Birth: 1932 in Helsinki, Finland
Nationality: Finnish

Eero Aarnio is one of the designers who made Finnish design internationally famous in the 1960s. He studied at the Taideteollisuuskeskuskoulu (School of Art and Design) in Helsinki from 1954 to 1957. In 1962 he founded his own studio, where he mainly worked as an interior designer and industrial designer.
At the beginning of his career, he designed furniture made from natural materials. This was the line given by Finnish designers in the first half of the 20th century. Using traditional handicraft techniques, e.g., made his wicker chair Jattujakkare (approx. 1958).
Believing that design means constant renewal, adaptation, and growth, Aarnio first experimented with glass fibers and the bold and exciting shapes that this material allowed in the 1960s. His most famous designs of this period include the Ball Chair (1962), the Pastilli rocking chair (1967), for which he received an award in 1969 from the American Institute of Interior Design, and the Bubble plexiglass hanging chair(1968).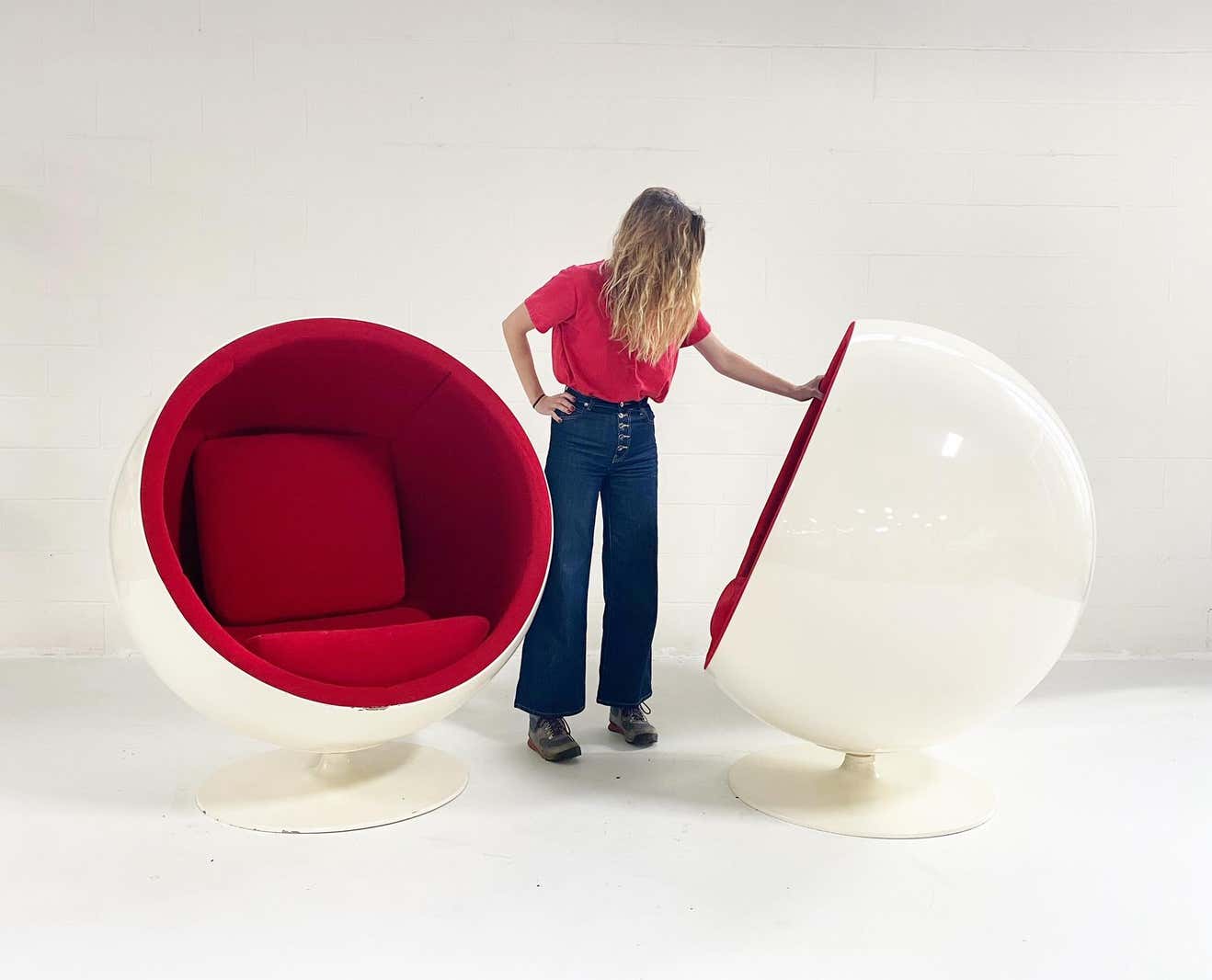 In addition to the Ball Chair and Bubble Chair, Eero Aarnio designed numerous other pieces of furniture, whereby – apart from his early phase – he mostly used plastic as the material. With these mostly very unusual pieces of furniture, he shaped the design scene of the 20th century like few others. Almost all of the award-winning designs by Eero Aarnio have been included in the collections of important design museums worldwide.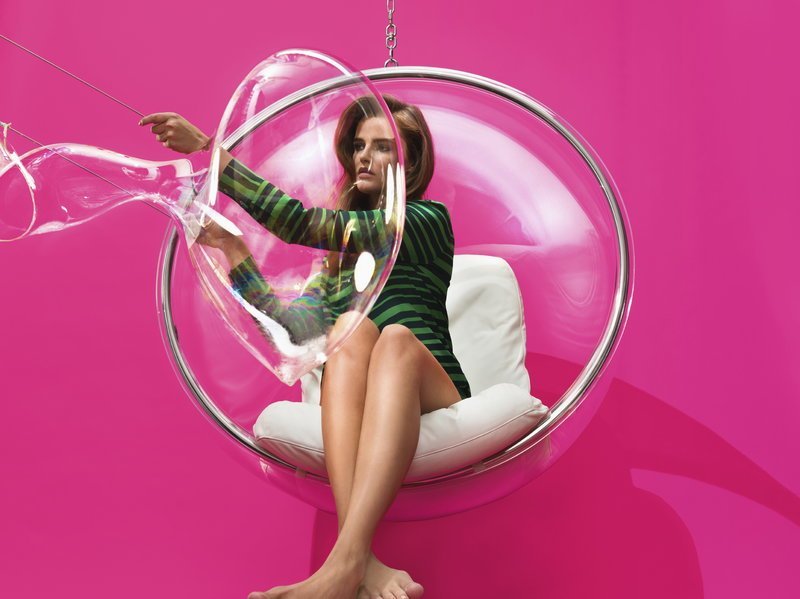 Even though this unique seating furniture with its futuristic shapes captured the spirit of the 1960s, Aarnio was not a representative of the ethos of pop culture, which is characterized by impermanence and free availability. In 1973 Aarnio designed the pony armchair. It looks like a toy but is designed for adults. In the United States, the armchair is known as Mustang. Aarnio's conviction was reflected in this unusual design with cast molded foam padding: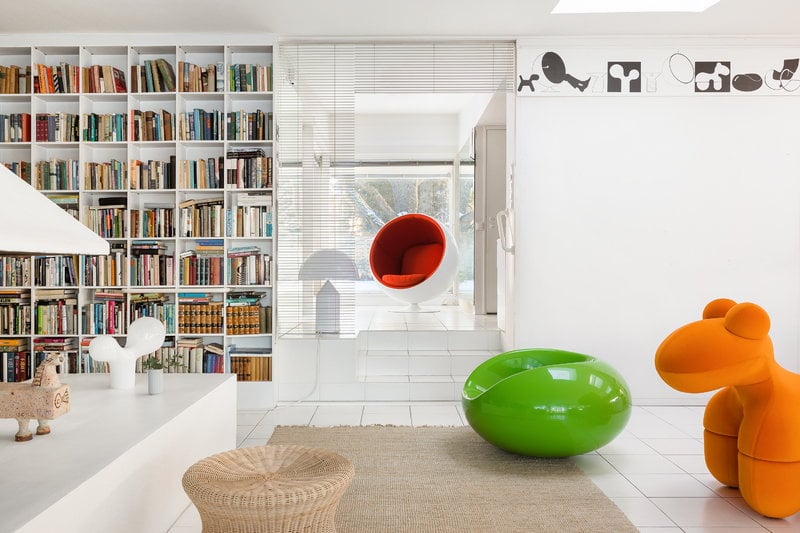 "A chair is a chair is a chair is a chair … however, a seat does not necessarily have to be a chair. It can be anything, provided it is ergonomically correct."
In the 1980s, Aarnio developed the prototype of a plywood chair. In the 1990s, he designed two fiberglass tables – Copacabana (1991) and Screw (1992) – for Adelta and sculptural furniture with metal doors for Valli & Valli (1996). Aarnio is always optimistic about a future in which "the personal access of the past and the robot manufacturing of the future will shake hands (and we) will master industrial manufacturing so perfectly that we can forget them."
The one for his furniture designs and interior fittings well-known Aarnio also works as a graphic designer and photographer.
Eero Aarnio Original and Replica Products