Dress Up Like Ziggy Berman from Fear Street
If you are looking for a good Ziggy Berman costume for Halloween or a big cosplay event, here's the winning formula for creating the most exciting outfit of the party! Let's see how to dress up as Ziggy Berman from Fear Street.
Costume or Outfit Guide For COSPLAY & HALLOWEEN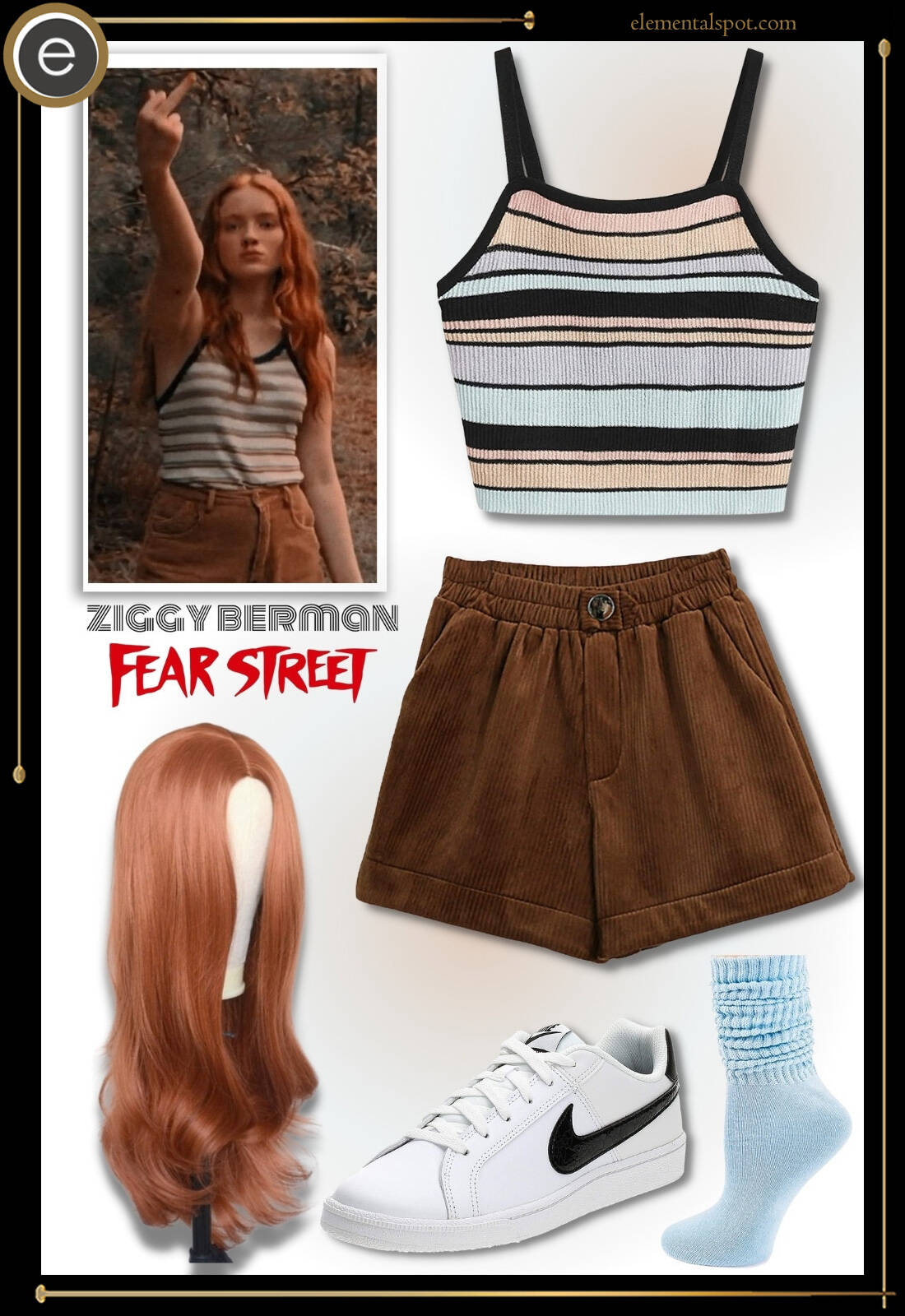 Get!
Get!
Get!
Get!
Get!
Get!
Ziggy Berman from Fear Street Costume or Outfit Guide
Shopping List for Ziggy Berman from Fear Street Costume & Outfit
R.L. Stine, the King of Children's horror stories, has written plenty of scary tales to give you nightmares throughout the years, and now with Netflix's release of his lesser known book set, Fear Street, in a trilogy of movies a new generation has got to experience his horrifying tales. With a collection of great horror characters the Fear Street trilogy doesn't disappoint, but not everyone is a serial killer. So instead follow our guide to create your own Ziggy Berman costume, and play one of the movie's few survivors.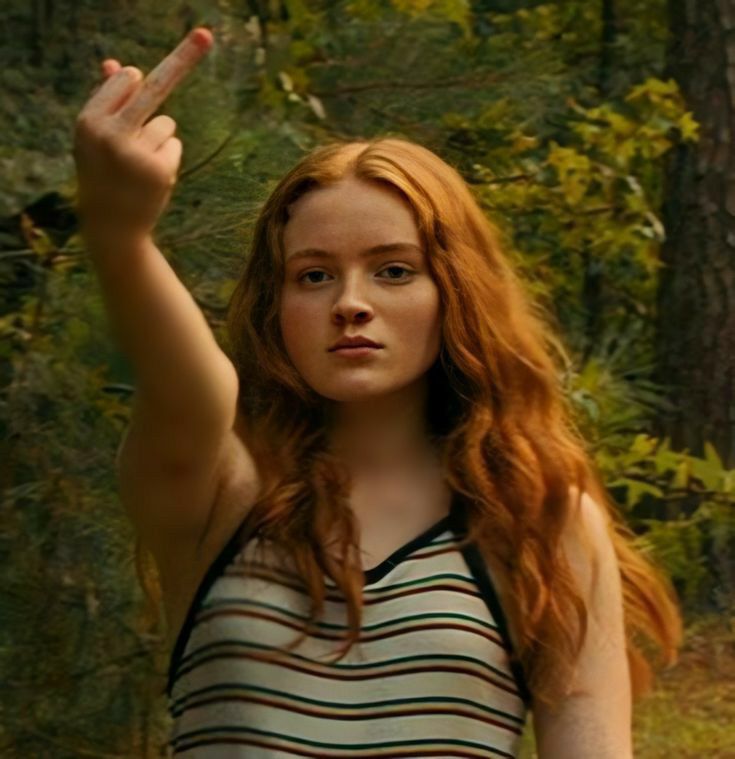 Who is Ziggy Berman
The American horror movie series based on the Stine novels, was filmed back-to-back and released weekly in the July of 2021. Set in the town of Shadyside over the course of three hundred years, we start at the end in 1994, following a group of terrorized teens as they desperately try to break the curse that has seen the town plagued by brutal murders for centuries.
Ziggy, later known as Christine Berman, is one of the horror trilogies main protagonists. Played by Sadie Sink throughout the majority of the movies, the Shadysider attends Camp Nightwing where she is accused of being a witch and hung to be burned by a group of rival campmates. Rescued by the counselors, this is only the start of her troubles as she works to try and stop the curse and release the town before the possessed serial killers get their way and murder everyone.
We have already explained in detail how to
In the following, we will show you how to create a convincing Ziggy Berman look. Have fun!
Getting The Ziggy's Look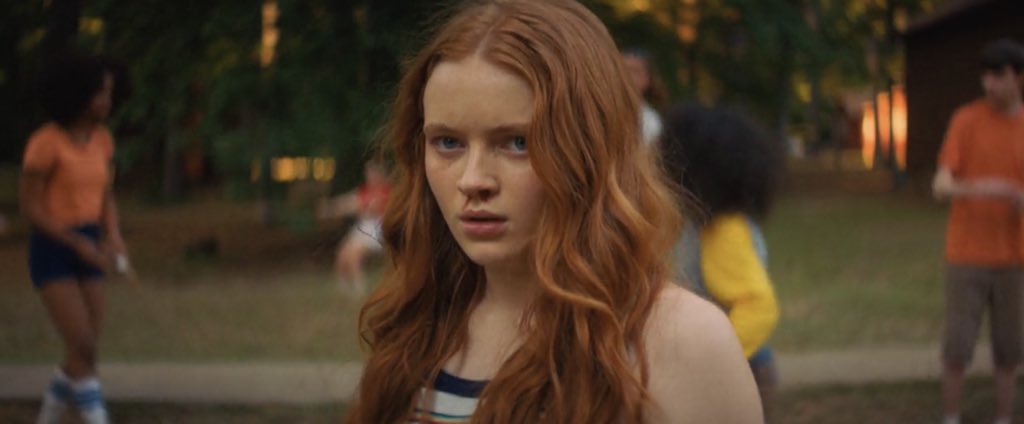 Costume designer Amanda Ford was responsible for the creation of all the characters' costumes in the Fear Street trilogy, including the very simple look she put together for our movie protagonist Ziggy. Only consisting of a few key pieces, means that it is the perfect quick costume for your next halloween or cosplay event.
So start your own version of the Ziggy Berman costume with a multicolored, striped tank top, tucked into a pair of brown corduroy shorts with a small hem turn-up. Pair your shorts and tank top with some ankle socks in a pale blue and get yourself some black and white nike sneakers to really bring your costume together before adding in the hair and make-up styling.
Get Ziggy's Hair and Make-up
To get the perfect hair for her Ziggy costume, Sadie stuck with her natural copper toned long hair, so to recreate the look you will need to purchase a similar wig. Go for one in the matching copper color that falls below your shoulders when being worn, and style it with a few loose brushed out curls.
Ziggy was only a teenager and was supposed to be enjoying camp, so throughout the movies she is wearing very little make-up. Keep it simple when it comes to styling your costume with make-up and do a very fresh faced look with the bare minimum on your eyes, cheeks and lips.
But to really complete your Ziggy Berman costume you could ask some friends to join you and turn it into a group cosplay. Get your friends to dress-up as other characters from the movies such as serial killers Tommy Slater or Ruby Lane.
Missing an Outfit Inspo? Submit your idea and we'll make it happen!
Monthly Newsletter
Subscribe and get your Halloween costume ideas from us each year.