Dress Up Like Ruby Lane from Fear Street
If you are looking for a good Ruby Lane costume for Halloween or a big cosplay event, here's the winning formula for creating the most exciting outfit of the party! Let's see how to dress up as Ruby Lane from Fear Street.
Outfit Guide For COSPLAY & HALLOWEEN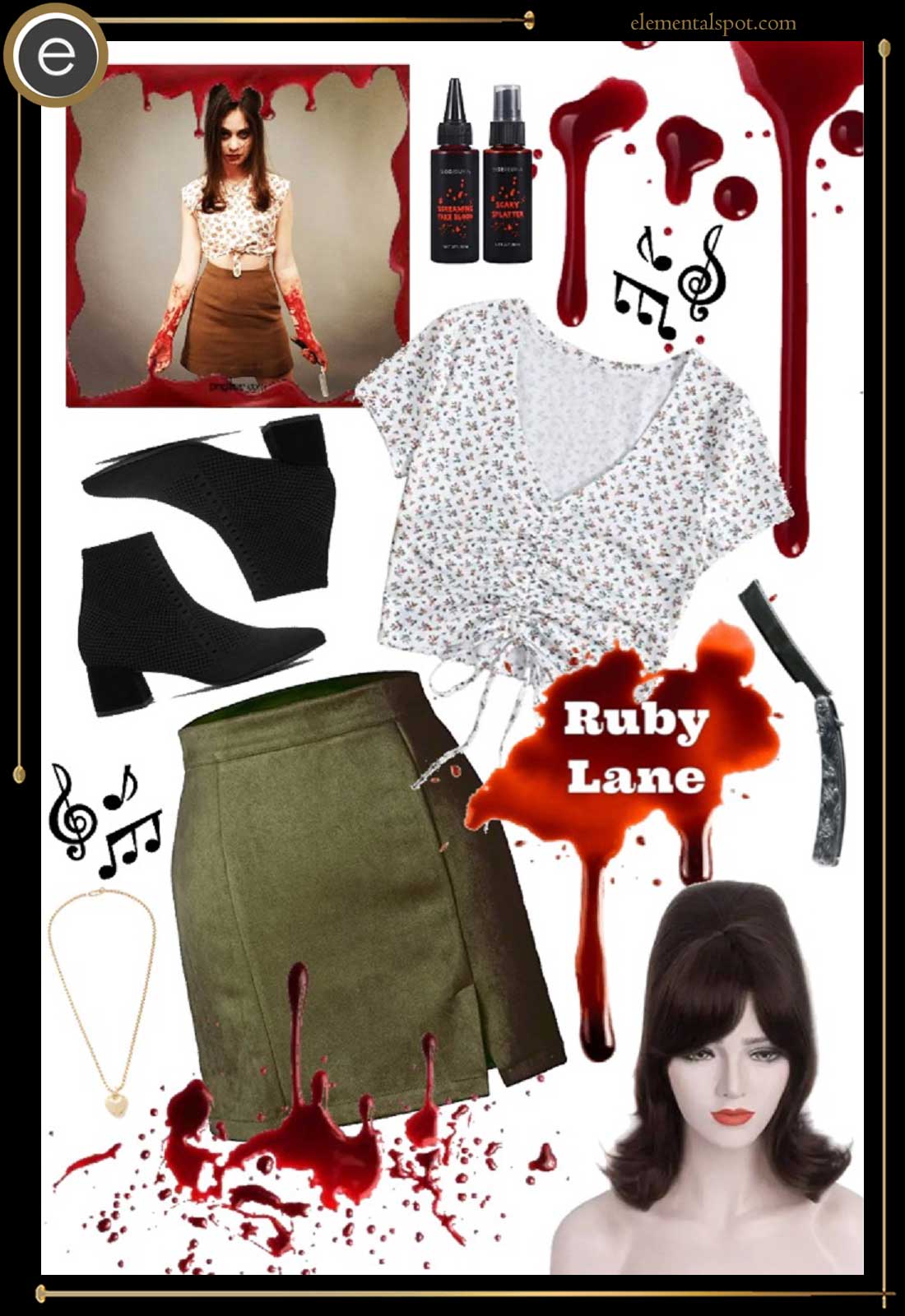 Ruby Lane from Fear Street Outfit Guide
Shopping List for Ruby Lane from Fear Street Costume & Outfit
It wouldn't be Halloween without at least one serial killer making an appearance, and with Netflix's release of R.L. Stine's Fear Street books as a trilogy in 2021, there are some new kids on the block perfect for the dress-up occasion. Between the King of Children's horror and movie costume designer Amanda Ford, the trilogy doesn't disappoint with a collection of great horror characters. So follow our guide to transform into the perfect serial killer with your own Ruby Lane costume.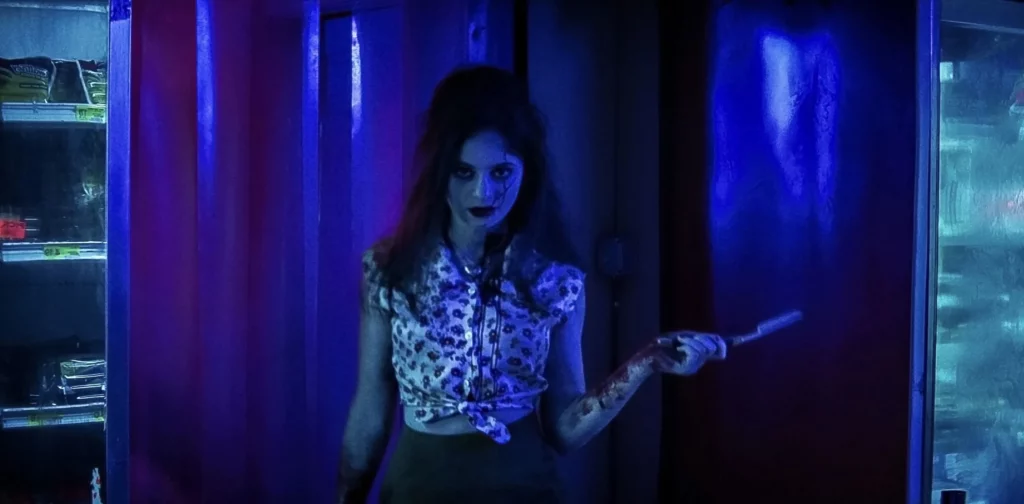 Who is Ruby Lane
The American horror movie series based on the Stine novels, was filmed back-to-back and released weekly in the July of 2021. Set in the town of Shadyside over the course of three hundred years, we start at the end in 1994, following a group of terrorized teens as they desperately try to break the curse that has seen the town plagued by brutal murders for centuries.
Ruby Lane, one of the many Fear Street antagonists, played by Jordyn DiNatale, appears in each of the three movies of the trilogy. Selected as a sacrifice to the devil, in 1965, she becomes possessed, going on a killing spree, ending the life of her friends before slashing her own wrists with her weapon of choice, the straight razor. But it is in, Fear Street: Part One 1994, where she is found sitting at the side of the road singing "You Always Hurt The Ones You Love," that the audience meets her for the first time. Realizing she is one of the resurrected killers back to slash her way through town.
Getting The Ruby Lane Look
Considering our serial killer Ruby got possessed as a teenager in the 60's she is dressed as you would expect her to be after being selected for the devil while out partying.
So start your Ruby Lane costume with a suede mini skirt in an olive green and a floral print tie front crop top. When finding a top don't worry too much about the fabric or style as long as the floral print is delicate and pale in color on a white background.
Add to your costume a pair of black block heeled ankle boots and a gold chain necklace with a heart pendant, before moving on to style your hair and make-up.
Ruby Lane's Hair and Make-up Styling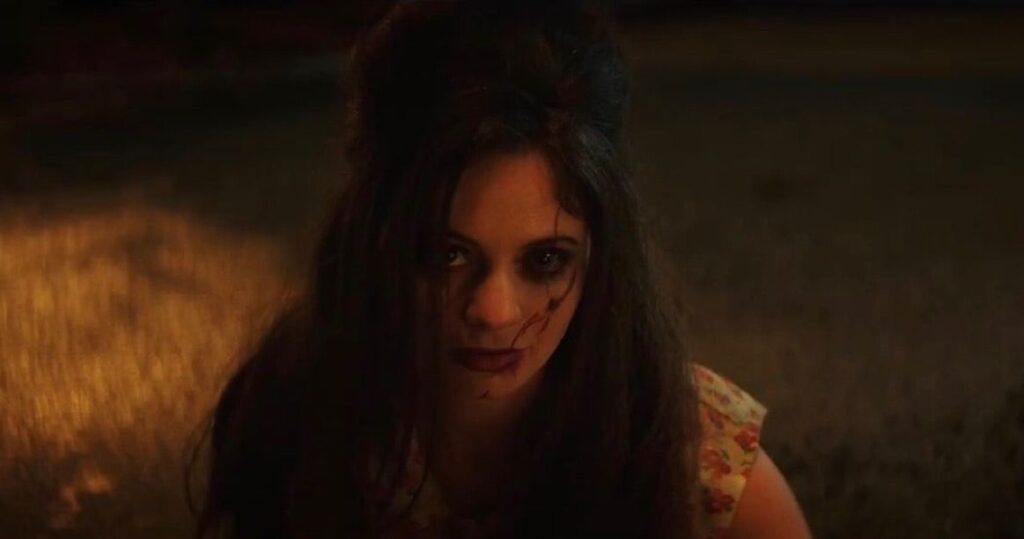 To get the perfect styling for your Ruby Lane costume, start by purchasing a wig to recreate the look of her hair. Throughout the movies she wears her long dark brown hair in a beehive style with full bangs. Find a wig in the right color with the top of the hair in a beehive and the rest hanging loosely around the shoulders and the bangs styled pushed to the side.
Finish your costume styling with some make-up. Go for a pale complexion with your foundations and powders, and then create a dark smudged eye. You will need to do a dark smokey look, with lots of thick black eyeliner above and below before smudging it out to ring the eye. Add plenty of mascara to create volume on your lashes and complete the look with a dark red lipstick
Blood and Blades
One of the hazards of being a serial killer means that often you are covered in blood. So to add some real authenticity to your Ruby Lane costume you will want to cover your arms and hands in fake blood, letting it trickle down your arms and fingers. Why not even smear some on your clothes as well, then remember to grab her weapon of choice with a fake, straight razor blade.
But to really complete your Ruby Lane costume you could ask some friends to join you and turn it into a group cosplay. Get your friends to dress-up as other characters from the movies such as Tommy Slater or Ziggy Berman.
Missing an Outfit Inspo? Submit your idea and we'll make it happen!
Monthly Newsletter
Subscribe and get your Halloween costume ideas from us each year.