Dress Up Like Grady Twins from The Shining
If you are looking for a good Grady Twins costume for Halloween or a big cosplay event, here's the winning formula for creating the most exciting outfit of the party! Let's see how to dress up as Grady Twins from The Shining.
Outfit Guide For COSPLAY & HALLOWEEN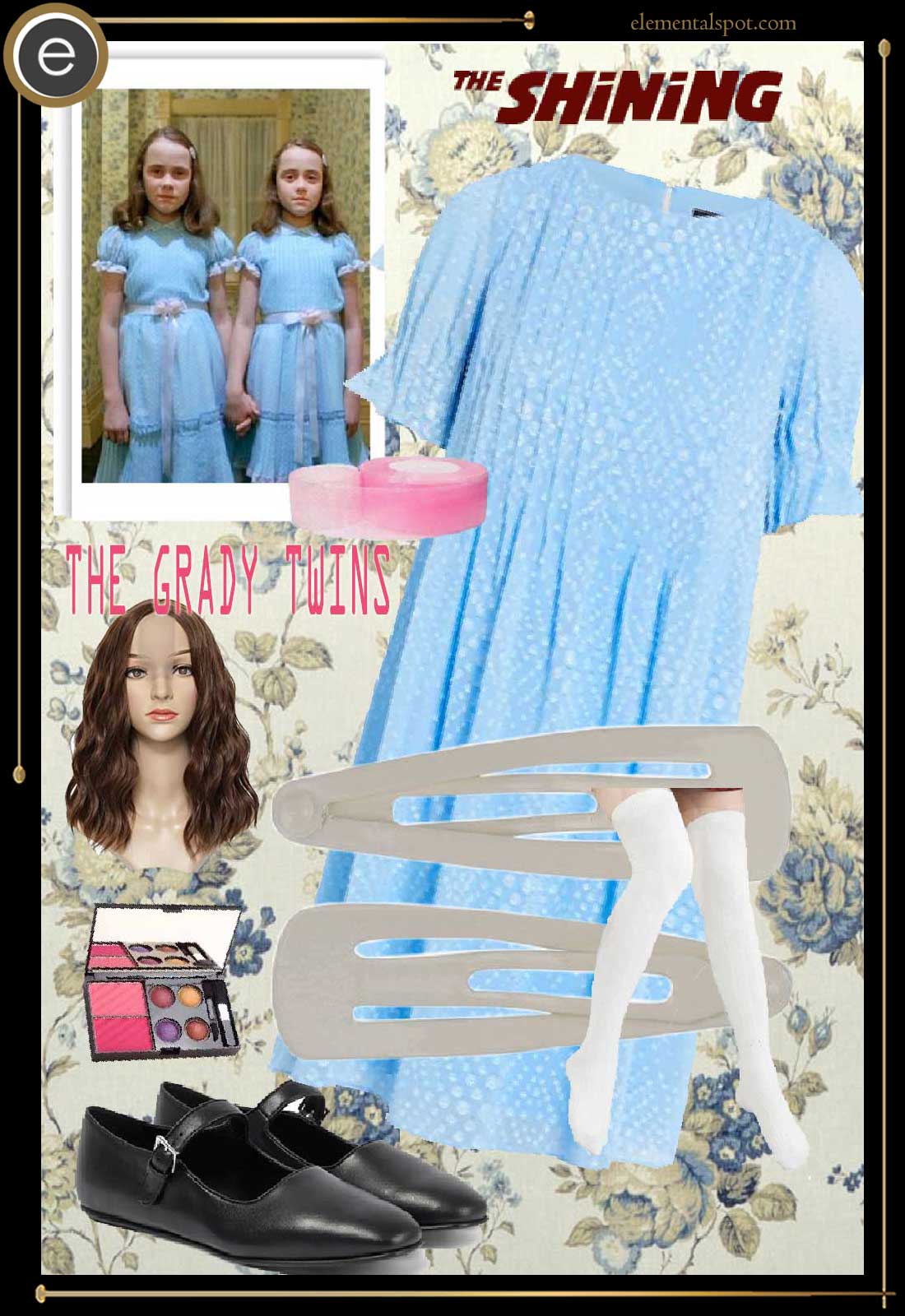 Grady Twins from The Shining Outfit Guide
Shopping List for Grady Twins from The Shining Costume & Outfit
No Halloween or dress-up event would be complete without at least one character straight from the mind of the 'King of Horror' himself, Stephen King. The 1980 movie, The Shining has no shortage of jumps and characters perfect to send a shiver down your spine. But this year why not come and play in a Grady Twins costume.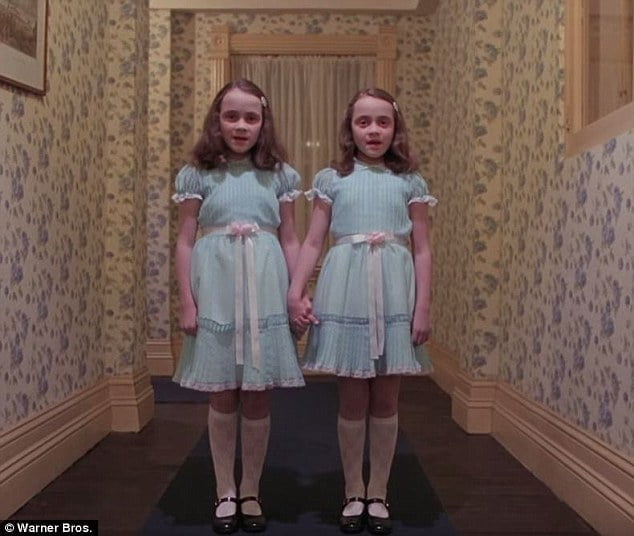 The 1980 movie is one of many adaptations of the Stephen King novel of the same name. Some creative liberties were taken when making the movie, in which the Grady sisters, brutally murdered by their own father, are given a more creepy edge and become the Grady Twins. Milena Canonero, the costume designer, worked to create a look of innocence for the little girls, to hide their true horror story and desire to bring poor Danny Torrance to the dark side so he can play with them forever.
We have already explained in detail how to
In the following, we will show you how to create a convincing Grady Twins look. Have fun!
Getting The Grady Twins Outfit
To recreate the innocent ghostly look for your Grady Twins costume, start by getting yourself a pale blue dress. You don't need an exact replica of the movie version of the dress, but try to go for something that stops just above your knee, has a round neckline or little white collar and has short puff sleeves. Add a pair of white knee-high socks and black flat mary jane shoes to finish the main elements of your costume.
Our Twins have lovely pink ribbon waistbands and a center front bow around their blue dresses. To create your own bow waistband you will need to get yourself a roll of ribbon, in pink to match the character's look. Start by placing your pink ribbon around your waist from the back to the front and tying the bow, making sure to leave plenty of length to allow for the tails to hang almost to the bottom of your dress.
The Grady Twins' Hair and Make-up
The hair and make-up looks for your Grady Twins costume won't be too complicated or time consuming. Although the girls are children, they are dead so you will need to create a make-up look to reflect that.
To stick with the innocent look the Twins have when Danny first sees them, you will want to give yourself a very pale complexion and sunken eyes. Keep the rest of your look neutral, including your lips, but using red and brown eyeshadows in and around your eye will definitely give you that dead look you are going for.
Brown shoulder length wavy hair will complete the look, so if your hair isn't the right color or style invest in a wig to give your costume an authentic feel. Keep the styling of your hair simple by only adding a white barrette clip above your left ear, pulling the hair slightly back and away from your face.
To really pull off your Grady Twins costume perfectly, you are going to need a twin. If you aren't one half of a set of twins get one of your friends in on the look with you. Remember you don't have to look identical, especially if you buy all matching pieces for your costume, to give everyone a scare as the creepy little girls we all hope never ask us to come and play.
Monthly Newsletter
Subscribe and get your Halloween costume ideas from us each year.