Dress Up Like Wendy Torrance from The Shining
If you are looking for a good Wendy Torrance costume for Halloween or a big cosplay event, here's the winning formula for creating the most exciting outfit of the party! Let's see how to dress up as Wendy Torrance from The Shining.
Costume Guide For COSPLAY & HALLOWEEN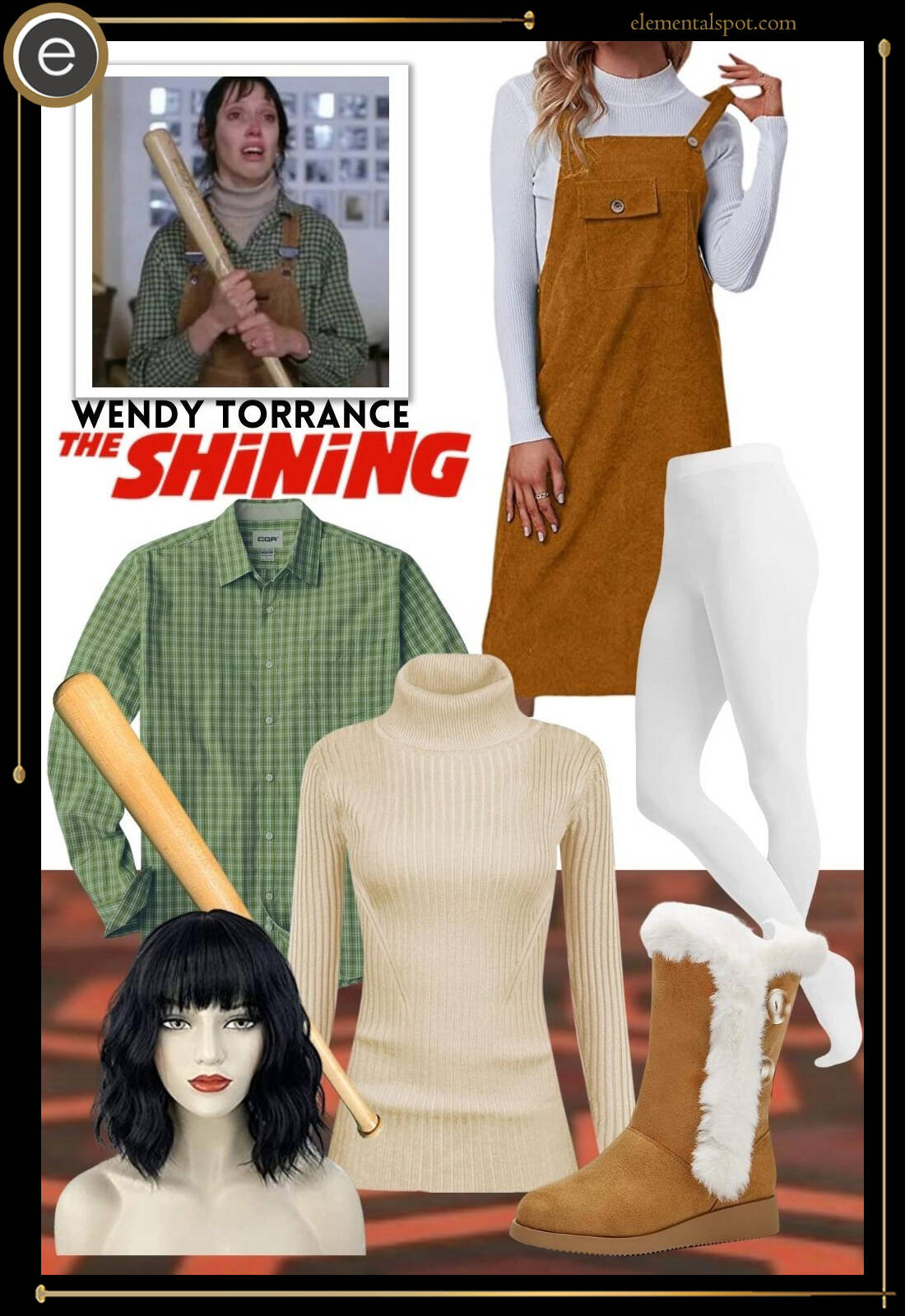 Wendy Torrance from The Shining Costume Guide
Shopping List for Wendy Torrance from The Shining Costume & Outfit
When looking for your next Halloween costume idea you can't go wrong with a character straight from the mind of the 'King of Horror' himself, Stephen King. The 1980 movie of The Shining, is full of iconic roles that send a shiver down even the biggest horror fan's spine. But why not create your own Wendy Torrance Costume, the often overlooked and tortured wife of Jack Torrance himself.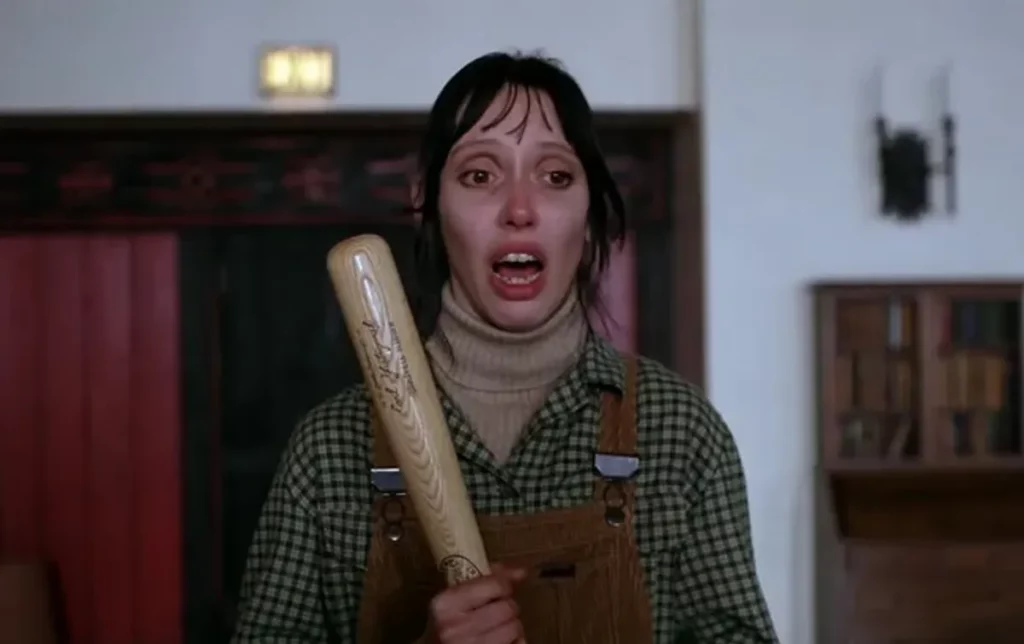 Who is Wendy Torrance
The 1980 movie is one of many adaptations of the Stephen King novel of the same name. Telling the story of the aspiring author Jack Torrance who moves his family, made up of wife Wendy and son Danny, to the Overlook Hotel so he can take a job as the off-season caretaker. The strange hotel has a devastating effect on recovering alcoholic Jack, who slowly starts to lose his mind, putting his family in danger from not only himself but also a hotel full of evil.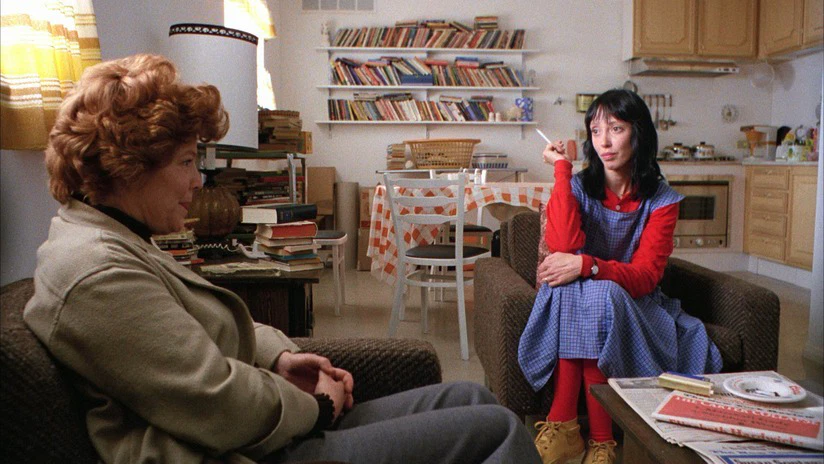 Portrayed in the movie by Shelley Duvall, Wendy Torrance is shown as a traditional wife and mother who just can't quite forgive her husband's failures or trust him with their son Danny. But unlike the original source material where Wendy was written as a brave and remarkable woman who fought to protect her son with everything she had, in the movie she is written as a weak, scared woman with little to no common sense.
We have already explained in detail how to
In the following, we will show you how to create a convincing Wendy Torrance look. Have fun!
Wendy Torrance Clothes and Looks
Costume designer Milena Canonero was the one responsible for putting together the movie attire for the cast of The Shining, and ultimately creating the look of the submissive and tortured Wendy Torrance.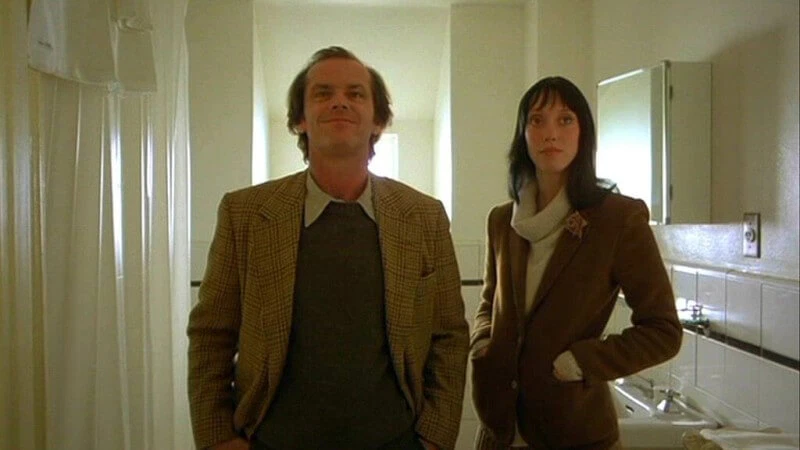 In this scene, Wendy's attire of a midi skirt and boots, in contrast to Jack's beige blazer, green sweater, and jeans, highlights her role as the dutiful wife. She covers herself modestly to appease the men around her, hiding any sensuality. She also tones down her personality, being submissive to please Jack.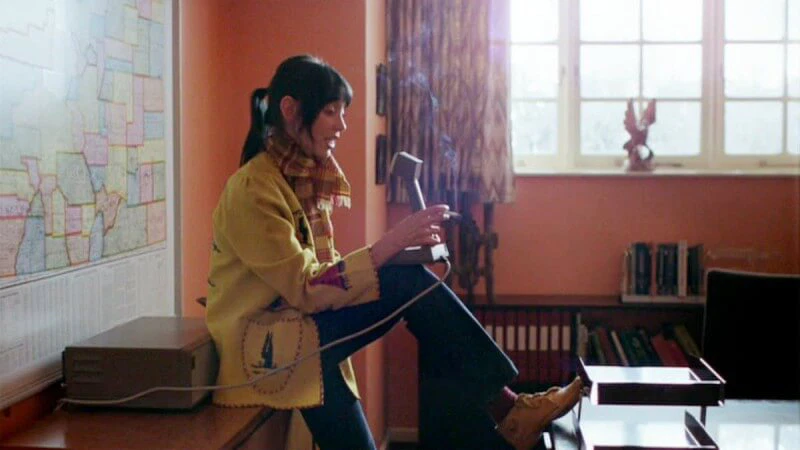 Wendy switches to a modern color scheme when she's away from Jack, for example, exploring the hedge maze or playing with Danny in the snow. She sports a striking red parka with blue jeans, and her standout look, a yellow embroidered jacket paired with a matching plaid scarf. Wendy is able to express herself freely and her mood shifts to match her cheerful attire.
How to Get the Wendy Torrance Costume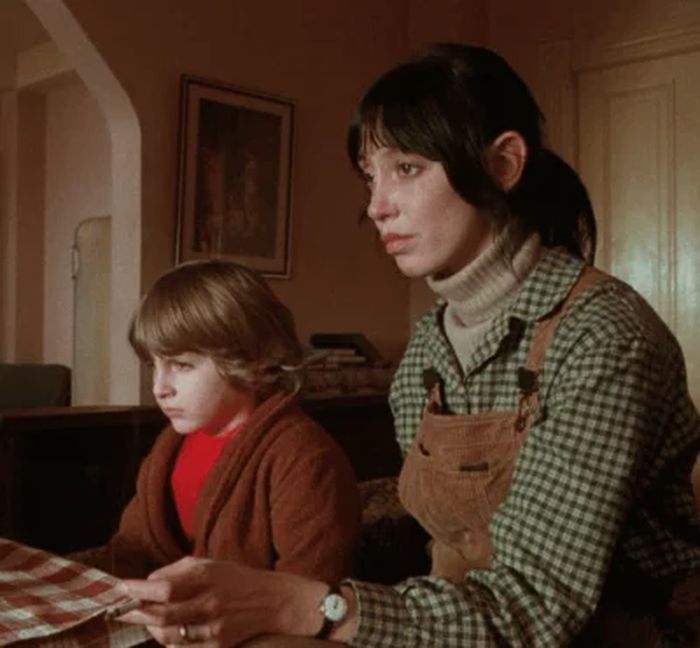 To style your own Wendy Torrance costume you will want to start by getting a green checked button-up long sleeved shirt and wearing it over a light tan colored turtleneck sweater. Finish by adding a pale brown overall dress on top, preferably in corduroy fabric, to really help recreate Wendy's look.  
Round off the look with white tights and a pair of short calf length brown fur-lined boots, before moving on to the styling of your hair and make-up.
Wendy Torrance Hair and Make-up
To really get your Wendy Torrance costume styling correct start by purchasing a black shoulder length wavy wig with full bangs. Leave some strands of hair at the front loose to frame your face, then pull the rest back into a low ponytail and use some hair gel to style the bangs into thicker greasier strands.  
When it comes to getting Wendy's movie accurate make-up look, all you need to do is follow the easy youtube tutorial above by Madelyn Cline.
She doesn't wear a lot of make-up in the movie, so instead focus on using a bit of contouring to give yourself her sunken and darkened eyed look from sleep deprivation. Along with the use of a lot of red tones in the eyeshadow and blush, especially on the tip of her nose, to recreate her tear streaked appearance.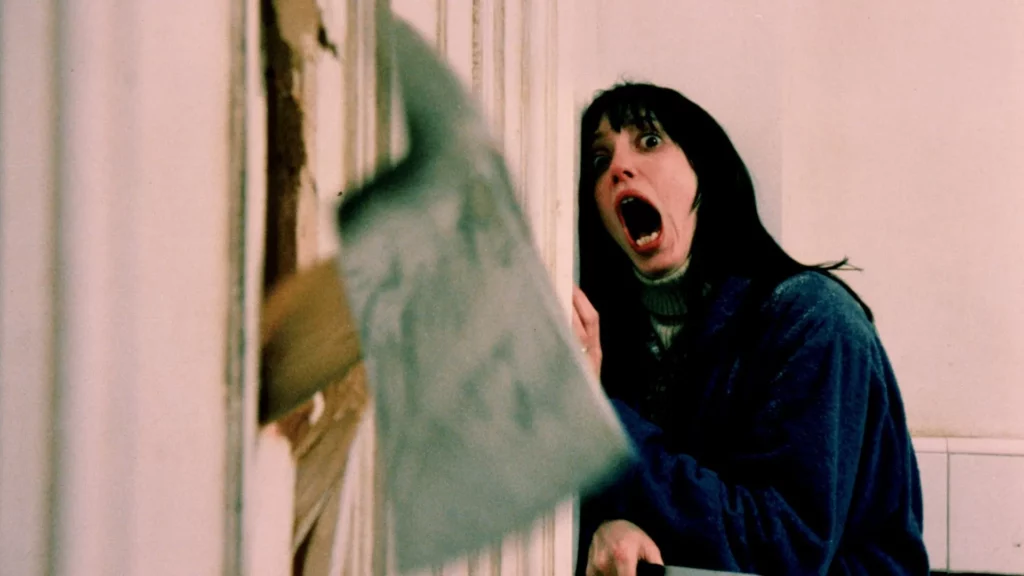 Your Wendy Torrance costume is almost complete, with just one finishing touch needed, a baseball bat. Whether you have decided to play Wendy as a brave fighter or as weak and scared like in the movie, you will want to clutch that bat for dear life to protect you from all the evil around you.
Why not turn your Wendy Torrance costume into a group cosplay with some friends, by following our guides and creating the perfect Jack Torrance and Grady Twins costumes? 
Missing an Outfit Inspo? Submit your idea and we'll make it happen!
Monthly Newsletter
Subscribe and get your Halloween costume ideas from us each year.