Dress Up Like Rose the Hat from Dr Sleep
If you are looking for a good Rose the Hat costume for Halloween or a big cosplay event, here's the winning formula for creating the most exciting outfit of the party! Let's see how to dress up as Rose the Hat from Dr Sleep.
Costume Guide For COSPLAY & HALLOWEEN
Rose the Hat from Dr Sleep Costume Guide
Shopping List for Rose the Hat from Dr Sleep Costume & Outfit
The 2019 American supernatural horror film titled Doctor Sleep was written and directed by Mike Flanagan. It is a follow-up to Stanley Kubrick's The Shining and is based on the 2013 Stephen King novel of the same name (1980). In Doctor Sleep, which takes place decades after the events of The Shining, Ewan McGregor plays Danny Torrance, a psychic with a history of trauma. Cliff Curtis, Carl Lumbly, Kyliegh Curran, and Rebecca Ferguson as Rose The Hat, all play supporting characters. The costumes were designed by Terry Anderson
Dan Torrance, who battles alcoholism, was scarred as a child by the dark events that took place at the Overlook Hotel. His dreams of a tranquil life are quickly dashed when he meets Abra, a young woman who also possesses the "shine," an extrasensory ability. Together, they forge an improbable alliance to combat the True Knot, a sect whose members seek immortality by feeding off the shine of innocent people.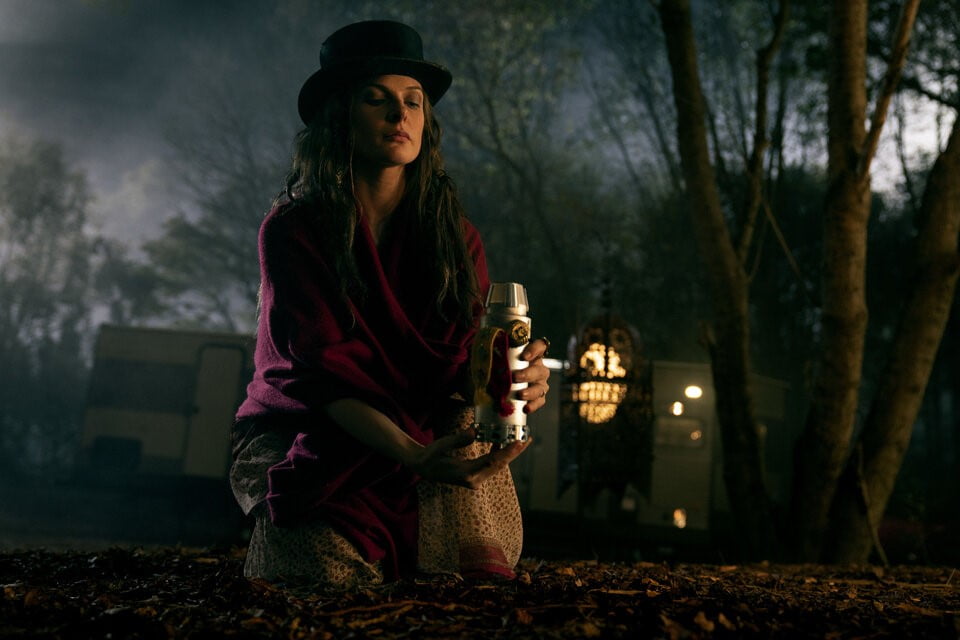 In the case of Rebecca Ferguson's Rose the Hat from Doctor Sleep, whose trademark hat she is never seen without, clothing can help shape an identity. As the antagonist of the story, Rose's accessory is a fun fashion quirk that distinguishes her from the other members of the semi-immortal clan known as the True Knot. Pulling off a top hat in the twenty-first century is no easy style feat, particularly when it is paired with casual attire rather than a tuxedo inspired by Marlene Dietrich.
How to get the Look of Rose the Hat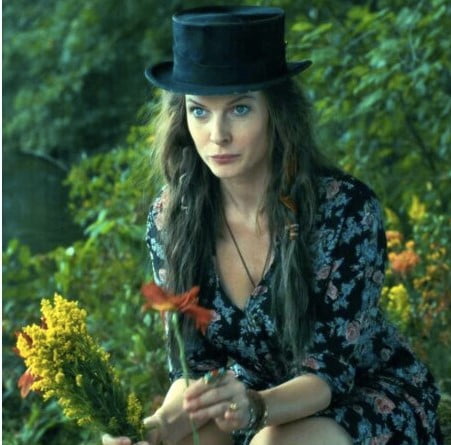 Combining parts of athleisure, steampunk, boho, Americana, and even other styles makes it appear as though clothing was picked up off the street carelessly. However, this patchwork style does not appear to be out of context considering that it is all worn by a person who has lived a very long life.
Rose the Hat's signature is the black top hat and bohemian tribal looking hair. To achieve this, you need a black top hat and in case your hair is not the dirty blonde, long wavy type, you're probably going to look for a wig
The hairstyle and hat decoration can all be done with minimal effort and few materials. All you need is a set of thick white threads, buttons and some brown feathers. Here's a 360 view of what it should look like:

The costume itself should be very easy to recreate, since Rose's clothing fit into the 21st century. A simple bohemian floral dress and a pair of cowgirl boots can be paired with large bohemian rings and a long bohemian statement necklace. These can all be purchased in any bohemian clothing boutique or a chain store. Anderson's idea of Rose the Hat allows you to easily reconstruct the costume and feel comfortable in it.
Missing an Outfit Inspo? Submit your idea and we'll make it happen!
Monthly Newsletter
Subscribe and get your Halloween costume ideas from us each year.