Shoes with Shorts: Channeling Screen Stars' Summer Style!
Whether it is gym, bermuda or cargo shorts the number one dilemma facing our shorts wearing men of today is finding the correct footwear. Up until now the go to has always been sneakers or flip-flops. Yet what if this summer you forget about relaxed and casual, and embrace the trend for dress shoes with shorts.
When it comes to the modern wardrobe of today's stylish men, the one garment that you can guarantee has firmly found its place in their closet of summer outfits is the shorts. Traditionally a garment worn only by young boys, and avoided by men for fear of looking immature, shorts have gained a new popularity over the decades.

While shorts have secured their spot in modern men's summer wardrobes, the intriguing question arises: can they successfully combine with dress shoes? The stylists to the onscreen stars seem to think so. With some of Hollywood's most eligible characters over the years wearing formal dress shoes with shorts. So we have rounded up some of the best, and a few of the worst looks below, to help guide you on making this up and coming trend work in your wardrobe.
+ The Good +
Anthony 'Tony Pro' Provenzano's Summer Style in The Irishman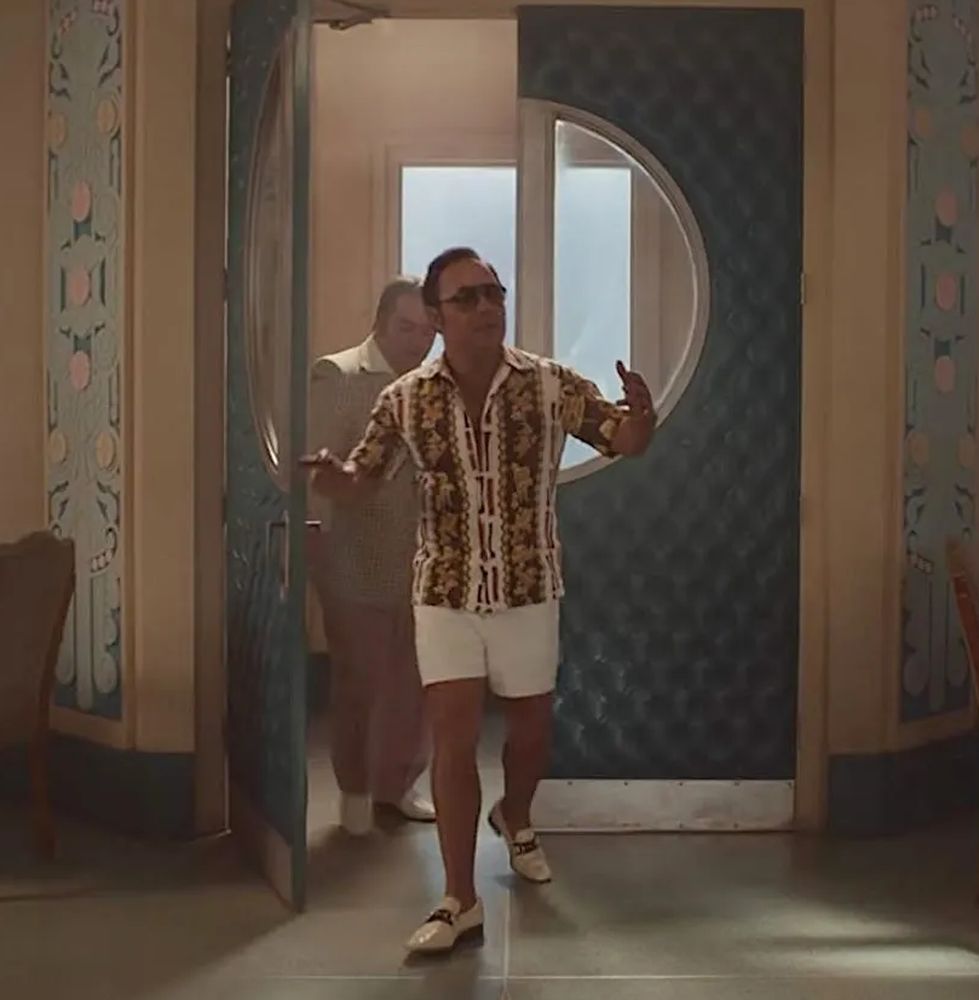 It isn't easy to pull off the dress shoes and shorts outfit, especially when you think about formal lace-up shoes you would more often wear with a suit. But like a lot of the looks in our round-up Tony Pro from Martin Scorsese's The Irishman knows that the easiest way to be on trend is with a pair of slip-on loafers. Just like the white leather horse-bit loafers he pairs with his summery white short shorts and patterned shirt.
Ken's Stylish Shorts and Loafers in Toy Story 3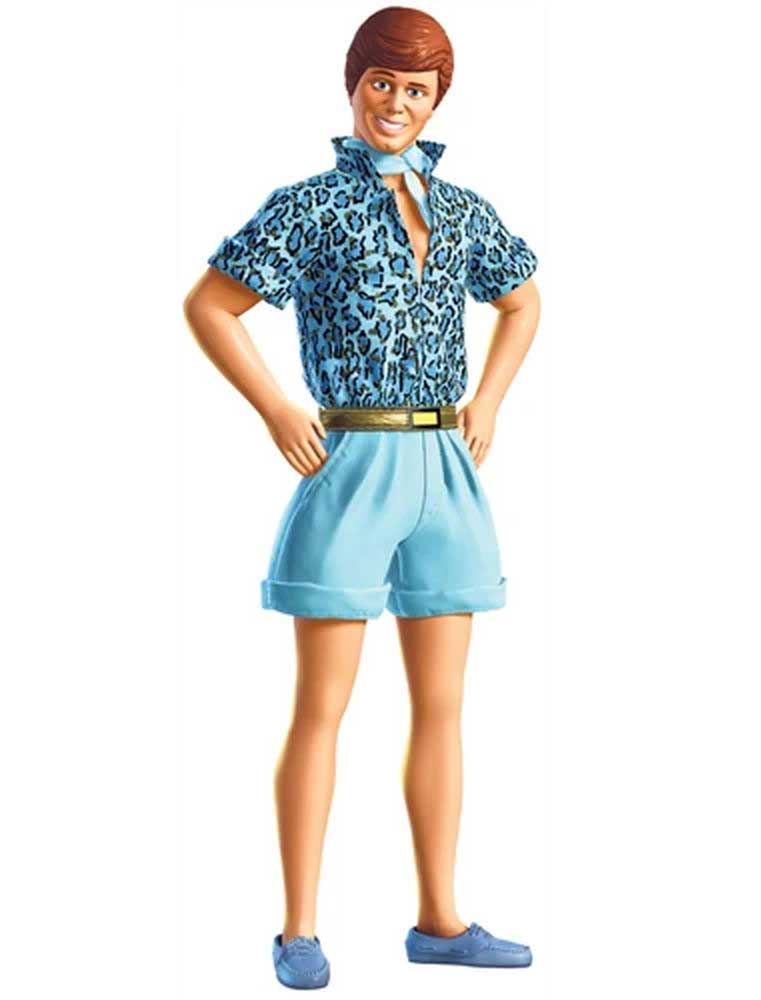 Ryan Gosling's (whose onscreen style you can read about here) live action Ken might have been the talk of the fashion world in the summer of 2023, but Toy Story 3 was where Ken sealed his title as a fashion icon.
What could be more stylish, or more on trend than his all blue outfit from the animated masterpiece (that you can steal here) that included him pairing his dress shoes with shorts. Going for a blue leather loafer to give his tailored shorts and matching blue leopard print shirt a more dressed up look, that just about managed to not be preppy.
Shane Patton's Preppy Style in The White Lotus Season One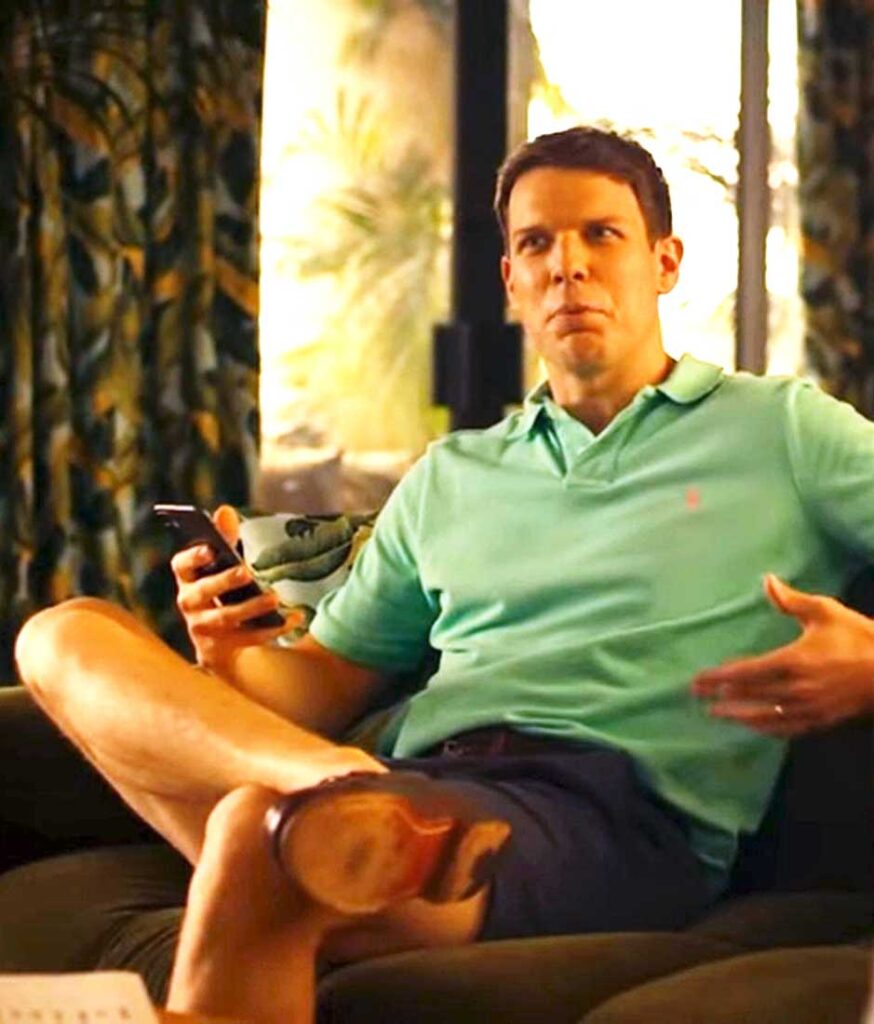 When it comes to male preppy fashion, The White Lotus' Shane Patton, the entitled and arrogant newly married real estate agent, could be the poster boy for the style. His dark chino shorts and bright turquoise green polo shirt epitomize the preppy look, especially when he goes sockless and pairs the look with his dark leather loafers.
The White Lotus Season Two's Vain and Cocky Cameron Sullivan's Bermuda Shorts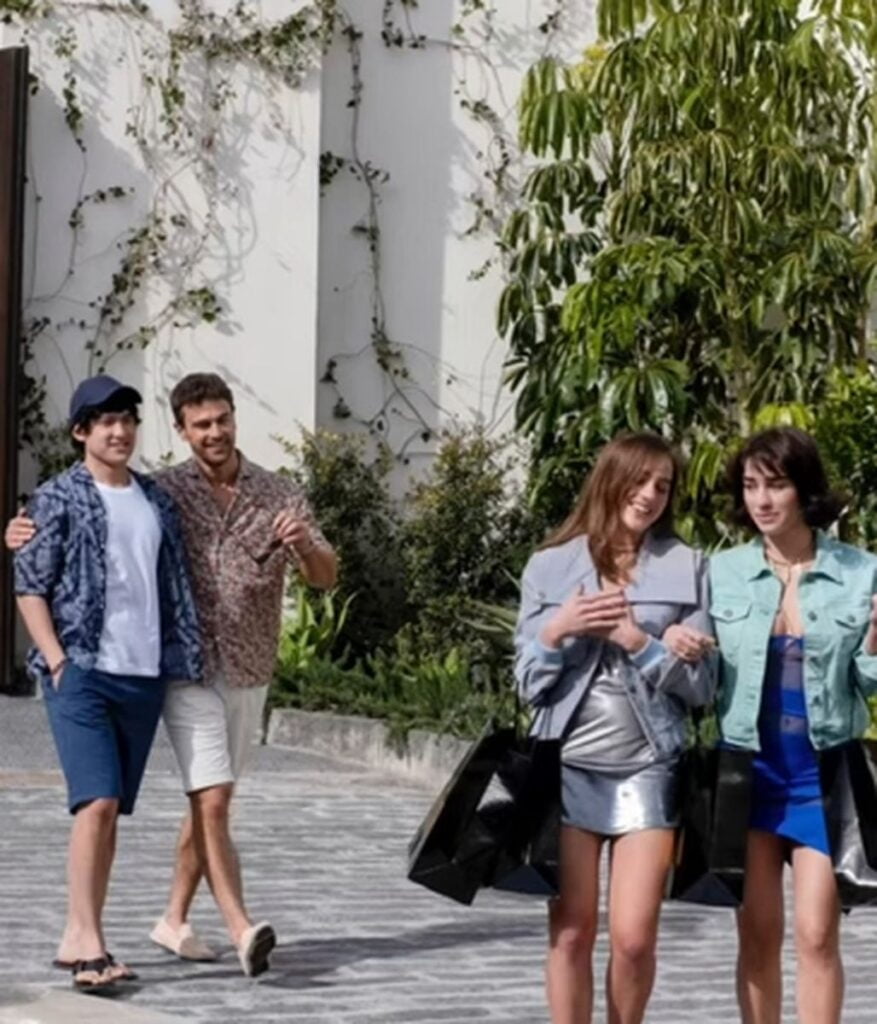 It is no surprise that with both seasons of The White Lotus being set in idyllic summer destinations, that the holiday wardrobes of the show's characters would be full of the latest summer trends. With Cameron Sullivan being season two's Shane with his cocky and vain attitude and entitled behavior, he also replicates his dress shoes with shorts look. Only this time going more casual with white bermuda shorts, cream loafers and a patterned shirt, as the married man shows no restraint while chasing after the local ladies.
Mafia Boss Tony Soprano's Casual Shorts and Loafers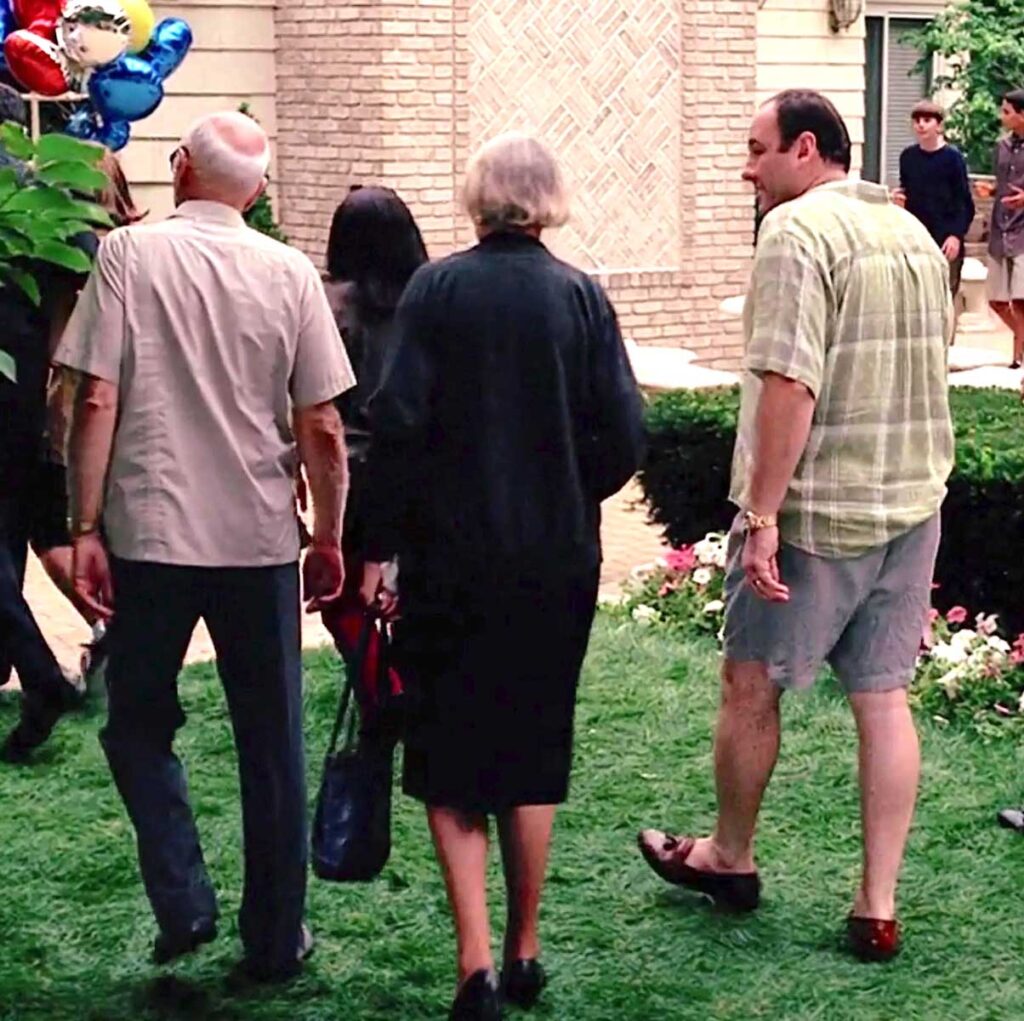 Tony Pro might have thought he was a trend setter with his loafer and shorts look, but back in 1999 mobster Tony Soprano claimed the look first. Somewhere between tailored while still having a casual relaxed feel, Tony sticks to traditional button-down shirts and long bermuda shorts that he elevates in this case with some brown leather tassel loafers.
Operation Fortune's Greg Simmonds' Ellesse Swim Shorts
If you read on you might just notice that Hugh Grant makes our round-up twice. Although only once in 'The Good' selections for this suave and sophisticated look as Greg Simmonds in Operation Fortune: Ruse de Guerre. Surprisingly the pale blue shorts are actually Ellesse swim shorts, but once they are paired with the white leather loafers and matching white knitted sweater you would never know they weren't the latest designer tailored shorts.
+ The Bad +
The Umbrella Academy's Number Five's School Uniform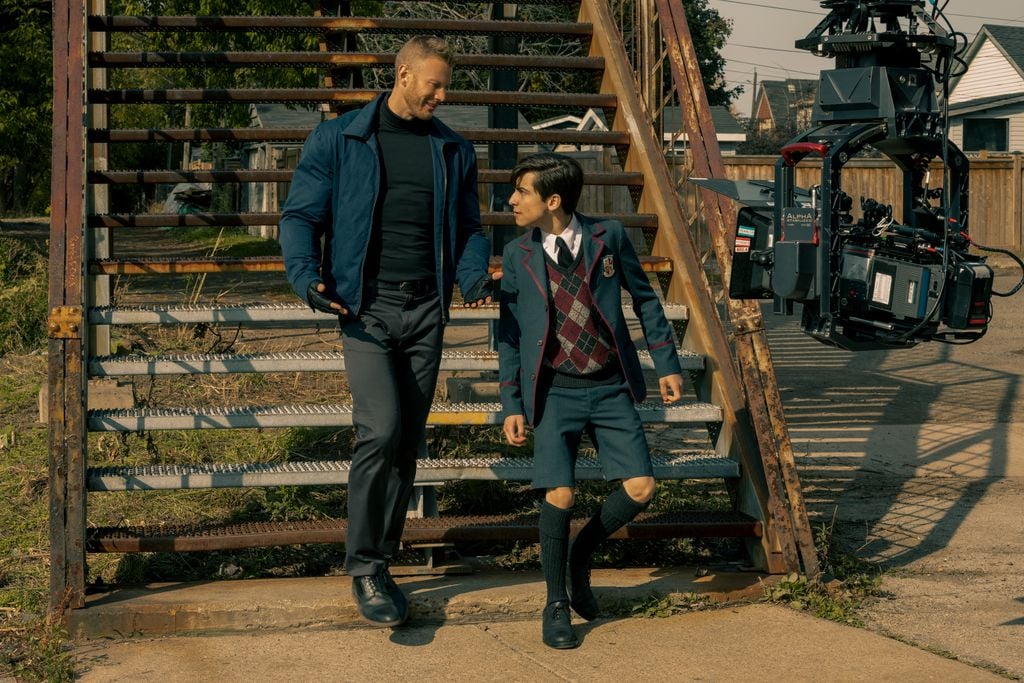 Although Number Five from the Netflix smash hit The Umbrella Academy has a more traditional take on the dress shoes with shorts look, it probably isn't one many people are going to copy other than for cos-play events. Mostly now considered a sign of a private school education his navy blazer, tailored school shorts and matching knee-high socks are completed with a pair of leather lace-up dress shoes. The perfect callback to British school uniforms of decades past, but maybe not the best look to capture some summer style.
Pugsley Addams Gothic Take on Dress Shoes and Shorts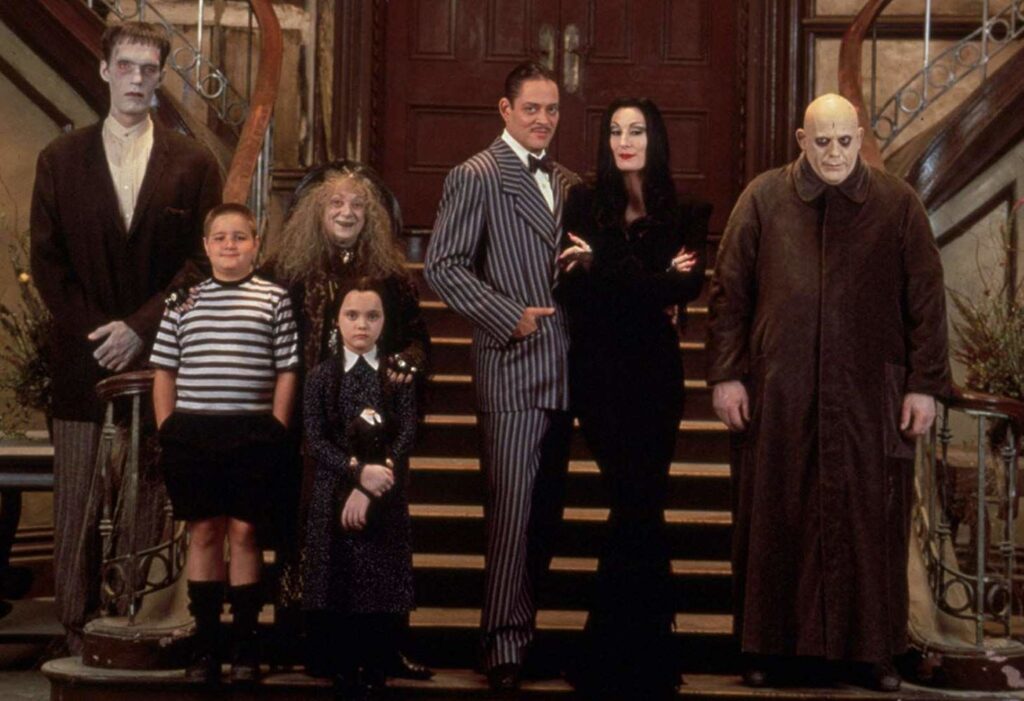 A hard look to pull off if it isn't Halloween, Pugsley Addams gothic black and white outfit fits the characters macabre life perfectly, it just might not be the most stylish way to wear the dress shoes with shorts trend. Yet his black oxford shoes and black dress shorts each work fine on their own, when put together, with the socks, you can't help but feel you have slipped into dress-up.
Although if you really did want to steal Pugsley's full gothic look from The Addams Family movie, you could always check out our costume guide here.
+ And The Ugly +
Hugh Grant's Shorts, Socks and Shoes from Four Weddings and a Funeral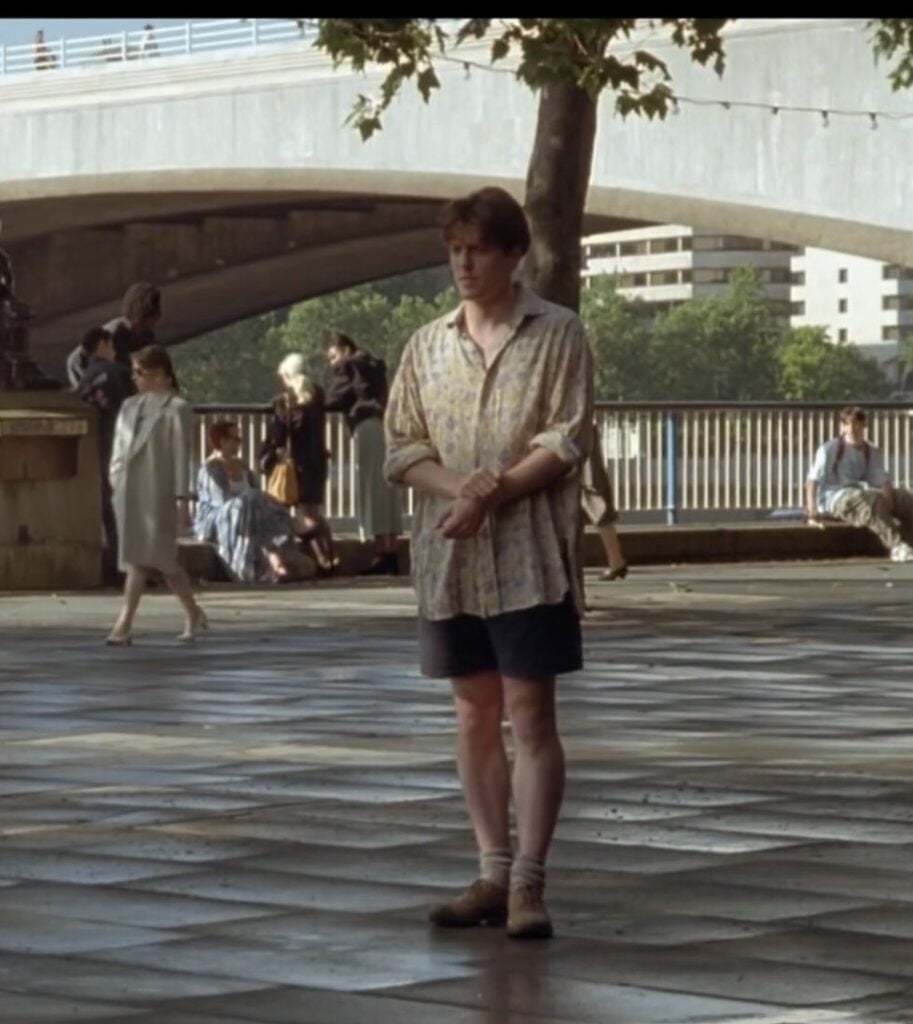 Richard Curtis' Four Weddings and a Funeral might rightly be seen as one of Britain's best romantic comedy movies of all time, and have propelled Hugh Grant to stardom, but it's also true the outfits could be described as rather questionable. Especially Charles' take on the dress shoes with shorts trend. His slightly too long, untucked patterned shirt, dark blue shorts, clunky tan lace-up shoes and thick matching socks rolled down around his ankle might fit his goofy love struck personality, but it's not going to win you many style points.
Even with modern wardrobes' full of stylish garments, you can guarantee that every man's summer closet will contain at least one pair of shorts. Whether it is casual chinos, tailored linen bermudas or even just swim shorts, this summer's hottest trend of pairing dress shoes with shorts has divided the pack. But if our round-up of some of the most eligible screen stars making the trend their own hasn't convinced you then maybe you aren't fearless enough for the dress shoes and shorts trend.