Dress Up Like Pugsley Addams from The Addams Family
If you are looking for a good Pugsley Addams costume for Halloween or a big cosplay event, here's the winning formula for creating the most exciting outfit of the party! Let's see how to dress up as Pugsley Addams from The Addams Family.
Costume Guide For COSPLAY & HALLOWEEN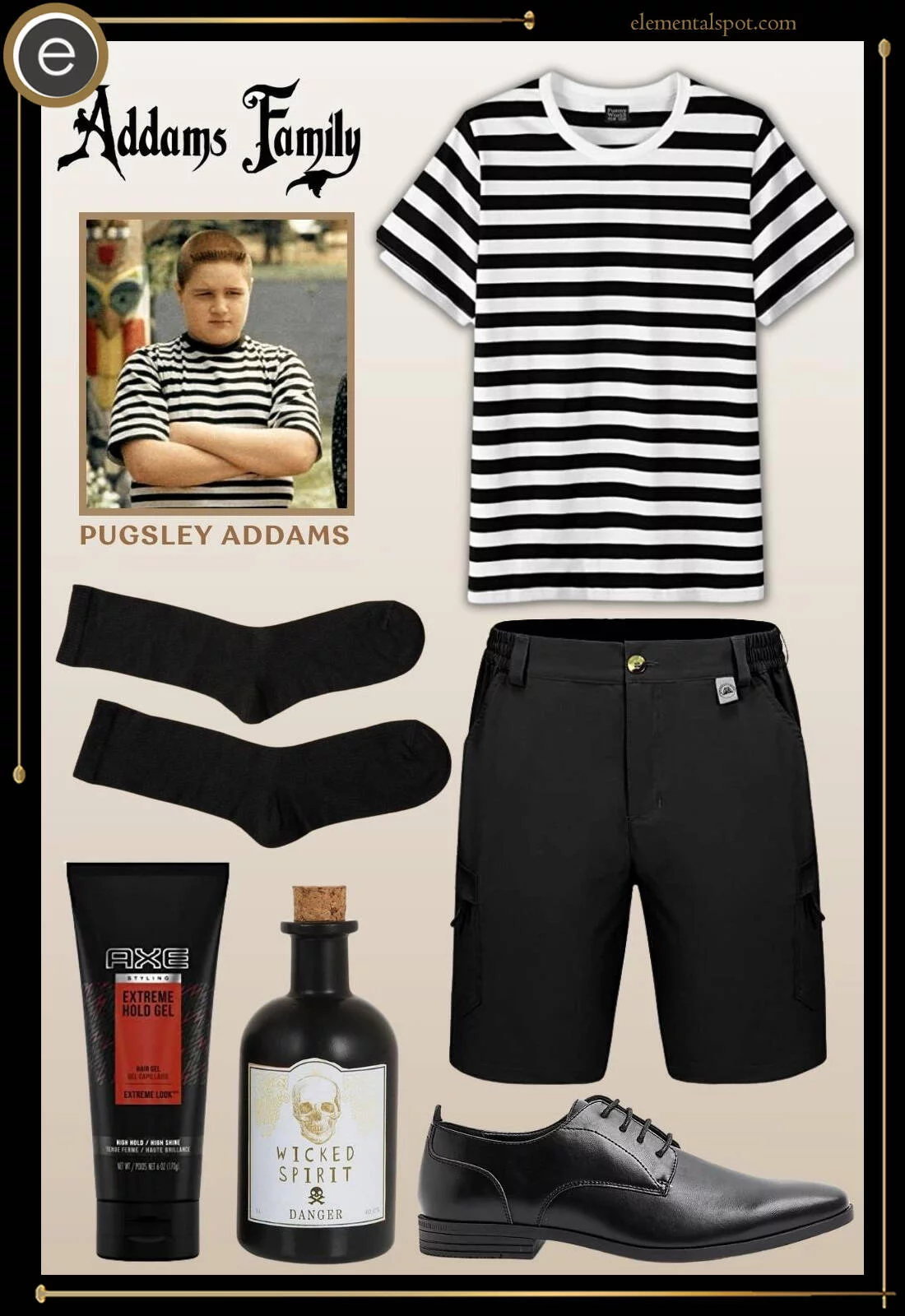 Pugsley Addams from The Addams Family Costume Guide
Shopping List for Pugsley Addams from The Addams Family Costume & Outfit
No halloween would be complete without at least one member of the Addams family, so let's check out the often overlooked eldest son Pugsley from the 1991 version of The Addams Family movie. Pugsley Addams outfit, which is easily recognizable, has never really changed in any of the adaptations based off of the original Charles Addams cartoon. In the 1991 movie costume designer Ruth Myers took charge of dressing Pugsley, and all the members of the Addams family, in their fittingly black gothic clothes.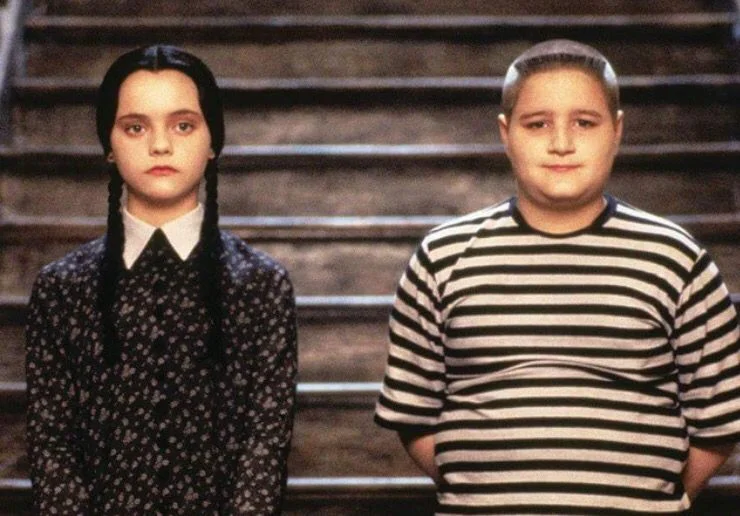 The supernatural black comedy introduces us to the close knit and chaotic Addams family who have a very macabre lifestyle. With endless amounts of money and seemingly indestructible natures, no harm ever seems to come to them. Their eldest son Pugsley can best be described as sister Wednesday's sidekick and unwitting accomplice, just as much as her latest victim.
The budding inventor is often seen tinkering with a guillotine, being strapped into an electric chair or carrying around a bottle or two of poison. Always hopeful he will have the opportunity to use one, particularly on a sibling to inflict some joyful pain.
How to Re-Create Every Pugsley Addams Look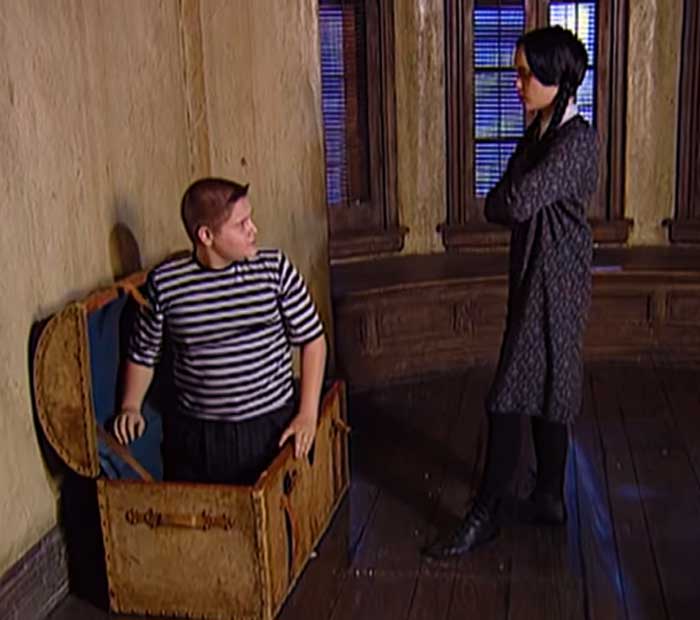 Every Pugsley Addams costume requires to start with a round neck black and white striped shirt and black dress shorts, to create the uniform of choice for the young Mr Addams. Pugsley, like most of his family, prefers to keep his look on the dark and gothic side, choosing to pair his shirt and shorts with black socks and black oxford shoes. 
To style yourself for your Pugsley Addams costume will require a selection of hair gel. Like many young boys Pugsley chooses to keep his hair short but with a tiny spikable fringe at the front. Create the spikes with hair gel, and push them up so they are standing straight up from your head.
But despite all the macabre and torture, the Addams are a very genourous and kind family. It isn't their fault that other people can't see that, and think that their ways are unusual and scary.
Missing an Outfit Inspo? Submit your idea and we'll make it happen!
Monthly Newsletter
Subscribe and get your Halloween costume ideas from us each year.