Birth: in 1954 in Milan
Nationality: Italian
Rodolfo Dordoni is an Italian architect and designer, born in Milan in 1954, where he also completed his architecture studies at the polytechnic in 1979 and still lives today.
After graduating, he went on to become the art director for Cassina until 1989. He specialized in image strategy, branding, and communication as well as product design, but maintained an independent career in furniture design alongside his work at Cassina.

For Foscarini, for example, he designed the Lumiere glass lamp, which helped Foscarini to achieve an international breakthrough.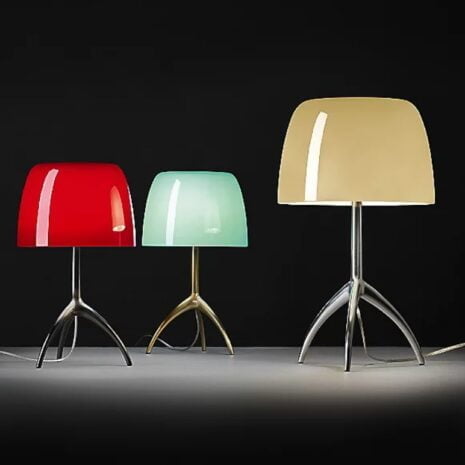 In addition, Dordoni has worked with Dolce & Gabbana since 1995 and is responsible for the design and interior design of shops and showrooms. His design process reflects his wide range of expertise and includes everything from the initial conception of each piece to the appropriate marketing strategy. His furniture pieces distinguish themselves through creative, innovative details supported by an elegant clarity of form. The "Boboli" table surprises the viewer with its dynamic base, which is composed of iron plates and extruded aluminum slats. The metal contrasts sharply with the crystal tabletop,
but the form remains subdued and classic. His most recent projects include interior design of both residential and commercial spaces, including shops, restaurants, boats, and hotels.
Dordoni has also been Art Director at Roda since 2006, but his portfolio has collaborations with countless other manufacturers, including Artemide, Cassina, Driade, Kartell and Moroso, to name just a few.

Rodolfo Dordoni Original and Replica Products