Birth: 1894 in Ordrup
Died: 1967 in Ordrup, Denmark
Nationality: Danish

Poul Henningsen was a Danish designer, author, architect, and one of the leading figures in cultural life in Denmark between the world wars. He was one of the most important lighting designers of all time. He studied civil engineering at the Tekniske Højskole (Technical University) in Copenhagen from 1911 to 1914, and from 1914 to 1917 architecture at the Polyteknisk Læreanstalt (polytechnic school).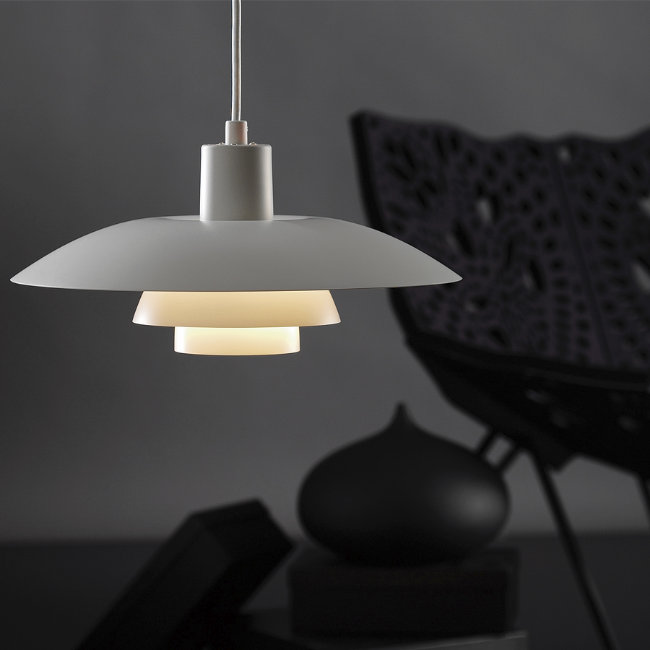 He designed his first chandelier during his time at the polytechnic as part of an interior design project. After completing his architecture studies, Henningsen worked from 1917 to 1921 as an art critic for the magazine "Vor Tid" and was co-editor of the art magazine "Klingen. From 1921 to 1925, he was also a journalist for the newspapers "Politiken" and "Extra Bladet" active.
He was politically active throughout his life and campaigned for social improvements. As a radical leftist, Henningsen also used his column as a platform for his views on design. So he wrote about his concept for better lamp designs:
During this time, he experimented with different materials such as copper and glass and designed several lights, including a crystal chandelier for the Carlsberg brewery in 1919. Three years later, he presented a spherical lamp with reflective flat rings at the artists' autumn exhibition and designed the reflective street lamp Slotsholm for the Copenhagen city administration.
PH lights
In 1924 he developed a series of table lamps and hanging lamps with multiple shades, the shape of which dampened the blinding light of the modern electric light bulb. In the same year, he began to work for Louis Poulsen, the first lamp of the PH series named after his initials being widely applauded at the "Exposition Internationale des Arts Décoratifs et Industriels Modernes" in Paris in 1925 and awarded a gold medal.
PH Table Lamp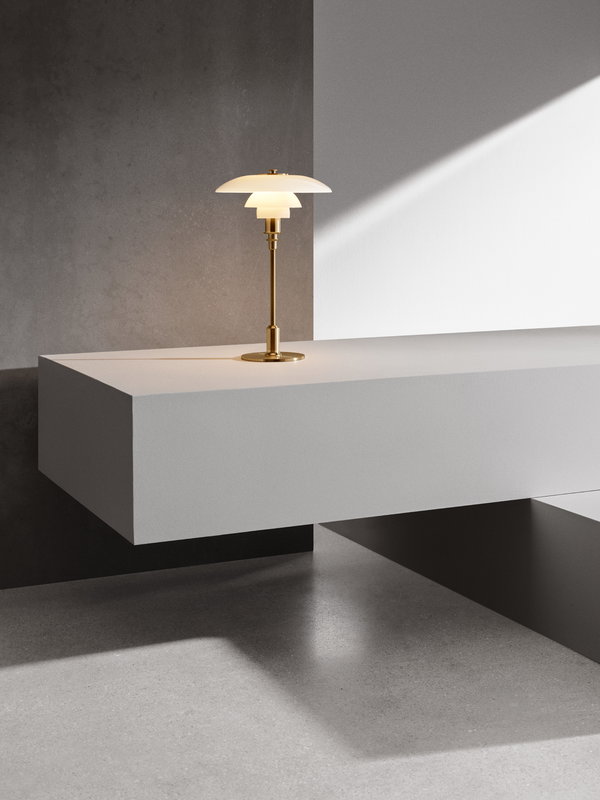 This revolutionary PH series, consisting of the ceiling, wall, and table lamps, was the result of many years of scientific studies and fine-tuning. Using a graphic representation of light scattering and light reflection, he developed a lighting system in which the light was directed downwards by differently shaped and alternately arranged screens. At the same time, it reduced the intensity of the light reflected by the light bulb to a minimum, which made good ambient.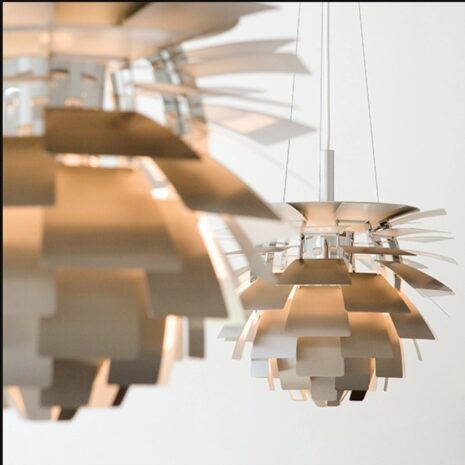 The PH lights were intended for mass production right from the start and are still manufactured by Louis Poulsen and exported all over the world. In the period before the Second World War, they were particularly popular in Germany, where they were highlighted in the magazine "Das Neue Frankfurt" and in the reference book of the German Werkbund "Light and Lighting."
PH Furniture
In the early 1930s, Henningsen also designed furniture, like the Slangestolen (snake chair) made from a single piece of bent steel tube, which was created on behalf of the Copenhagen furniture manufacturer VA Høffding.
Throughout his life, Henningsen rejected what he called the artistic arrogance of Scandinavian design and, on the other hand, called for a more practical approach that could also impart good design to a mass audience. In contrast to most modern designers, Henningsen considered the traditional shapes and materials to be particularly suitable for production in the sense of a democratic mass production.

When he died in 1967, he left over 100 lamp designs, some of which went into production posthumously.
Poul Henningsen Original and Replica Products