Birth: 1939 in Stranda, Norway
Nationality: Norwegian

Peter Opsvik is an industrial furniture designer and jazz musician. He is the son of furniture manufacturer Nils Opsvik and Anne Ringstad. He studied from 1959 to 1963 at the University of Applied Arts in Bergen and from 1963 to 1964 at the State University of Applied Arts in Oslo. He then worked from 1965 to 1970 as an industrial designer for the Tandberg radio factory in Oslo. 
STOKKE -The CHAIR FOR GENERATIONS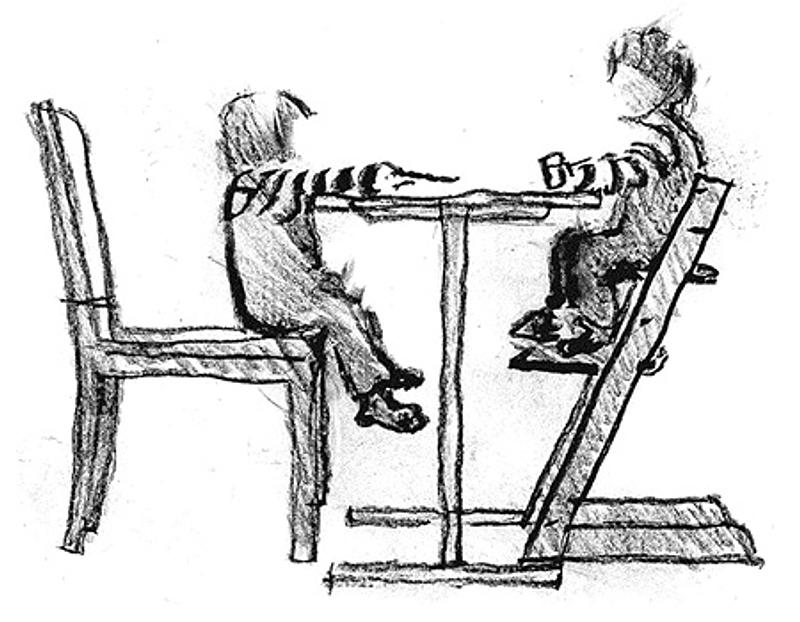 In 1967 he received a scholarship from the Norwegian Credit Bank and two years later another from the Norwegian Design Center. In 1970 he started working as a freelance furniture designer, designing the innovative Mini Max desk and chair combination, which was adjustable in height to meet the needs of adults and children alike and was manufactured by Stokke.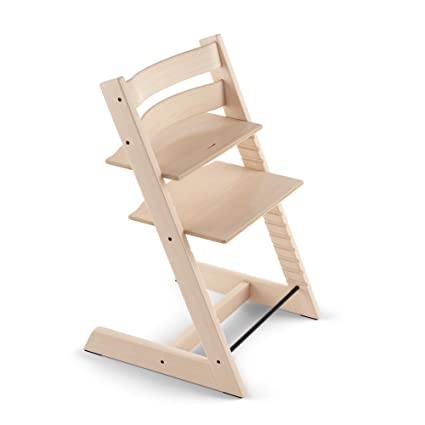 In 1972, Opsvik designed the bestseller Tripp Trapp, which was based on the revolutionary concept of the "generation chair" (a chair that grows with the child) and was a combination of a high chair and an ordinary chair. This remarkable design not only raised the child to standard table height, but it also provided the necessary footrest hold and therefore enough freedom of movement to explore the world comfortably and safely ".
In 1974, Opsvik designed the 2010 office chair for Håg. Five years later, after working with Hans Christian Mengshoel (b. 1946) to develop a better and more ergonomic seating solution, he introduced his revolutionary Balans Variable seating device.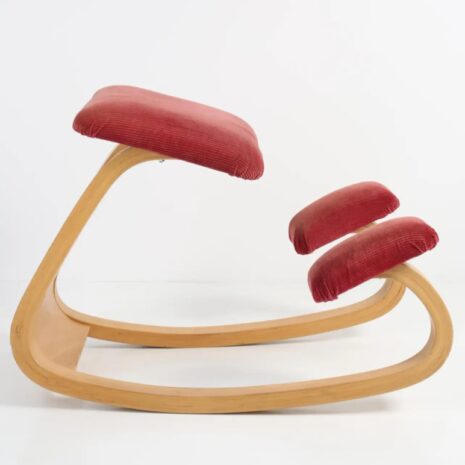 The rocker of the Balans Variable and the support for the ergonomically advantageous kneeling posture ensured that the user assumed a straight posture when working at the desk or table and was healthy for the back.
In the 1980s, Opsvik designed additional ergonomic seating furniture for Stokke and Håg, including the two postmodern products. Balans Supporter (1983), seating furniture that supports a half-seated posture, and the Garden Seating Sculpture (1984), which is less one represented functional seating solution, as an aesthetic exercise in style. 
Since the mid-1980s, in addition to conventional ergonomic seating furniture such as the Sitti children's chair (1993) and the Actulum rocking chair (1995), Opsvik has also designed more experimental and expressive furniture.
Cylindra produced some of these pieces of furniture in limited numbers. They stood out due to their distinctive shapes and their ambiguous function.
However, Opsvik's furniture primarily follows the Scandinavian principle of social justice (children's furniture) and healthy life (ergonomic products ). There is often an additional dimension to his work that is oriented towards the expressive form, which probably also expresses the Norwegian preference for witty quirkiness in art.

Peter Opsvik Original and Replica Products