Birth: February 1, 1935
Nationality: Italian
Mario Bellini has been one of the dominant Italian designers of the past 30 years. In 1959, he graduated from the Polytechnic Institute of Milan with a degree in architecture. His career began shortly after studying architecture at the Politecnico di Milano, With the post of head of the design department of the Italian department store chain La Rinacente. When it closed in 1963, he took over the management of the design department at Olivetti, where he worked as chief designer for office machines. He also designed other furniture and industrial products for different companies.
His career quickly got momentum as he spread his talents to urban planning, industrial design and furniture design. By the 1970s and 1980s, he was creating furniture for B&B Italia and Cassina, building the Tokyo Design Center and the Yokohama business park in Japan, and designing a range of hi-fi systems and electronics for Yamaha. In 1987, the Museum of Modern Art in New York held a retrospective exhibition of his work to date, which included, among others, the "Cab chair", created for Cassina in 1977. The comfortable, versatile chair's flexible enamelled steel frame and leather skin made it an instant classic. Throughout his career, Bellini has won eight Compasso d'Oro awards, and in 2004, the Medaglia d'Oro was conferred on him by the President of Italy.
Le Bambole Sofa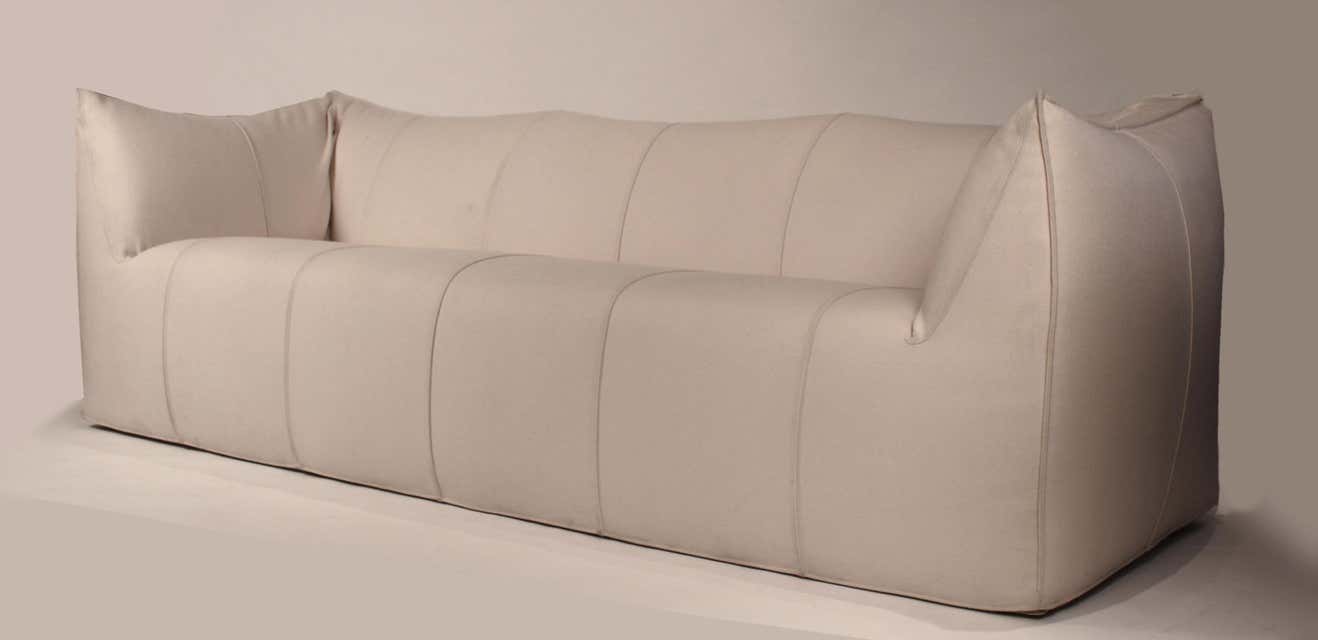 The provocation was beautiful: a model, wearing only jeans, posed lasciviously on the B & B foam sofa "Le Bambole" with a tightly sewn cover. Such a sexy appearance was new for furniture and was still a minor scandal at the 1972 Milan trade fair. The idea of ​​skin and skin remained Bellini's design theme. He covered Olivetti calculators with colorful rubber membranes, steel chair frames from Cassina tight leather dresses with zippers. Today even Chancellor, Minister, and MPs sit in blue Bellini chairs in Berlin.
His most recent projects include the Milan Convention Center at the Milan Trade Fair, which will be the largest of its kind in Europe.
Works (selection )
Yokohama Business Patk, Yokohama, Japan (1987-1991)
Natuzzi Americas Headquarters, High Point, North Carolina, USA (1996-1998)
Messe Essen: Expansion of the exhibition areas and new planning of the Gruga Park (1997-2001)
National Gallery of Victoria, Melbourne, Victoria, Australia, expansion and remodeling (1999-2003)
Deutsche Bank, Frankfurt am Main: Reorganization and modernization of the head office (2008-2011)
Louvre, Paris: together with Rudy Ricciotti extension for the Islamic Art Department (2011/2012).

Mario Bellini Original and Replica Products