Maarten van Severen
Maarten van Severen
---
designer
Birth: June 5, 1956
Died: February 21, 2005
Nationality: Belgian
Maarten van Severen was a Belgian furniture designer. He studied architecture at the art school in Ghent. In 1986 he designed his first furniture and in 1987, founded a workshop for furniture design with limited, semi-industrial production. The unity of design and manufacturing has long been an essential basis for his work, which was characterized by dealing with some elementary furniture types such as a chair, table, couch, shelf, and cabinet. Van Severen developed elementary solutions for this, which were always based on extensive design research on questions of form, material and construction.
After graduating at the Sint-Lucas Art Academy in Ghent, Belgium, he began working for various interior design and furniture design companies in Belgium. Before creating his first furniture pieces in 1986. In 1987, he launched his own, independent studio in Ghent.
His precise, hand-produced designs reflected his main motivation, which was the quest for perfection in form. Severen worked in a variety of different materials, including aluminum, Bakelite, and polyester. The most famous of his designs is undoubtedly the ".03 chair", an understated icon of 20th-century design.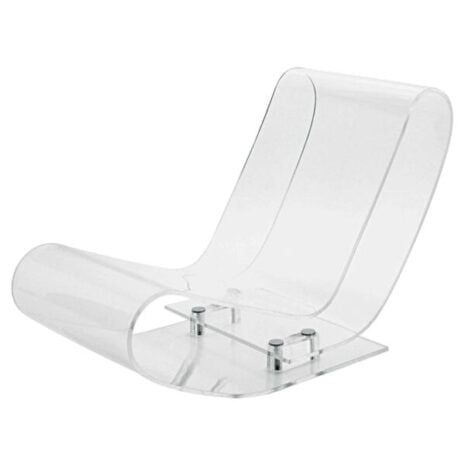 A break in Maarten Van Severn's career was the collaboration with Vitra, which began in 1996. It enabled him to use new materials and opened up an unprecedented broad impact
First mass-produced by Vitra in 1999, the ".03 chair" can now be found all over the world, equally at ease in the Centre Pompidou in Paris and Sint-Baaf's Cathedral in Ghent, as it is in McDonald's restaurants across Europe and the Seattle public library.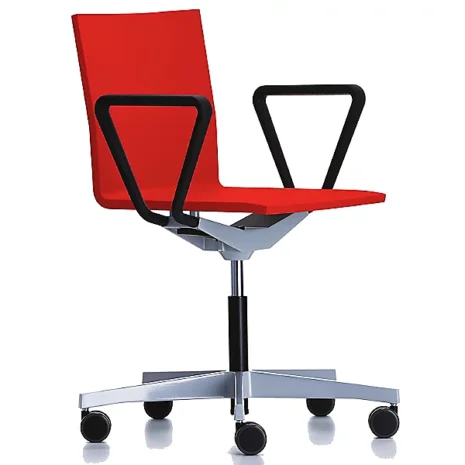 Until the ".03 chair", mass-produced chairs were generally assembled from three separate components, namely the backrest, the seat, and the legs. Van Severen revolutionized the market with the creation of a chair which fuses the body of the chair and the front legs into a fluid line. Ten years in the making, the final Vitra model uses a foam material that adapts to the body, and leaf springs are integrated into the backrest to allow the sitter to lean back.
Until his death in Ghent in 2005, Maarten Van Severen worked on several new designs for Vitra, which have since been gradually incorporated into series production.

Maarten van Severen Original and Replica Products