Lievore Altherr Molina
Lievore Altherr Molina
---
designer
Behind the name Lievore Altherr Molina is a design trio that set up its tents in Barcelona with entirely different cultural backgrounds. The design team from Barcelona was formed in 1991 by Alberto Lievore from Argentina, Jeannette Altherr from Germany, and Manel Molina from Spain.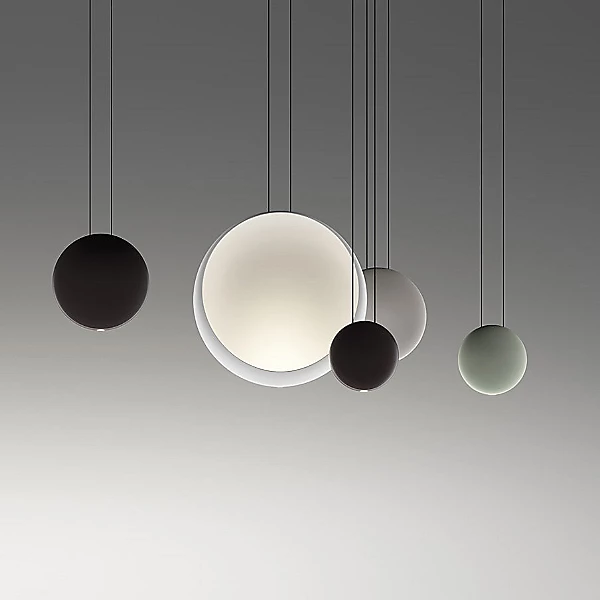 »Virtue is also imperfect.« According to this Spanish saying, the Barcelona-based design trio Lievore Altherr Molina approaches new projects with heart and freshness, throws rules and norms overboard, invests in time-consuming development and research to create beautiful and really innovative designs shape. Their humanistic approach is guided by the pursuit of the pure, beautiful form that is born from the constraints of function, technology and processing.
Their furniture, in particular the innovative chair concepts such as the double-shell "Catifa 46" chair for the Italian brand Arper, won numerous awards from renowned design awards such as the "reddot design award" or "Good Design Award".
Together, the three members combine their different interests and experiences to provide consulting, product design, and art direction for a diversity of customers. One of their most extensive collaborations has been with the Italian design company Arper, whose accent on simplicity, grace, and transparency of design directly attracted the design team. The "Catifa Family" is one project undertaken with Arper. Simple, technologically advanced without being flashy, and achieving a perfect balance between austerity and an organic feel, it exemplifies the design philosophy that brings the two teams together.
The studio has been recognized for its furniture and interior design projects. But also for its product and packaging design. In addition to their independent projects, the studio is intensely involved in teaching, giving seminars and classes. Lievore Altherr Molina has been awarded numerous national and international awards, including Spain's National Design Award in 1999. Their work has been exhibited in Barcelona, Helsinki, London, Milan, New York, Paris and Tokyo, and they are regularly featured in prestigious design magazines around the world.  
Nowadays, the three famous designers are increasingly going their own way again, looking for new collaborations to develop fresh ideas.

Lievore Altherr Molina Original and Replica Products