Birth: 1965 in Munich
Nationality: German

Konstantin Grcic is a German industrial designer. After training as a cabinet maker at Parnham College in England, he went on to the Royal College of Art in London, where he studied design. In 1991, he set up his own practice, Konstantin Grcic Industrial Design (KGID) in his native Munich. Since then, he has developed furniture, household products and lighting for some of Europe's leading design companies, including, ClassiCon, Magis, and Moroso.
His pared-down, minimalist style has met with great success, in part because he succeeds in bringing human sensibility and humor to his take on formal strictness so that even the most functional products display the individual charm and a personal touch. The stackable "Monza" chair is formed by an engaging connection of Pop aesthetic and classic wood construction techniques. The injection-moulded plastic backrest is available in a variety of bright colors, which stand out against the subdued ash frame. Over the years, Grcic has received a numberer of coveted awards, including the Compasso d'Oro in 2001 and in 2011, for the "Myto" moulded plastic chair.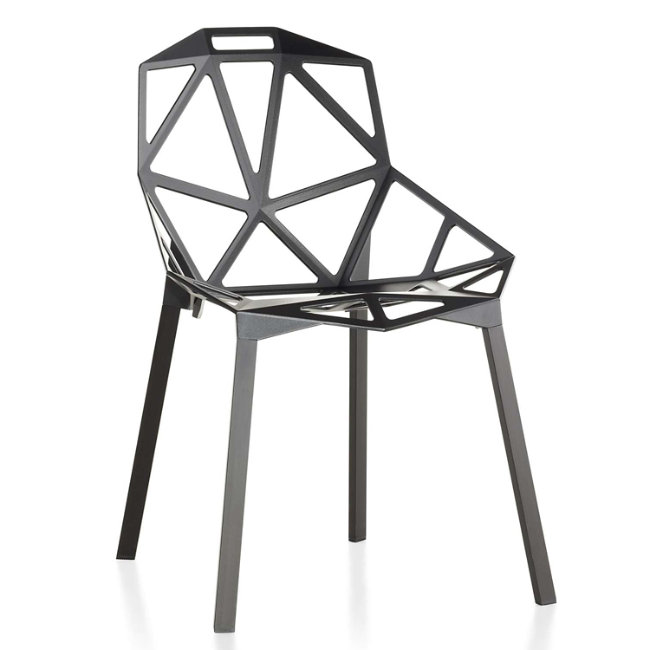 The design style – made in Munich

The Grcic's products convince with simple designs that are reduced to the essentials and sometimes have a little stubbornness. Contrary to minimalism as a fad, Konstantin Grcic sets himself apart with functionality defined by human needs, which he looks at
Many of his products have already won prestigious awards.
In 2000 Konstantin Grcic was named "Guest of Honor" at the Interieur Biennale in Kortrijk / Belgium. In 2001 the multi-purpose lamp "Mayday" designed by Grcic for Flos won the Compasso d'Oro and has also been included in the permanent collection of the Museum of Modern Art in New York.

In 2007 Konstantin Grcic was voted A&W Designer of the Year, which ultimately meant the rise to the Olympus of designers. The art magazine "art" recognized Grcic in 2008 as the "Greatest Living Designer", and in 2014 Grcic had its own exhibition in the Vitra Design Museum.
Konstantin Grcic Original and Replica Products