Fernando and Humberto Campana
Fernando and Humberto Campana
---
designer
Birth: in 1953 and 1961
Nationality: Brazilian
Brothers Campana are currently Brazil's most famous designers' team. Humberto was formerly a lawyer, and Fernando is a trained architect. After their breakthrough in 1998, with the "Vermelha" chair series, the Campana brothers have continued to make a name for themselves with their creative and innovative designs.
One theme that repeats throughout their work is the recycling or re-purposing of old objects, with surprising results.
Whether transforming objects of no value into high-quality products or simply finding new uses in surprising forms and materials, this combination of chance meets with skillful craftsmanship has brought them in- international success. The "Favela Chair" was put together out of scraps of wood found in the slums of São Paulo, while the "Sushi Chair" was fashioned out of rolled-up strips of various colorful materials.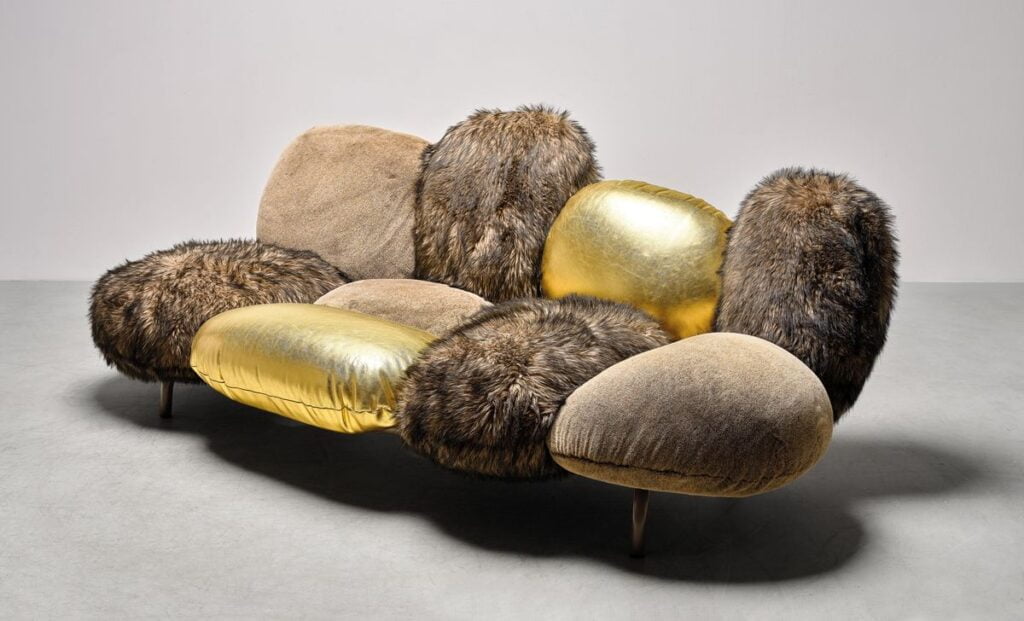 They are not afraid to mix textures either, as proved by the "Cipria Attila" sofa, which is half faux fur and half shiny, colorful leather. Unlike most other designers today, the Campana brothers do not work with computers during the design process. They rather draw their inspiration from the materials themselves, the design process begins organically, in the studio. The Campanas have been featured in the Museum of Modern Art in New York and at the Centre Pompidou in Paris.
Fernando and Humberto Campana are exotic in contemporary design. Located between child motive and interests and their Brazilian homeland, their product has an imaginative and always unmistakable style. If you want to stay with the brothers, hold the little pieces of wood and keep the trains of humorous beings that are hard on the border with kitsch but get the bends.
Campana Brothers Original and Replica Products