Dress Up Like Vector from Despicable Me
If you are looking for a good Vector costume for Halloween or a big cosplay event, here's the winning formula for creating the most exciting outfit of the party! Let's see how to dress up as Vector from Despicable Me.
Costume Guide For COSPLAY & HALLOWEEN
Vector from Despicable Me Costume Guide
Shopping List for Vector from Despicable Me Costume & Outfit
We all remember the famous minion era – the little yellow creatures were everywhere Alongside them and Gru, the animated movie Despicable Me (2010) introduced us to Victor Perkins, also called Vector. Vector is the main antagonist, but he doesn't really look like one, which is why recreating the recognizable Vector costume is a good idea for the boldest of all animated movie enthusiasts.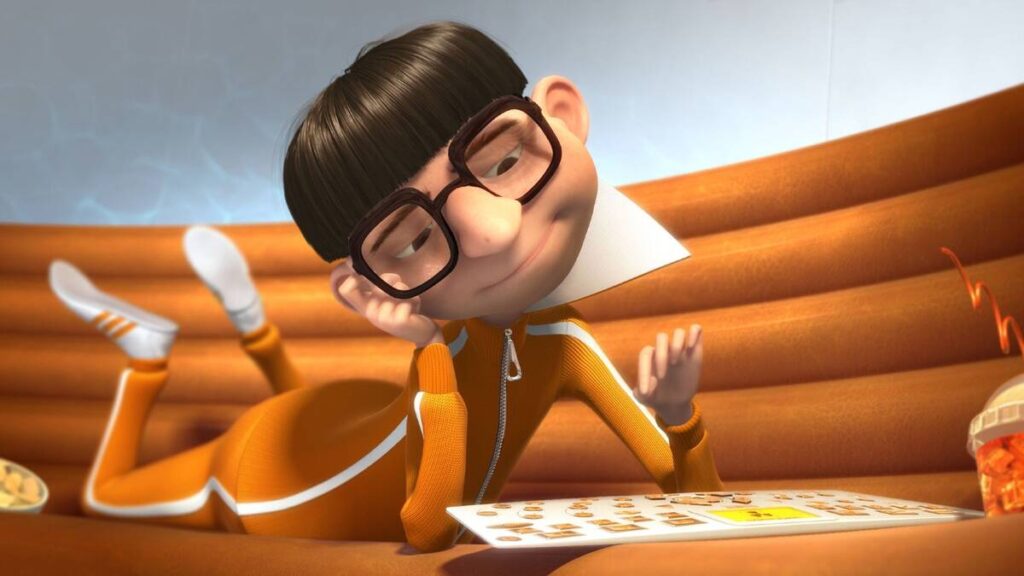 Vector is actually very intelligent, but he's also uncontrollably annoying. He is random, quirky, and straight up obsessed with weird things – the man has a great white shark in an aquarium, as well as a piranha gun! If you really want to have fun with the costume of Vector from Despicable me, you should try to DIY some of his tools! It might take a little time, but it's so worth it.
Don't be fooled by his bright outfits, Vector is truly capable of naughty things! His signature color is orange, so you must find a bright tracksuit inspired by brands such as Nike or Adidas! This is your best bet when it comes to channeling the mad genius! Naturally, his brown, square-shaped, oversized glasses are a must-have too!
We would advise you against cutting your hair like Vector's, unless you're really bold. You can get a memorable wig with the famous bowl cut look, make sure to get a dark brown one. His white sneakers remind us of some famous Adidas models, such as the Superstar! How great is it to know that you can reuse all these things later? We applaud Pierre Coffin for creating such a weirdo!
We hope you'll enjoy your quirky outfit and do the crazy Vector some justice by presenting him well. Our pro-tip is to just be as hyperactive, eccentric, and annoying as you can be – to say you'll steal the spotlight, although by force, is an understatement. This costume is especially fun if you have someone to play along as a minion or the famous Gru himself! You can even DIY some mockup evil plan that you can bore people to death with. We bet everyone will know who you are right away!
Missing an Outfit Inspo? Submit your idea and we'll make it happen!
Monthly Newsletter
Subscribe and get your Halloween costume ideas from us each year.