Dress Up Like Gru from Despicable Me
If you are looking for a good Gru costume for Halloween or a big cosplay event, here's the winning formula for creating the most exciting outfit of the party! Let's see how to dress up as Gru from Despicable Me.
Costume Guide For COSPLAY & HALLOWEEN
Gru from Despicable Me Costume Guide
Shopping List for Gru from Despicable Me Costume & Outfit
Do you remember the era of Minions? We surely do! After Despicable Me (2010) came out, everyone was raving about these little, bean-shaped characters. They are important in the movie, as they are sidekicks to Gru, a villain who became a hero. Gru was first a movie star, then he became a meme, and lately he's been getting attention again through sequels. Do you know that Despicable Me 4 (2024) is in plans? Wouldn't it be quirky if everyone came to the premiere dressed in a Gru costume?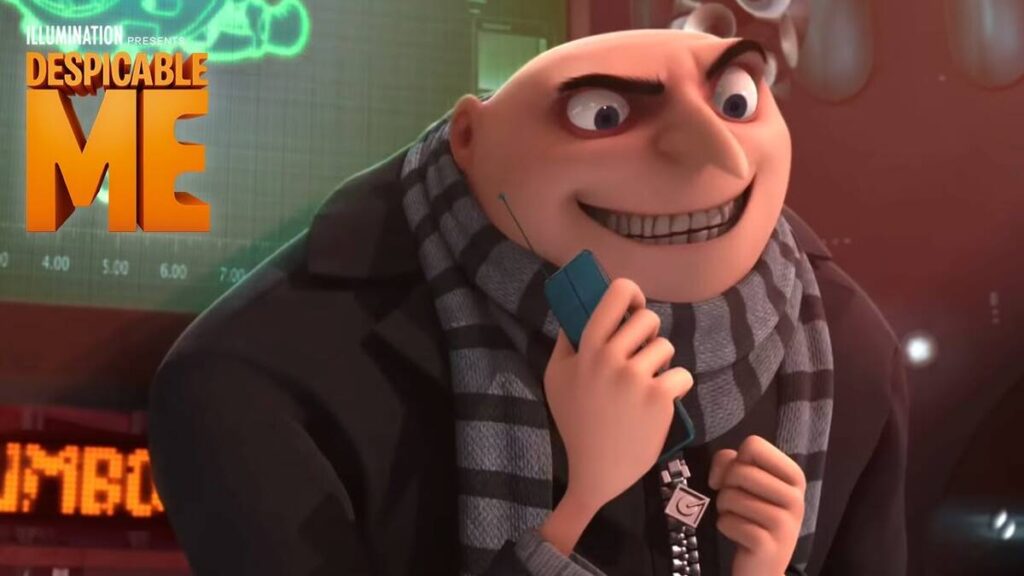 Gru is the main protagonist in the movie franchise, and he grows to be a true hero, and a great dad! Universal Pictures.
Gru is voiced by no other than the brilliant Steve Carell, who you might know from the legendary show The Office (2005-2014). Although he is often in a rush and pretty impulsive, Gru is a smart villain descending from Eastern Europe. You can definitely hear it in his voice – make sure to do a good impression! We absolutely love his character development and how he went from an aspiring supervillain to a great father.
Gru works a lot alongside the Minions, and they help him with all of his master plans. Their backstory is also quite interesting, but you could find out more about that in the movie Minions (2015). For the Gru costume, we think a plushie or two would be a great addition, as he really has his little helpers by his side at all times. Did you know that some of the minions are voiced by the director Pierre Coffin himself?
If you want to play Gru, you don't have to worry about complicated fashion. Gru wears mostly black and gray, so a black jacket, some black trousers, a striped dark scarf and some semiformal shoes do the job pretty well. The biggest challenge when creating the costume of Gru from Despicable Me is replicating the facial features. Gru is bald and has a very prominent nose, which means you'll have to play a bit with contours, bald caps and possibly a prosthetic nose!
In this video, you can see a make-up tutorial for the costume of Gru, and an alternative to a bald cap, if you don't know how to use one.
Though he was once a villain, Gru also has a soft side – just make sure not to show it too much! He is usually grumpy, in a rush, and very expressive with his eyebrows. We hope you have fun, just don't plot to steal the moon!
Missing an Outfit Inspo? Submit your idea and we'll make it happen!
Monthly Newsletter
Subscribe and get your Halloween costume ideas from us each year.