If you are looking for a good Newsies costume for Halloween or a big cosplay event, here's the winning formula for creating the most exciting outfit of the party! Let's see how to dress up as Newsies from .
Costume or Outfit Guide For COSPLAY & HALLOWEEN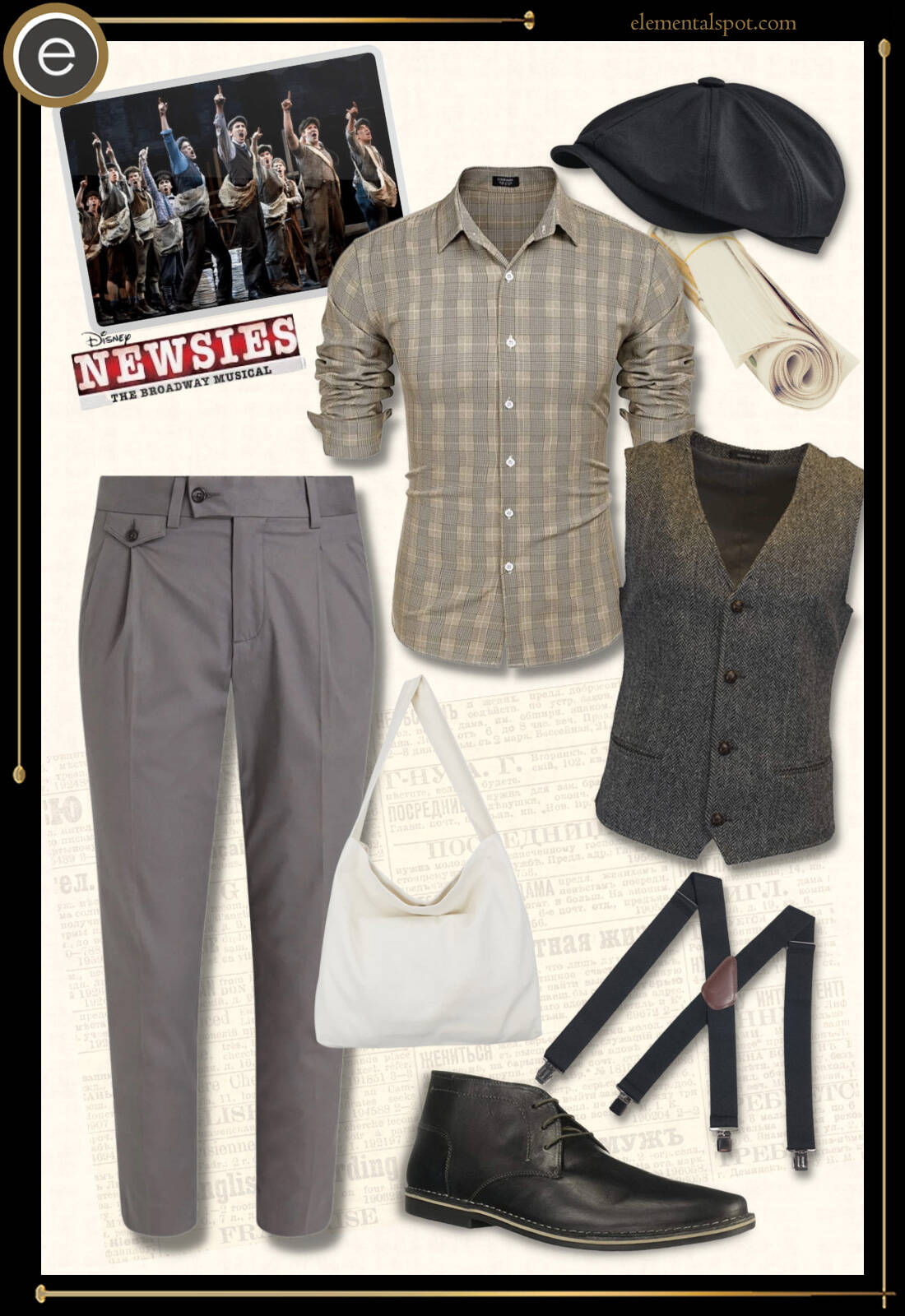 Newsies from Costume or Outfit Guide
Shopping List for Newsies from Costume & Outfit
Looking to the past for ideas for your next Halloween or cosplay costume? Why not take inspiration from the 2017 Disney's Newsies, that takes us back to the turn of the century, with this live performance filmed at the Pantages Theatre in Hollywood. Use the high energy performance and amazing costume design from Jess Goldstein as your muse to create your own Newsie costume.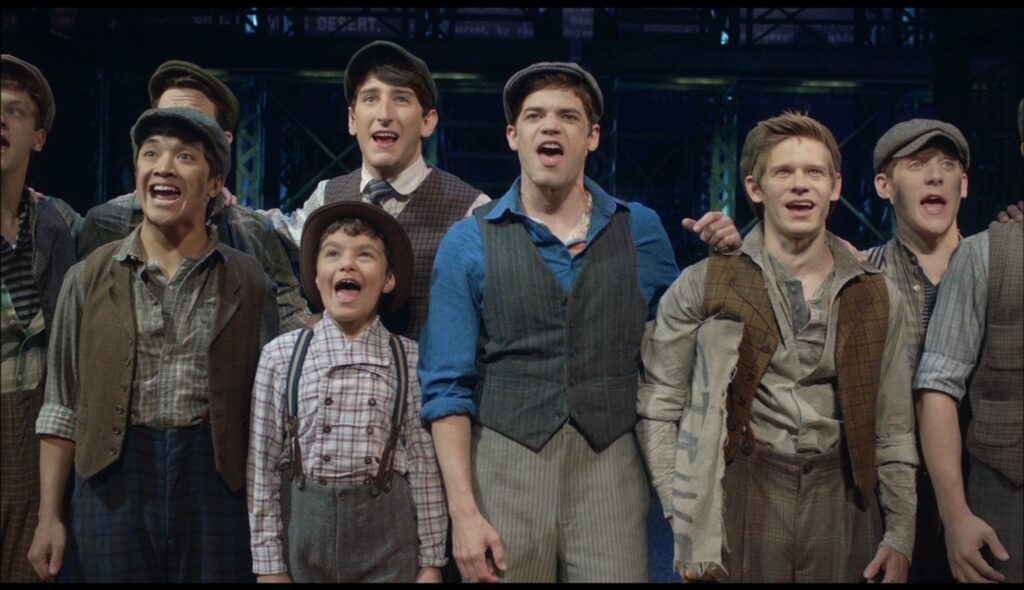 Who are the Newsies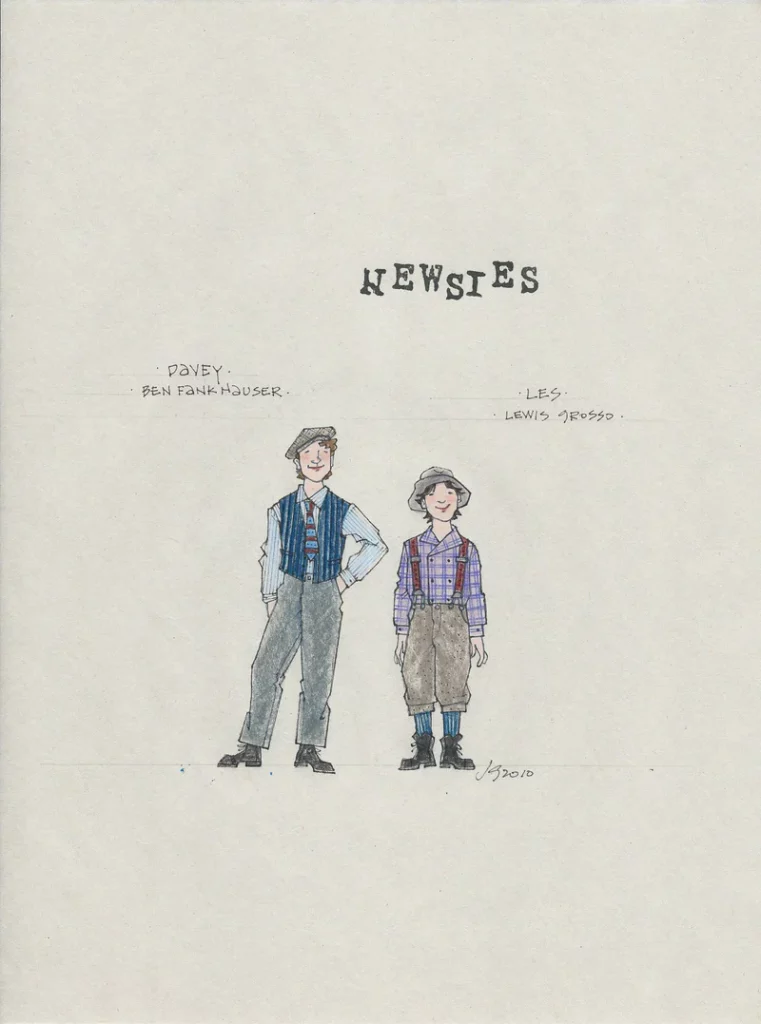 Disney's Newsies: The Broadway Musical (2017) was inspired by the true story of the 1899 Newsboys' Strike, and is based off of the 1992 Disney Musical movie of the same name.
Set in New York City we follow the story of Jack Kelly, a charming newsboy who leads a group of teenage 'newsies,' selling papers in the hope of creating a better life for themselves away from the streets. When the publishing titans of the city end up in a battle to outdo each other, the rising distribution prices, occurring at the 'newsies' expense, forces Jack to rally the Newsboys from across New York City to go on strike and fight for their rights.
Getting The Newsies Look
When putting together your newsie costume one of the easiest ways to create an authentic look is by layering up your clothes and sticking to drab colors such as browns, grays and blues.
Start your look with a checked long sleeved button up shirt, rolling the cuffs up to your elbows, and adding a vest or T-shirt underneath for extra warmth in the bad weather. Leave a couple of your shirt buttons open at the neck and get a pair of chino pants and a set of clip-on suspenders to really start to get that Newsie look.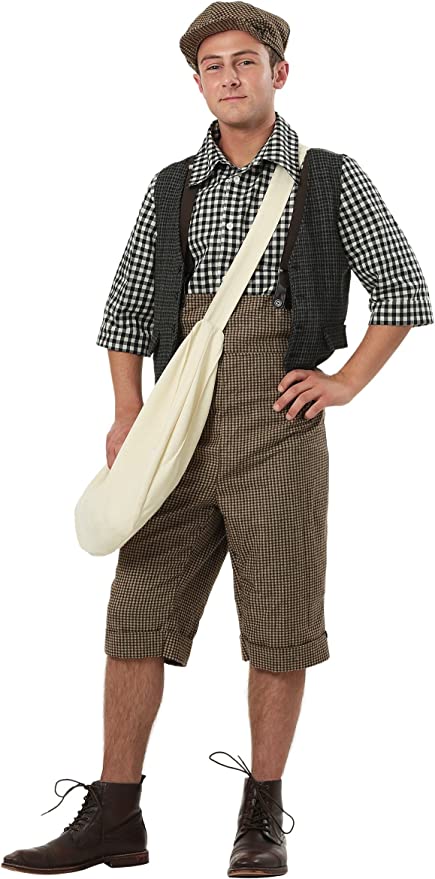 We need one more layer to complete the main pieces for your costume and that is a vest. Go for one that is made of wool or tweed, as the boys would have needed something hardy to withstand the elements and the hard work their jobs entailed. The same goes for the shoes for your costume, look for a pair of ankle length lace up work boots in a black leather, with a reasonable sole to represent the styles they would have worn back in 1899.
Most of the boys, and the few girls, who were newsies often came from the streets or from families who had very little money. This means that when it comes to styling your costume the look we are going for is grubby. No fancy wigs or hair-dos are needed, instead leave your hair alone and just pop on the flat cap the newspaper boys of the time were known for wearing. As for make-up, use some dark browns and blacks to create the illusion you are covered in dirt and dust.
To really complete your Newsie costume the last piece you will need is a beige canvas newspaper bag. Wear it across your body, perfect for stashing Halloween candy, but whatever you do, don't fill it with newspapers because remember you are on strike.
The Newsies movie, directed by Kenny Ortega, stands out among his impressive filmography, which includes iconic films like Dirty Dancing (check out the Baby costume tutorial) and Hocus Pocus (discover the Butcherson costume tutorial here).
If you've enjoyed the high-energy performances and captivating costumes of Newsies, you're sure to love Heathers The Musical. Explore our article on Heathers costumes to discover more theatrical fashion inspiration and immerse yourself in the world of this thrilling and darkly comedic production
Missing an Outfit Inspo? Submit your idea and we'll make it happen!
Monthly Newsletter
Subscribe and get your Halloween costume ideas from us each year.