Big Screen Inspired Modern Tweed Suits – A Timeless Fashion Statement for the Modern Gentleman
Tweed is a rough, woolen fabric that has been a staple of the fashion industry for centuries. From the Scottish Highlands to the streets of London, tweed has been used to create clothing that is both functional and stylish. One item that has become synonymous with tweed is the tweed suit.
The Timeless Charm of Tweed Suites
A tweed suit is a type of suit made from tweed fabric. It is typically comprised of a jacket, trousers, and sometimes a vest. The fabric is heavy, durable, and provides excellent insulation, making it ideal for colder weather. The unique texture and pattern of tweed make it stand out from other types of suits, and it has become a staple of traditional, conservative styles.
Matthew McConaughey's Stylish Modern Tweed Suit in The Gentlemen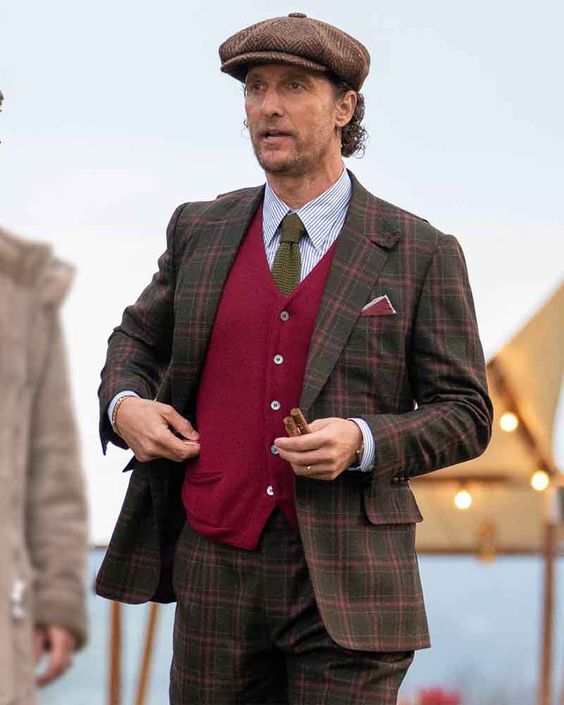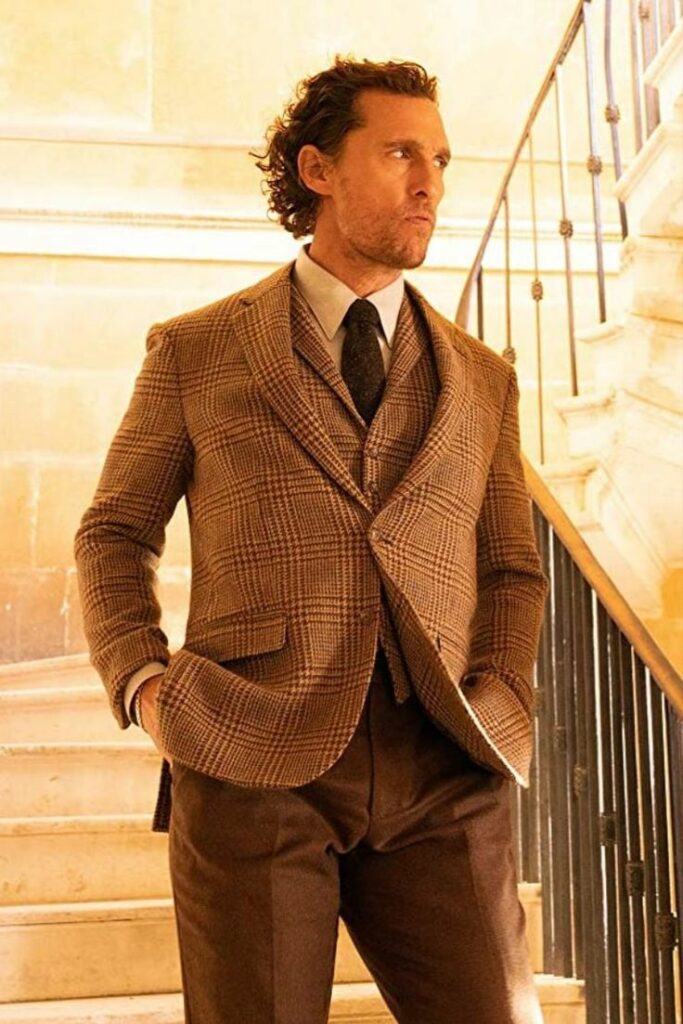 Tweed suits have made a stylish comeback on the big screen, with celebrities like Matthew McConaughey sporting this classic fabric in modern ways. In the movie "The Gentlemen," McConaughey exudes sophistication and charm in a tweed jacket paired with wool tailored trousers. His ensemble showcases the versatility of tweed, with its rich, textured appearance and earthy tones that add depth and character to his character's wardrobe.
The modern take on the tweed suit in "The Gentlemen" demonstrates how this timeless fabric can be reinvented to suit contemporary fashion trends, while still retaining its timeless appeal and gentlemanly allure. McConaughey's suave and dapper look in tweed is a perfect example of how this traditional fabric continues to captivate audiences and remains a sartorial staple for the modern man.
James bond tweed suit
The James Bond series has long been known for its iconic fashion choices, and the tweed suit has made several memorable appearances. From Sean Connery's classic grey tweed suit in "Goldfinger" to Daniel Craig's rugged brown tweed suit in "Skyfall," tweed has added a touch of sophistication, elegance, and timeless style to the iconic spy's wardrobe.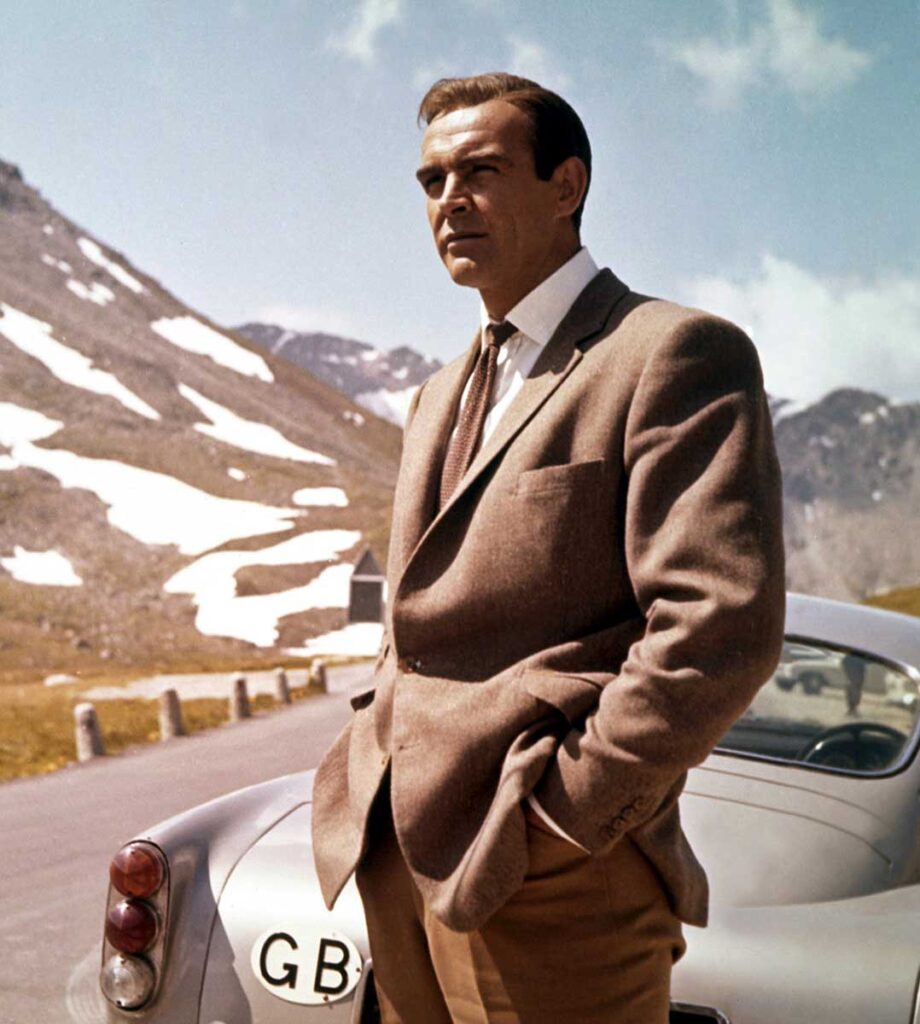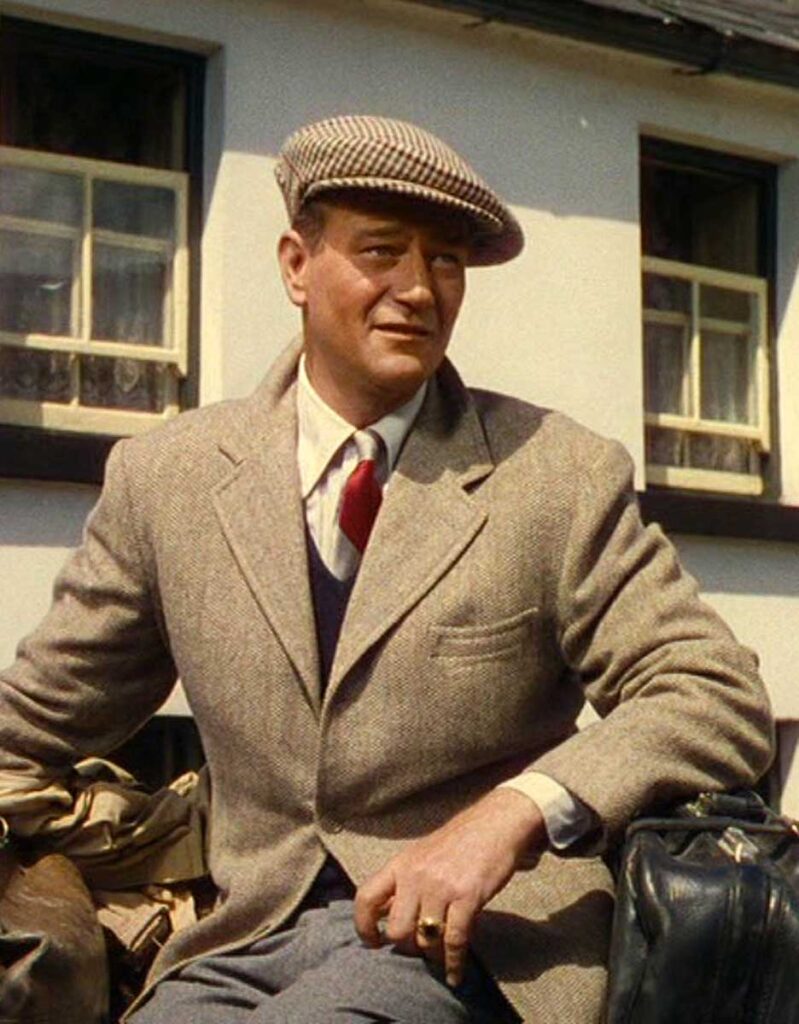 It wasn't the debut of tweed in the James Bond series, of course; how could such a quintessentially English franchise not feature tweed in its first two films?

Tweed on Film by the CHAP
Whether it's a tailored three-piece suit or a casual sports jacket, the tweed suit has become synonymous with Bond's refined and debonair persona, elevating his sense of style to new heights on the big screen.
The history of tweed can be traced back to the early 19th century in Scotland, where it was originally used for outdoor wear, such as hunting and fishing. It quickly became popular as a fabric for suits due to its durability, warmth, and unique appearance. In the early 20th century, tweed suits became associated with the upper class, and were seen as a symbol of wealth and status.
How to Style a Modern Tweed Suit
The beauty of a tweed suit lies in its versatility. You can wear it for a formal event, but just so, or for a casual occasion.
For a formal look, pair your tweed suit with a dress shirt, a tie, and dress shoes. To add a touch of personality, choose a patterned tweed fabric, such as herringbone or houndstooth, and match it with a bold, solid tie.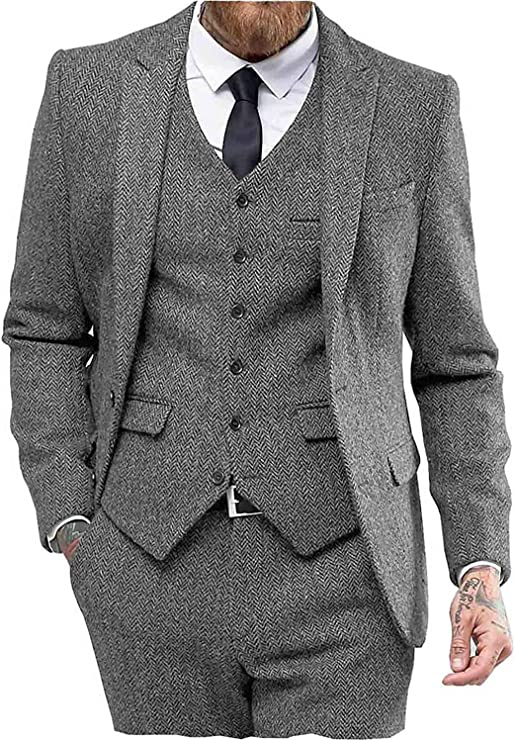 For a more casual look, swap the dress shirt for a sweater, and the dress shoes for a pair of sneakers. You can also mix and match different elements of your tweed suit to create a unique look that is all your own.
Accessorizing with a Modern Tweed Suit
Accessorizing with a modern tweed suit is a great way to add a little bit od retro and a personal touch to your outfit. Some popular accessories to consider include: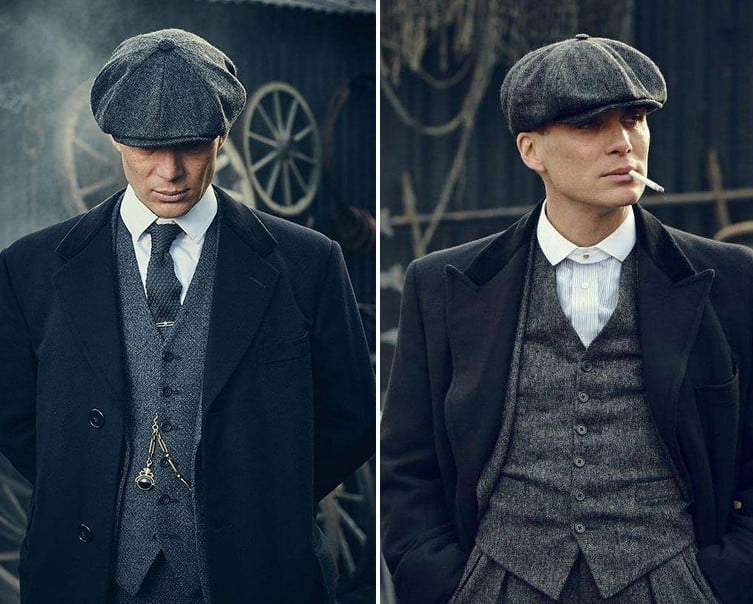 Pocket squares: A pocket square is a great way to add a pop of color to your tweed suit. Choose a bold, solid color that contrasts with the fabric of your suit.
Cufflinks: Cufflinks are a classic accessory that can add a touch of elegance to your tweed suit.
Hats: A hat, such as a fedora or a newsboy cap, can add a touch of personality to your tweed suit.
A pocket watch; it is a classic and timeless accessory that adds a touch of sophistication and elegance to any outfit, including a tweed suit.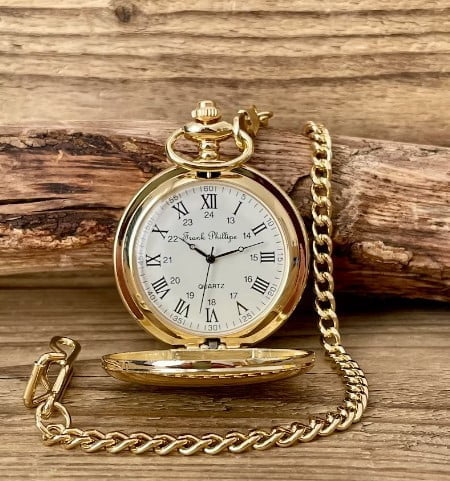 The pocket watch has been a staple of men's fashion for centuries, and it's no wonder why.It's definitely not practical today in digital era, but that's exactly why it's stylish and for the daring the perfect accessory for a tweed suit. The pocket watch adds a touch of history and tradition to the modern-day tweed suit, making it a great choice for those who want to make a statement. Choose a pocket watch that matches the style of your tweed suit, whether it be a simple, elegant, or more ornate design. The key is to find a pocket watch that complements your outfit and enhances the overall look. Dare!
Thomas Shelby and His Iconic Tweed Suits in Peaky Blinders
the series Peaky Blinders is the inspiration behind this article. So let's see the clothes that Thomas Sjhelby and the boys wear.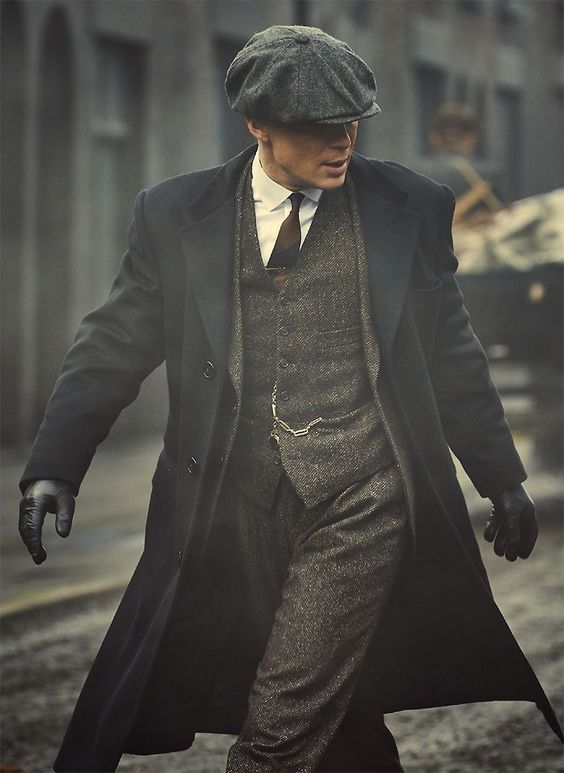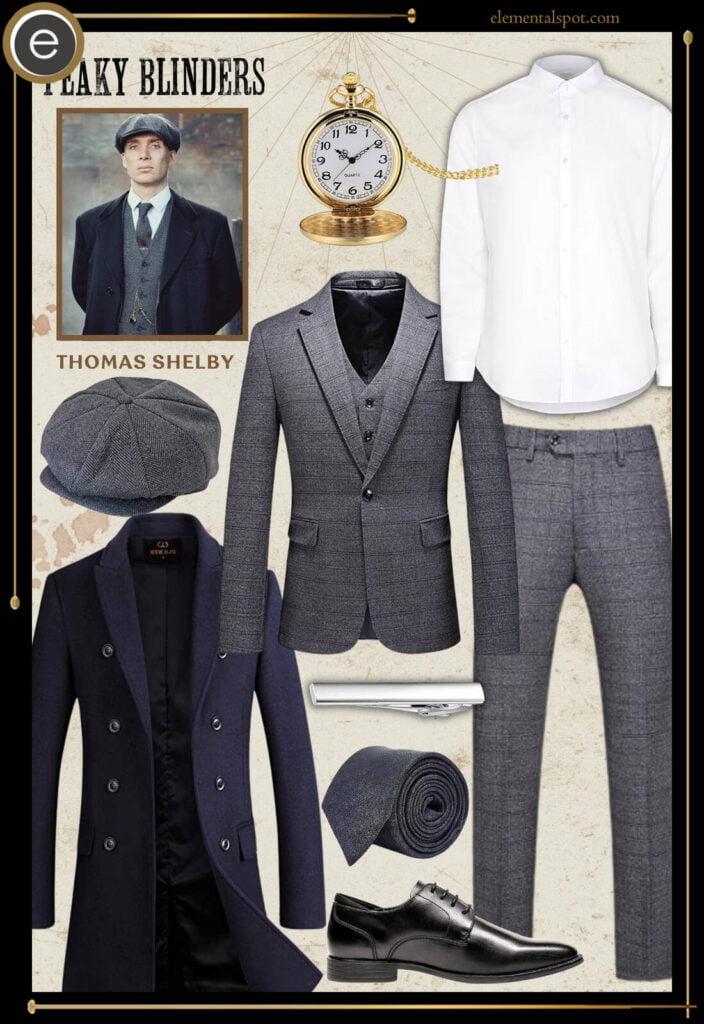 Thomas Shelby, the central character in the popular TV series Peaky Blinders, is known for his impeccable sense of style, especially when it comes to his tweed suits. The show, set in Birmingham, England, in the aftermath of World War I, revolves around the lives of the Shelby crime family and their rise to power. Thomas Shelby, played by actor Cillian Murphy, is the leader of the Peaky Blinders gang, known for their sharp dressing and ruthless business acumen.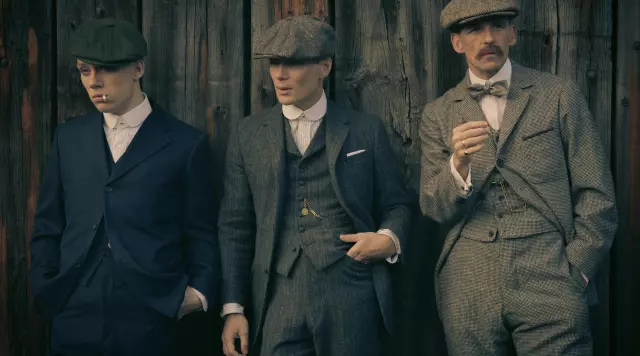 In the show, Thomas Shelby is often seen wearing tweed suits that reflect his love for traditional British tailoring and his appreciation for quality fabric. The tweed suits that he wears are a perfect representation of the 1920s style and exude a sense of sophistication and elegance. The suits are made from high-quality tweed fabric, which is known for its durability, versatility, and warmth. The fabric is made from wool, which is naturally resistant to water and wind, making it an ideal choice for the English weather.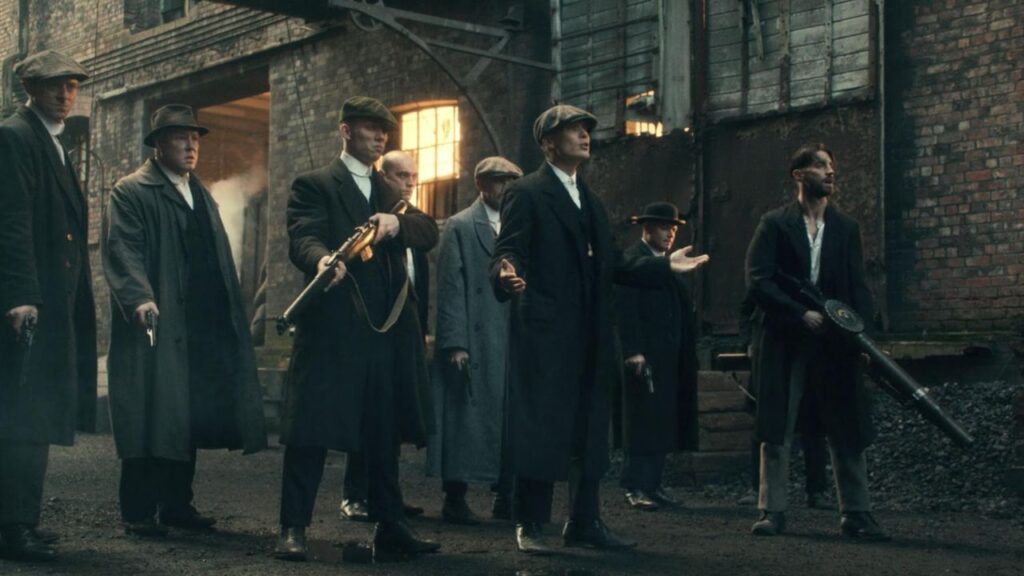 The tweed suits worn by Thomas Shelby in the show are typically dark in color, with rich shades of brown, green, and blue being the most common. The suits are cut in a classic style, with a single-breasted jacket and straight-leg trousers. The jackets feature notch lapels, a traditional button configuration, and a single vent at the back. The trousers are finished with a turn-up at the hem, giving them a casual yet sophisticated look.
Vintage Style Tweed Suit
Thomas Shelby's tweed suits are an integral part of his character, reflecting his love for traditional British tailoring and his sense of style. The suits serve as a symbol of his power and influence and are a testament to the timeless appeal of tweed as a fabric. They are a perfect example of how tweed suits can be worn in a modern, stylish way, and demonstrate the versatility of the fabric in contemporary fashion.
Green Tweed Suits: A Statement Piece for the Fashion-Forward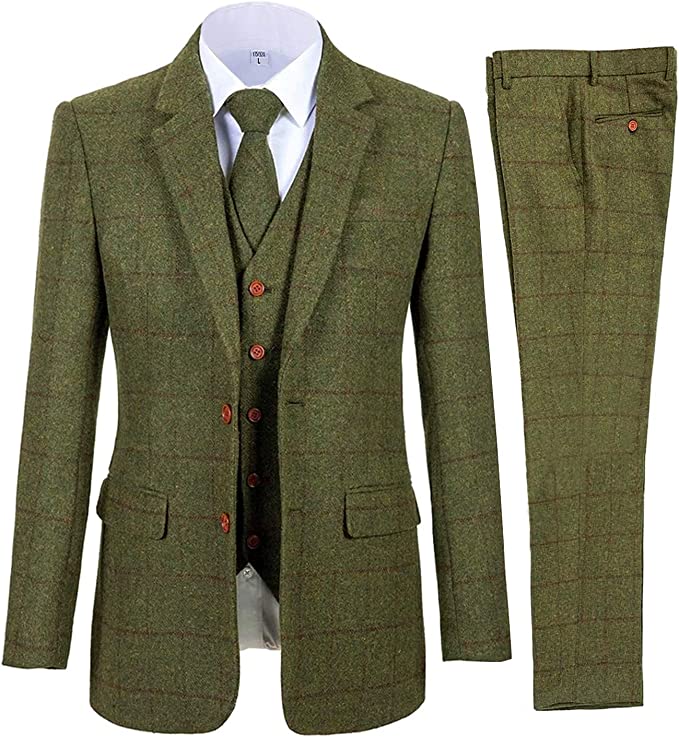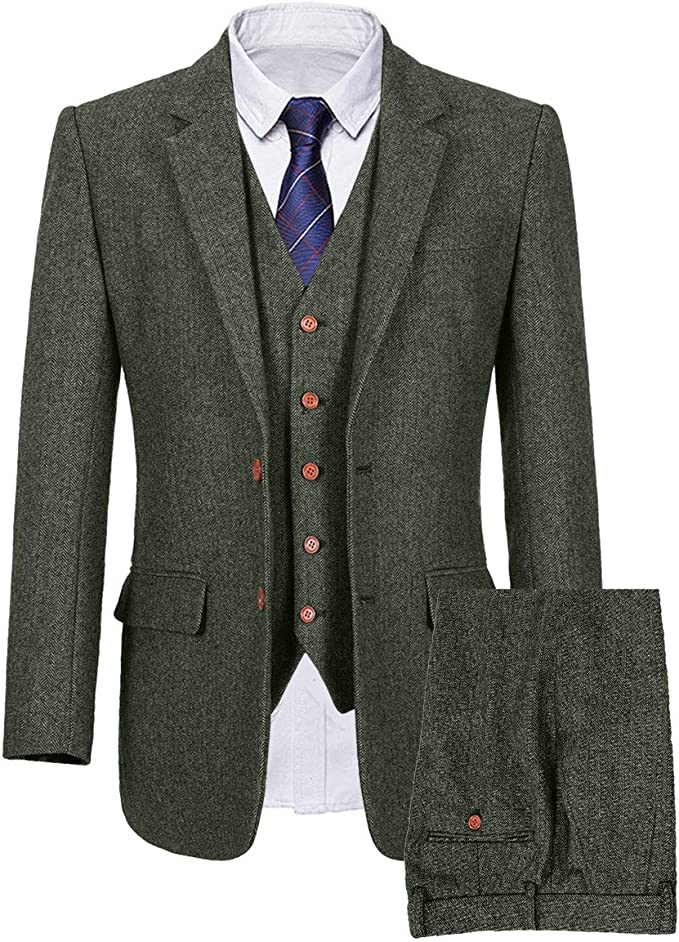 Green tweed suits are a bold fashion statement that can add a touch of sophistication to any wardrobe. This rich and versatile color can be paired with a wide range of other colors, making it a great choice for those who want to stand out from the crowd. The green color is particularly well-suited to tweed, as it brings out the natural beauty of the wool fibers and creates a warm and inviting look.
Green tweed suits are a great choice for both formal and casual occasions. They can be worn to the office or to a night out on the town, and can be dressed up or down depending on the occasion. The green color is a great alternative to traditional black or grey suits, and can add a touch of personality and individuality to any outfit.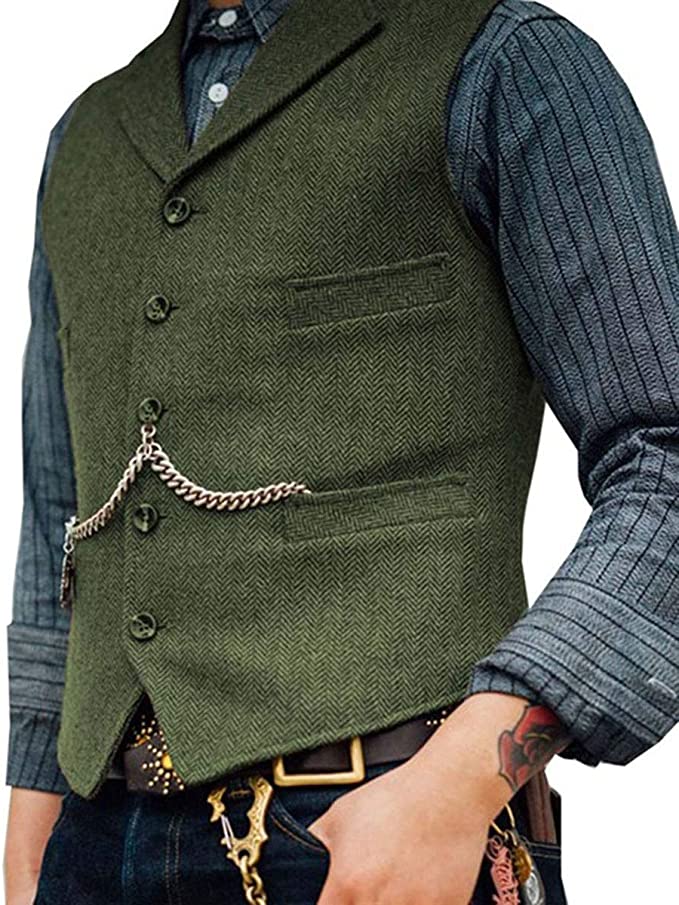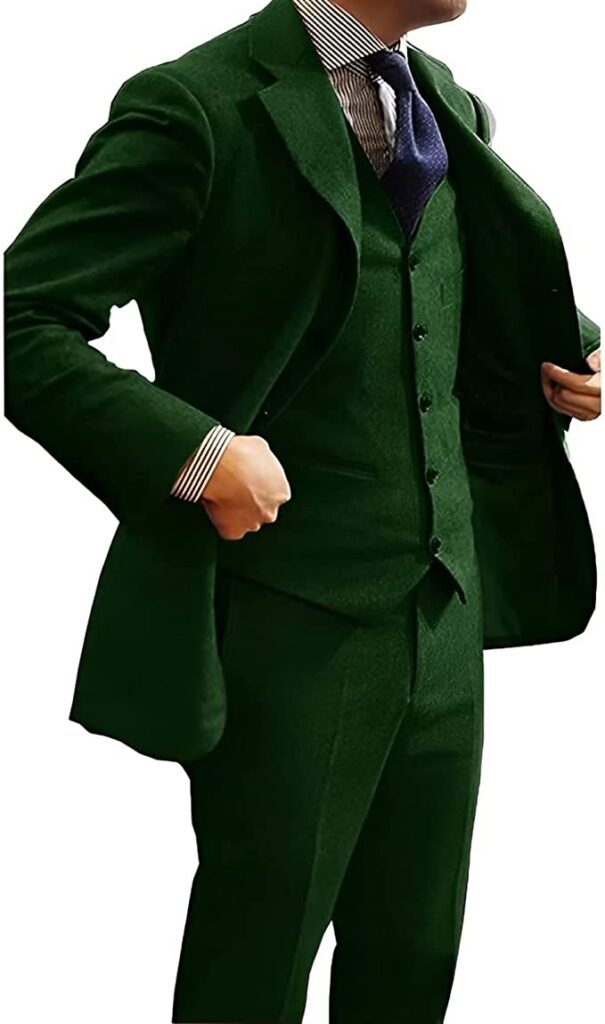 When it comes to styling a green tweed suit, there are many options to choose from. A white dress shirt and black dress shoes are a classic combination that will never go out of style. However, if you're looking to make a bold statement, consider pairing your green tweed suit with a colorful shirt or tie. You can also mix and match different shades of green to create a monochromatic look that is both sophisticated and stylish.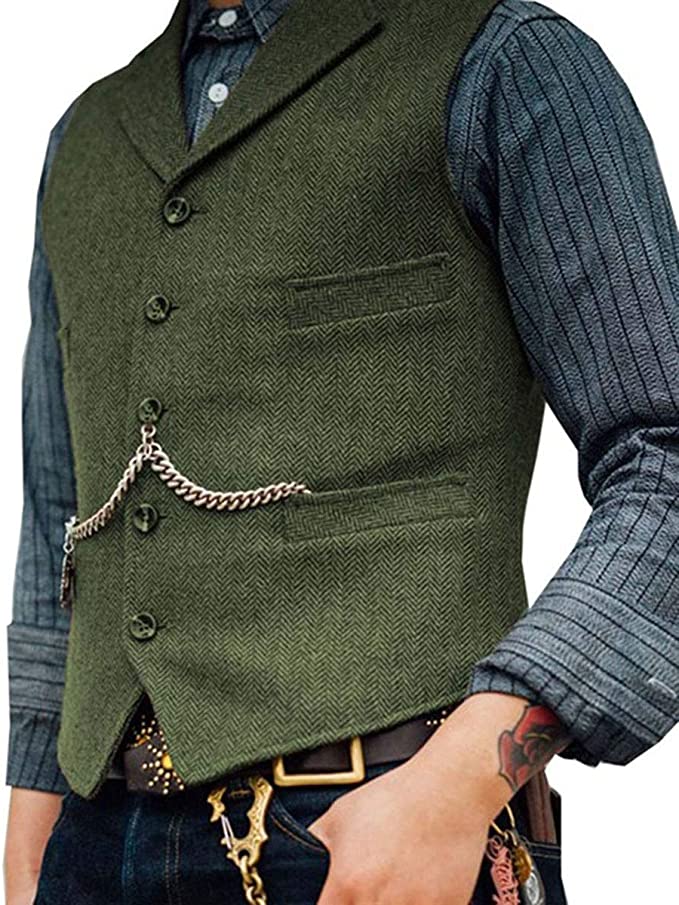 Donegal Tweed Suits: A Timeless Classic with a Modern Twist
Donegal tweed suits are a unique blend of traditional tweed fabrics with a modern twist. The fabric originates from County Donegal in Ireland and is known for its rough and rugged texture. The fabric is made using hand-spun wool and features distinctive flecks of different colors, which are blended together to create a unique, textured look. This style of tweed is perfect for those who are looking to add a touch of classic sophistication to their wardrobe.
One of the standout features of Donegal tweed suits is the distinct patterning. The flecks of color in the fabric create an eye-catching texture that is both subtle and bold. Whether dressed up for a formal event or dressed down for a casual day out, Donegal tweed suits are the epitome of timeless style. The suits are also incredibly durable and can withstand the rigors of daily wear.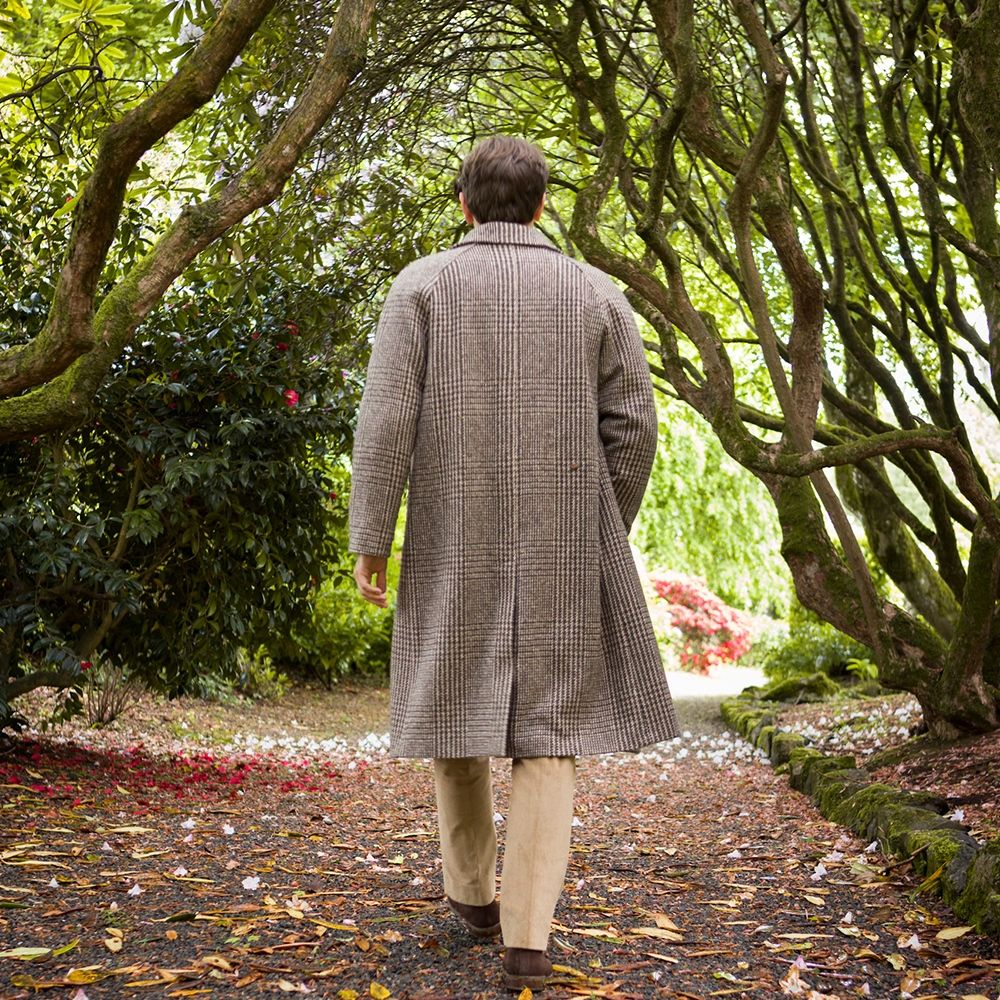 In recent years, Donegal tweed suits have undergone a resurgence in popularity. The suits are being reinvented in modern, slim-fit styles that appeal to the contemporary man. Many designers are now incorporating Donegal tweed into their collections, offering a range of styles and colors to choose from.
If you are looking to add a touch of classic style to your wardrobe, a Donegal tweed suit is the perfect choice. With its unique texture, bold patterning, and timeless appeal, it is a versatile piece that will never go out of style.
Tweed Suits for Women: A Timeless and Feminine Look
Tweed suits are modern but also have been a staple of women's fashion for generations. The fabric's versatility and durability make it the perfect choice for women who want to make a statement while also staying comfortable and stylish.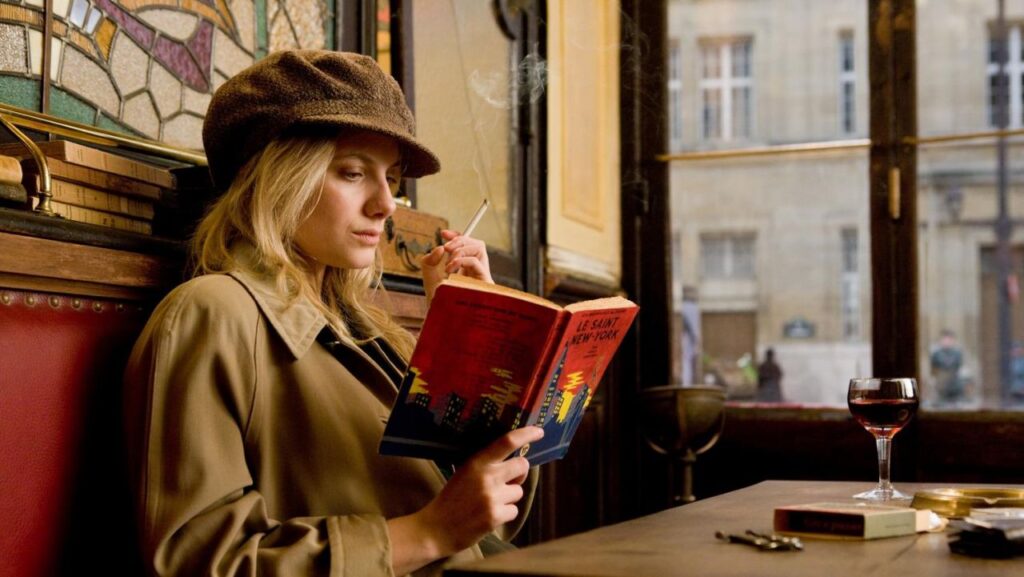 In the past, tweed suits were seen as more masculine and were typically worn by men. However, over the years, women have embraced tweed as a versatile fabric that can be adapted to suit their unique styles. Today, modern tweed suits for women come in a wide range of styles, colors, and patterns, offering something for everyone.
One of the most popular styles of tweed suits for women is the traditional blazer and skirt combination. This timeless look is perfect for both formal and casual events and can be dressed up or down depending on the occasion. Pairing a tweed blazer with a simple shirt and skirt is a classic, feminine look that is sure to turn heads.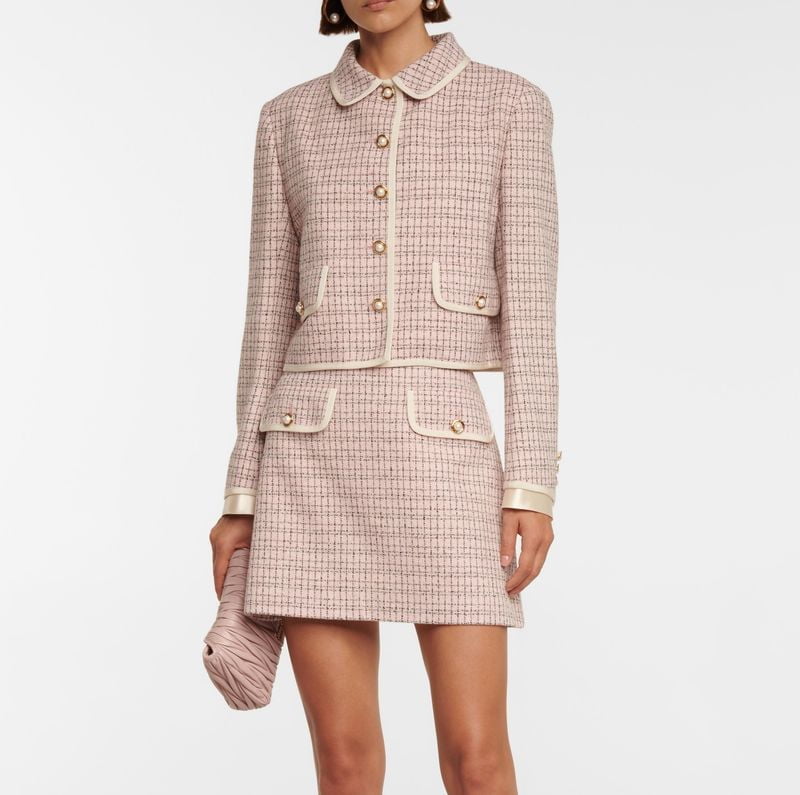 Another popular style of tweed suits for women is the jacket and pants combination. This look is perfect for women who prefer a more relaxed, casual style. The jacket and pants can be worn together for a complete look, or they can be mixed and matched with other pieces in your wardrobe.
Whether you are looking for a classic blazer and skirt combination or a more modern jacket and pants look, tweed suits for women offer a timeless and feminine option. The fabric's durability and versatility make it the perfect choice for women who want to stay stylish and comfortable no matter the occasion.
Advantages of Wearing a Tweed Suit
There are several advantages to wearing a tweed suit. Firstly, tweed is made of woolen fabric, making it warm and durable and ideal for colder weather. Secondly, the unique texture and pattern of tweed (usually woven with a plain weave) make it stand out from other types of suits, giving it a distinctive, classic look. Tweed clothes are versatile and can be dressed up or down, making it suitable for a wide range of occasions.
Care and Maintenance of Tweed Suites
Taking care of your tweed suit is crucial to maintain its longevity and quality. Here are a few tips to keep your tweed suit looking its best:
Dry Cleaning – It is recommended to dry clean your tweed suit every 6-8 wears or at least once a season. This will help to remove any dirt and oils that may have accumulated on the fabric.
Steaming and Brushing – Regular steaming and brushing is important to remove wrinkles and maintain the texture of the fabric. Use a steamer or hang your tweed suit in a bathroom while you take a hot shower to let the steam penetrate the fibers. Brushing helps to restore the nap of the fabric and keep it looking fluffy.
Spot Cleaning – If your tweed suit gets stained, try to remove it as soon as possible. Use a damp cloth and mild detergent to gently scrub the stain. Do not rub the fabric too hard, as this may cause damage.
Storage – When you are not wearing your tweed suit, store it in a cool, dry place. Avoid storing it in direct sunlight or a damp environment, as this can cause fading and damage to the fabric.
Repair – If your tweed suit gets damaged, it is best to get it repaired as soon as possible. This will help to prevent further damage and extend the life of your suit.
By following these simple care and maintenance tips, you can keep your tweed suit looking its best for years to come. Whether you are wearing it for a special occasion or just for a day at the office, a well-cared-for tweed suit is a timeless piece that is sure to make a lasting impression.
Conclusion
Hopefully all questions about tweed suits are answered here. If not all, then enough to dare to buy a tweed suit and make your wardrobe much more interesting.
In conclusion, the timeless appeal of tweed suits combined with their practicality makes them a versatile and enduring garment for modern fashion. From their origins in the 1900s to their iconic appearances in movies like James Bond, The Gentlemen, and the popular Peaky Blinders series, tweed suits remain a classic choice. Today, after more than a century, tweed suits continue to captivate with their sophisticated style and enduring charm, making it a worthwhile investment for any wardrobe.