Dress Up Like Baby from Dirty Dancing
If you are looking for a good Baby costume for Halloween or a big cosplay event, here's the winning formula for creating the most exciting outfit of the party! Let's see how to dress up as Baby from Dirty Dancing.
Costume Guide For COSPLAY & HALLOWEEN
Baby from Dirty Dancing Costume Guide
Shopping List for Baby from Dirty Dancing Costume & Outfit
"Nobody puts Baby in the corner."
Especially not when you follow our Baby costume guide below to recreate one of her famous looks from the 1987 movie that needs no introduction. But just in case Dirty Dancing hasn't been on your radar, it invites us into a world of romance, lust and dance moves to make you blush.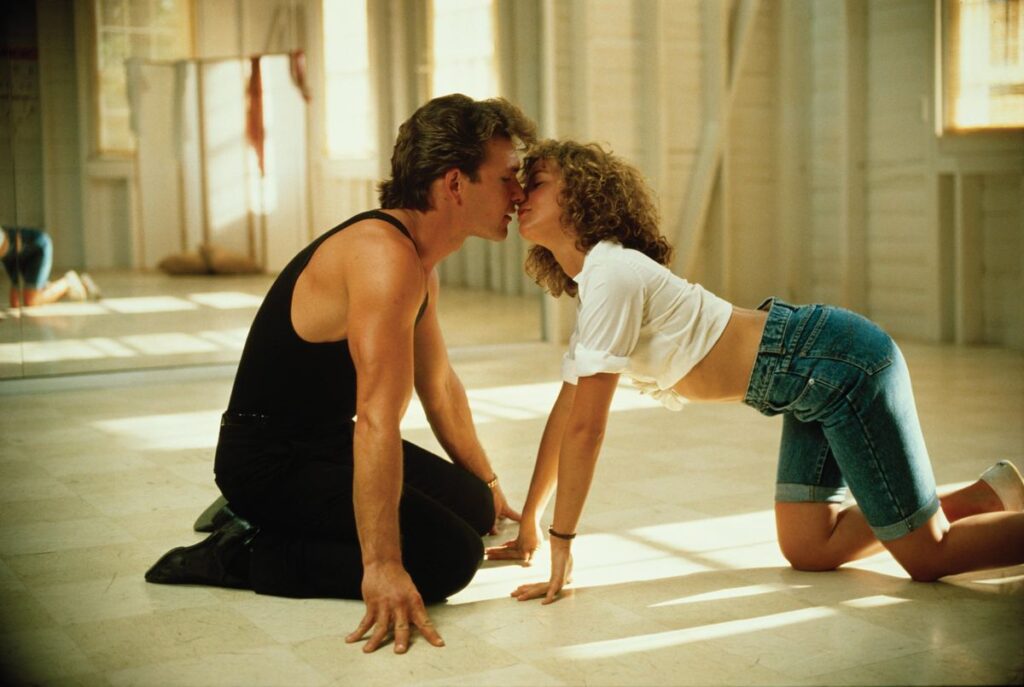 Who is Frances "Baby" Houseman
Dirty Dancing, the romantic dance movie, was written by Eleanor Bergstein inspired by the summers her family would spend at luxury holiday resorts. The 1987 movie tells the story of the Houseman family's holiday at the popular Kellerman resort, where their youngest daughter Baby, falls in love with the resort's troubled dance instructor. 
Frances "Baby" Houseman, played by a young Jennifer Grey, is the movie's 17 year old protagonist. From a wealthy family, she is holidaying for the summer at the Luxury Kellerman resort with her parents and older sister, when she meets and falls in love with the handsome dance instructor Johnny Castle. While teaching Baby to dance as his new partner to finish out the season, the attraction becomes mutual. 
Getting The Baby's Look
To commemorate the 35th anniversary of the film, costume designer Hilary Rosenfeld discussed with The A.V Club, here, how she had to try and represent a bygone era on a tight budget while still finding just enough of a modern take to give the movie its wow factor.   
So to start your Baby costume you will need a pair of light blue denim shorts. Go for a pair that are tight fitting to your leg, finishing with a small turned up hem a few inches above the knee. Add in a white cotton button-up shirt, with the sleeves rolled up to the elbow and the front tied into a crop top.
Go for a pair of white canvas sneakers, perfect for learning to dance in and accessorize your Baby costume with a delicate watch on your wrist.
Hair and Make-up 
Even as the character of Baby evolves and grows throughout the movie, she keeps her hair and make-up styling simple. So to easily recreate the look for her hair, all you need is to purchase a dark blonde wig. You are looking for one that is shoulder length and has a full all over curl similar to a loose perm.
As with her hair, the make-up styling is very uncomplicated and easy to replicate. Go for a young and fresh faced appearance with your usual foundations and powders. Use some light eyeshadows on the eye, instead focusing on using black eyeliner to outline the eye above and below and some volumising mascara on your lashes. A little bit of pale pink blush and a soft pink gloss or lipstick will finish the look.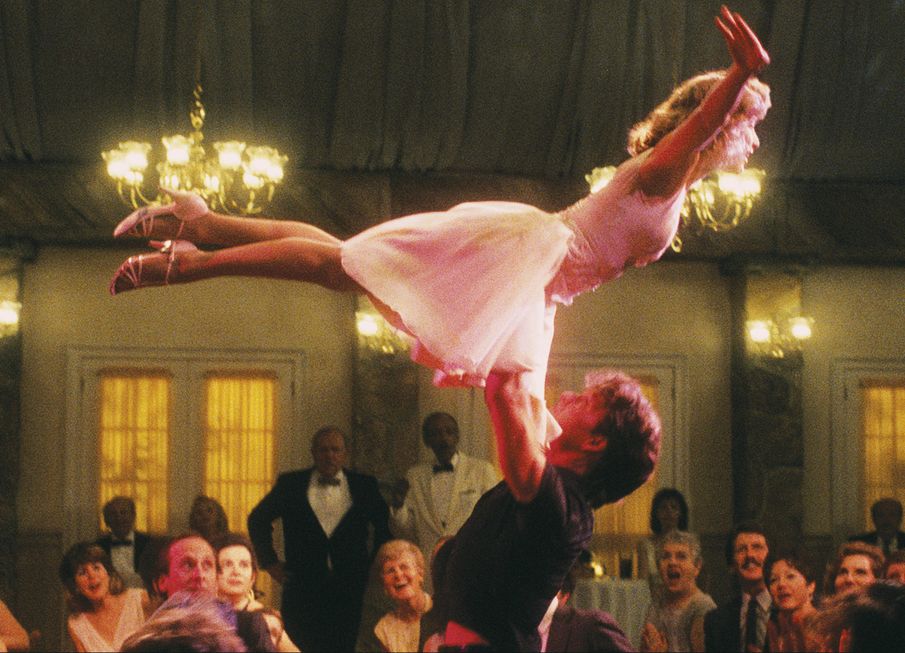 Although Dirty Dancing is known for the famous ending and Baby's swoon worthy dress, it is the scenes when she is learning to dance with Johnny that show her evolving from a girl into a woman, with an opinion and voice of her own. So to complete your Baby costume add an air of confidence, and a big smile to make sure you are having the time of your life. 
Monthly Newsletter
Subscribe and get your Halloween costume ideas from us each year.