Dress Up Like Max Mayfield from Stranger Things
If you are looking for a good Max Mayfield costume for Halloween or a big cosplay event, here's the winning formula for creating the most exciting outfit of the party! Let's see how to dress up as Max Mayfield from Stranger Things.
Outfit Guide For COSPLAY & HALLOWEEN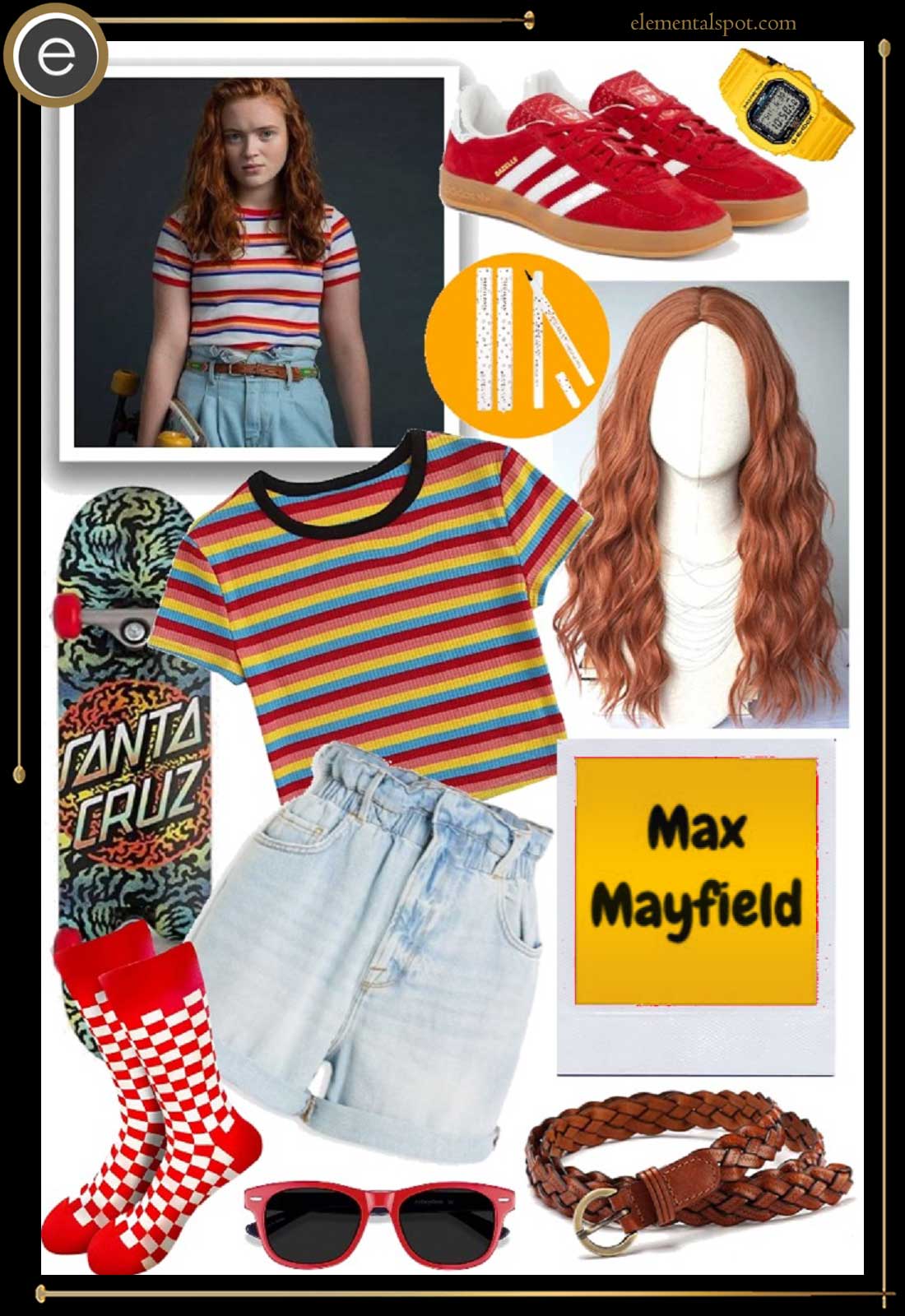 Max Mayfield from Stranger Things Outfit Guide
Shopping List for Max Mayfield from Stranger Things Costume & Outfit
No Halloween or cosplay event is complete nowadays without at least one character from the 2016 Netflix smash hit, Stranger Things. Since it first aired, the science fiction horror has given us some great costume opportunities and in season three designer Amy Parris really pushed the fashion boundaries. Our leading ladies really embraced the full 80's experience, which means a lot of fun can be had creating your own replica Max Mayfield costume.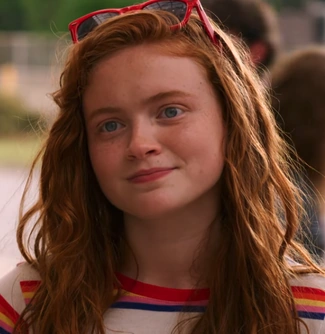 When we rejoin the Hawkins residents in season three we are now getting into the mid-eighties, and the new Starcourt Mall that has opened in town has become the new place to be for our teenage cast. Max and Eleven, after a rocky start, are now firm friends, spending carefree days at the shopping mall to escape all the men in their lives. But things are about to take a drastic turn when Max's stepbrother Billy shows signs of possession, and a secret is revealed below the Starcourt Mall. 
How to get Max Mayfields Look
Max might be the tomboy of the group, much happier out on her skateboard than painting her nails, but with her new girlfriend Eleven to go shopping with she really upped her fashion game in season three. Start your Max costume with a multicolored, striped short sleeved round neck t-shirt, tucked into a pair of stonewash denim shorts with a brown braided belt around the waist.   
Pair your shorts and t-shirt with some ankle socks in a red and white checked pattern and get yourself some red suede sneakers to really bring your costume together. Accessorize your Max look with the addition of a bright yellow watch, something similar to a Casio, that was a very popular brand during the 80s. Looking for a large face and a resin strap, that will give you the extra endurance that would be needed when saving the world.
Keep your styling for Max very simple, starting with her long red hair. Get yourself a wig to help get the right color and go for one that falls just below your shoulders and has a natural wave through it, wearing it with a slight side parting. Do a fresh faced make-up look for your costume, almost like you are wearing none at all, and finish off by adding some light brown freckles across the tops of your cheeks and nose with a freckle pen. 
Now that you have almost completed your Max Mayfield costume it is time for the final accessories. A pair of red plastic framed sunglasses and her trademark skateboard should be all you will need to make sure everyone knows who you dressed-up as this year. But to really make the most of your Max costume you could always get your closest girlfriend to dress up as Eleven in her romper, and make the perfect couples costume. 
Missing an Outfit Inspo? Submit your idea and we'll make it happen!
Monthly Newsletter
Subscribe and get your Halloween costume ideas from us each year.