Dress Up Like Mavis Dracula from Hotel Translyvania
If you are looking for a good Mavis Dracula costume for Halloween or a big cosplay event, here's the winning formula for creating the most exciting outfit of the party! Let's see how to dress up as Mavis Dracula from Hotel Translyvania.
Outfit Guide For COSPLAY & HALLOWEEN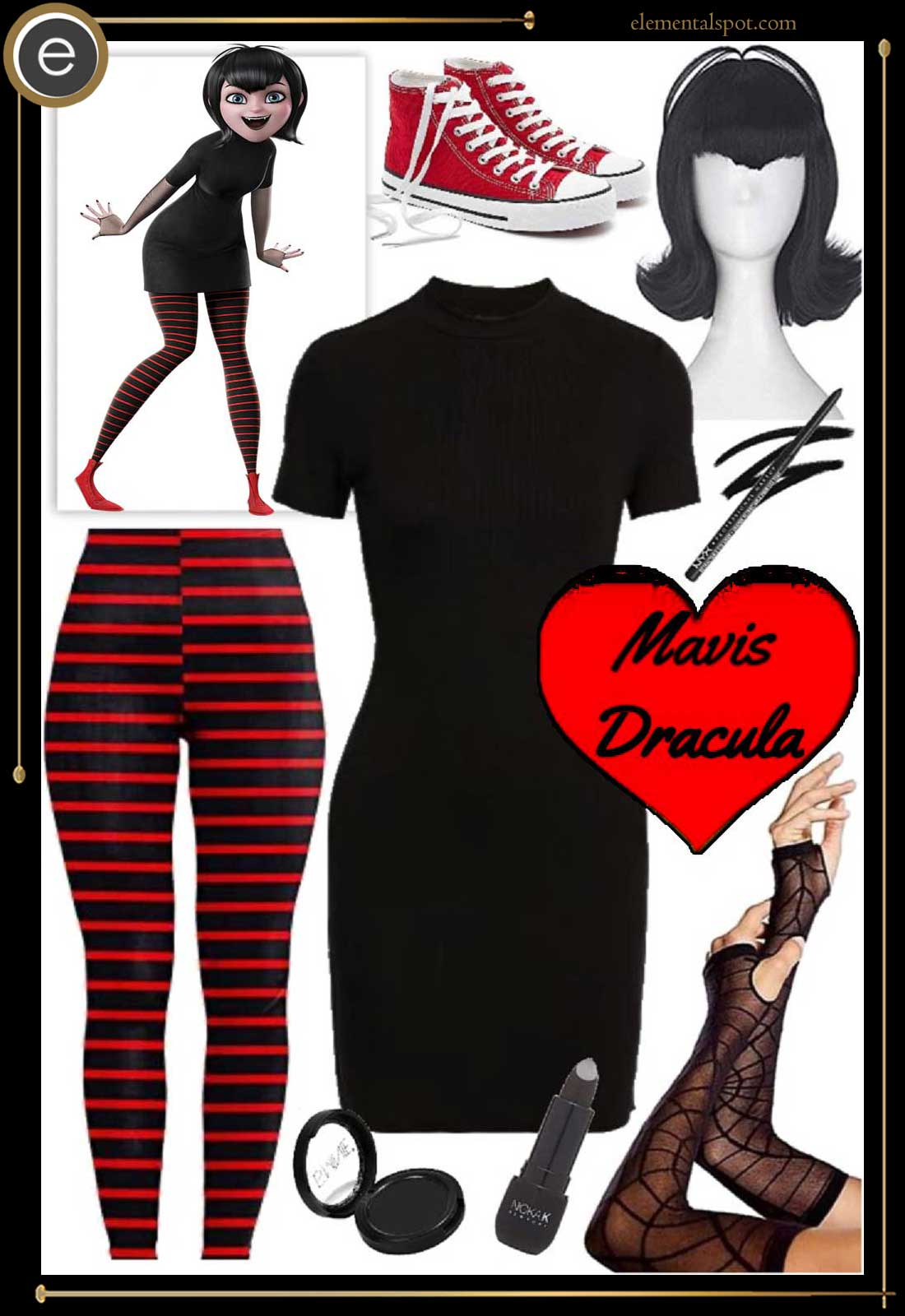 Mavis Dracula from Hotel Translyvania Outfit Guide
Shopping List for Mavis Dracula from Hotel Translyvania Costume & Outfit
It isn't really Halloween without someone dressed up as a vampire, let alone the most famous one of all time, Count Dracula. But now thanks to his daughter Mavis from Hotel Transylvania (2012) there's a way to make it a more feminine and sassy look. The Mavis Dracula Costume is more likely to have little kids shouting excitedly at you as they recognise the distinct look of the 118 year old protagonist of the first movie, making the costume a perfect conversation starter at any dress up party.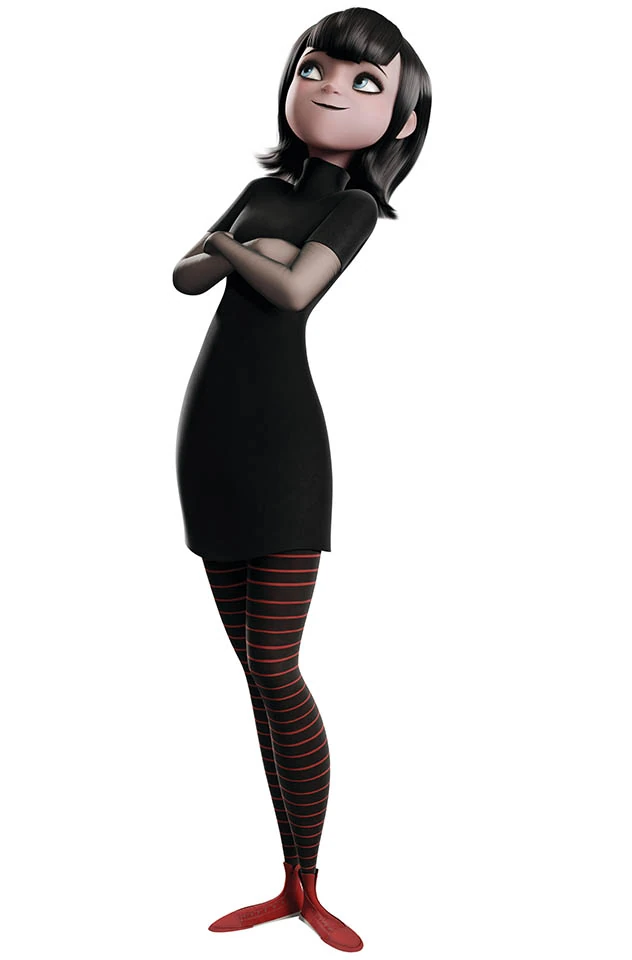 The Mavis character Created by Rebecca Sugar which is also known for Steven Universe (here you can find how to Dress Up Like Rose Quartz from Steven Universe)
Mavis Dracula's Signature Look
When we first meet the headstrong and curious daughter of Count Dracula in the theatrical directorial debut for Genndy Tartakovsky, she is turning 118 years old and is desperate to declare her independence, and escape the overbearing parenting of her father. Like most teenagers Mavis Dracula desires comfort from her clothes. Her signature look throughout the movie consists of a short sleeved mini turtleneck dress in black, paired with a pair of stand out red converse.
Perfecting Mavis' Hairstyle and Accessories
To really make sure that people know you have come dressed as fun loving vampire Mavis, you will need to add a pair of red and black striped tights or leggings and invest in a pair of fingerless sheer elbow length gloves. But nothing will connect the dots more than perfecting Mavis' black flicked bob haircut. If you are lucky enough to have short black chin length hair, try creating the flick with curling tongs or straighteners. If not, try a wig to give you that polished Mavis look.
The Versatility of the Mavis Dracula Costume
The Mavis Dracula costume is perfect for people looking for an outfit that could be used well after dress up season and could fit into your everyday wardrobe. Any black turtleneck dress would be perfect, from stretchy jerseys to woolen knits, and should be relatively easy to find in the shops. Being Mavis doesn't require any ripping or dirtying up of the clothes, so you can afford to invest a little bit more money in the outfit knowing it could be used again.
Instead, all you need to finish the look is some black nail polish, a smokey black eye and a swoosh of black lipstick.
The Mavis Dracula costume is perfect if you want something fun and impactful but maybe aren't ready to fully emerge yourself in the world of cosplay, make-up or complicated expensive costume design. Try out the Mavis Costume on a budget and maybe you'll catch someone's eye and have your own 'zing' just like Mavis and Johnny.
For those who love dark and gothic characters, I recommend dressing up as Lydia Deetz from Beetlejuice, or Coraline Jones from Coraline.
Missing an Outfit Inspo? Submit your idea and we'll make it happen!
Monthly Newsletter
Subscribe and get your Halloween costume ideas from us each year.