Dress Up Like Coraline from Coraline
If you are looking for a good Coraline costume for Halloween or a big cosplay event, here's the winning formula for creating the most exciting outfit of the party! Let's see how to dress up as Coraline from Coraline.
Outfit Guide For COSPLAY & HALLOWEEN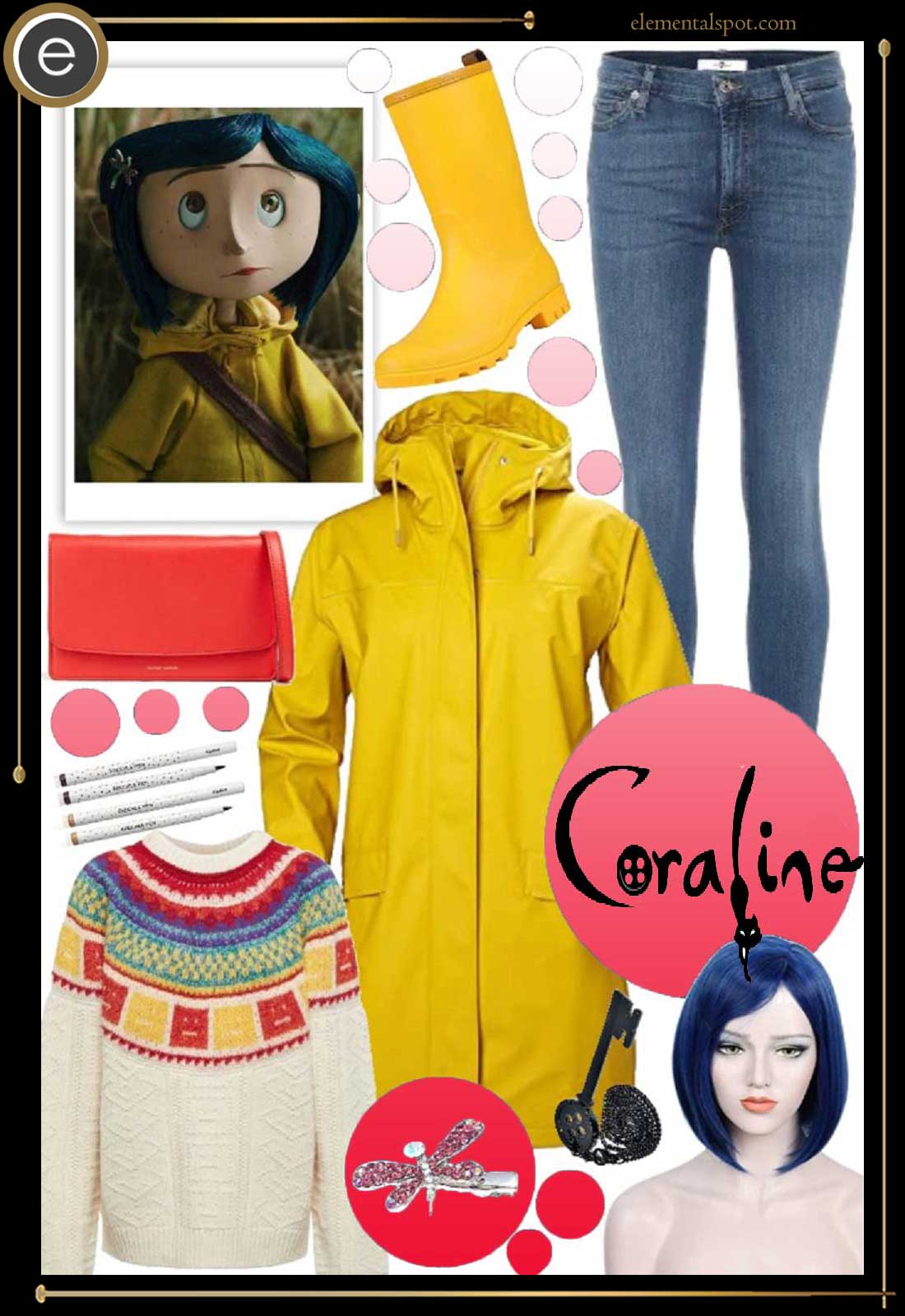 Coraline from Coraline Outfit Guide
Shopping List for Coraline from Coraline Costume & Outfit
Based off of the Neil Gaiman novella, the 2009 stop-motion animated fantasy horror Coraline, might be best described as one of the creepiest children's movies ever made. Even with a whole range of nightmarish characters that you could bring to life, why not instead choose the movie protagonist for your next Halloween or cos-play event and style yourself in a Coraline costume?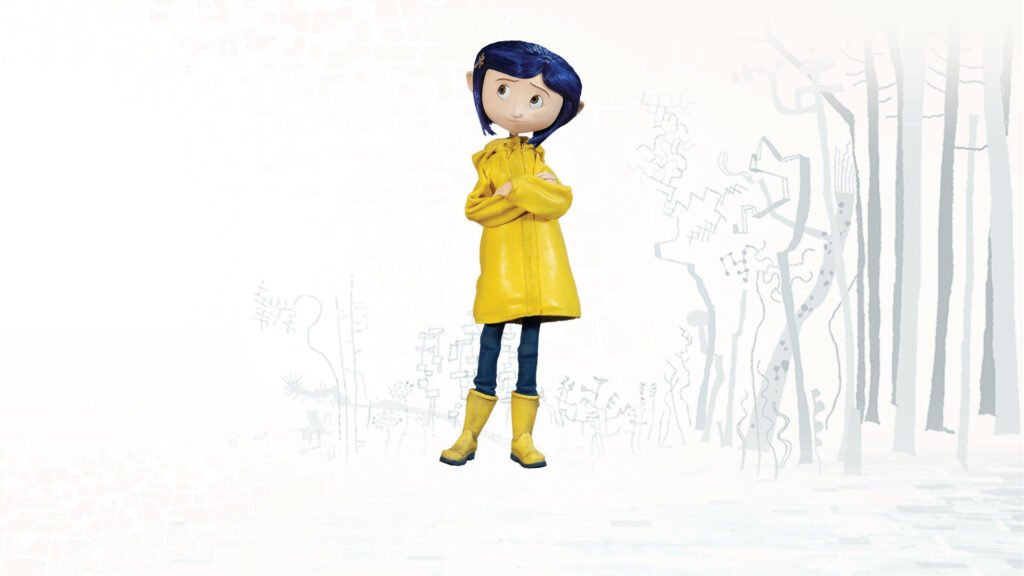 The 2009 movie, named after our main character, sees young Coraline struggling to adjust to life at her new home in the Pink Palace apartments, with her workaholic parents who have little time for her. Our bored, adventurous protagonist is guided to a hidden portal that takes her into a parallel world, where at first glance everyone is kind and caring including her 'other' parents. But like all good horror stories there is a twist in the tale, and soon Coraline realizes not everything is as it seems.
Getting The Coraline Look
Start off your Coraline costume with a pair of blue skinny jeans and a knitted wool sweater. The characters wear a number of knitted garments throughout the movie, including Coraline's dark blue and silver star sweater, and crew member Althea Crome was hired specially to knit these miniature pieces of clothing for the puppets. Often using knitting needles with a diameter as thin as a strand of human hair.
No Coraline costume would be complete without her yellow hooded raincoat and matching pair of bright yellow rain boots. Make sure to tuck your skinny leg jeans into the boots and wear a red messenger bag across your body to complete the main part of the costume.
Get Coraline's Hair and Make-up
As Coraline is only a child you will want to use make-up to create an innocent and fresh faced appearance. Start with a simple foundation to even out your skin tone, and then spend some time contouring your face so that you have a bit of definition around your nose, cheeks and jawline. Follow an online tutorial like the one below if you don't know how to do contouring and need some help. Add some highlights around your eyes to widen them and a little bit of brown on your lips to create a subtle contrast. Most importantly remember to sprinkle the tops of your cheeks and nose with some light brown freckles from a freckle pen.
Buy yourself a blue chin length wig and keep the styling simple by leaving the hair as it is and just adding a hairclip. A sparkly butterfly clip on the right side to pull her bangs from her face is exactly how Coraline wears her hair, so do the same to recreate the look for your costume.
Lastly, don't forget you will need a black button key to wear around your neck. They are available online so it won't be hard to get one that looks authentic to finish off your Coraline costume. Remember to keep a tight hold on your key as it's your means of escape, and watch out for the 'Other' Mother who wants the key for herself so she can continue hunting for more victims.

Missing an Outfit Inspo? Submit your idea and we'll make it happen!
Monthly Newsletter
Subscribe and get your Halloween costume ideas from us each year.