Dress Up Like Rose Quartz from Steven Universe
If you are looking for a good Rose Quartz costume for Halloween or a big cosplay event, here's the winning formula for creating the most exciting outfit of the party! Let's see how to dress up as Rose Quartz from Steven Universe.
Costume Guide For COSPLAY & HALLOWEEN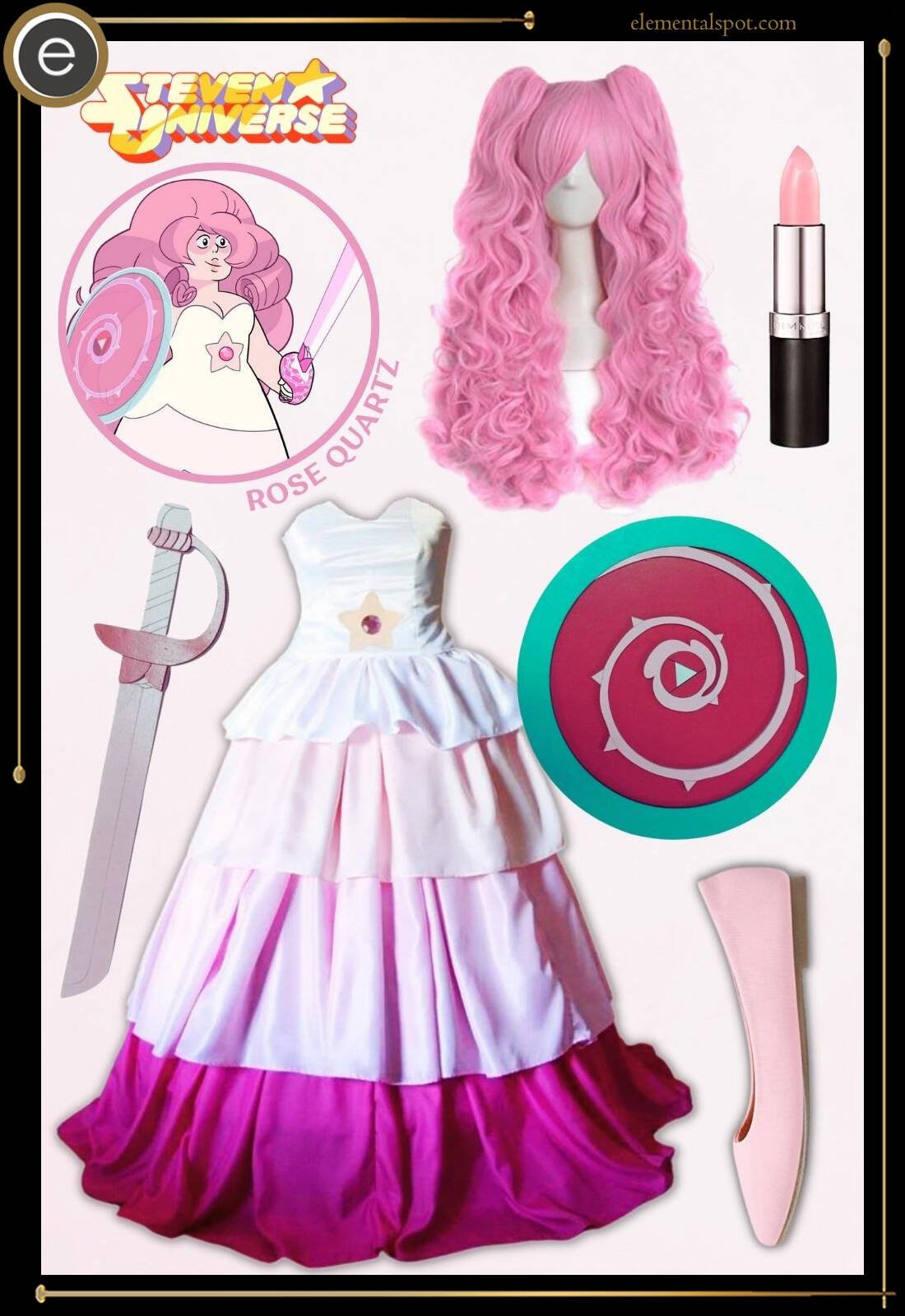 Rose Quartz from Steven Universe Costume Guide
Shopping List for Rose Quartz from Steven Universe Costume & Outfit
Unleash your inner Crystal Gem!
Get ready to embody the enchanting Rose Quartz from Steven Universe with our comprehensive Rose Quartz Steven Universe Costume tutorial. Step into the magical world of Crystal Gems and bring this beloved character to life in your own cosplay adventure.
The origins of Rose Quartz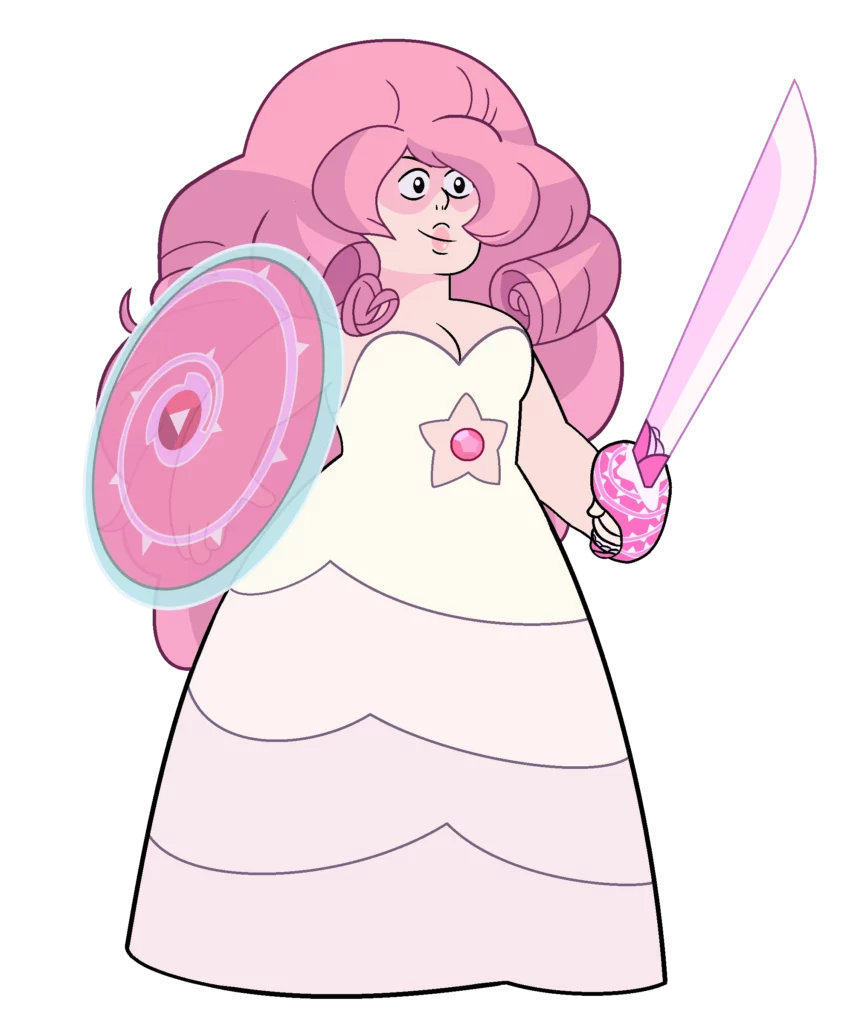 Discover the captivating backstory of Rose Quartz, the founder of the Crystal Gems and a gem infatuated with Earth. Follow her journey as she leads a successful rebellion against the Homeworld gems and saves the planet. Learn about her unique connection with Greg Universe and the birth of her son, Steven, who inherits her gemstone.
Embodying Rose Quartz
Dive into the intricate details of Rose Quartz's iconic attire. From her layered gown to her luscious, curly pink hair, every element of her look is distinctive. Explore the delicate white corset adorned with a pink gem framed by a golden star. Marvel at the four layers of the gown, ranging from peach to light pink and finally, a deep magenta. While it may limit mobility, it is undoubtedly a show-stopping costume.
In addition to the outfit, discover the minimal accessories that complete Rose Quartz's appearance. Don her signature waist-length, curly pink wig and slip on light pink flats. Enhance your lips with a touch of light pink lipstick. And, of course, don't forget to wield her iconic pink sword and shield, often utilized by Connie and Steven in the show.
Embrace the Gem's Brilliance
You're now fully prepared to shine as Rose Quartz! The visionary mind behind Steven Universe, Rebecca Sugar, created this delightful design. Step into the limelight and showcase the true beauty of a Crystal Gem with your impeccable Rose Quartz costume!
Created by Rebecca Sugar which is also known for Hotel Transylvania (here you can find how to Dress Up Like Mavis Dracula from Hotel Translyvania
Missing an Outfit Inspo? Submit your idea and we'll make it happen!
Monthly Newsletter
Subscribe and get your Halloween costume ideas from us each year.