Dress Up Like Chief Jim Hopper from Stranger Things
If you are looking for a good Chief Jim Hopper costume for Halloween or a big cosplay event, here's the winning formula for creating the most exciting outfit of the party! Let's see how to dress up as Chief Jim Hopper from Stranger Things.
Outfit Guide For COSPLAY & HALLOWEEN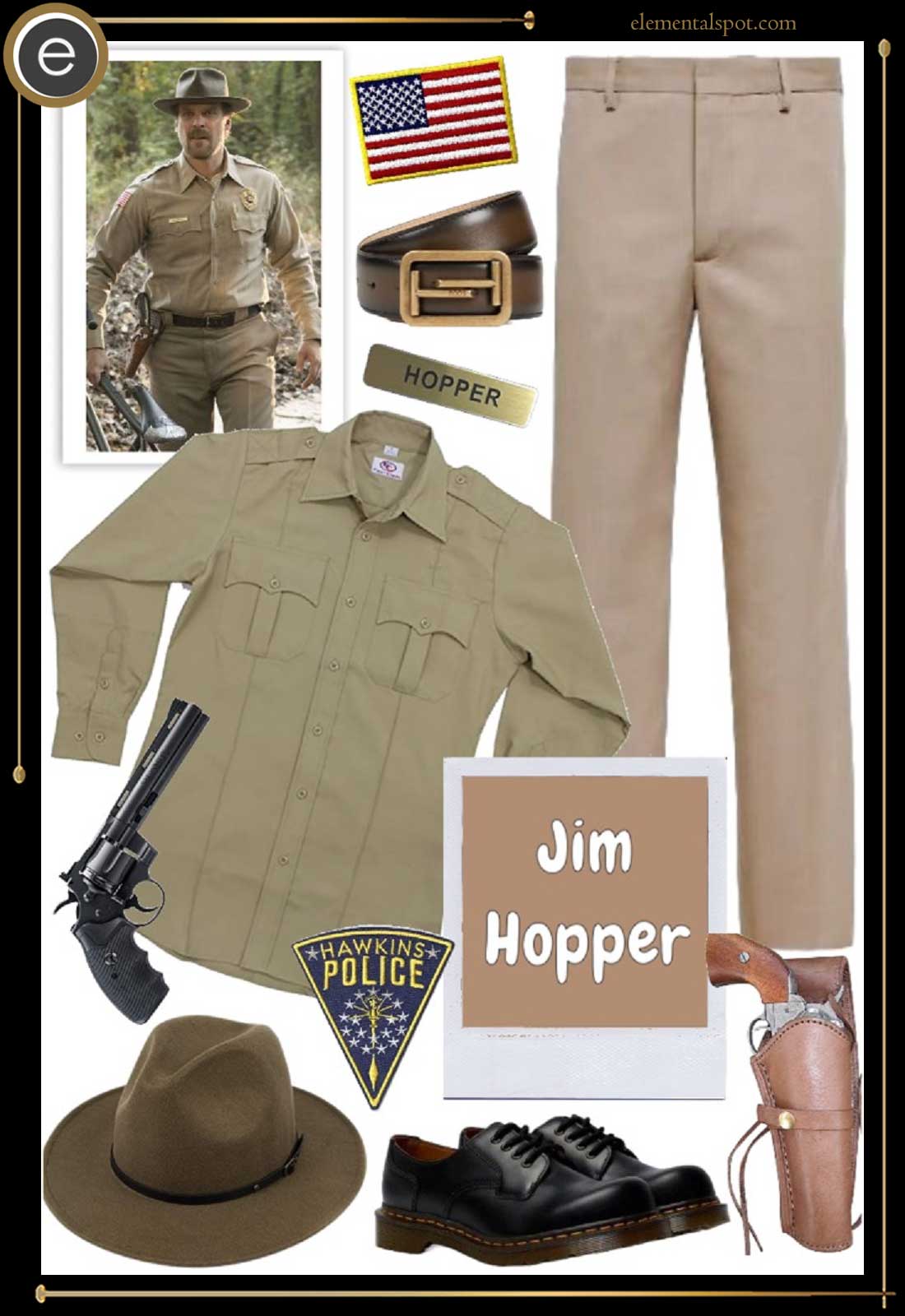 Chief Jim Hopper from Stranger Things Outfit Guide
Shopping List for Chief Jim Hopper from Stranger Things Costume & Outfit
Netflix streaming smash hit Stranger Things was made for Halloween dress up and cos-play costumes. Since bursting onto our screens in 2016, there has been no shortage of great characters. We have costume designer Amy Parris to thank for the great looks throughout the show, and for giving us the inspiration to create our own Chief Jim Hopper costume.
Laid Back to Hero: The Journey of Jim Hopper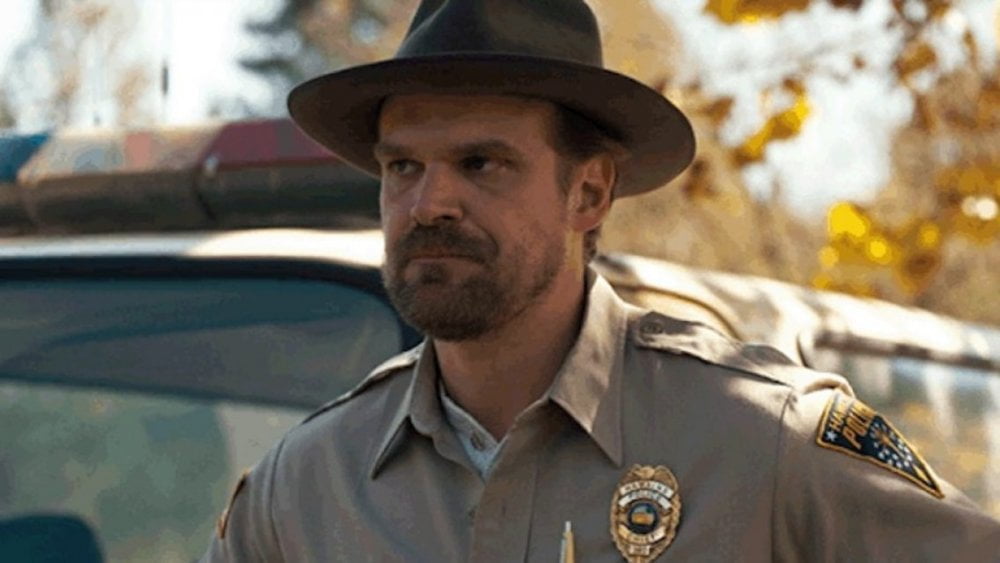 Laid back Hawkins Chief of Police Jim Hopper, has been on quite the journey through the seasons. Going from a chain smoking alcoholic, who didn't really care about his job, to the adoptive father of Eleven and hero of the moment ready to sacrifice himself to keep Hawkins safe.
The Jim Hopper Costume
To become Chief Hopper and take responsibility for Hawkins you will firstly need to buy a matching pair of khaki trousers and uniform style shirt. Add a brown leather belt to your trousers and a pair of black leather shoes to get the basic Jim Hopper costume.
Watch the Video Tutorial
Add Patches to Your Uniform Shirt
Make sure to get some patches to sew on to your uniform shirt so there can be no mistaking that you work for the Hawkins Police Department. Start with an embroidered American Flag patch that needs to be attached to your uniform shirt's right arm, just below the shoulder. If you aren't any good at sewing, then use a glue gun or some bondaweb to get the patches attached. The left arm needs a Hawkins Police patch, in the same place just below the shoulder like the flag on the other sleeve.
Add the Finishing Touches
Hopper wouldn't be seen out on official Chief of Police business without his hat so add a brown felt ranger style police hat to your Chief Hopper costume. Paired with a gold police department shield pinned to the left breast of your uniform shirt, and a Hopper name tag on the right. To add a final bit of authenticity, pop a gold pen in the left breast pocket just below your shield.
The Weapon of Choice
Even though much of the danger Chief Hopper faces in Hawkins can't be killed with a gun, it doesn't stop him from strapping one on every morning. Get yourself a brown leather gun holster and attach it to that brown leather belt you added to your uniform trousers. Pick whichever side is your dominant hand, as you wouldn't want to be fumbling with your gun when you need to buy yourself some time from a demodog. Pop a fake revolver in the holster and you're ready to protect the town.
Being the Protector of Hawkins
As one of the only adults to truly know what is going on in Hawkins, Hopper has the dual role of keeping the town's folk safe, and being there for the children, including his daughter Eleven (here is how to get her costume), who the role of evil defeating often falls to. So when you are walking about in your Chief Jim Hopper costume people will feel a lot safer, but keep your eyes open for any strange goings on, and hope you don't come across any demogorgons.
Missing an Outfit Inspo? Submit your idea and we'll make it happen!
Monthly Newsletter
Subscribe and get your Halloween costume ideas from us each year.