Raoul Diop's Lupin Outfits: The Introverted Son of a Gentleman Thief
He might be the son of the fashionable and charismatic lead of Netflix's Lupin, but Raoul Diop is no match for his father when it comes to his wardrobe of contemporary classic looks, or his perfectly executed heists. Just the way that Assane, the modern Gentleman thief wants it.
A typical teenager, with no interest in the latest fashion trends, Raoul's relaxed and casual styling is the perfect look for blending into the crowd. Surprisingly useful when your father is one of France's most wanted masters of disguise, and crime. But that doesn't mean that the Raoul Lupin outfits should be overlooked. With his flawless use of a subdued color palette and modern attire creating the dream wardrobe of any introvert, which we have thoroughly scrutinized below to show you exactly how to emulate this quiet teen.
The French Netflix smash hit is back for more thrilling mysteries and daring robberies, with far reaching consequences in Lupin: Part Three.
It is no wonder with endless daring heists, a charismatic lead, and props like the now famous Nemo face chair (which you can find out about here) that the wardrobe of the introverted Raoul Diop isn't the first thing you think of when someone mentions Lupin. But the quiet and bookish teenager, played by Etan Simon in his first major acting role, effortlessly blends casual comfort with just enough modern styling to have the Raoul Lupin outfits turning heads among his fellow teens.
Raoul's Denim Shearling Jacket from Part One of Lupin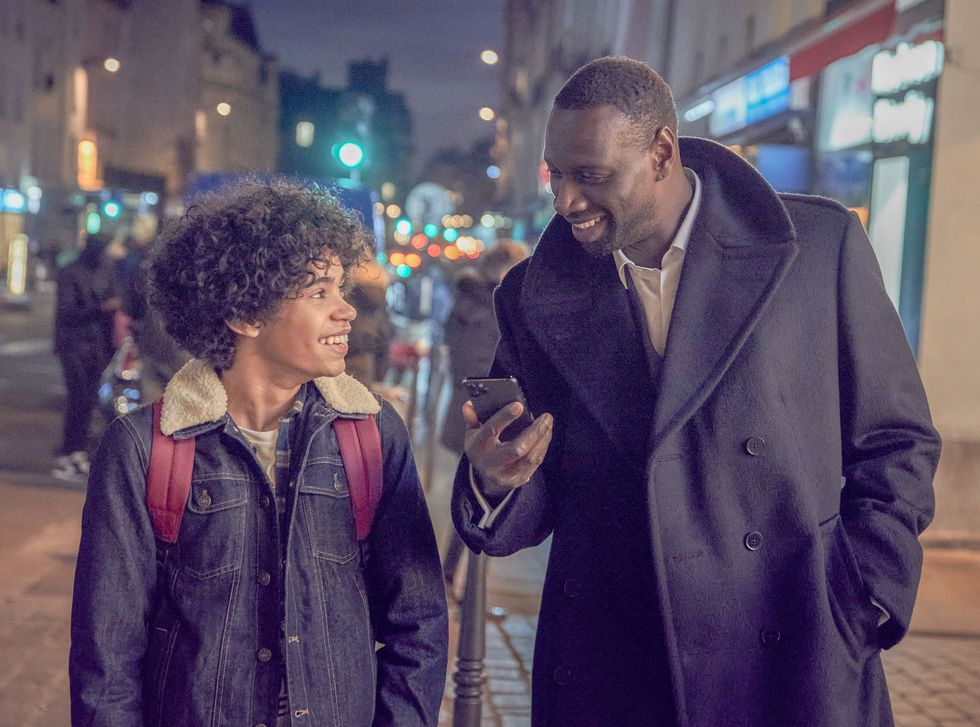 Assane's tailored coat might be seen as a symbol of his duality and transformation, as we have discussed here, but for innocent Raoul, the pilot episode was all about his sherpa lined denim jacket. You could speculate that the use of denim, by costume designer Olivier Bériot, was to represent the durability of the character. And the sherpa lining was wrapping him in cotton to protect him from his absent father. Or, maybe it could be just as simple as denim being chosen because universally it is seen as a major part of youth culture.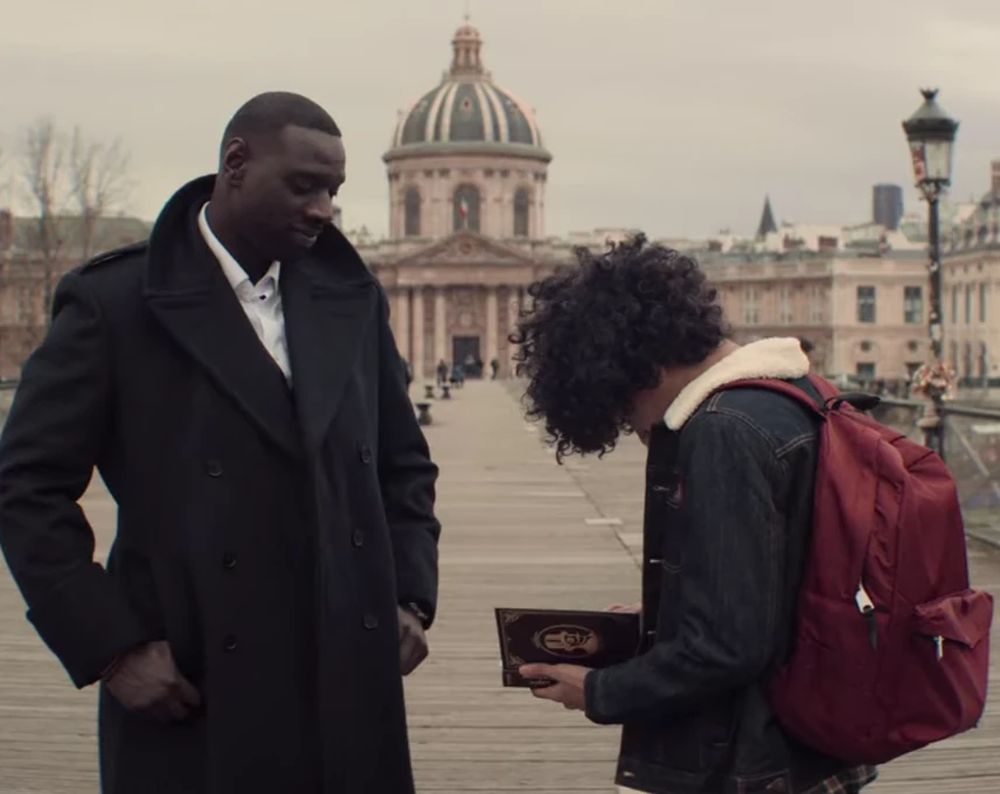 The Comfortable Sweatshirt Look: Raoul's Lupin Outfits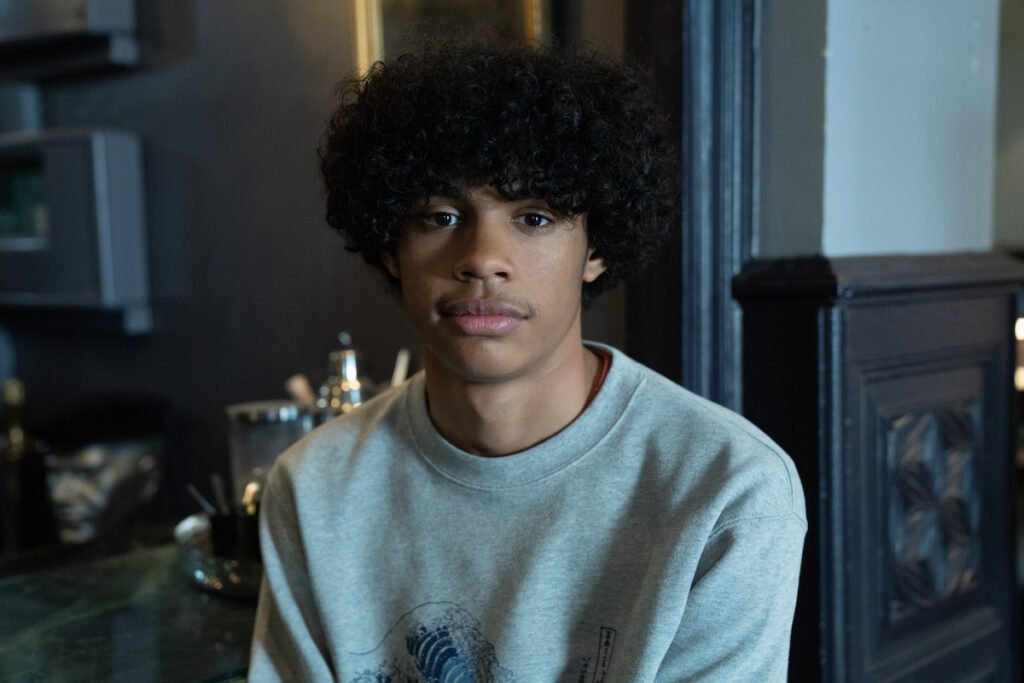 The show might be set in the fashionably city of Paris, however the Raoul Lupin outfits shun suave and sophistication for casual comfort. More likely to be found with a book or game console controller in his hand, Raoul has stuck to his tried and tested sweatshirts throughout the seasons. Following his mute and subdued color palette of grays, blacks and a touch of burgundy, perfect for not drawing attention to himself.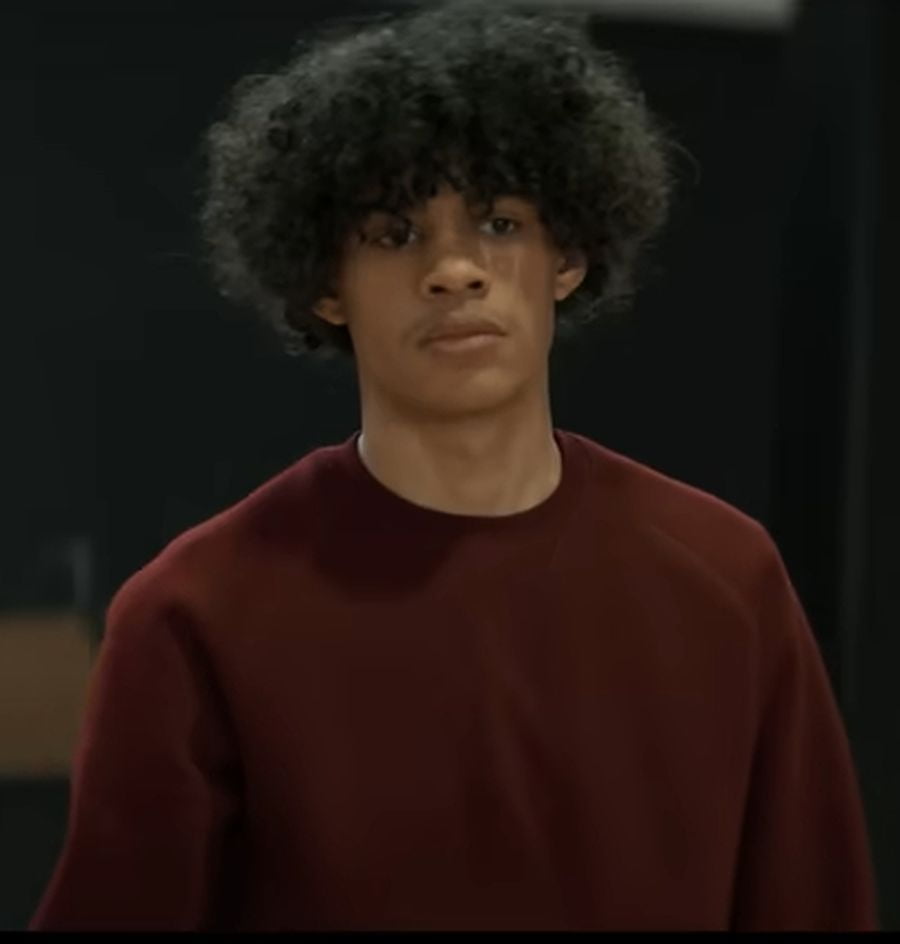 Raoul Diop and His Gentleman Thief Arsène Lupin Outfit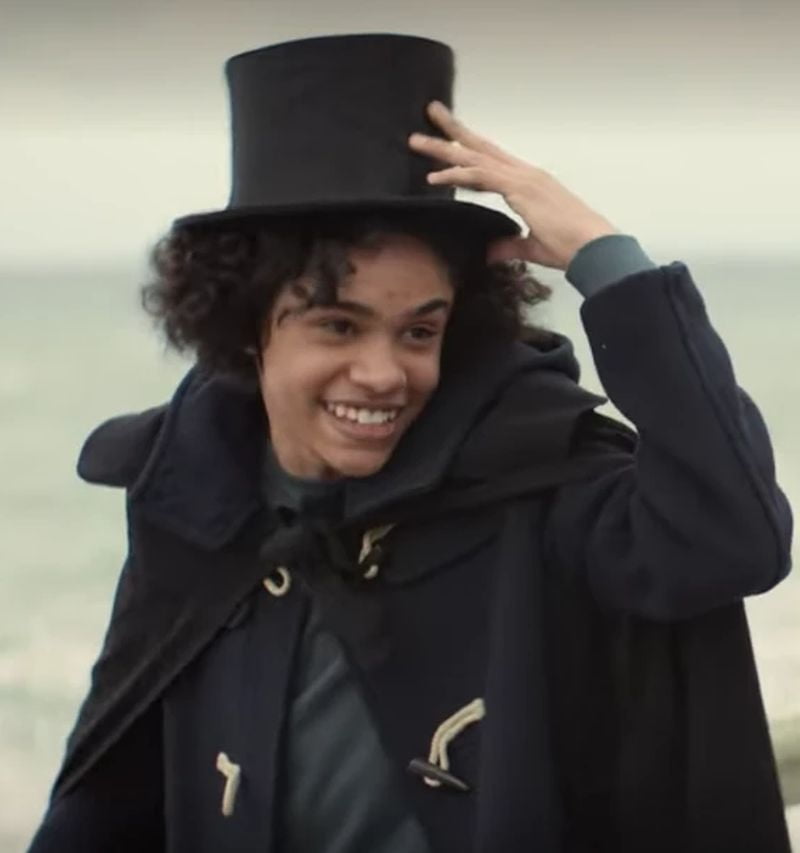 As enthralled by the Arsène Lupin novels as his father was, Raoul receives a Lupin style top hat and cape from Assane for his fourteenth birthday. Quite fitting when you consider that the two piece ensemble transforms Raoul into the image of the Gentleman Thief, his fathers criminal career is inspired by. Especially when his birthday celebrations in Étretat are interrupted by his parents' realization that he has been kidnapped because of the sins of his father.
Raoul's Checked Shirt and T-Shirt Look in Lupin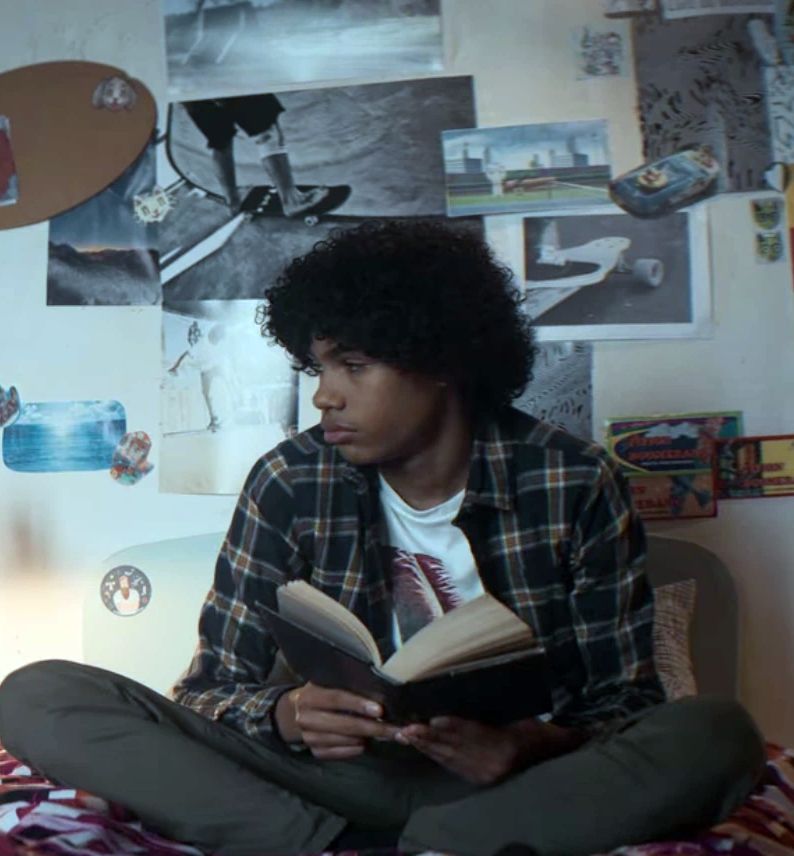 If you found yourself drawn to Raoul's use of his dark color palette in his Lupin outfits, then no doubt you weren't alone. However, changing his look up from his comfortable and easy sweatshirts, he adds some pattern with a simple checked shirt. Unfussy, and a staple of many mens wardrobes, the open shirt over a basic round neck t-shirt in yet more restrained tones, adds just enough character to Raoul's Lupin outfits. While still allowing the introvert to blend into the similarly dressed crowd.
The Headphones of a Typical Teenager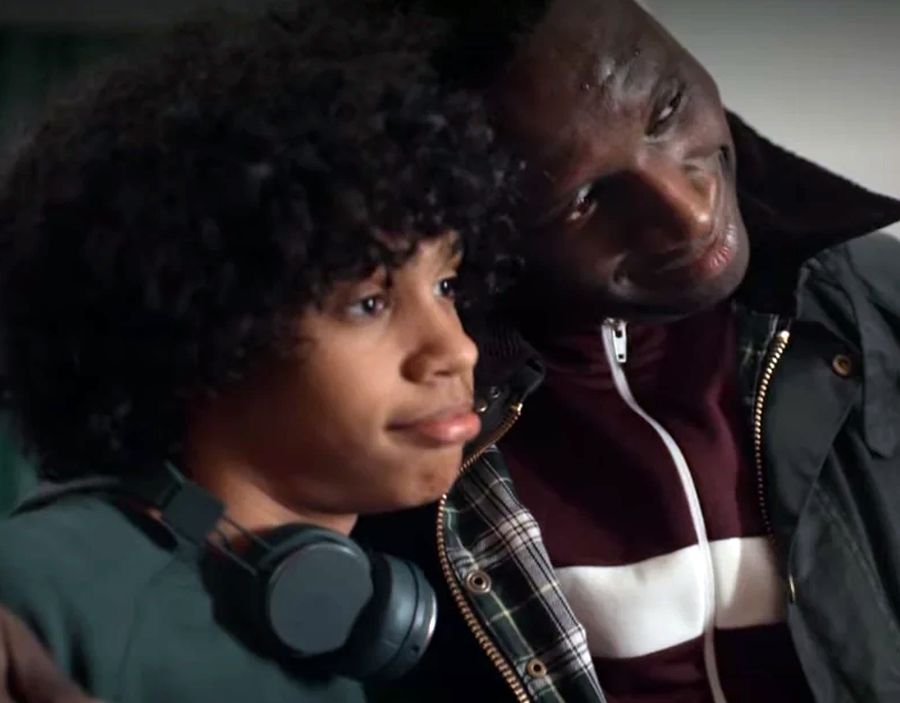 Like many of his generation of teenage introverts, between reading books Raoul can usually be found gaming or listening to music, so a set of good headphones is the ultimate accessory to any outfit. Chunky, over the ears and maybe even sound canceling, is just what Raoul wants from his headphones. Especially when he needs to drown out the sound of his mother's new boyfriend Marc telling him he is too old for the Arsène Lupin novels.
Just like his Dad: Raoul in Brand Favorite Nike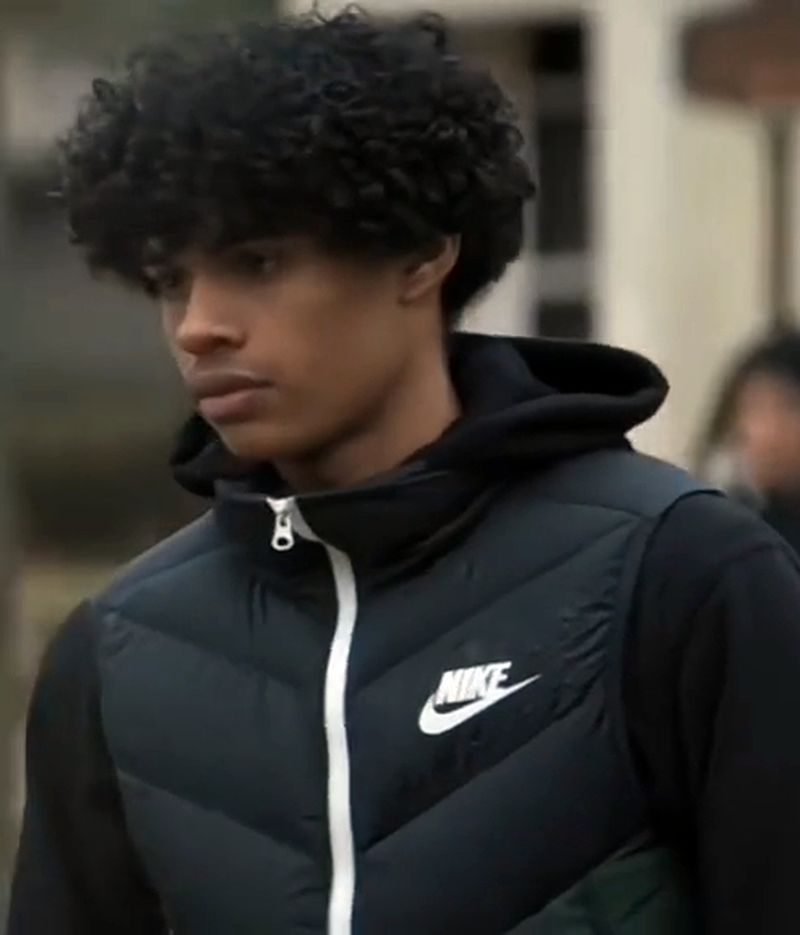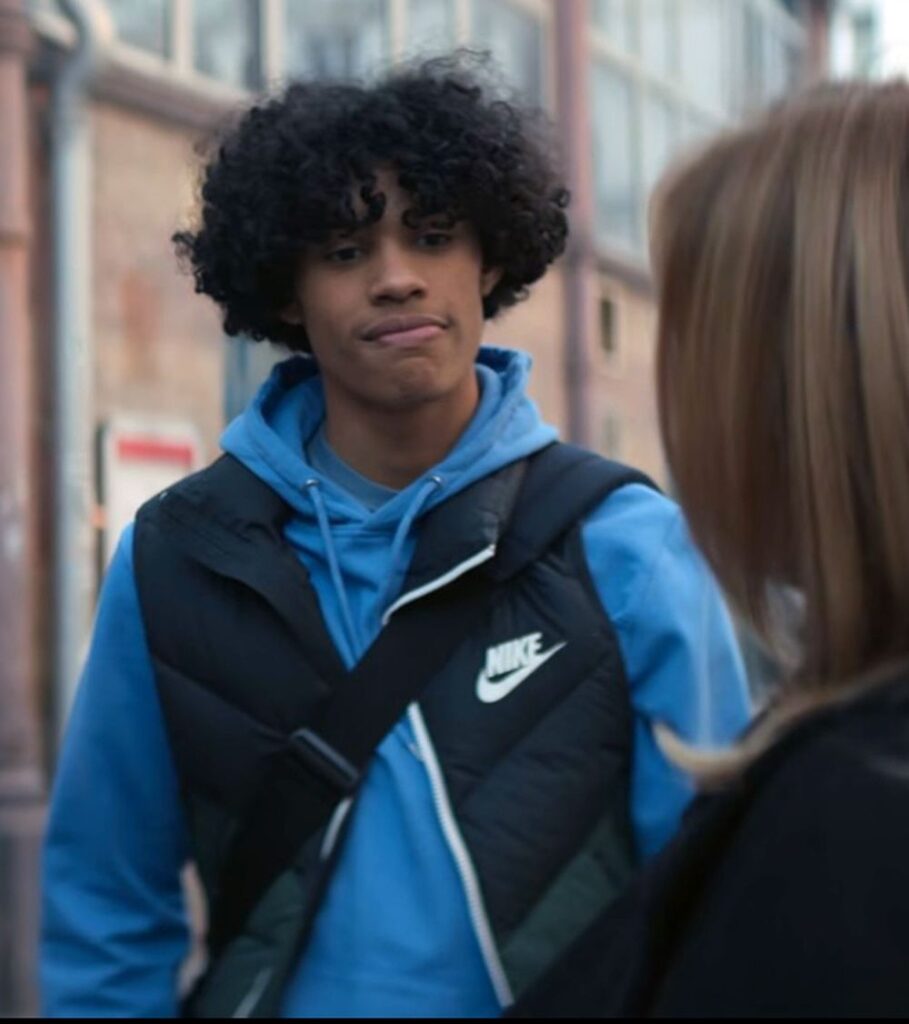 While his father might favor the Nike brand for their fashionable sneakers, in particular the Air Jordan 1 Retro High OG Pollens, Raoul goes for something a little bit more understated. With a more grown-up appearance in Part Three, the Raoul Lupin outfit also now has a noticeable sporty edge to it. Especially when he pairs his Nike puffer vest with the commonly referred to casual sporty look of a hoodie and jogging pants.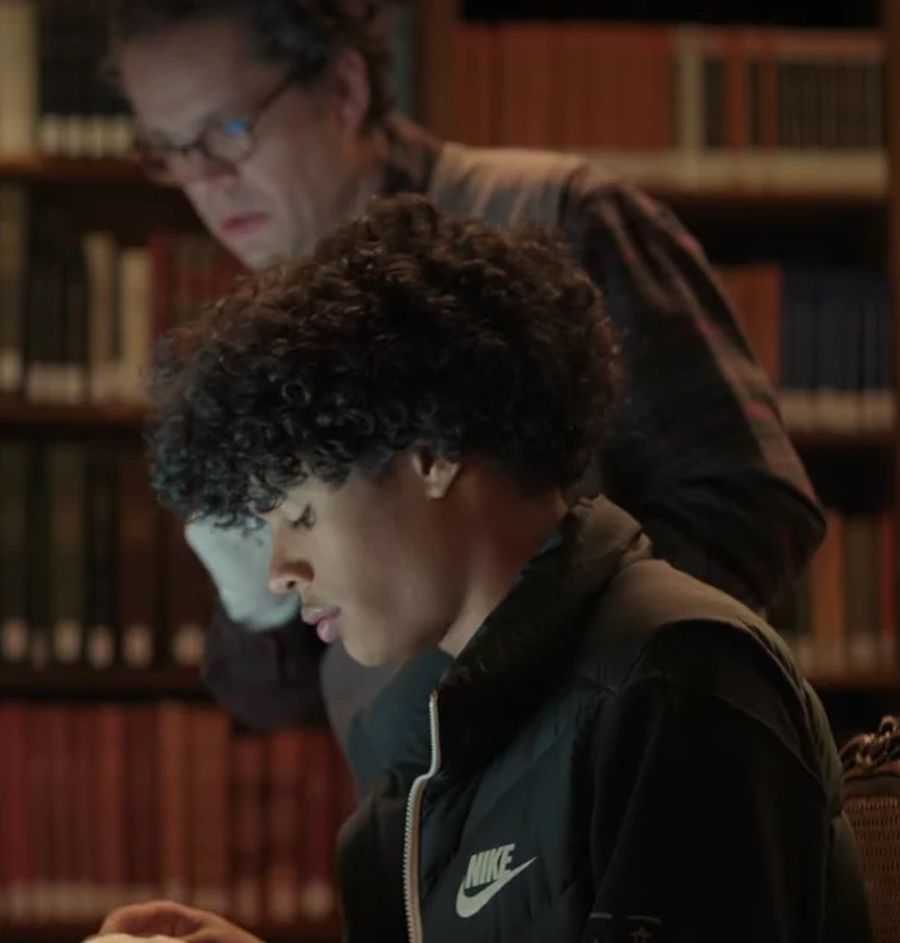 Even with the story focusing on Assane Diop, our witty and sharply dressed Gentleman Thief, Etan Simon's Raoul doesn't quite manage to fade into the background as much as he would like to. But it is difficult not to desperately want to know more about the reserved and bookish son of France's most wanted criminal mastermind, and see how his style will change and develop. However, until we get one more part, the Raoul Lupin outfits of the first three will just have to be your blueprint to create your own casual, relaxed and understated wardrobe.
You might also be interested in…