Dress Up Like Starfire from Teen Titans
If you are looking for a good Starfire costume for Halloween or a big cosplay event, here's the winning formula for creating the most exciting outfit of the party! Let's see how to dress up as Starfire from Teen Titans.
Outfit Guide For COSPLAY & HALLOWEEN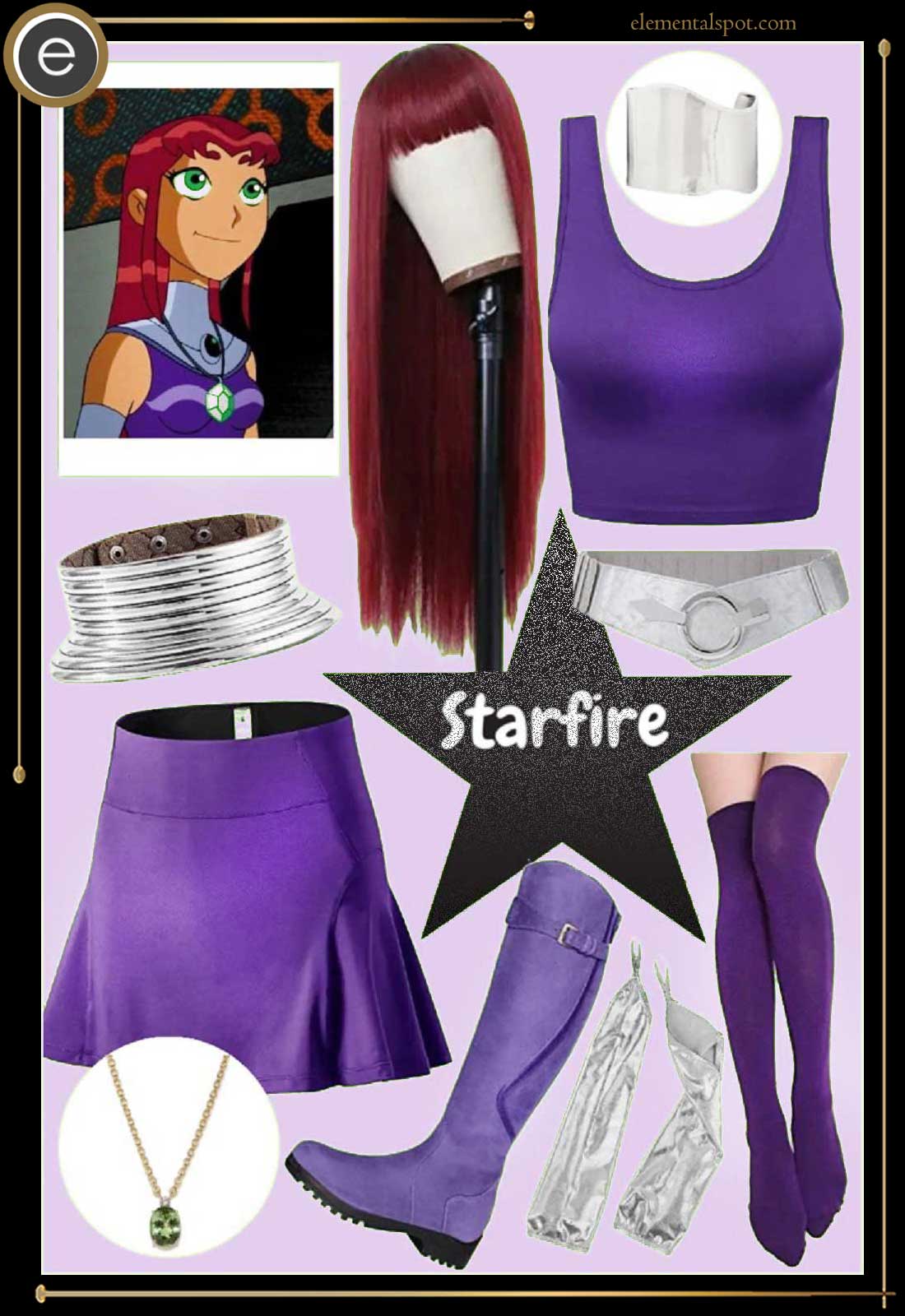 Starfire from Teen Titans Outfit Guide
Shopping List for Starfire from Teen Titans Costume & Outfit
The Teen Titans aren't complete without the dazzling Starfire. If you're looking for a great Halloween or cosplay, look no further. Here's what you'll need to make sure you light up the party.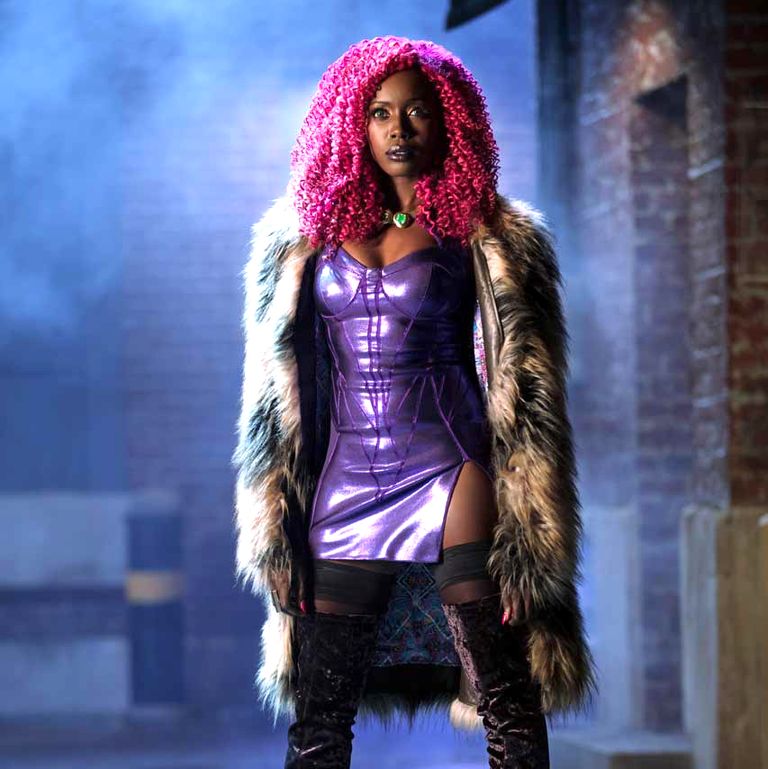 Get to know Starfire before you put on a costume
Starfire is one of the founding members of the Teen Titans, a show that most of us couldn't live without, made by DC Comics, but she didn't start there.
She actually came to Earth with a different name, Koriand'r, a Tameranean princess that was being shipped as a slave to the Citadel. Although, she soon broke free and ended up in Jump City where she eventually met the rest of the Titans.
This lovable group of famous misfits came to us at the hands of DC Comics and was later animated by Cartoon Network to stick in our minds as children.
We have already explained in detail how to:
In the following, we will show you how to create a convincing Starfire look. Have fun!
How to create the Starfire costume
Now let's get to what you need to replicate that killer look of hers!
Let's start with a purple, sleeveless, half-cut top and a purple skirt to match. Fighting crime doesn't mean you can't look awesome while doing it.
Next, add a little bling with a thin silver belt and gauntlets. Any gauntlets from a common retail store will do, don't worry about your poor wallet.
You'll also need a chrome choker and a pearl pendant necklace to rest around your neck. She's usually decked out in more jewelry than the rest of the team and while her neckpiece is slighter different, a choker seems like a good alternative.
Lest we forget some purple thigh highs and boots to boost you up a couple of inches. As the second tallest member of the Titans, these boots should help you look the part if you aren't naturally all that tall, to begin with.
The only things left are some silver cuffs and of course, the long red wig!
If you like crafting and sewing rather than combining, here is an alternative for Starfire costume:
We owe this incredible look to the character designers of the show: Glen Murakami, Derrick Wyatt, Jon Suzuki, Brianne Drouhard, and Glenn Wai Lim Wong. Now you're ready to wow the streets with your new and affordable Starfire costume!
Missing an Outfit Inspo? Submit your idea and we'll make it happen!
Monthly Newsletter
Subscribe and get your Halloween costume ideas from us each year.