Dress Up Like Raven from Teen Titans
If you are looking for a good Raven costume for Halloween or a big cosplay event, here's the winning formula for creating the most exciting outfit of the party! Let's see how to dress up as Raven from Teen Titans.
Outfit Guide For COSPLAY & HALLOWEEN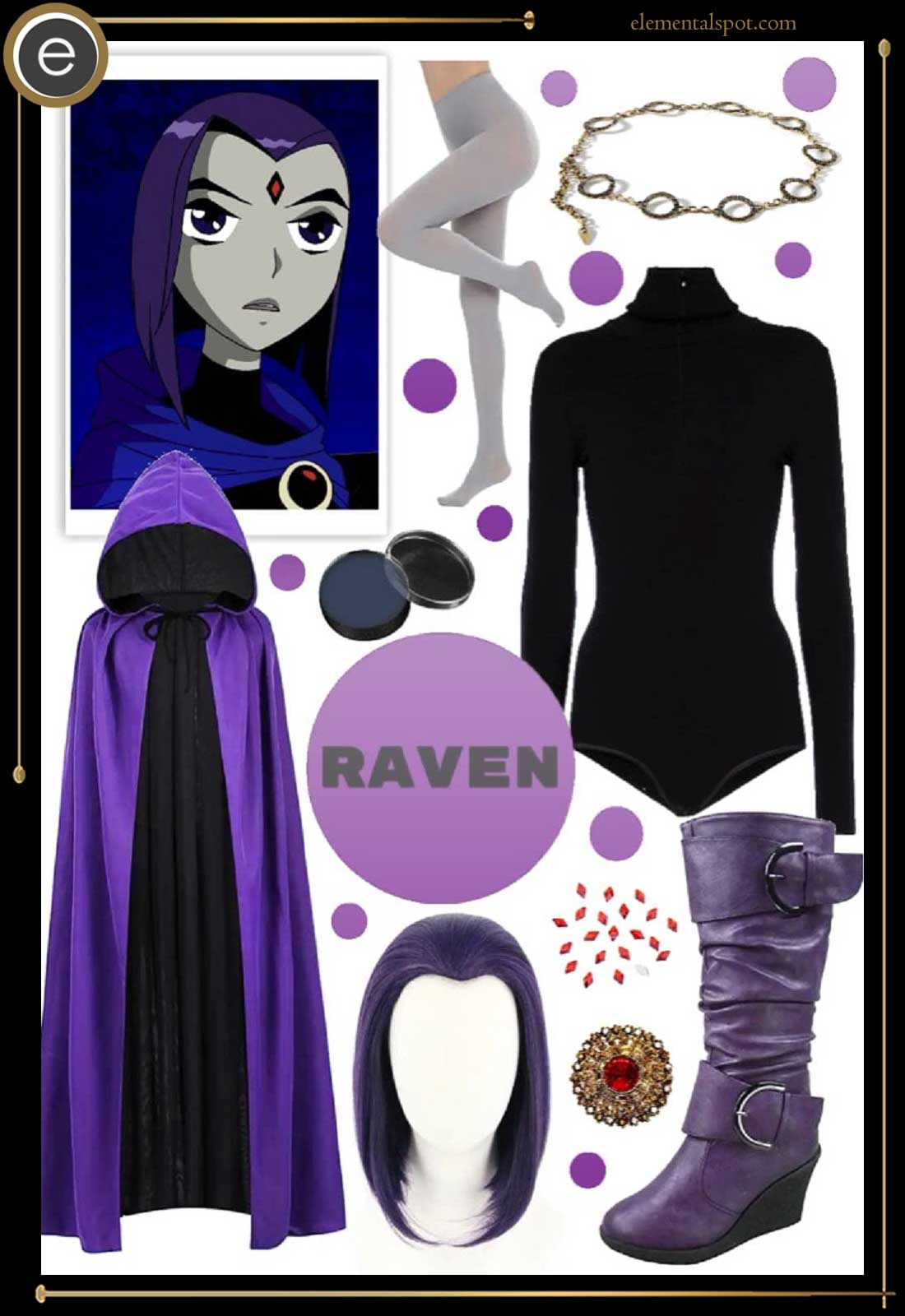 Raven from Teen Titans Outfit Guide
Shopping List for Raven from Teen Titans Costume & Outfit
The Teen Titans aren't complete without the mysterious Raven. The introverted, edgier, insecure mage that lives in everyone's hearts can make an excellent addition to your group! If you're looking for a great Halloween or cosplay, look no further. Here's what you'll need to know to make sure you fulfill your role.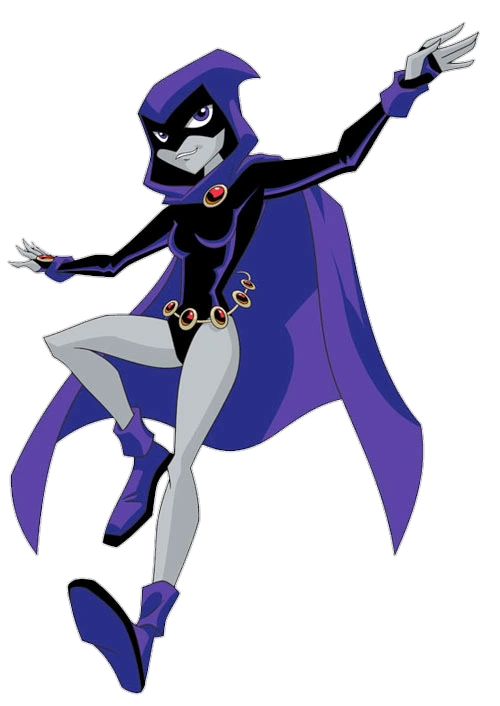 Get to know Raven before you put on a costume
Raven was born to Arella, a human, and Trigon, a demon. Arella was chosen to become the demon's wife and then, gave birth to Raven. Unfortunately, Raven's story isn't a very happy one, which is most likely the reason for her guarded demeanor.
Her mother was abandoned by her demon husband when she was pregnant and felt all as hopeless until she discovered and was taken in by the people of Azarath. Even here, Raven as an infant seemed to cause quite a stir within the Temple of Azarath, as some of its people believed she would bring them misfortune. This was quickly put to rest by the group's leader, Azar, who took Raven into her personal care and trained her to control her powers as she grew.

Azar passed away shortly into Raven's youth and as she was plagued by nightmares of her father and terrifying events, she decided to confront the person whom she thought could be the source of it all, her father. Her father spared her when she visited, announcing that he would make her an ally once she became an adult. This led to Raven abandoning the Azarath Temple when she was eighteen and fleeing to Earth to avoid her father's influence.
That was where she met the rest of the group in Jump City, trying to convince the then, rampaging Starfire, to cease.
We have already explained in detail how to:
In the following, we will show you how to create a convincing Raven look. Have fun!
How to create the Raven's costume
Raven's costume is perhaps, one of the easiest of the group.
Starting with a pair of gray tights and a black, long-sleeved leotard, her costume is just about complete.
Add a pair of purple boots and a deep purple, hooded cloak to rest on your shoulders
Make sure to get a dark purple, straight, short wig to hang just above your shoulders as well. Raven seems like a minimalist, so don't worry about doing too much work.
Place a gold chain belt composed of hoops around your waist and a gold brooch with a ruby-red gem in its middle at the center of your cloak. Lastly, add a little gray face makeup and a red, diamond gem at the center of your forehead.
We owe this incredible look to the character designers of the show: Glen Murakami, Derrick Wyatt, Jon Suzuki, Brianne Drouhard, and Glenn Wai Lim Wong. So make sure Raven's heard when you sport this memorable cosplay!
Missing an Outfit Inspo? Submit your idea and we'll make it happen!
Monthly Newsletter
Subscribe and get your Halloween costume ideas from us each year.