Dress Up Like Blackfire from Teen Titans
If you are looking for a good Blackfire costume for Halloween or a big cosplay event, here's the winning formula for creating the most exciting outfit of the party! Let's see how to dress up as Blackfire from Teen Titans.
Costume Guide For COSPLAY & HALLOWEEN
Blackfire from Teen Titans Costume Guide
Shopping List for Blackfire from Teen Titans Costume & Outfit
Switching to the dark side: Blackfire and Her Menacing Aura
Blackfire is a popular character from the Teen Titans animated series and has inspired many cosplayers to create their own versions of her costume. Blackfire, also known as Princess Komand'r, is the older sister of Starfire and a powerful alien warrior. She is known for her fierce personality and striking black and purple outfit. Here are some tips for creating a Blackfire Teen Titans costume.
The Teen Titans aren't used to the double trouble. While Blackfire may resemble her sister in many ways, her personality isn't one of them. There were plenty of antagonists in the Teen Titans and Blackfire is a very memorable one. Here's what you'll need to make sure you light up the party.
Where did Blackfire come from?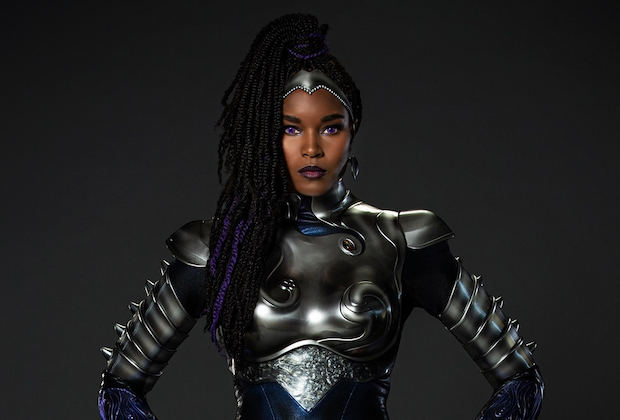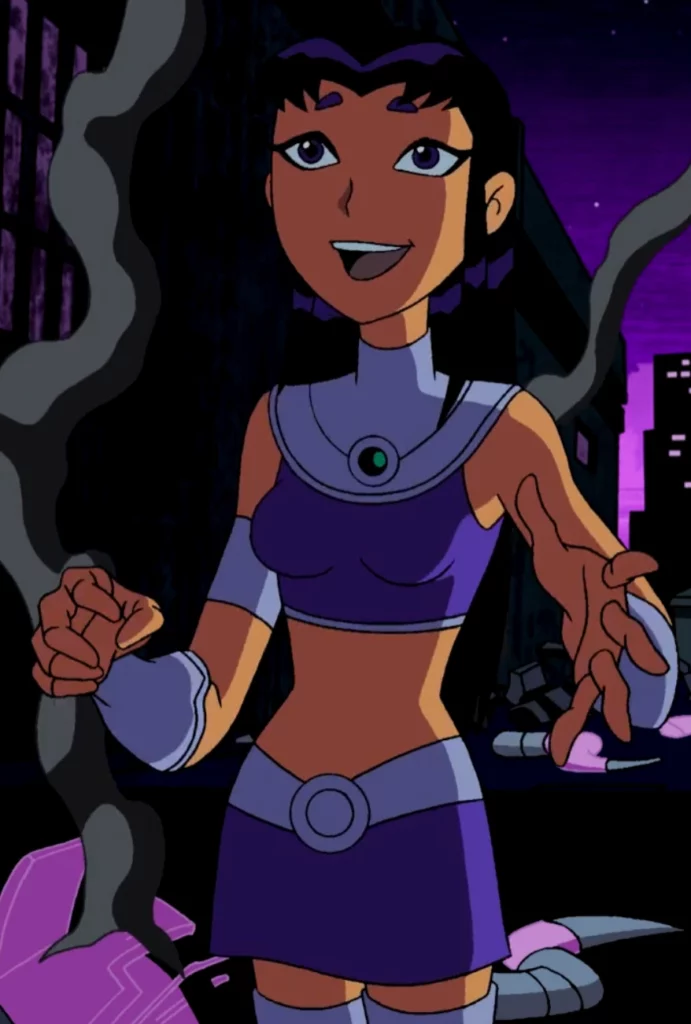 Blackfire is the eldest of the siblings, who looks rather similar to her younger sister, Starfire, save for the dark and gloomy aesthetic. Unlike her sister and brother, Blackfire has dark hair and eyes, as well as a darker shade of purple for her clothes as well. Her personality is the exact opposite of her sister's often seen as evil or troubled, Blackfire originally set out to Earth in order to put an end to her own sister.
When she arrived on Earth, she pretended to be delighted by their reunion, even gifting her with a diamond as a peace offering and getting to know Starfire's friends. She spends so much time with her sister's friends that Starfire actually begins to get jealous, telling herself that she has been replaced and is just about to leave when she's confronted by Centauri Police for being in possession of a stolen jewel, the diamond that Blackfire gave her was only to set her up. Only after being rescued by the Titans does Starfire confront her sister and ultimately put her evil intentions to rest by imprisoning her for her crimes.
Crafting the Iconic Blackfire Teen Titans costume: A Step-by-Step Guide
Blackfire's outfit is actually fairly similar to her sister's, save for a slightly different color scheme. Unlike Starfire's bright colors, Blackfire has darker colors and variants to the otherwise, similar costume.
Unlike her sister, Blackfire doesn't show as much skin, which is why starting with a silver bodysuit is ideal. Make sure it has long narrow sleeves and a collar as well. Next, slip on a dark purple, sleeveless crop top and a short, dark purple skirt to match. Then add a silver belt around the waist, similar to her sister's design, and don't forget to find a pair of dark purple, thigh-high boots as well. Add silver bands around the thighs and a dark purple jeweled necklace in contrast to Starfire's green jewel. Finally, a dark purple wig with long, straight hair hanging past the shoulders.
Defying Starfire: Rise to the Occasion as the Chilling Blackfire
DC really gave us the best of both worlds with these characters and the duality between them. It's only a matter of time before Starfire rises to the occasion, are you ready to put a stop to her plans as the chilling Blackfire?
Missing an Outfit Inspo? Submit your idea and we'll make it happen!
Monthly Newsletter
Subscribe and get your Halloween costume ideas from us each year.