Dress Up Like Ryuk from Death Note
If you are looking for a good Ryuk costume for Halloween or a big cosplay event, here's the winning formula for creating the most exciting outfit of the party! Let's see how to dress up as Ryuk from Death Note.
Costume Guide For COSPLAY & HALLOWEEN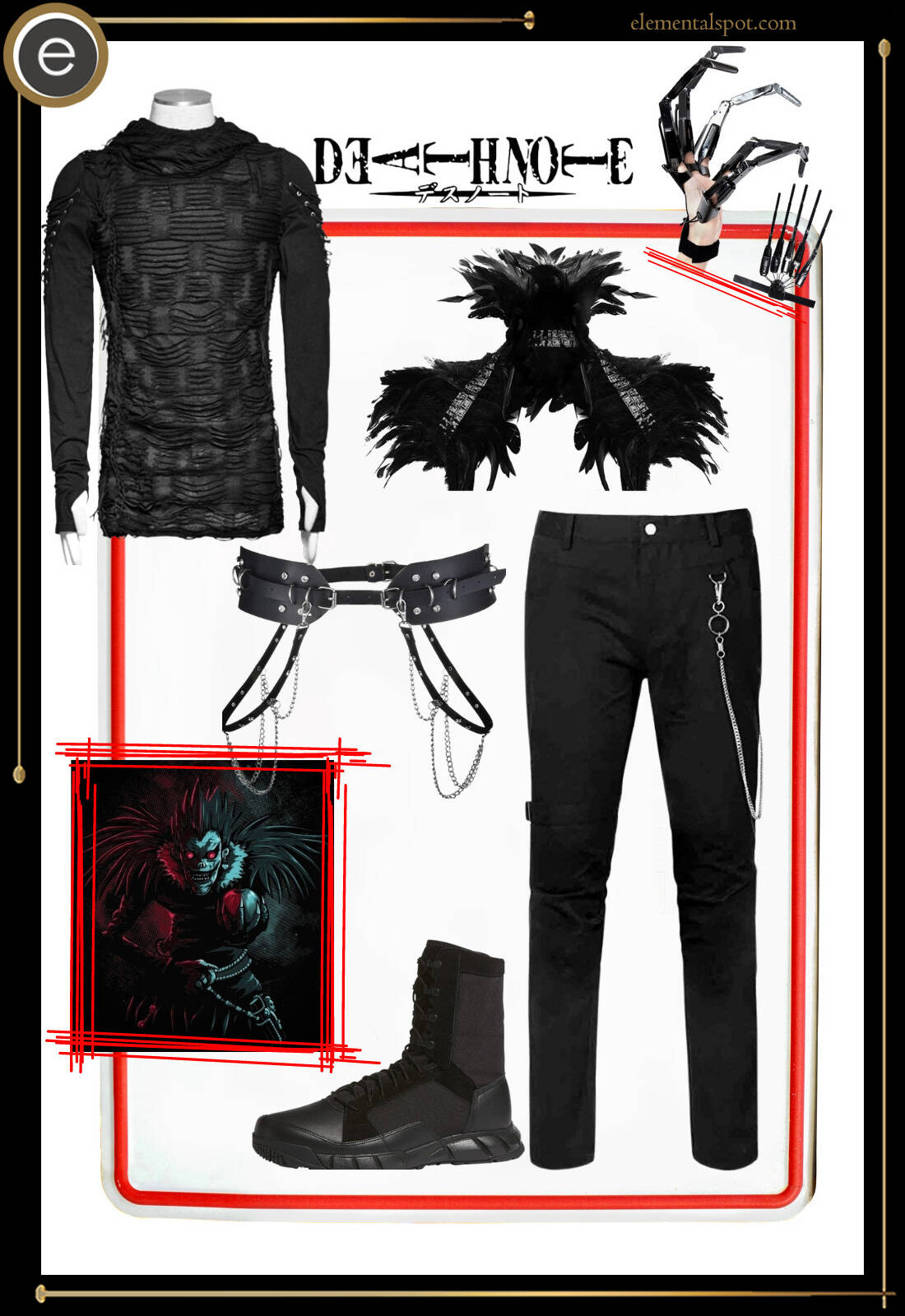 Ryuk from Death Note Costume Guide
Shopping List for Ryuk from Death Note Costume & Outfit
In this do it yourself guide you will learn what you need to dress like Ryuk from Death Note for Halloween, your next costume party or dress up event.
Death Note is a Japanese Manga series written by Tsugami Ohba and illustrated by Takeshi Obata. In 2017 the American film adaptation was released and most Americans got their first glimpse of Ryuk, the thrill seeking death god, from Death Note
The costume designers for the 2017 film were Karin Nosella and Emma Potter and along with the film's costume and makeup departments they presented a top notch rendition of the Shinigami death spirit, Ryuk. 
How to create the Ryuk from Death Note costume
To create your own version of Ryuk from Death Note you'll need a pair of black combat style boots, black fitted pants and long sleeve top and lots of metal accessories with Skull imagery including a belt with hanging chains and big buckle, silver cuff style bracelets, earrings, and rings on every finger.
Long black fingernails or even a pair of costume gloves to resemble bony long fingers would be a great touch.
Top it all off with a feather-like shoulder piece or wings  and a  black spiked wig.
Grayish blue and black face paint and some sharp pointed teeth can be used to create the face or you can find a full face mask to finish your look
Bonus points on your costume if you happen to be 9 feet tall!
Add your best evil grin and you will have achieved the look of Ryuk from Death Note and will be a big hit at your dress up event.
Monthly Newsletter
Subscribe and get your Halloween costume ideas from us each year.