Dress Up Like Killua Zoldyck from Hunter X Hunter
If you are looking for a good Killua Zoldyck costume for Halloween or a big cosplay event, here's the winning formula for creating the most exciting outfit of the party! Let's see how to dress up as Killua Zoldyck from Hunter X Hunter.
Costume Guide For COSPLAY & HALLOWEEN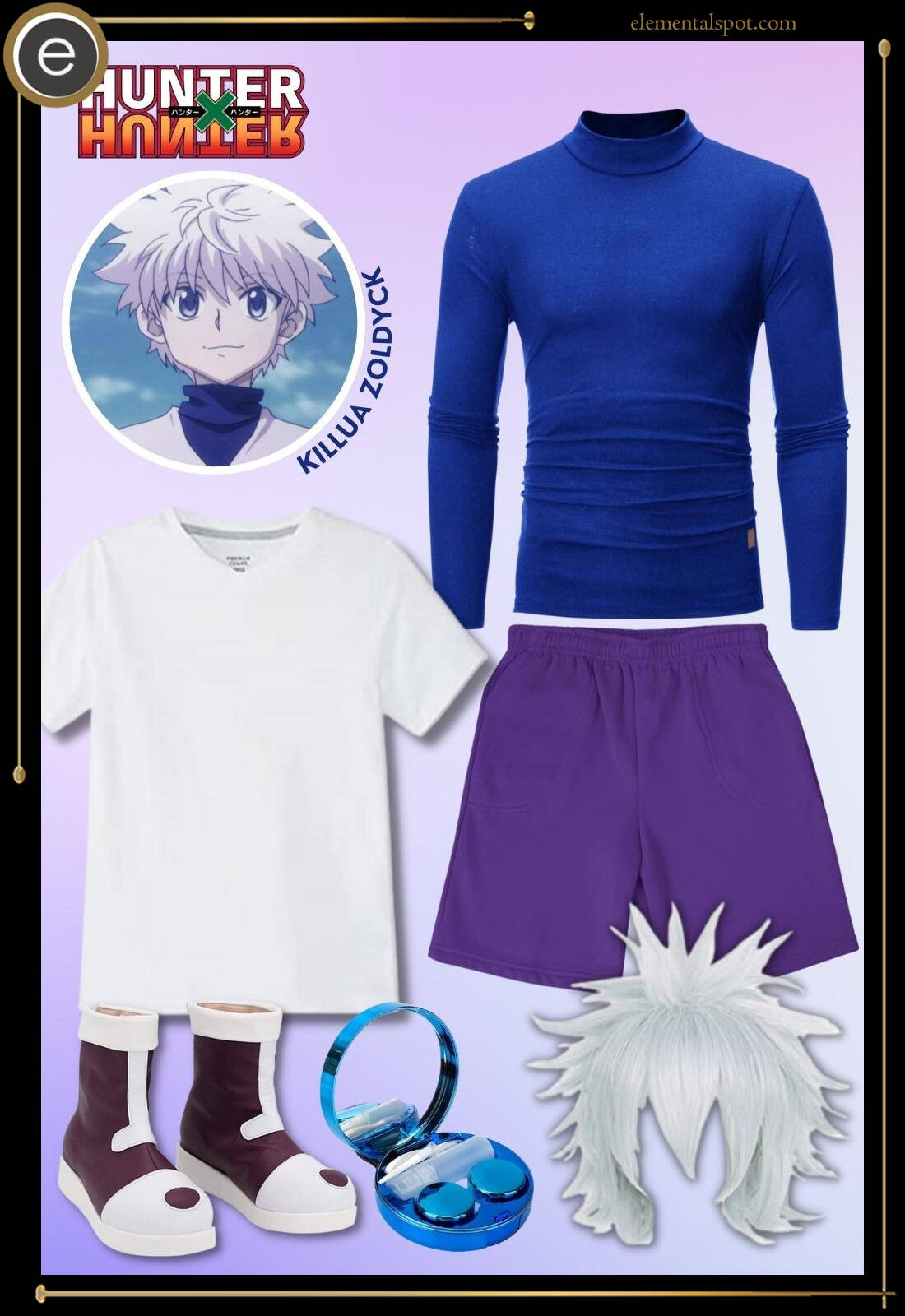 Killua Zoldyck from Hunter X Hunter Costume Guide
Shopping List for Killua Zoldyck from Hunter X Hunter Costume & Outfit
Today, we take a look at the character of Killua Zoldyck from Hunter x Hunter (2011-2014), and we share all our best tips on how to become the mischievous kid mentioned above. Although he seems to be cheerful and quirky at the beginning, we soon get to know that he has a dark side to him. There is no better Halloween costume that we can think of – dual characters are most fun to play around with, as you can choose whether you'll side with the good or the evil. Let's talk about the Killua Zoldyck costume.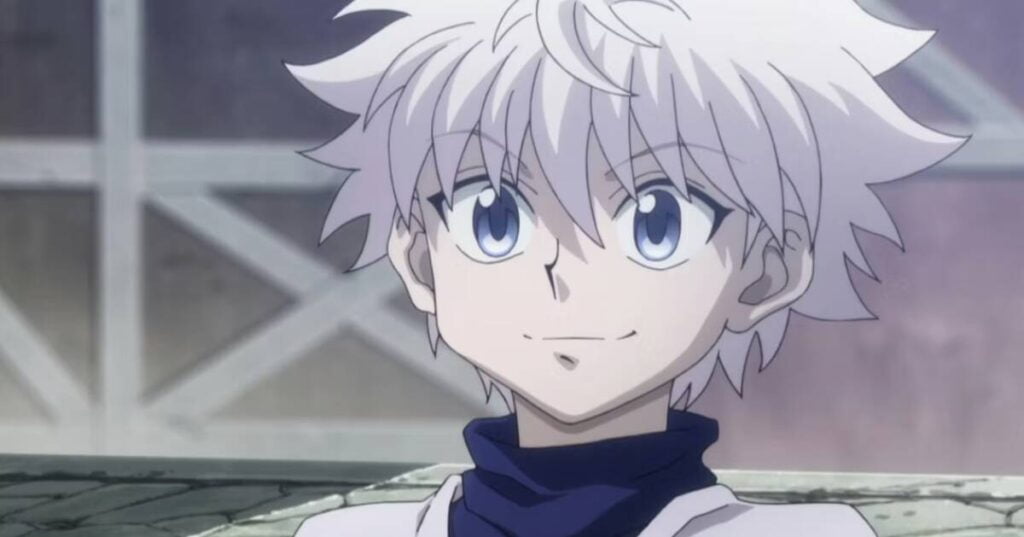 At first glance, Killua might look like a sweet little boy, but he's popular due to completely different things. Nippon TV.
Manga is a true work of art, wouldn't you agree? Hunter x Hunter is proof to this statement, as this work of art has been out there in the world since 1998, thanks to the Weekly Shōnen Jump. We can thank Yoshihiro Togashi for creating this manga, and Hiroshi Kōjina for directing the TV show inspired by the manga. Although many thing Gon Freecss is the main protagonist in the movie, we'd say Killua stole the show many times.
As he comes from the family of assassins, we don't feel surprised when Killua shows his dark, bloodthirsty side. Many see him as a one-man killing machine, but you'll have to see him in action to truly get a feel of how badass he is! His signature color is purple, so he wears a purple shirt, some purple pants, and even sneaker-like purple shoes. To really nail the costume, you should layer the shirts and choose a V-neck model to go over the darker shirt below.
We share this video in hopes you'll get to know the character deep down – it's important to know his development and where his attitude comes from.
Surely the most important parts of the Killua Zoldyck costume are the eyes and the hair. You need to have blue eyes, so you may want to opt for some contact lenses. On the other hand, the hair can be quite tough to replicate, especially if you are a female… Most people choose to put a wig on, as they can style the wig with products that will surely keep it in shape – we have heard some even use glue to create the spiky look! Enjoy the creative process!
If you loved Killua Zoldyck costume and you're a fan of the manga series, you might find some of these costumes interesting:
Dress Up Like Old Joseph Joestar from "JoJo's Bizarre Adventure": Old Joseph is a seasoned fighter and a master of the Stand Hermit Purple.
Dress Up Like Ryuk from "Death Note": Ryuk is a shinigami who bestows Light Yagami with the Death Note, a powerful notebook that can bring death to those whose names are written in it. Ryuk is a tall and thin creature with black skin, yellow eyes, and spiky hair.
Dress Up Like Shinobu Kocho from "Demon Slayer": Shinobu is the Insect Pillar of the Demon Slayer Corps, a group of warriors who combat demons. She is a delicate and graceful girl with purple eyes and black hair that fades into purple. Shinobu wears an outfit with butterfly motifs and wields a katana with a hilt shaped like a butterfly's body.
Missing an Outfit Inspo? Submit your idea and we'll make it happen!
Monthly Newsletter
Subscribe and get your Halloween costume ideas from us each year.