Dress Up Like Pinocchio from Shrek
If you are looking for a good Pinocchio costume for Halloween or a big cosplay event, here's the winning formula for creating the most exciting outfit of the party! Let's see how to dress up as Pinocchio from Shrek.
Costume Guide For COSPLAY & HALLOWEEN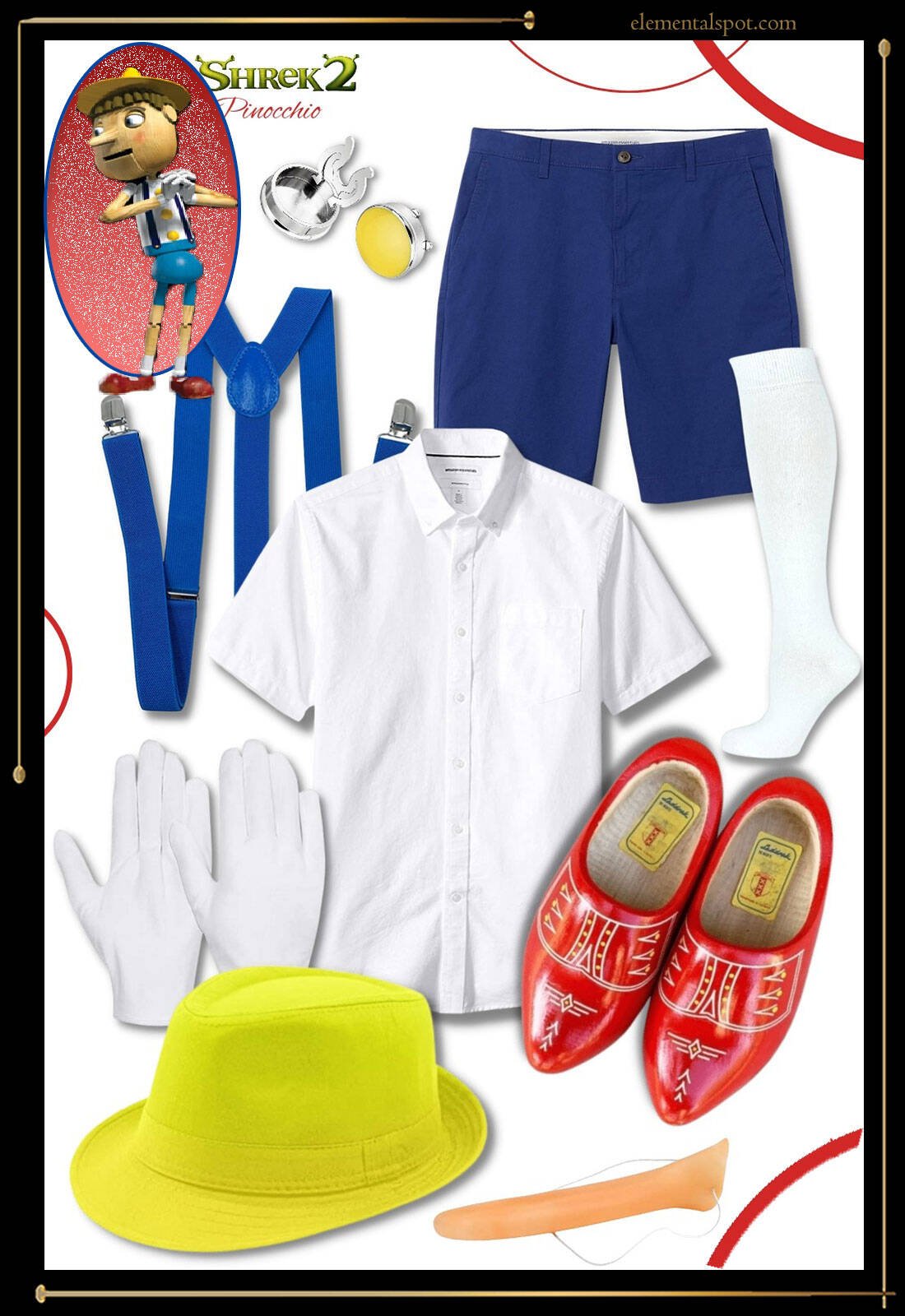 Pinocchio from Shrek Costume Guide
Shopping List for Pinocchio from Shrek Costume & Outfit
Pinocchio is one of the funniest characters in the Shrek universe. With his witty one-liners and an instantly recognizable style, he makes an ideal and fun Halloween costume. Here is how to create the perfect Pinocchio costume!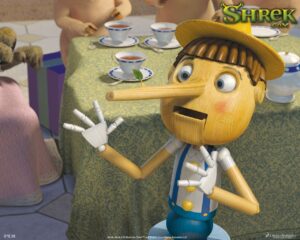 Pinocchios' Character
Pinocchio is a recurring supporting character in DreamWorks' franchise, Shrek. He is based and parodied on the eponymous character from Carlo Collodi's novel. In the first Shrek movie, Pinocchio appears at the start of the film at a sale of enchanted creatures held by Lord Farquaad's men.
While he says he is a little boy, his nose grows and he is taken away by the guards while Geppetto leaves with a small amount of money. Pinocchio is one of the fairy tale creatures banished by Lord Farquaad.
How to create the costume of Pinocchio from Shrek?
To embody this hilarious character, you will need a white shirt, blue shorts, and blue suspenders. Slip on a pair of tall white socks and white gloves, as well as a tasteful yellow hat. You will also want to finesse your costume down to the smallest details by adding yellow button covers to your outfit. Finally, the most important and easily recognizable part of any Pinocchio costume is the puppet's long nose! Stick it on over your own nose for a hilarious effect. 
Pinocchio Makeup and Body Paint
It is also possible to render your Pinocchio costume more realistic by using makeup and creating a wooden effect on your face. By following the steps outlined in this video, you will become a real puppet!
First, you need to cover your face in foundation.
The second step is to use white eyeliner on your lower eyelids and really make that white colours stand out.
Finally, use a thin brush and some brown eyeshadow to create the wooden effect we're looking for by drawing on long lines all along the face.
Also, use it to highlight your cheeks and the corners of your mouth.
Add a little pink blush over your cheeks and that's it! You now look just like everyone's favorite wooden puppet. 
With this outfit and very realistic makeup method, as well as the long nose, your Pinocchio costume has come to life! It is so well-done, you'd almost think he finally really is a real boy.
Tip: if several people visit the party together, here you can find out how to Dress Up Like Puss in Boots from Shrek 2 or how to Dress Up Like Fairy Godmother from Shrek 2
Missing an Outfit Inspo? Submit your idea and we'll make it happen!
Monthly Newsletter
Subscribe and get your Halloween costume ideas from us each year.