Dress Up Like Lord Farquaad from Shrek
If you are looking for a good Lord Farquaad costume for Halloween or a big cosplay event, here's the winning formula for creating the most exciting outfit of the party! Let's see how to dress up as Lord Farquaad from Shrek.
Outfit Guide For COSPLAY & HALLOWEEN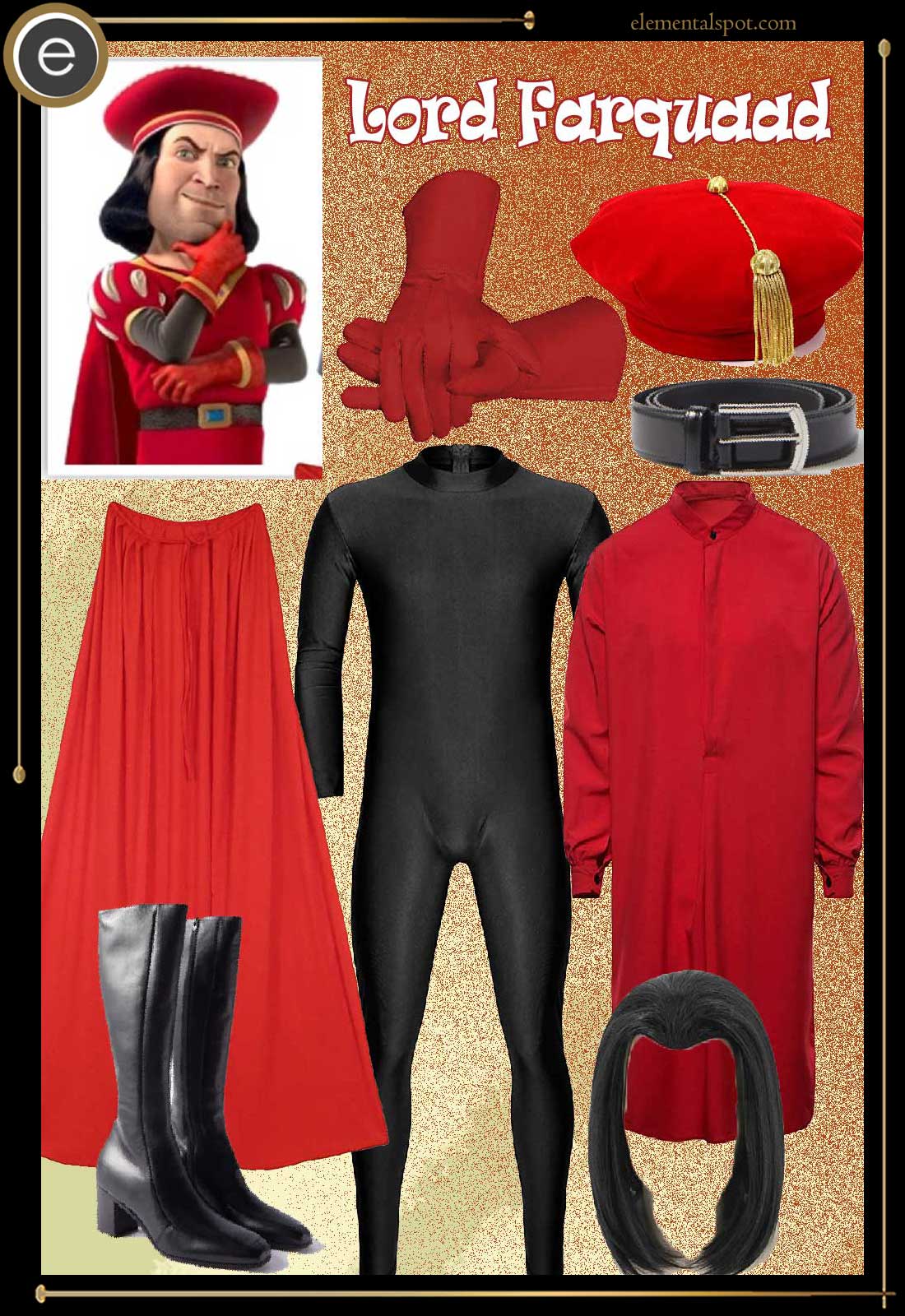 Lord Farquaad from Shrek Outfit Guide
Shopping List for Lord Farquaad from Shrek Costume & Outfit
Dress up like Lord Farquaad for Halloween!
Lord Farquaad is everyone's favorite megalomaniac villain. This funny character is instantly recognizable by his hairstyle and red outfit, making him a great choice for a Halloween outfit. A Lord Farquaad Costume is a fun and original pick this Halloween! 
Who is Lord Farquaad?
Lord Farquaad is the main antagonist of the 2001 Shrek film. He is the tyrannical ruler of the lordship of Duloc. To become king, he has to marry a princess. He, therefore, makes an agreement with Shrek (here is how to get a Shrek costume) to bring Princess Fiona back to him, promising to make the fairy tale creatures that invaded his swamp leave.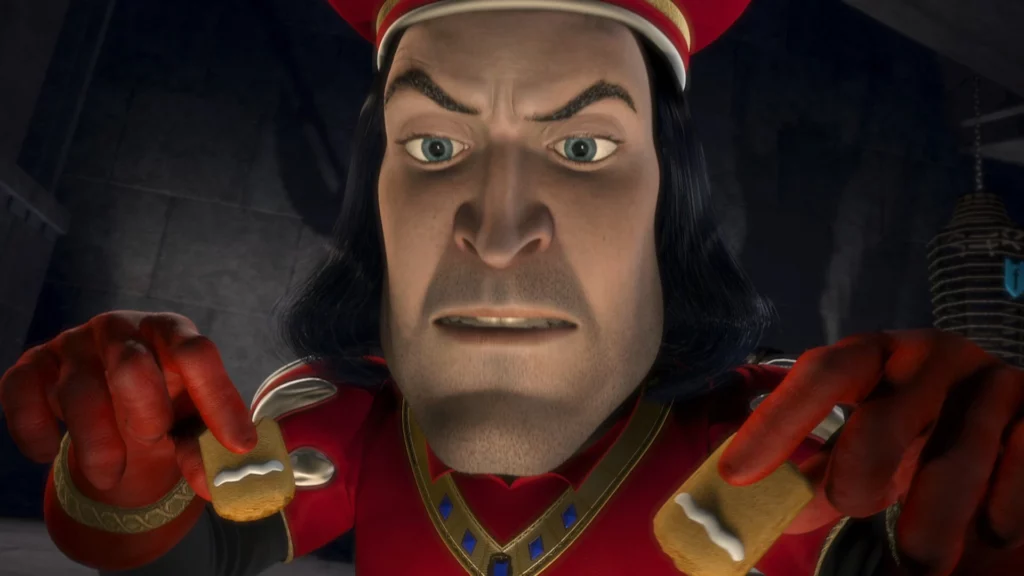 Lord Farquaad is a short man with blue eyes and a square black haircut. He wears a red monarch outfit, red gloves and black boots.
Farquaad is a tyrannical, selfish, and cruel ruler. He has an almost xenophobic contempt for enchanted creatures. He also, like most people, is prejudiced against ogres and taunts Shrek by saying he could never have feelings for anyone.
Lord Farquaad's costume and accessories 
To slip into the skin of this tyrannical ruler, you will have to slip on a black unitard. Over it, put on a red robe and a red cape, as well as a big black belt. Complete the costume with some red gloves. To mimic Lord Farquaad's iconic haircut, put on a black wig. Finally, as you put on the typical Farquaad red hat, you will have transformed into this despicable dictator.
To make your Lord Farquaad costume seem more realistic, you might want to use makeup to replicate his distinctive features. First, start by putting on a light foundation, then contour your face to make the cheekbones and chin stand out. To recreate his facial hair, use a blush makeup brush and some dark grey eyeshadow. Using a smaller brush and black eyeshadow, define Lord Farquaad's big chin following the steps shown in the video. Finally, using an eyebrow pen, draw on his large furrowed eyebrows. Use that same pen to make his shadowy beard a little darker, and that's it!
With your fabulous red outfit, black wig, and realistic makeup, your Lord Farquaad costume is sure to impress everyone this Halloween!
Missing an Outfit Inspo? Submit your idea and we'll make it happen!
Monthly Newsletter
Subscribe and get your Halloween costume ideas from us each year.