Dress Up Like Fairy Godmother from Shrek 2
If you are looking for a good Fairy Godmother costume for Halloween or a big cosplay event, here's the winning formula for creating the most exciting outfit of the party! Let's see how to dress up as Fairy Godmother from Shrek 2.
Costume Guide For COSPLAY & HALLOWEEN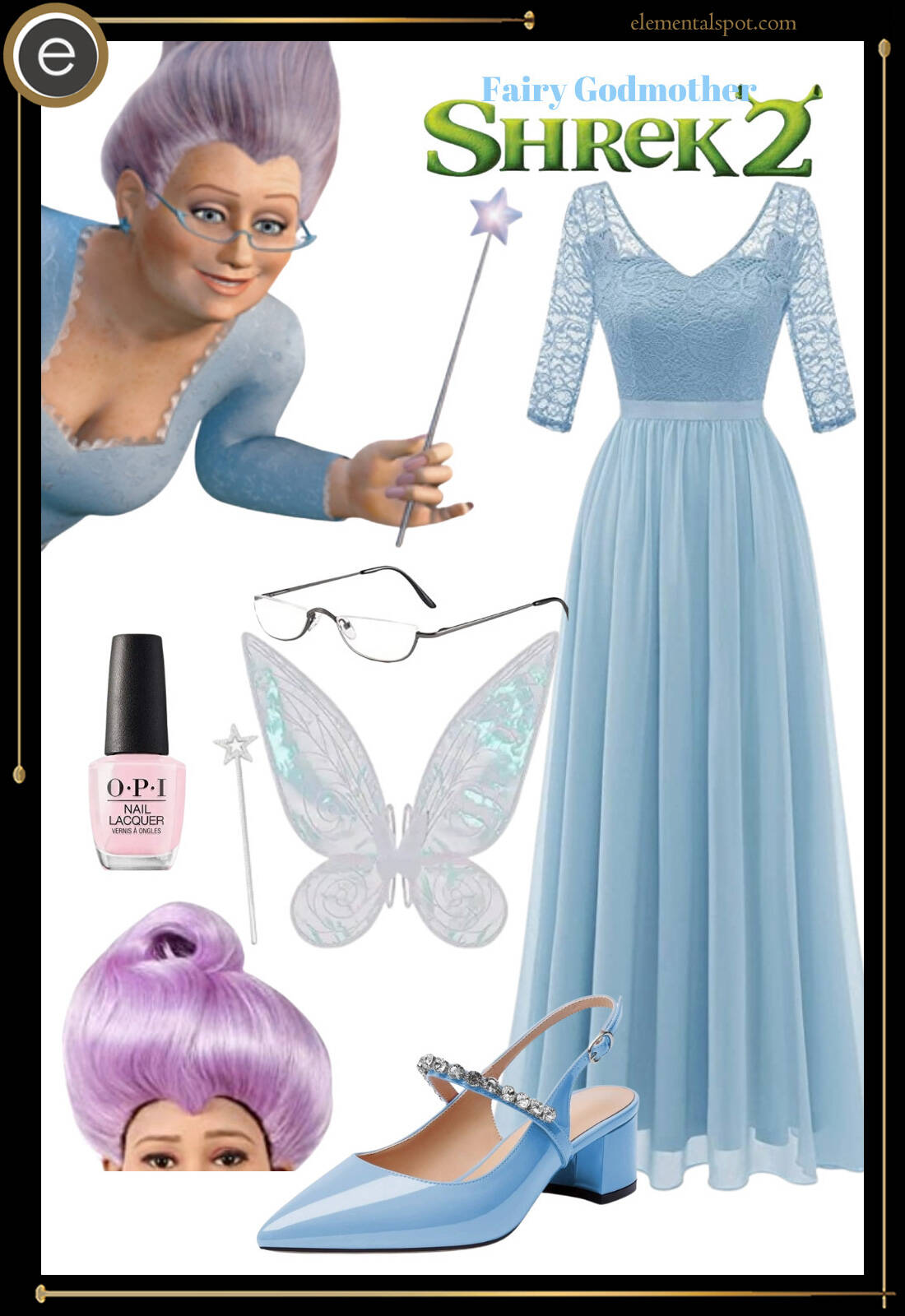 Fairy Godmother from Shrek 2 Costume Guide
Shopping List for Fairy Godmother from Shrek 2 Costume & Outfit
If you are wanting to dress up as a fabulous villain for Halloween or a cosplay event, you can learn how to make a great Fairy Godmother from Shrek 2 costume with the help of this DIY guide.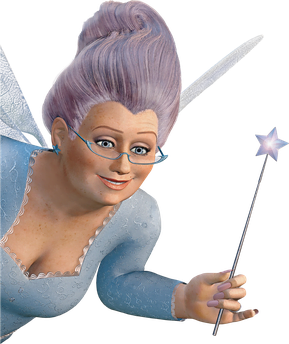 Who is The Fairy Godmother?
The Fairy Godmother from Shrek 2The Fairy Godmother from Shrek 2 is not the ordinary fairy godmother you'd expect to see. The 2004 animated film, Shrek 2, introduced the world to a much different fairy godmother. The film's creator, Andrew Adamson, gives us a cruel and selfish fairy godmother.
Fairy Godmother is determined to do whatever it takes for Princess Fiona to marry her son, Prince Charming, including blackmail, lies and attempted murder just to name a few. Her true colors come to the surface and you can't help but be captivated by her witty intelligence and evilness.
How to dress up like the Fairy Godmother from Shrek 2?
Creating a Fairy Godmother costume is easy and you only need a few key items.
You'll need a blue dress with some lace detail around the neckline and a pair of matching pumps.
Next, a pair of iridescent fairy wings and a magic wand.
Add a pair of half frame glasses in blue if you can find them because Fairy Godmother's glasses always match her dress.
Lastly, you'll need to temporarily dye your hair a pale lavender color and style it in a bun or buy a wig that is colored and styled like the character's hair already.
Your Fairy Godmother costume is complete. With your most wicked of smiles, you are sure to be the most fabulous villain at your next cosplay event or Halloween costume party.
Don't miss the opportunity to complete your collection with the iconic Puss in Boots costume for an extra dose of Shrek-themed fun and adventure!
Missing an Outfit Inspo? Submit your idea and we'll make it happen!
Monthly Newsletter
Subscribe and get your Halloween costume ideas from us each year.