Dress Up Like Ozzy Osbourne
If you are looking for a good Ozzy Osbourne costume for Halloween or a big cosplay event, here's the winning formula for creating the most exciting outfit of the party! Let's see how to dress up as Ozzy Osbourne from .
Costume Guide For COSPLAY & HALLOWEEN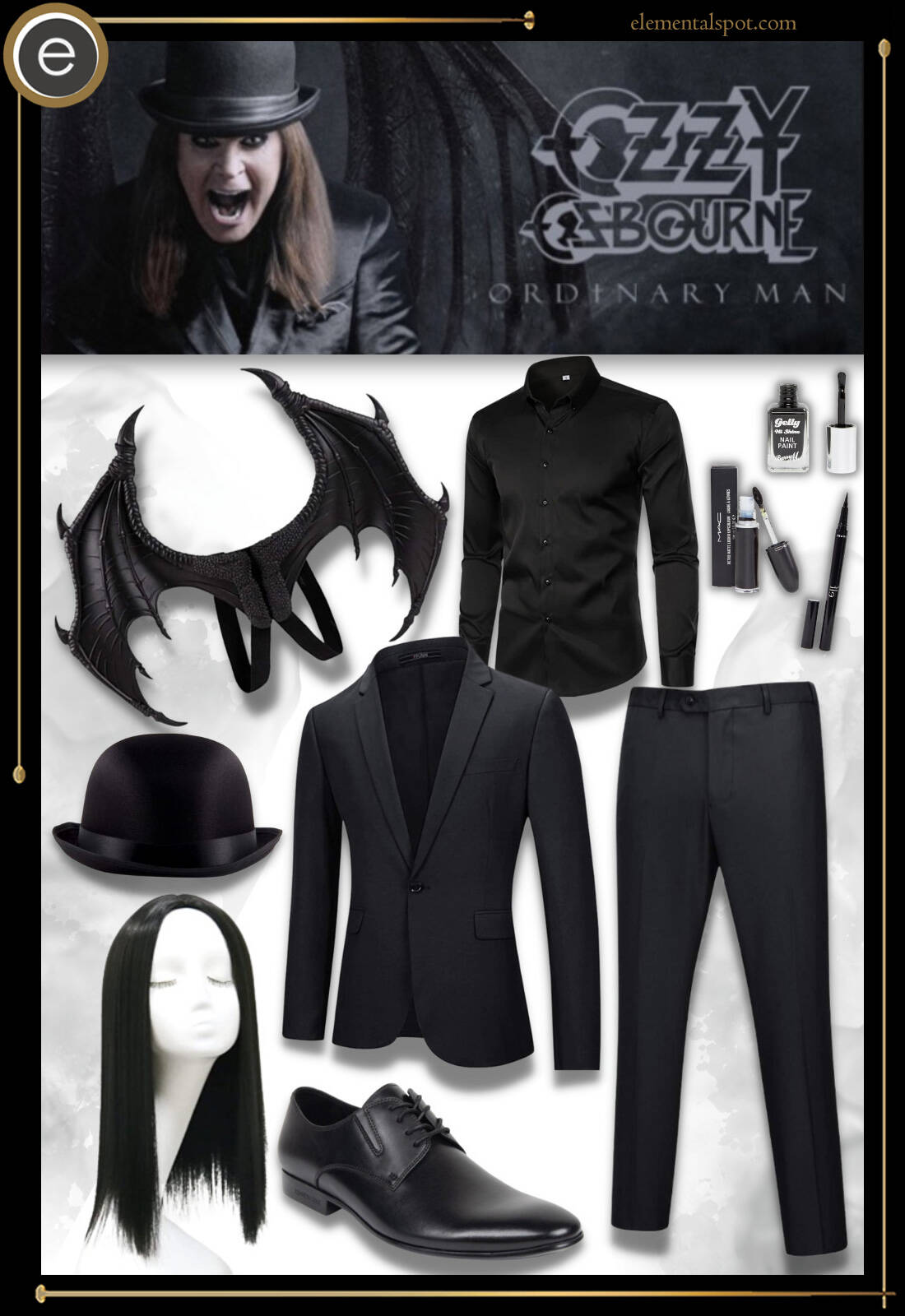 Ozzy Osbourne from Costume Guide
Shopping List for Ozzy Osbourne from Costume & Outfit
Are you looking for a cool and easy costume idea for your next dress-up party or cosplay event? Why not try to dress up like Ozzy Osbourne, the legendary rock star and TV personality? In this article, we will show you how to create a DIY Ozzy Osbourne costume with items you may already have in your closet or can easily find online. Let's rock!
Who is Ozzy Osbourne?
Before we move on to the cosplay, let's first get to know the main character you want to dress up as. Ozzy Osbourne is an English singer, songwriter, and television personality who rose to fame in the 1970s as the lead vocalist of the heavy metal band Black Sabbath. He is known for his distinctive voice, his dark and eccentric image, and his controversial antics on and off stage. He has been nicknamed "The Prince of Darkness" and "The Godfather of Heavy Metal".
Ozzy Osbourne has also had a successful solo career, releasing 12 studio albums and winning several awards, including a Grammy and an MTV Lifetime Achievement Award. He has collaborated with many famous musicians, such as Randy Rhoads, Zakk Wylde, Lita Ford, and Slash. He has also starred in his own reality TV show, The Osbournes, with his wife Sharon and their children Kelly and Jack.
Ozzy Osbourne is widely regarded as one of the most influential and iconic figures in rock music history. He has inspired countless artists and fans around the world with his music, style, and personality.
Ozzy Osbourne's Personality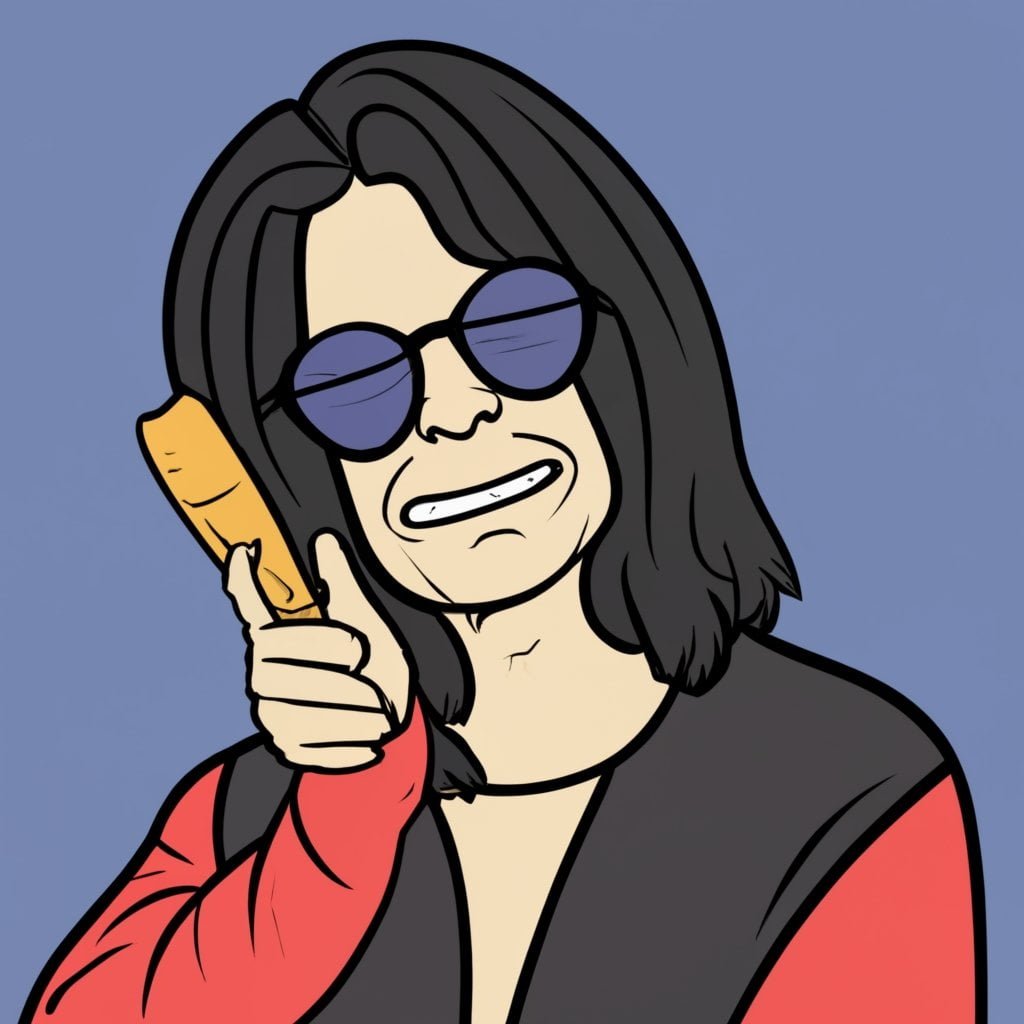 Ozzy Osbourne is a complex and charismatic person who has overcome many challenges and struggles in his life. He has battled with drug and alcohol addiction, depression, health issues, legal troubles, and family conflicts. He has also faced criticism and controversy for his lyrics, performances, and behavior.
Despite his hardships, Ozzy Osbourne has also shown a humorous and compassionate side to his personality. He has expressed his love for his family, friends, fans, and animals. He has supported various charities and causes, such as animal rights, cancer research, and mental health awareness. He has also displayed a sense of humor and self-deprecation in his interviews, shows, and appearances.
Ozzy Osbourne is a person who has lived a life full of highs and lows, successes and failures, joys and sorrows. He is a person who has made mistakes but also learned from them. He is a person who has followed his passion and pursued his dreams. He is a person who has left a lasting mark on the world of music and entertainment.
How to Dress Up Like Ozzy Osbourne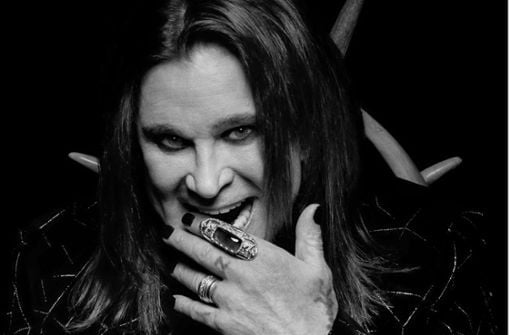 Now that you have learned more about Ozzy Osbourne's background and personality, let's see how you can dress up like him for your costume party or cosplay event.
Here are some steps to follow to create your Ozzy Osbourne look:
Put on your black suit and black satin shirt. Make sure they are well-fitted and not too loose or baggy.
Put on your black oxford shoes. You can also wear black socks if you want.
Apply some black eyeliner around your eyes. You can also smudge it a bit to create a more dramatic effect.
Apply some black nail polish on your fingernails. You can also use fake nails if you prefer.
Apply some black lip gloss on your lips. You can also use lipstick if you want.
Put on your black wig. Make sure it covers your ears and reaches your shoulders or longer.
Put on your rounded black top hat. You can also tilt it slightly
Put on your black costume wings. You can attach them to your back with straps or pins.
You are now ready to rock as Ozzy Osbourne! Don't forget to practice some of his signature moves and expressions, such as throwing up the horns, biting the head off a bat, or shouting "I love you all!"
Here is a video of Ozzy Osbourne performing live in 2019 to give you some inspiration:
Other Costume Ideas
If you enjoyed dressing up like Ozzy Osbourne, you might also like these other costume ideas:
Dress up like My Chemical Romance from The Black Parade. You will need a black military jacket, black pants, black boots, white face paint, and a black wig. You can also add some accessories, such as a red armband, a silver sash, or a guitar. 
Dress up like Sephiroth from Final Fantasy. You will need a long black coat, black pants, black boots, a silver wig, and a long sword. You can also add some details, such as a leather belt, a metal shoulder pad, or a black glove. 
We hope you found this article helpful and informative. Have fun dressing up like Ozzy Osbourne and rocking out with your friends! Remember to share your photos and comments with us on social media. Happy Halloween!
Missing an Outfit Inspo? Submit your idea and we'll make it happen!
Monthly Newsletter
Subscribe and get your Halloween costume ideas from us each year.