Dress Up Like Nightcrawler from Marvel
If you are looking for a good Nightcrawler costume for Halloween or a big cosplay event, here's the winning formula for creating the most exciting outfit of the party! Let's see how to dress up as Nightcrawler from Marvel.
Costume Guide For COSPLAY & HALLOWEEN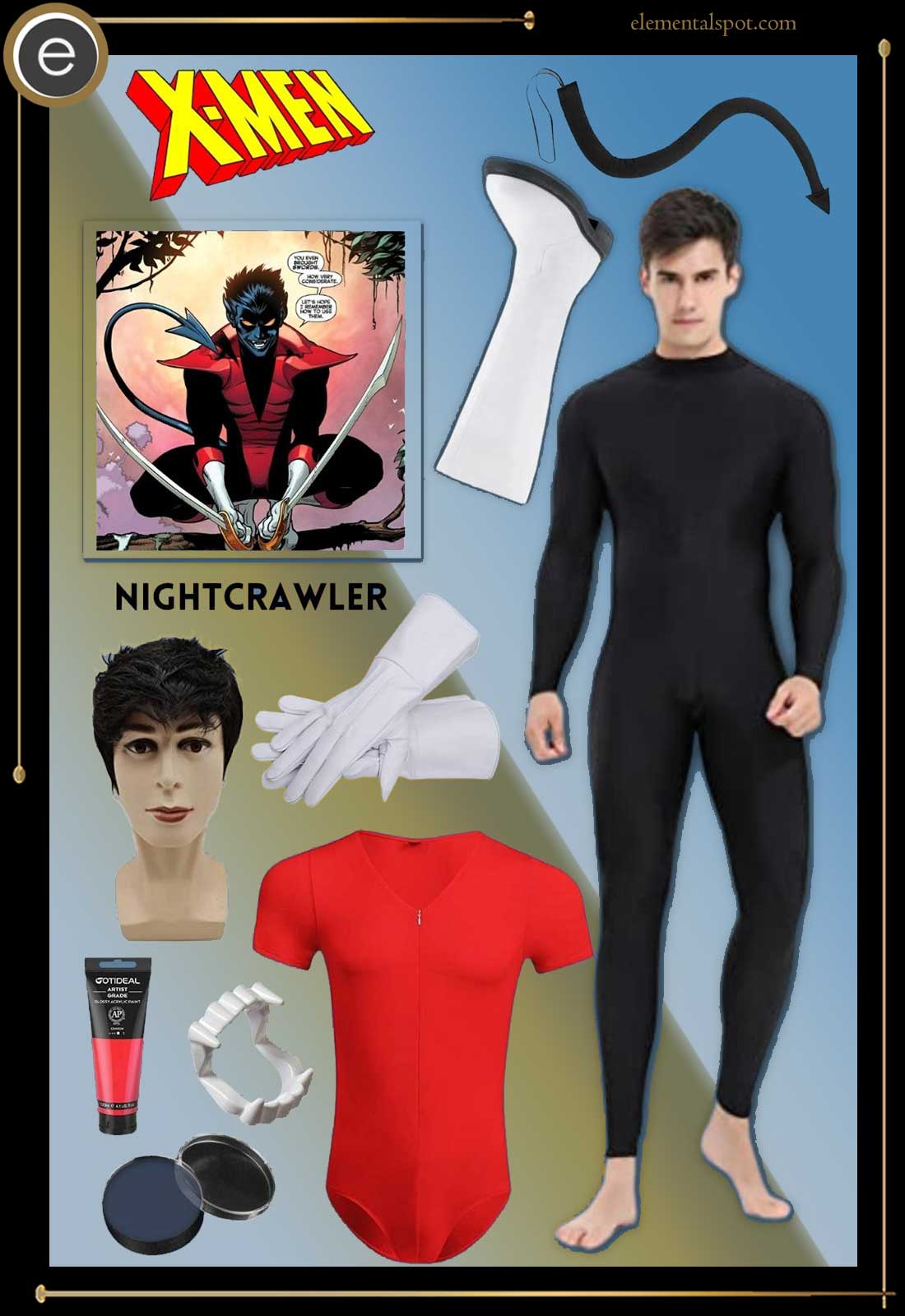 Nightcrawler from Marvel Costume Guide
Shopping List for Nightcrawler from Marvel Costume & Outfit
Looking to embody the agile and enigmatic Nightcrawler from Marvel Comics? Unlock the power of teleportation with an extraordinary Nightcrawler costume. Dive into the intriguing world of this mutant hero as we guide you through the process of recreating his iconic style.
Short About Nightcrawler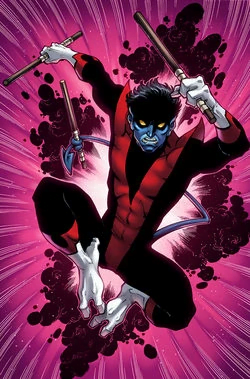 Nightcrawler, also known as Kurt Wagner, is a prominent character in the Marvel Universe. With his distinctive blue skin, pointed tail, and teleportation abilities, Nightcrawler is a beloved member of the X-Men. Known for his acrobatic skills and compassionate nature, Nightcrawler captivates audiences with his unique appearance and intriguing backstory.
Recreating Nightcrawler's Marvel Costume
To bring Nightcrawler's remarkable style to life, follow these steps:
Watch this Tutorial: Begin by immersing yourself in the world of Nightcrawler with this step-by-step YouTube tutorial. This tutorial will provide invaluable insights into capturing Nightcrawler's distinctive appearance.
Red Bodysuit: Start with a form-fitting red bodysuit as the foundation of your costume. Look for one that is comfortable and allows for ease of movement.
Black Bodysuit: Layer a sleek black bodysuit over the red one to replicate Nightcrawler's signature two-tone look. Ensure it complements the red bodysuit seamlessly.
Blue Makeup: Apply vibrant blue makeup to your face and any exposed skin areas. This step is essential to achieve Nightcrawler's distinct blue skin tone. Blend it evenly to create a realistic effect.
White Boots: Complete the ensemble with white boots that reach your mid-calf. Opt for boots with a comfortable fit, as you'll be on your feet, showcasing Nightcrawler's agile moves.
White Gloves: Slip on a pair of white gloves to emulate Nightcrawler's unique hand appearance. Ensure they fit snugly and allow for flexibility.
Devil Tail: Attach a devil tail to your costume to emulate Nightcrawler's devilish attributes. Make sure it is securely fastened and proportionate to your body size.
Red Paint: Use red paint to add fine details to your face and costume, such as accentuating Nightcrawler's distinct facial markings and any intricate patterns on the bodysuit.
Black Wig: If your hair color doesn't match Nightcrawler's signature black hair, opt for a black wig to complete the look. Style it to match his iconic hairstyle.
Vampire Teeth: Enhance the authenticity of your Nightcrawler costume with a set of vampire teeth. These will emphasize Nightcrawler's fanged appearance and add an extra touch of intrigue.
Conclusion
Embrace your inner mutant and astound everyone with an incredible Nightcrawler Marvel costume. With the right materials and attention to detail, you can transform into this captivating character. For more Marvel costumes inspiration, explore how to Dress Up Like Nick Fury from Marvel or Dress Up Like Winter Soldier from Marvel . Additionally, dive into the captivating world of Mystique with our article on JLaw's Outfits as Mystique: Unveiling Mystique: JLaw's Mesmerizing Outfits. Let your creativity soar as you embody these extraordinary Marvel characters!
Missing an Outfit Inspo? Submit your idea and we'll make it happen!
Monthly Newsletter
Subscribe and get your Halloween costume ideas from us each year.