Dress Up Like Winter Soldier from Marvel
If you are looking for a good Winter Soldier costume for Halloween or a big cosplay event, here's the winning formula for creating the most exciting outfit of the party! Let's see how to dress up as Winter Soldier from Marvel.
Outfit Guide For COSPLAY & HALLOWEEN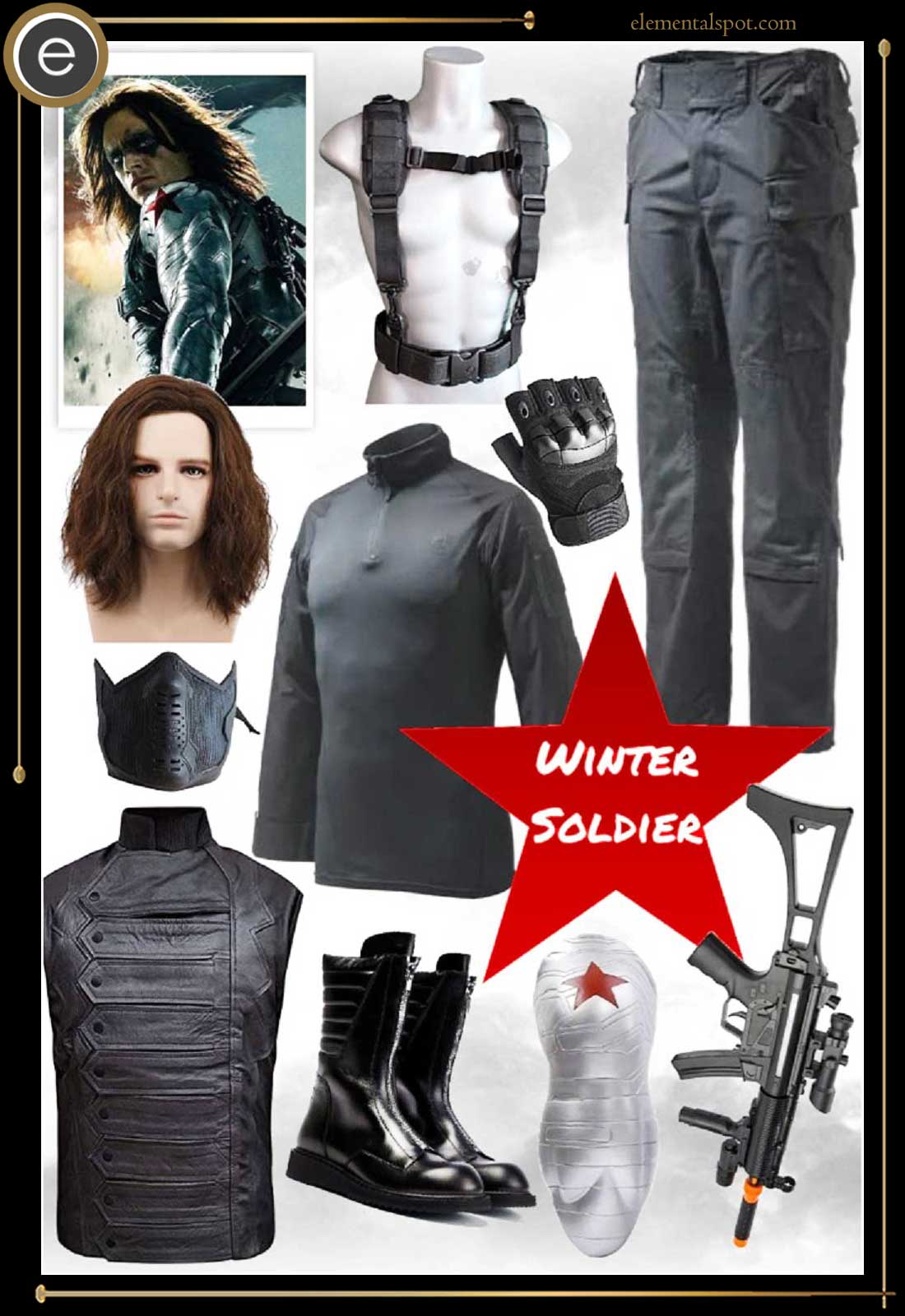 Winter Soldier from Marvel Outfit Guide
Shopping List for Winter Soldier from Marvel Costume & Outfit
Dress up like The Winter Soldier for Halloween!
The Winter Soldier is one of the most beloved Marvel characters of all times. With a stylish armor and an incredibly cool attitude, it would be an excellent choice to dress up as this character for Halloween. You'll be instantly recognizable in this Winter Soldier costume!
Who is The Winter Soldier?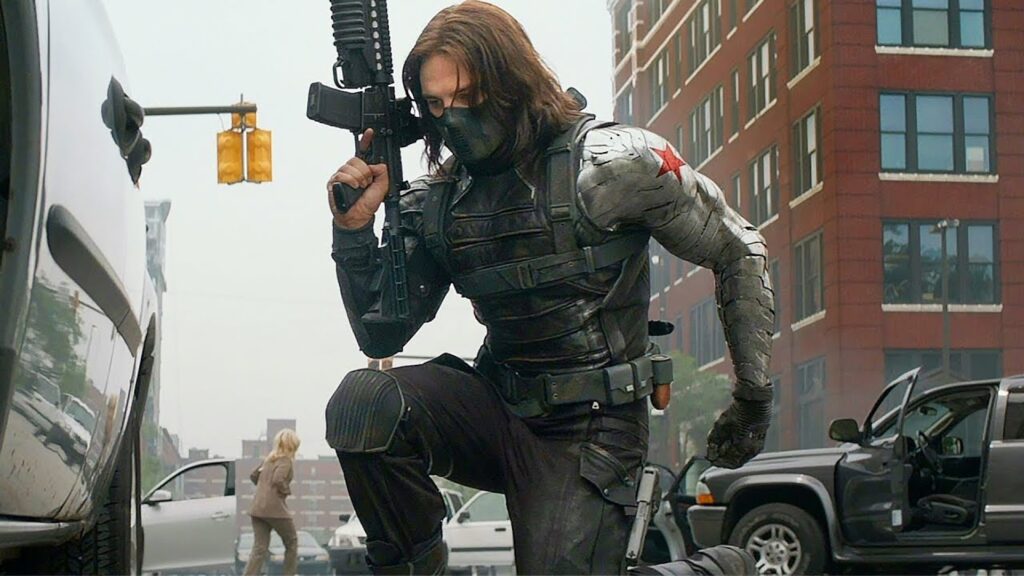 The Winter Soldier's real name is James Buchanan "Bucky" Barnes, more commonly known as Bucky Barnes. He is portrayed by Sebastian Stan in the Marvel Cinematic Universe media franchise, based on the Marvel Comics character. He used to be Steve Rogers' best friend when they were children, and they served together during World War II. Afterwards, Barnes was transformed into a brainwashed Hydra super soldier and assassin known as the Winter Soldier.
He is eventually cured of his programming in Wakanda.
The Winter Soldier costume and accessories 
The Winter Soldier is easily recognized by his metal arm. His original costume was created by costume designer Judianna Makovsky, who worked on the Captain America: The Winter Soldier film. 
To become the Winter Soldier, you will have to slip on a black combat shirt and some black combat pants. Continue the transformation by investing in a black tactical vest, black tactical gloves, and a body holster. A pair of sleek black combat boots are also essential. Finalize the costume with a black face mask, and of course don't forget the star of this costume, the start-adorned metal arm. Grab a fake gun for good measure, making your costume even more realistic and adding to the character's aura of danger. The Winter Soldier is, after all, a killing machine.
The Winter Soldier Makeup
The Winter Soldier's look focuses on the eye area. To replicate it, start with a black eyeliner and smudge it around your eyes. Add on some brown eyeshadow, covering your whole eye with a large makeup brush. Finally, use a blusher brush to cover your eyes with black eyeshadow. A nice tip is to spray some water on your brush and it will make the dark color stand out more intensely.
With this easy makeup tutorial, incredibly cool outfit, and you fake gun prop, you'll be star of the party this Halloween in your Winter Soldier costume!
Transform into your favorite DC Comics heroes and villains with costumes inspired by Joker 1989 from Batman, or Harley Quinn, and let your inner superhero shine.
Missing an Outfit Inspo? Submit your idea and we'll make it happen!
Monthly Newsletter
Subscribe and get your Halloween costume ideas from us each year.