Mutant Chic: Jennifer Lawerence's X-Men Apocalypse Style
Not unexpectedly for a Sci-fi superhero movie, the plot of Bryan Singer's X-Men Apocalypse (2016) saw the fate of the Earth hanging in the balance. However it would be Jennifer Lawrence's Raven, better known as the shape-shifting Mystique, with a little help from her friends who would step-up to stop the total destruction of mankind. 
With the highly anticipated X-Men Apocalypse, the ninth movie in the X-Men franchise, seeing her slip back into that blue body paint for the third time. Only one of the star's Sci-fi movie offerings of the year, with 2016 also being the year that her interstellar romance Passengers premiered. But where the latter was stylish and sleek, Jennifer's X-Men Apocalypse outfits were a little bit harder to translate into a modern wardrobe. 
So let's see how we interpreted them to add a little bit more mutant chic to your closet…
Jennifer Lawrence's Blue Skin as Mystique in X-Men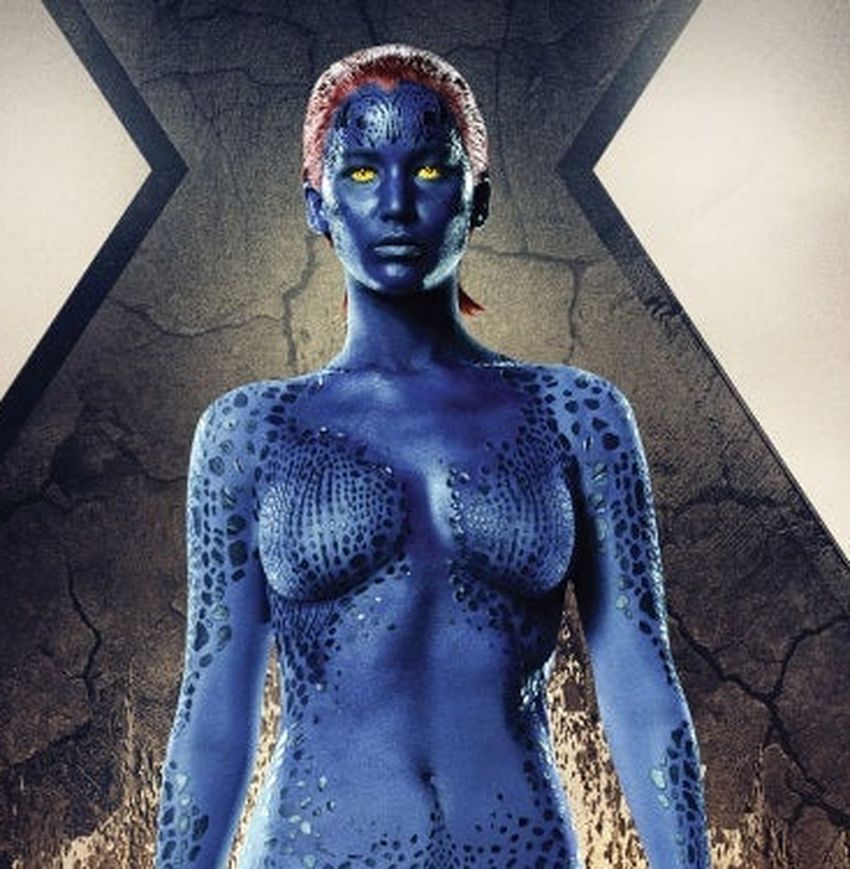 It is only right to start our fashion analysis of Mystique's wardrobe with her naturally blue skin, which was the Jennifer Lawerence X-Men Apocalypse outfit that she spent the most time in. Even if a lot of that time was in the make-up room, as she describes in the video below.
But the dark blue painted skin and strategically placed scales is definitely NSFW, and would look more like a costume than high fashion, so why not swap the brushes and paint for a striking blue jumpsuit. A great way to replicate Mystique's beautiful and striking look.
Jennifer Lawrence talks about the process of turning her into the blue skinned, yellow eyed Mystique.
Mystiques Casual T-Shirt and Jeans in X-Men Apocalypse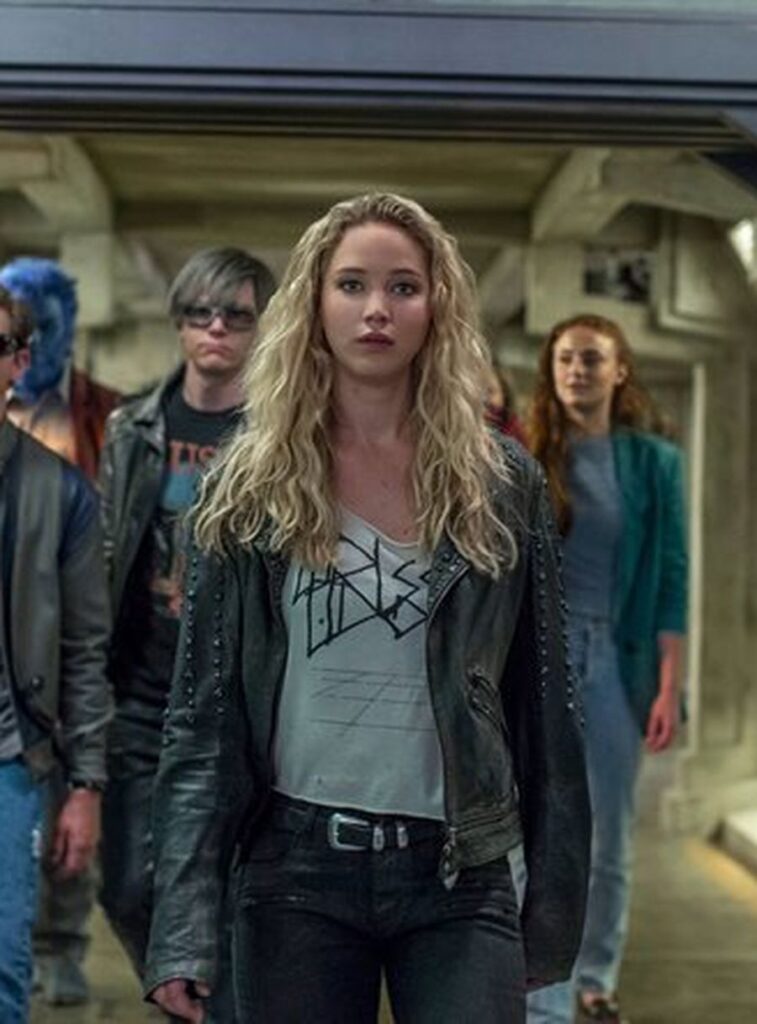 For Mystique the only thing more important than her natural appearance that signifies she is a mutant, would be the very human fashion style she uses when she shape-shifts.
Although she can transform herself into any human, and mimic their voices, her go to blond haired Jennifer Lawrence X-Men Apocalypse outfits consist of the typical modern fashions of the decade. Like this look with her simple oversized graphic tee and black skinny jeans, that fit her young human form perfectly.
The Gold Hoop Earrings That Jennifer Lawrence's Mystique Wears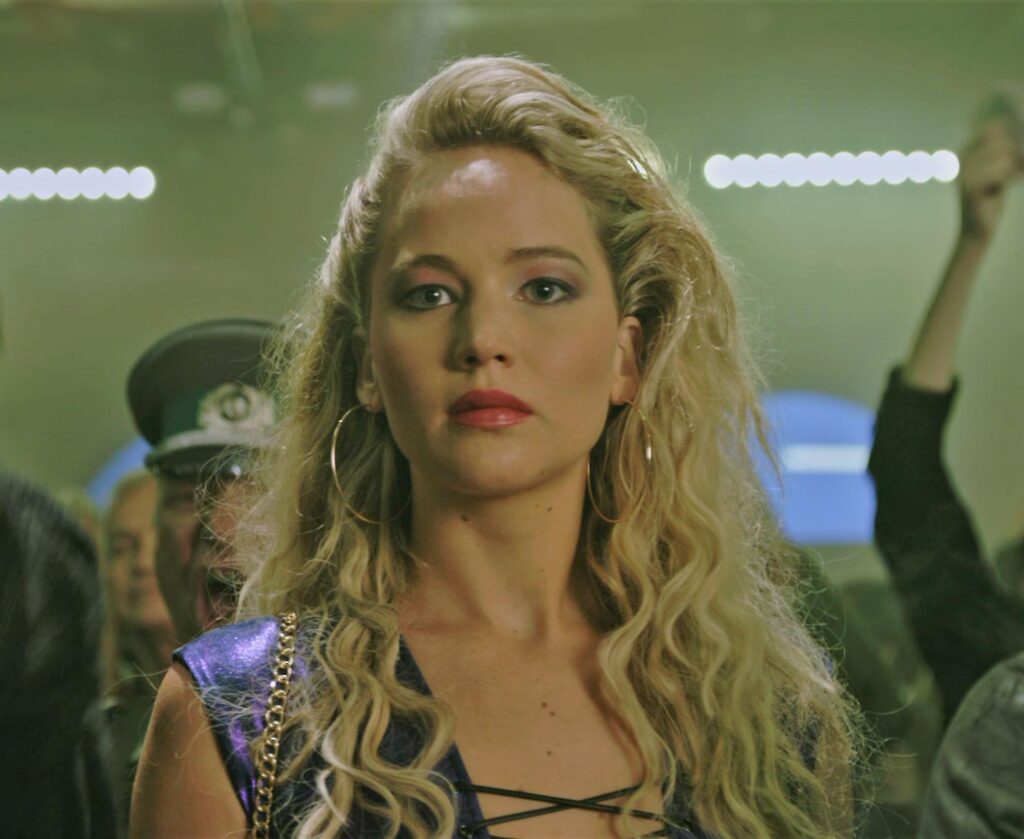 Even when Mystique has shape-shifted herself into a more traditional human form, away from her natural blue skin and yellow eyes, she never forgets to add the little accessories that finish her looks off. Her hair, make-up and even her jewelry, like these large gold hoop earrings, give her a more natural human appearance.
Mystiques Super Suit worn by Jennifer Lawrence in X-Men Apocalypse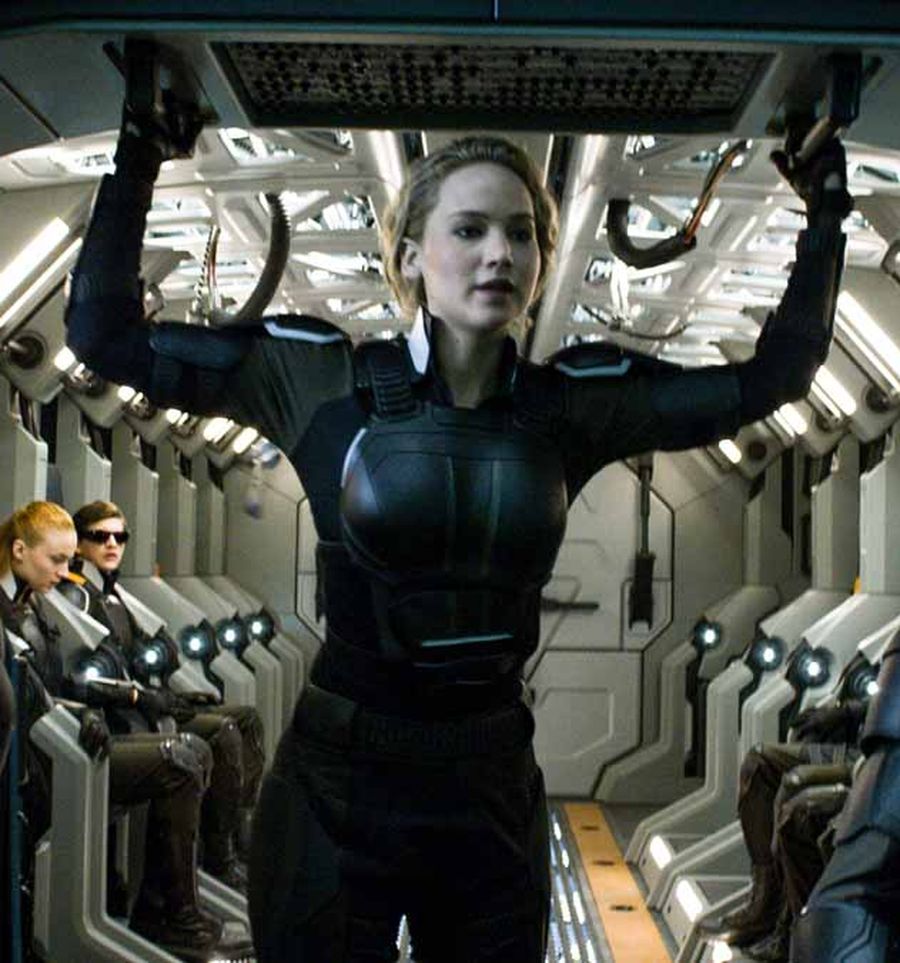 Mystique's wardrobe always fitted the purpose of the situation that she found herself in. So when it was up to her to lead the team of young X-Men into battle to determine the fate of mankind, it was time for her to put on their official uniform.
Just like her natural blue skin, this Jennifer Lawrence X-Men Apocalypse outfit will be hard to replicate without looking like a fancy dress costume. A possible answer could be a leather crop top and trouser co-ord set. Still a tough and battle worthy choice, that has hints of the X-Men uniform, but also is much more wardrobe friendly at the same time. 
Mystiques Blue Lace Up Dress from X-Men Apocalypse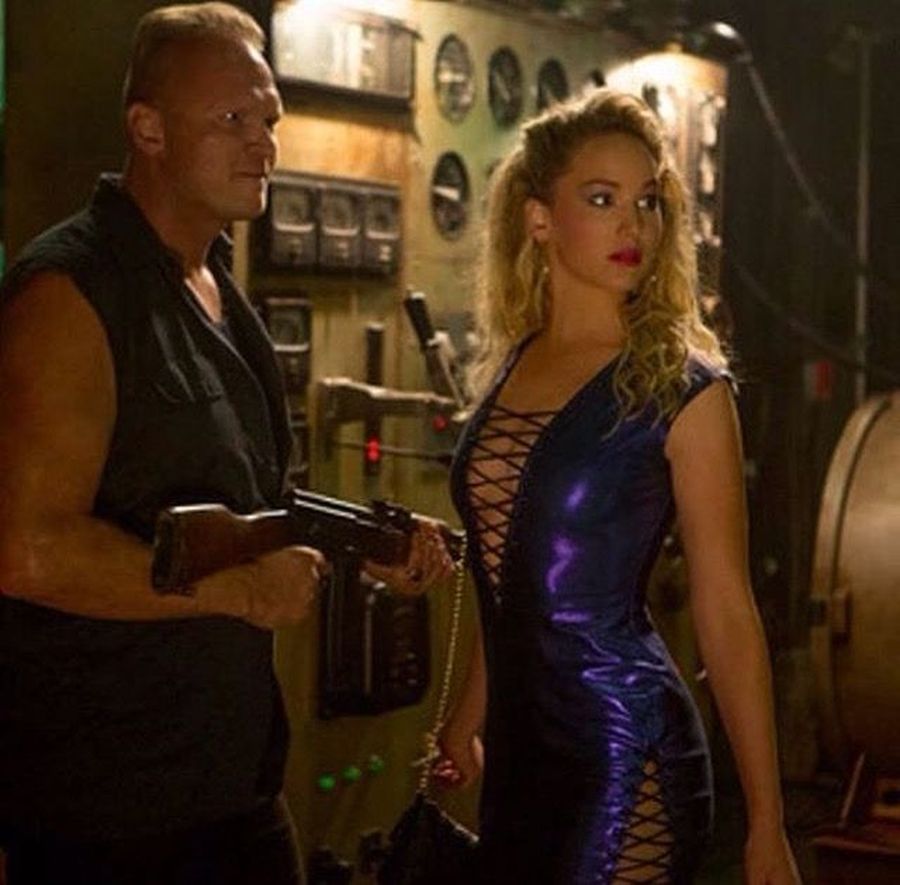 If you were looking at the Jennifer Lawrence X-men Apocalypse outfits for something that was a bit sexy and would have all eyes on you, then her blue lace-up dress is perfect. Paired with her gold hoop earrings and her fighting attitude, this look is as much a statement as her blue skin is. But the figure-hugging dress with lace-up front and side split isn't for the faint of heart and will definitely take some of Mystique's confidence to pull it off.
Jennifer Lawrence's Touch of Scarlet Lipstick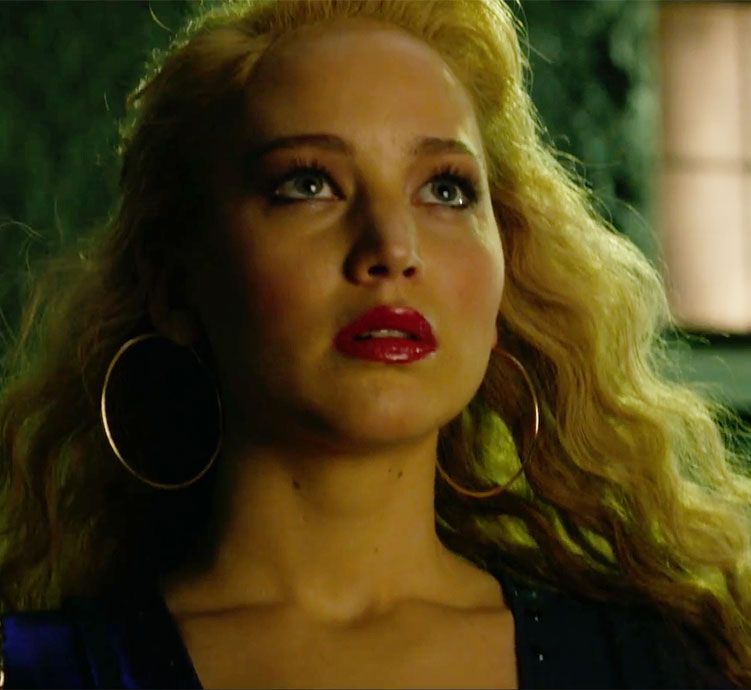 Every one of the Jennifer Lawrence X-Men Apocalypse outfits are a stand out moment in the movie for Mystique, whether she is in her natural blue skinned form or in disguise. But not all of her looks are easy to translate to a modern wardrobe. However one thing that is easily stealable is her splash of scarlet red lipstick. Nobody will know it's inspired by an X-men other than you, but who doesn't love a little style secret or two.  
Although Mystique is a blue skinned, yellow eyed mutant her wardrobe throughout the rest of the movie is just as striking and statement making as her natural appearance. Even with most of the Jennifer Lawrence X-Men Apocalypse outfits being difficult to wear without looking like you are going to a fancy dress party, there are always ways to interpret them. But most importantly, if you want to channel your inner Mystique make sure to do everything with a tough yet confident edge.
Unveiling the connection between Jennifer Lawrence's unforgettable outfits in Passengers and her timeless appeal in No Hard Feelings, we delve into her fashion evolution, seamlessly transitioning from a sci-fi setting to effortless chic.