Interstellar Style: Jennifer Lawerence's Passengers Wardrobe
With the Sci-fi genre not usually being known for it's fashion and style credentials, 2016's Morten Tyldum movie Passengers quickly proved an exception to the rule. A genre characterized with form fitting bodysuits, the utilitarian trench coat and rich golds and silvers, the Jennifer Lawrence outfits in Passengers are an enviable collection of stand out pieces any fashionista would covet.
Telling the story of Jim and Aurora, our flawlessly dressed New York writer, who gave up their lives on earth to travel 120 years to a distant planet known as the 'Homestead Colony.' With their hibernation pods malfunctioning, and no way to go back into suspended animation, they are 90 years too early for their estimated destination and are alone in space.
Jennifer Lawrence's Black Halter Dress in Passengers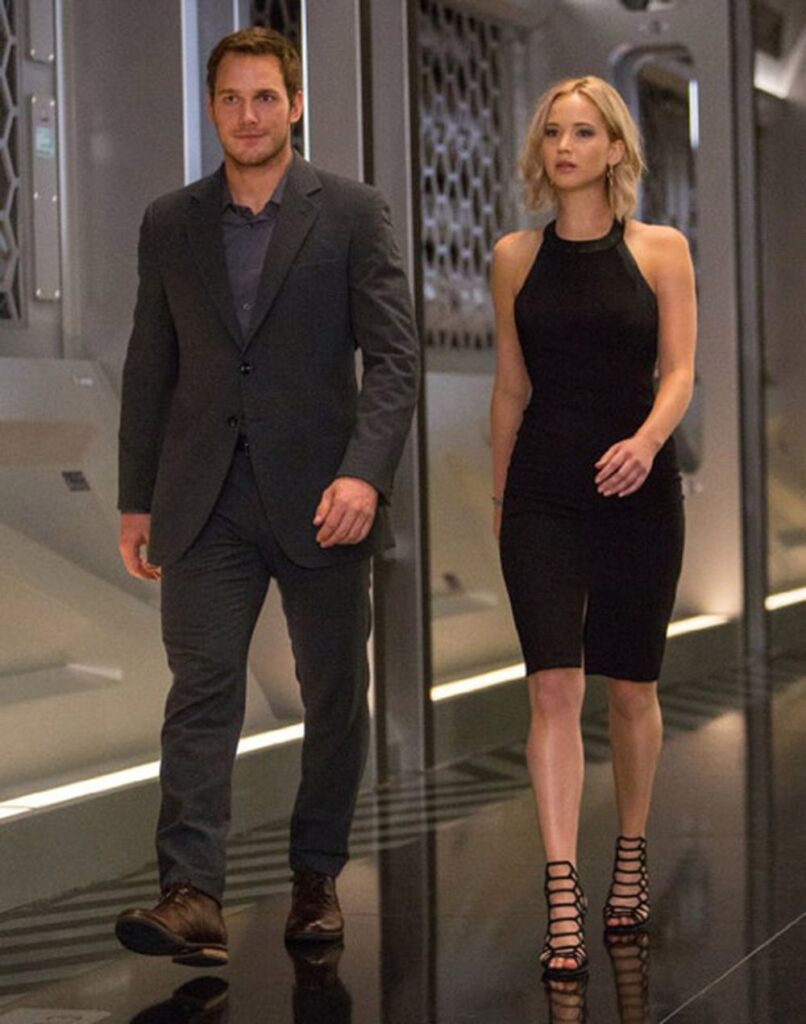 With every single one of the Jennifer Lawrence outfits in Passengers giving us a perfect style moment, none made us gasp more than the fitted black halter dress Aurora wears on her first date with Jim. The slinky, figure-hugging dress with a high neckline and front slit, showcased Aurora's beauty with simple understated details. Literally looking like she had stepped right out of one of the many Cosmopolitan New York bars she no doubt frequented in her life on earth.
Passengers Aurora's Sheer Silk Blouse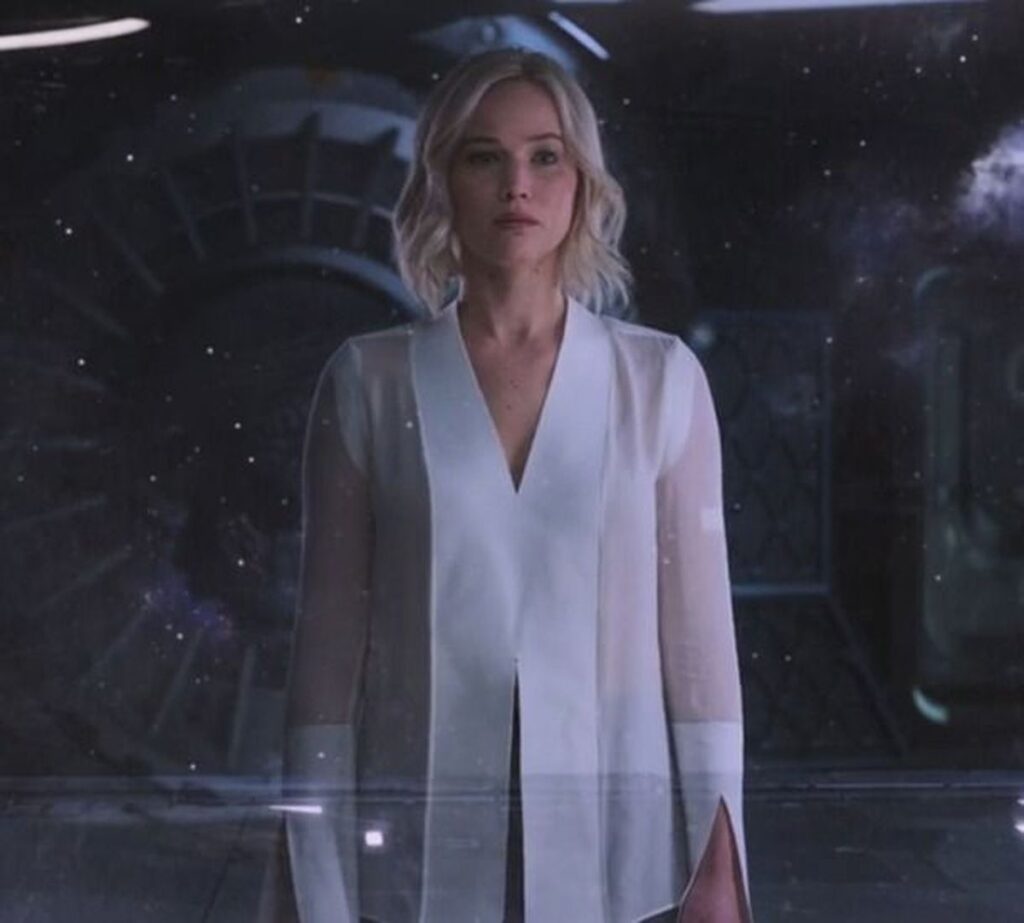 Playing on the movie's sci-fi genre, and in contrast to the futuristic look of the surroundings, the Jennifer Lawrence outfits in Passenger use delicate fabrics in a very neutral color palette to give her a look of restrained elegance. Like Aurora's silk blouse, from Dion Lee's Fall 2015 collection, in a sheer winter white. With no jewelry or heavy make-up spoiling the simple, crisp and luxurious look that she carries off even in the most trying circumstances.
Black Jumpsuit Jennifer Lawrence Wears in Passengers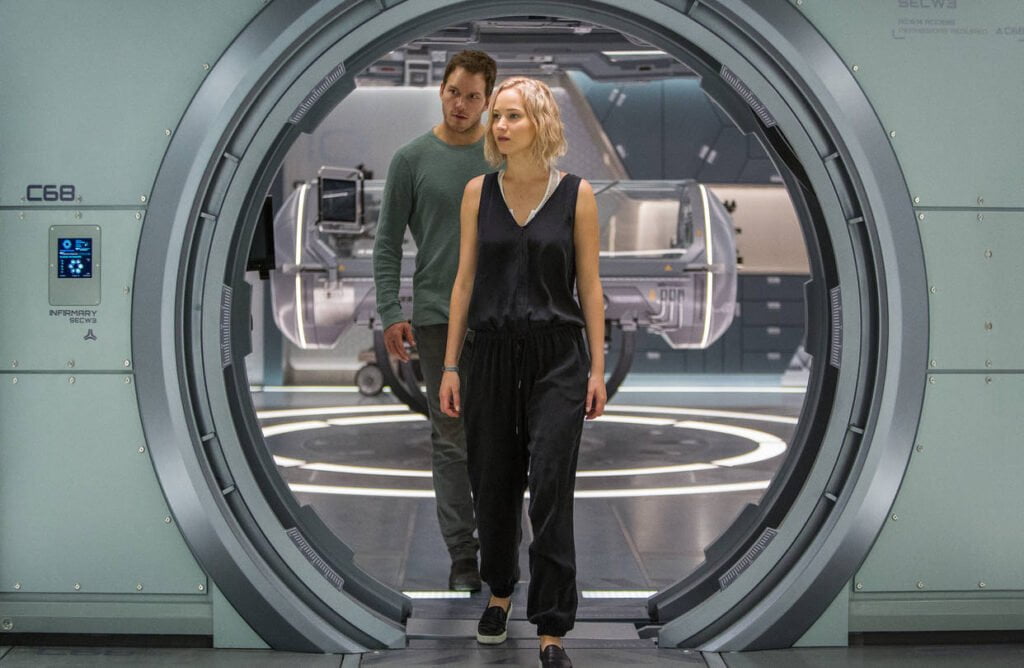 Aurora adapts quickly to life inside the Avalon spaceship with just Jim and herself awake, and continues her catwalk of statement outfits with a more leisurely black jumpsuit. Keeping it simple and pairing it with black pumps and minimum jewelry, she shows a more relaxed side to her character. Capturing that easy comfort that is hard to do well.
Aurora's Sexy White Mesh One Piece Swimsuit in Passengers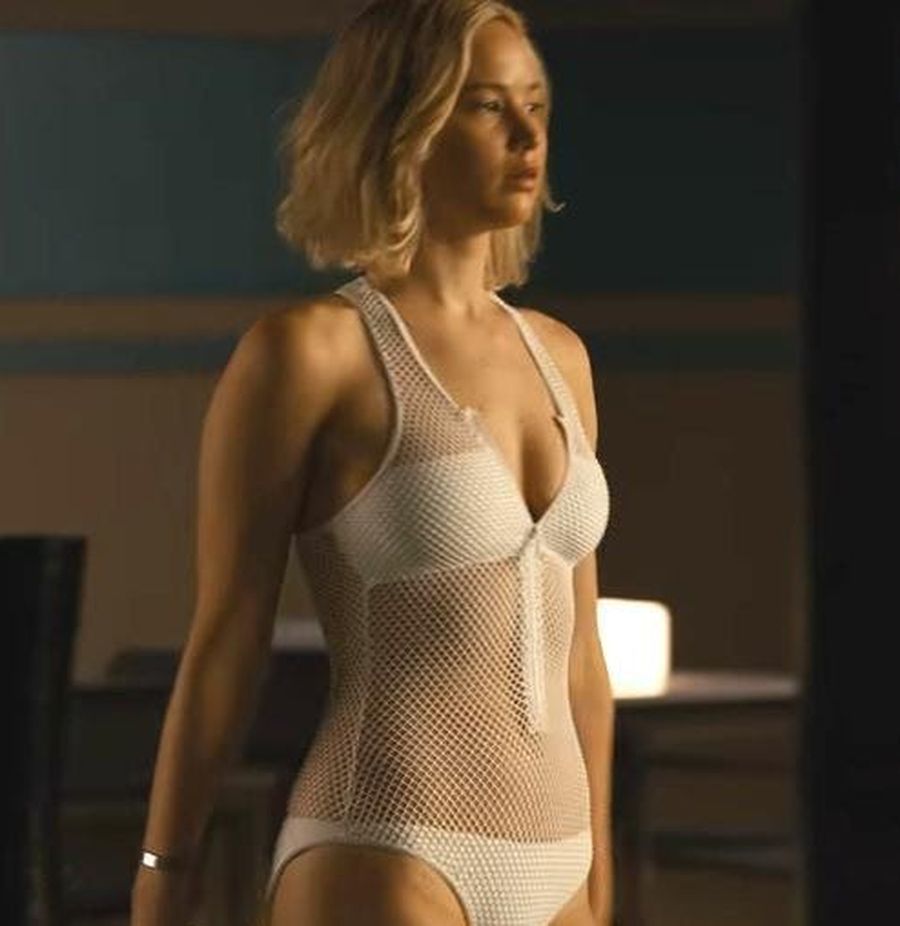 No style analysis of the Jennifer Lawrence outfits in Passengers would be complete without mentioning the striking white mesh Melissa Odabash swimsuit that she wears. Or the dramatic circumstances that see her swept up in a water bubble while wearing it. But with a nod to a futuristic look, the mesh one piece leaves little to the imagination.
Jennifer Lawrence's Leather Leggings in Passengers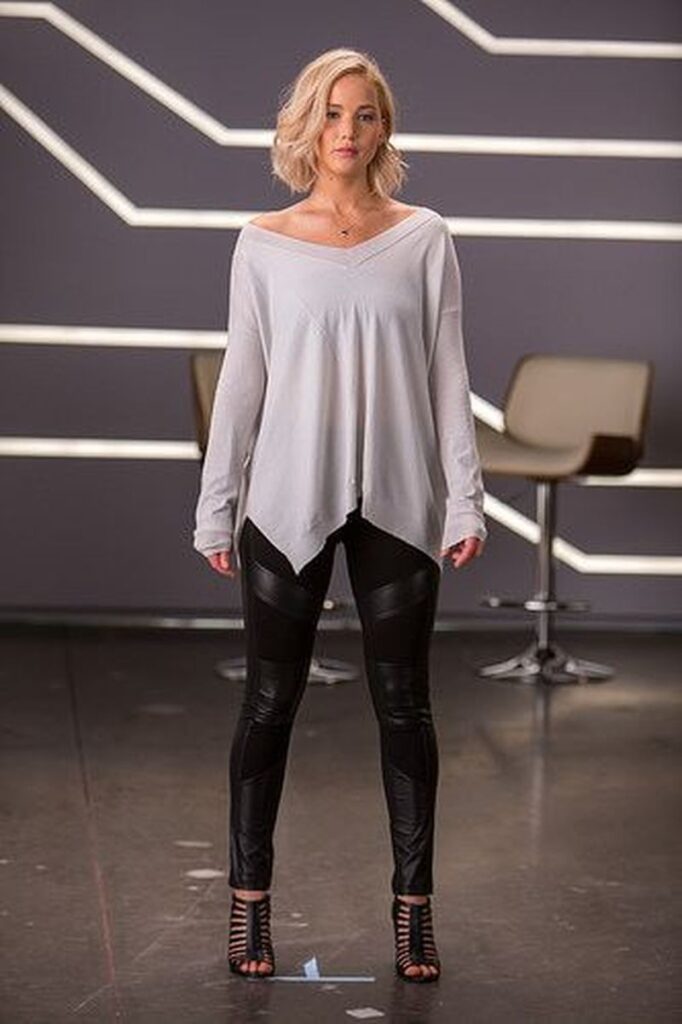 With so many statement pieces in Jennifer Lawrence's Passengers wardrobe, it is easy to see how the looks have captivated the viewing audience. With Aurora's simple, restrained elegance even being obvious in her choice of leggings to go with her slouchy jumpers and mesh tops. Using the tight leather leggings to give that classic sci-fi form fitting bodysuit look.
The Passengers Red Cocktail Dress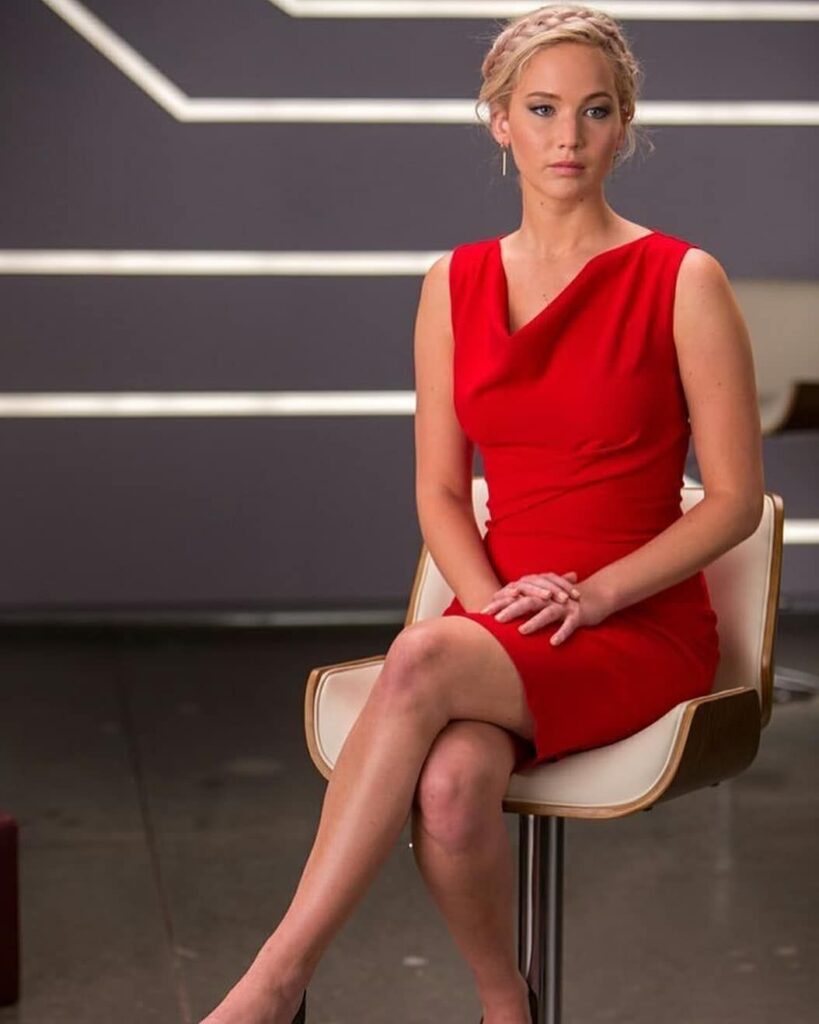 Aurora's wardrobe always stuck to her neutral color palette of monochromatic blacks, whites and grays, so when she eventually wears the fitted red cocktail dress it is a real standout moment. The figure skimming scarlett dress with a softly draped cowl neck was a symbol of love. Signifying Aurora's final choice to stay with Jim, and have a 'hell of a life' together on the Avalon.
Although there aren't many other characters to compete for the spotlight in the movie, it goes without saying that the Jennifer Lawrence outfits in Passengers would stand out either way. With her eye-catching neutral monochromatic color palette and figure-hugging silhouettes, you can see why the fashionistas covet her looks. And how easy it would be to give your own wardrobe a fashionable futuristic twist just like Aurora's.
From showcasing her notable outfits in Passengers to capturing the essence of Jennifer Lawrence's style in No Hard Feelings, it's clear that Lawrence's fashion choices continue to captivate and inspire. For a glimpse of her iconic apocalypse outfit, click here: Jennifer Apocalypse Outfit