Dress Up Like Nick Fury from Marvel
If you are looking for a good Nick Fury costume for Halloween or a big cosplay event, here's the winning formula for creating the most exciting outfit of the party! Let's see how to dress up as Nick Fury from Marvel.
Costume Guide For COSPLAY & HALLOWEEN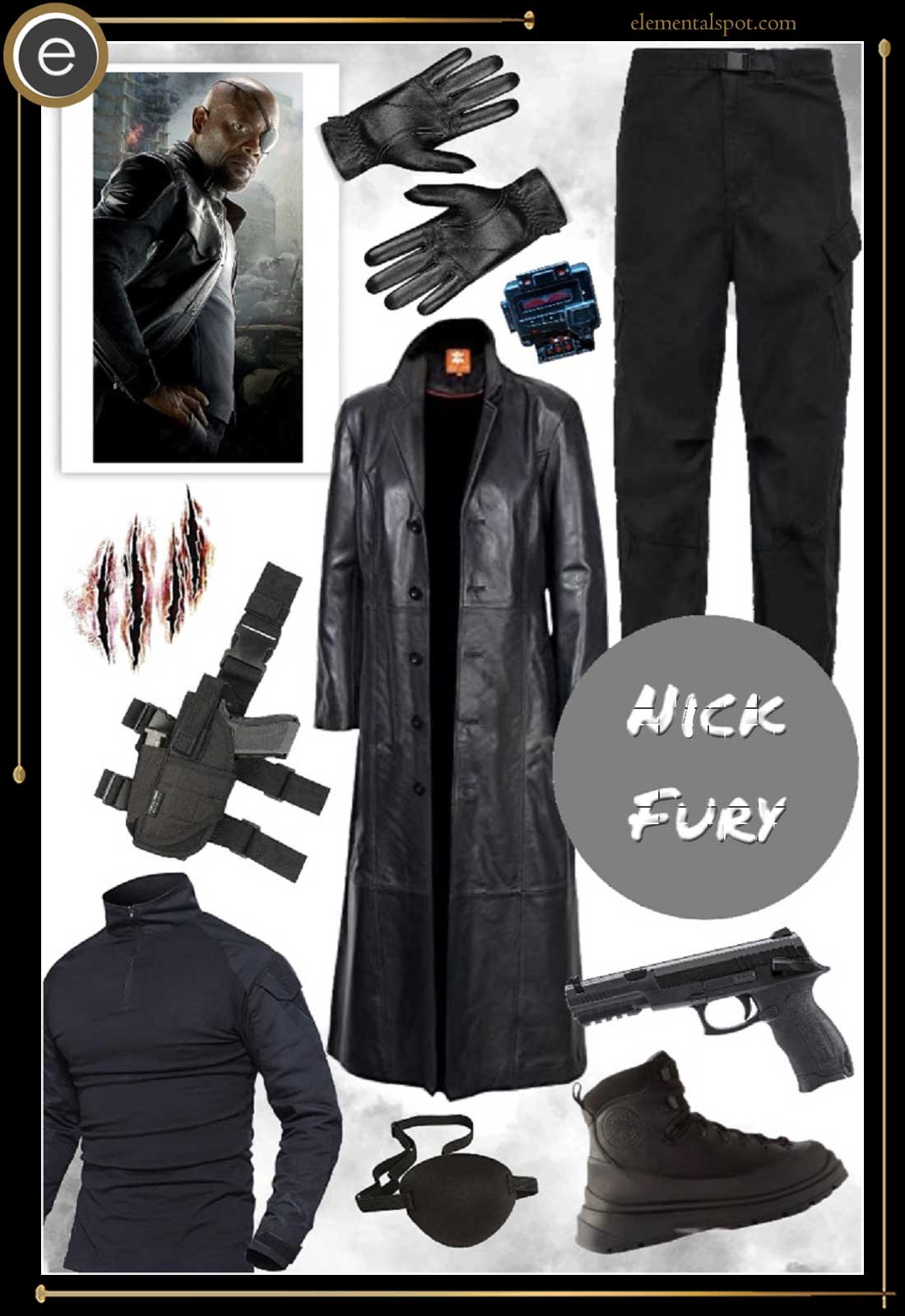 Nick Fury from Marvel Costume Guide
Shopping List for Nick Fury from Marvel Costume & Outfit
Nick Fury Costume: Embody the Legendary Spy
It's time to step up to the plate and become the man who started it all, Nick Fury. Whether you're rocking it solo or sporting it in a group of Avengers friends, a Nick Fury cosplay is always necessary whenever the Avengers are involved. For as often as we see him, not many people know a whole lot about Nick since he isn't as focused on as the Avengers. Let's create Nick Fury Marvel Costume.
Unleash the Spy Within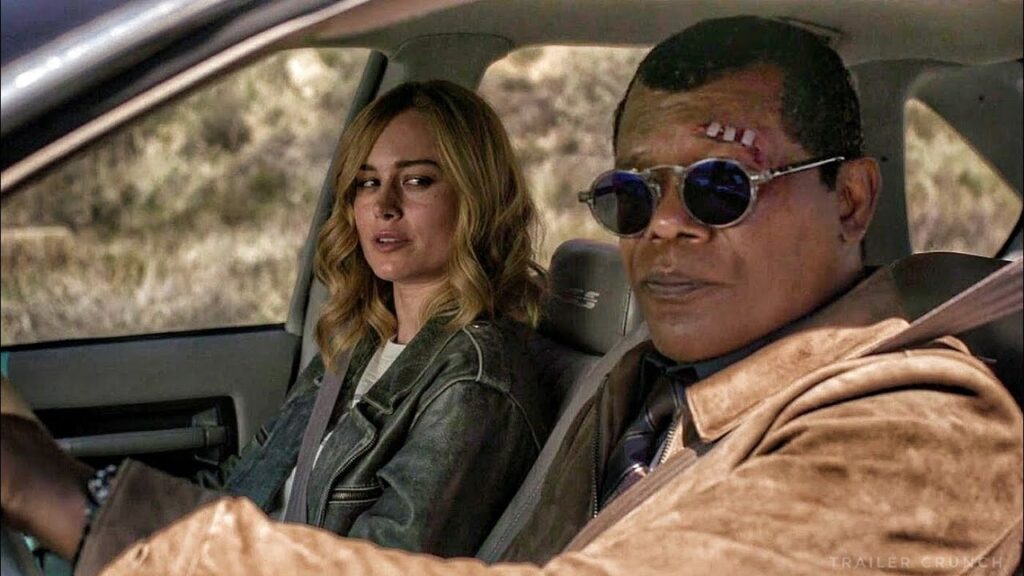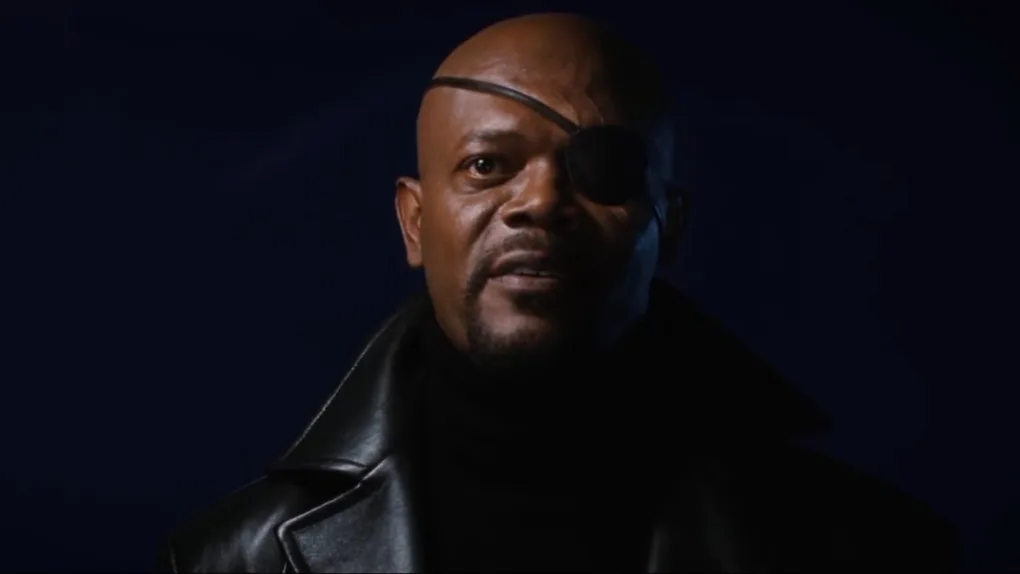 So how did Nick Fury get to where he is now, as we know him? Nick is a spy and former director of S.H.I.E.L.D. and the founder of the Avengers. This is what we know of him now but before that, he actually started in the U.S. Army, then later became a CIA operative during the Cold War. It was then that he decided to join S.H.I.E.L.D. in order to fight against Earth's most dangerous enemies, having a strong sense of justice to show for it. Around the 90s, he met Vers and helped her uncover the human parts of herself as Carol Danvers, the two then worked together in order to fight off the Starforce. The Flerken, cat-like species known as "Goose" was responsible for permanently blinding Fury in his left eye but he still took a liking to the animal, taking care of her. This was the start of something new.
Bring Nick Fury to Life
Now for the exciting part, the cosplay! Starting with shoes, Nick wears basic black boots, black cargo pants, and a black military, long-sleeved shirt. It's safe to say that you'll more than likely only be rocking one color with this outfit, so be prepared to blend in with the night.
Now that you have all of that, add some black leather gloves and a fake scar tattoo near the left eye for that imaginary Goose scratch. Afterward, place the black eyepatch over it and attach your black, leg holster to hold your fake pistol. Don't forget your Captain Marvel pager and last but not least, a long, black, leather coat that hangs.
Nick Fury's outfit is simple, yet it's impossible to imagine him wearing anything else. In Captain Marvel, his look is stylized by Sanja Milkovic Hays and in The Avengers, his look is designed by Alexandra Byrne.
So get out there and make sure the Avengers aren't wreaking havoc everywhere they go in your convincing Nick Fury Marvel Costume.
Whether you're aiming for a superhero ensemble or a magical touch, a standout costume options to consider is Draco Malfoy from Harry Potter.
Missing an Outfit Inspo? Submit your idea and we'll make it happen!
Monthly Newsletter
Subscribe and get your Halloween costume ideas from us each year.