Dress Up Like Nancy Thompson from A Nightmare on Elm Street
If you are looking for a good Nancy Thompson costume for Halloween or a big cosplay event, here's the winning formula for creating the most exciting outfit of the party! Let's see how to dress up as Nancy Thompson from A Nightmare on Elm Street.
Costume Guide For COSPLAY & HALLOWEEN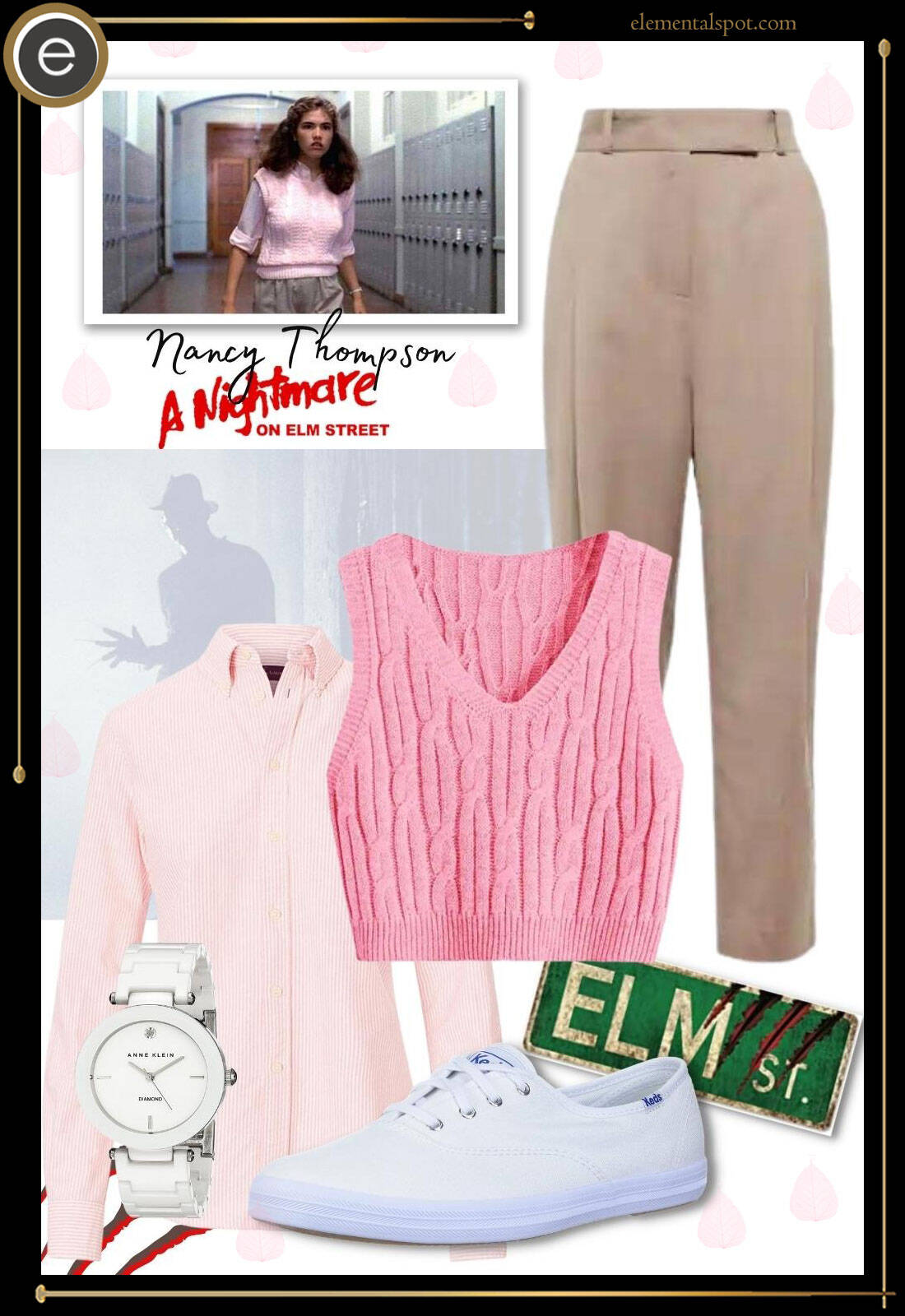 Nancy Thompson from A Nightmare on Elm Street Costume Guide
Shopping List for Nancy Thompson from A Nightmare on Elm Street Costume & Outfit
Wes Craven wrote, produced, and directed the 1984 American supernatural slasher movie A Nightmare on Elm Street. It is the first entry in the A Nightmare on Elm Street series, and Johnny Depp makes his acting debut. Other cast members include Heather Langenkamp, John Saxon, Ronee Blakley, Robert Englund as Freddy Krueger, and John Saxon. The costumes were designed by Dana Lyman.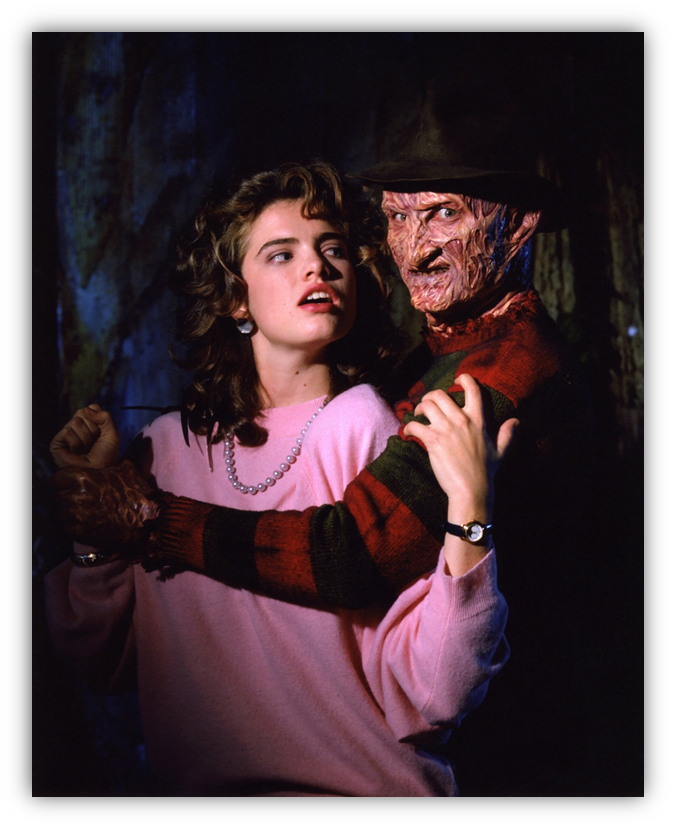 Nancy Thompson: A Nightmarish Journey Influenced by John Carpenter's Halloween
Many of the clichés from low-budget horror movies from the 1970s and 1980s, which were popularized by John Carpenter's Halloween, were used in the movie (1978). In a morality play in the movie, sexually promiscuous teens are put to death.  The battle to identify the difference between dreams and reality, as reflected through the lives and dreams of the youths in the film, is the movie's premise, according to critics and cinema historians.
Nancy Thompson is a senior in high school. She finds it challenging to stay awake throughout her lessons. Because of the horrifying nightmares, she has been experiencing, she doesn't get much sleep. Every night they contain the same man. He is missing his fingernails in favor of pointed knives that protrude from a glove. His entire body has been scorched. The black fedora he wears on his head is the only aspect of him that is unburned.
Nancy is currently living out her greatest fears. Too many murders and suicides have occurred recently for them to be random occurrences. She believes that the man from her nightmares, whose name is Freddy Krueger (here is how o get his costume), is responsible and that she must avoid going to sleep in order to prevent anyone else from dying. After taking the killer's hat, which is labeled "Fred Krueger," Nancy ultimately learns that she can pluck items out of her dream. Nancy first relies on caffeine to stay awake.
How to get Nancy Thompson Look?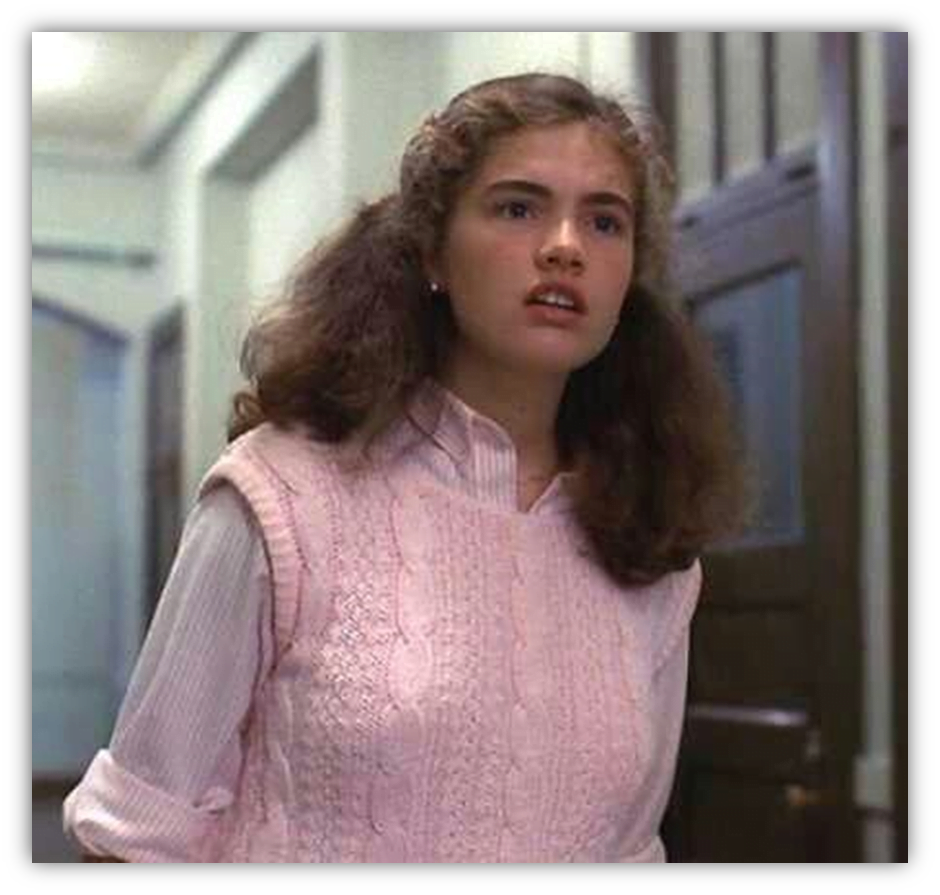 Your Nancy Thompson costume from A Nightmare on Elm Street (1984) should be easy and very straightforward.
The film is set in the 80s, and our character is a very beautiful sweet girl who dresses in a beige and pink color palette, matching her sweetness, romanticism, and innocence.
To begin your thrift adventure, look for a light pink linen shirt with a small collar.
Then, you'll need a pair of high-waisted chinos in beige.
Top that with a sleeveless knitted pullover in light or darker pink.
The shoes should be the easiest part of your costume. If you still have a pair of the classic Stan Smiths or another pair of white sneakers, you're in luck, as it would be the perfect option.

Your makeup should look all-natural; try to go for the no-makeup makeup and slightly pink lipstick. Your final item should be the 1980s cut curly hair blonde wig, which you can purchase online.
For fans of Wes Craven's horror films, explore our detailed guide on creating a Sidney Prescott costume from Scream, a perfect complement to Nancy Thompson's A Nightmare on Elm Street style.
Missing an Outfit Inspo? Submit your idea and we'll make it happen!
Monthly Newsletter
Subscribe and get your Halloween costume ideas from us each year.