Dress Up Like Freddy Krueger from A Nightmare on Elm Street
If you are looking for a good Freddy Krueger costume for Halloween or a big cosplay event, here's the winning formula for creating the most exciting outfit of the party! Let's see how to dress up as Freddy Krueger from A Nightmare on Elm Street.
Costume Guide For COSPLAY & HALLOWEEN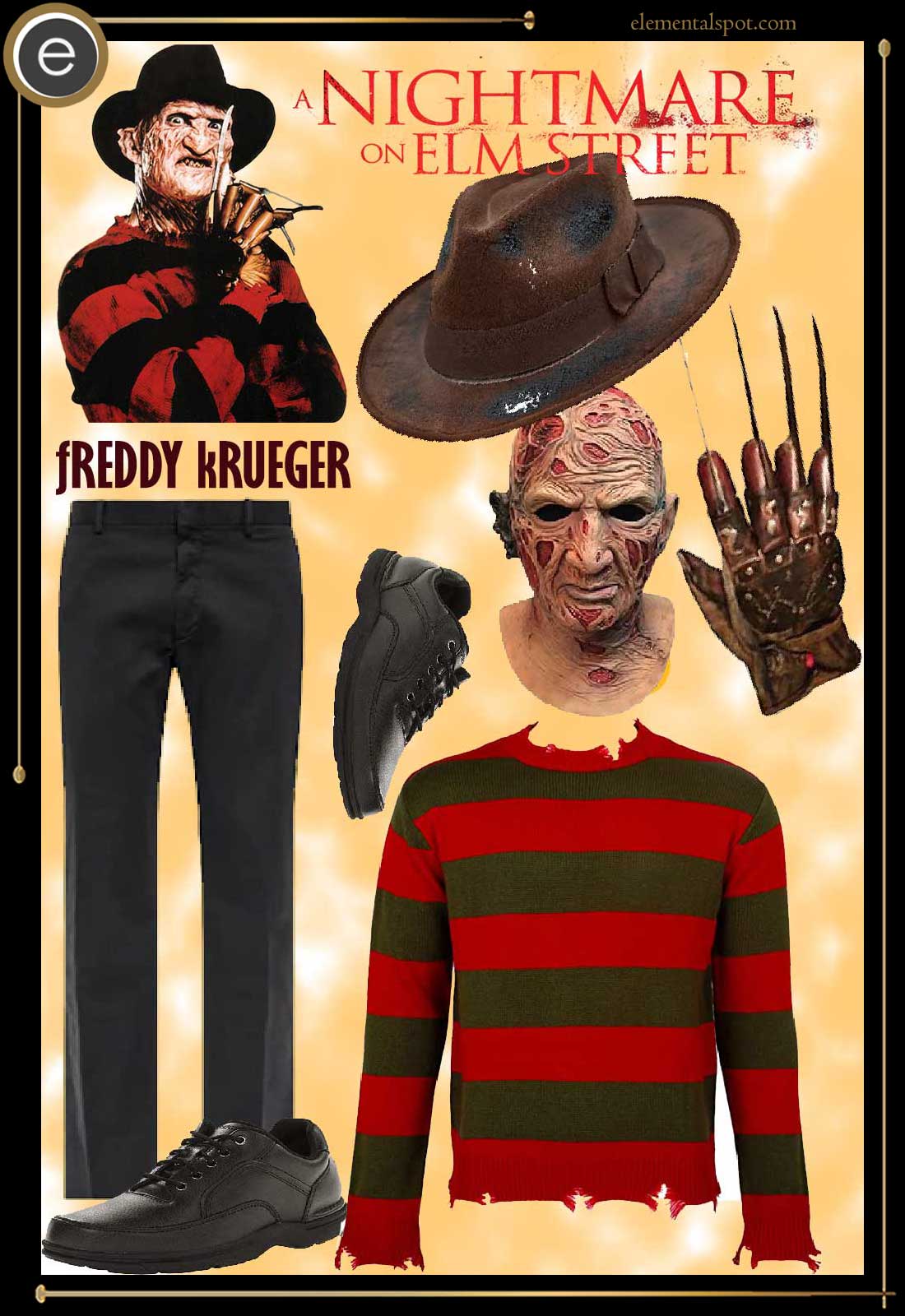 Freddy Krueger from A Nightmare on Elm Street Costume Guide
Shopping List for Freddy Krueger from A Nightmare on Elm Street Costume & Outfit
How to Create a Perfect Freddy Krueger Costume
Dress up like Freddy Krueger from A Nightmare on Elm Street! He traumatized a generation… Freddy Krueger is one of the scariest monsters around. Here's how to create a perfect Freddy Krueger costume.
The Origins of Freddy Krueger
Freddy Krueger first appeared in Wes Craven's 1984 film, A Nightmare on Elm Street. A serial killer burned alive by the parents of his young victims, Freddy returns from the dead in demonic form to pursue and murder teenagers in their dreams. Disfigured and equipped with claws attached to a leather glove, the character is an icon of horror cinema.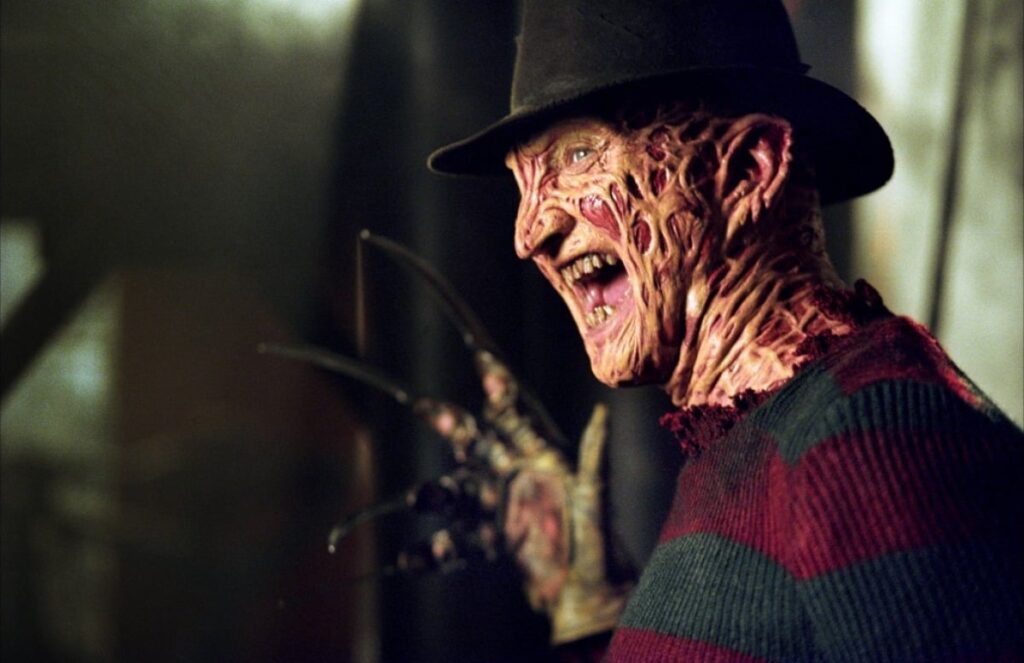 The Freddy Krueger Costume
To embody this horrifying villain, you will need a red and dark green striped sweater, as well as a pair of black pants and black shoes. A tasteful brown hat, a little charred and covered in stains, is one of the character's most recognizable characteristics. Finally, the most important elements of the costume are the gloves with protruding sharp blades and a face mask that showcases the killer's burned skin.
Freddy's disturbing appearance was carefully crafted by special effects make-up artist David B. Miller, who was hired by director Wes Craven to create the otherworldly burned visage of Krueger. Alongside the film's costume designer, Dana Lyman, Wes Craven helped also create the killer's signature outfit, as Freddy's hat was inspired by a particularly scary man who haunted the director's childhood dreams.
Creating Freddy Krueger Makeup
If you're not a fan of face masks, and would rather take the time to perfect your burned face by hand, follow the steps shown in this video. There are thousands of Freddy makeup videos on the internet, but this one is easy to follow, and the result is rather impressive. To create the most blood-curling face you can imagine, you will need a lot of red eyeshadow and paint. Painstakingly painting on each wound and burn will take a lot of time, but the end result will be sensational.
Terrifying Your Friends with Your Freddy Krueger Costume
This Freddy Krueger costume will be ideal for terrifying your friends during Halloween or for a horror movie themed party. Just make sure the monster doesn't actually come after you in your dreams!
If you loved the Freddy Krueger costume and want something equally spooky and iconic for Halloween, here are five recommendations to consider:
Missing an Outfit Inspo? Submit your idea and we'll make it happen!
Monthly Newsletter
Subscribe and get your Halloween costume ideas from us each year.