Dress Up Like Ghostface from Scream
If you are looking for a good Ghostface costume for Halloween or a big cosplay event, here's the winning formula for creating the most exciting outfit of the party! Let's see how to dress up as Ghostface from Scream.
Costume Guide For COSPLAY & HALLOWEEN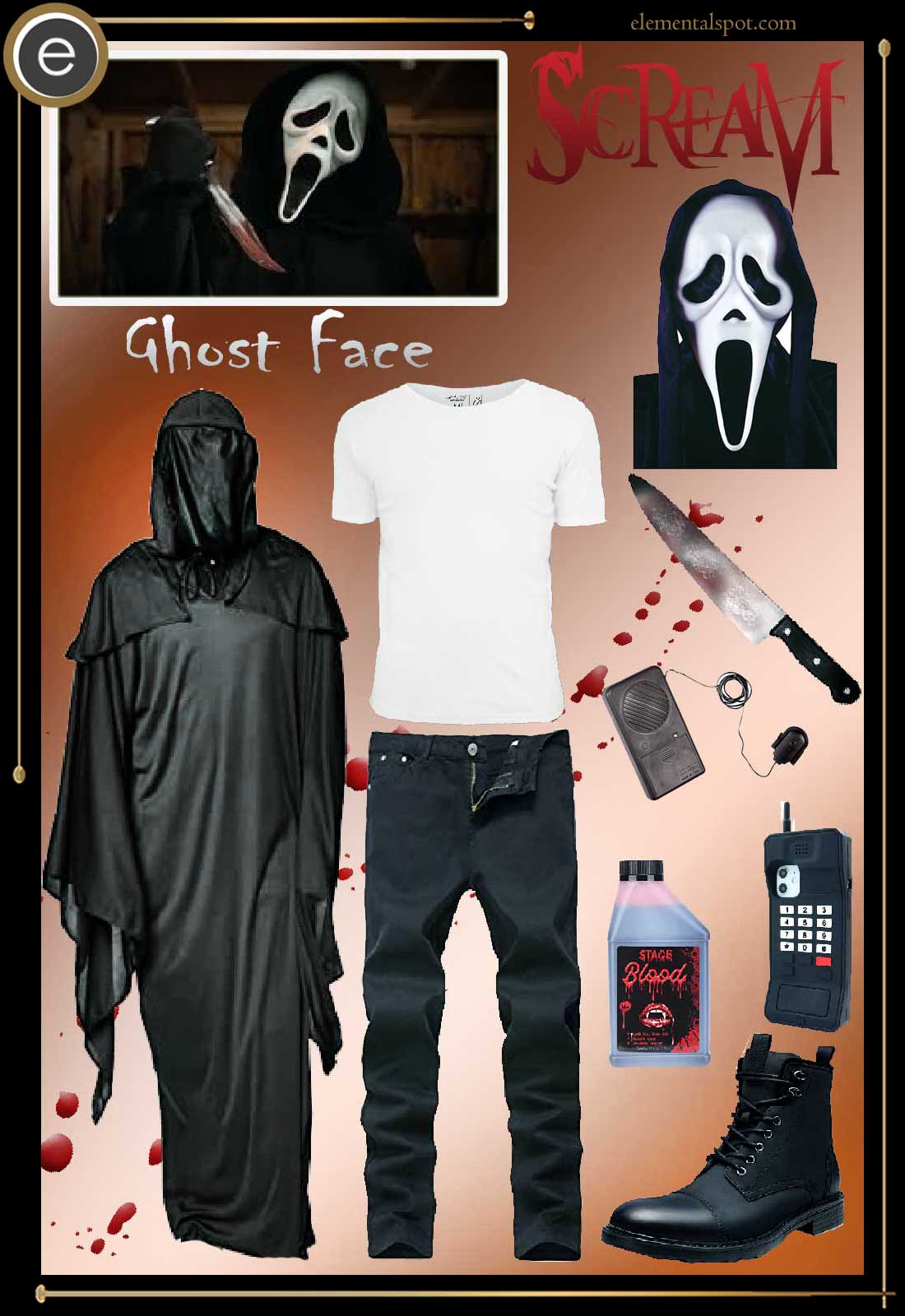 Get!
Get!
Get!
Get!
Get!
Get!
Get!
Get!
Ghostface from Scream Costume Guide
Shopping List for Ghostface from Scream Costume & Outfit
If you're a horror fanatic, you're very aware of the iconic Ghostface from Scream created by Kevin Williamson and directed by Wes Craven. Ghostface is known as a Halloween staple, along with the movie that he comes from. This famous slasher killer is as easy to dress up as, as he is notable.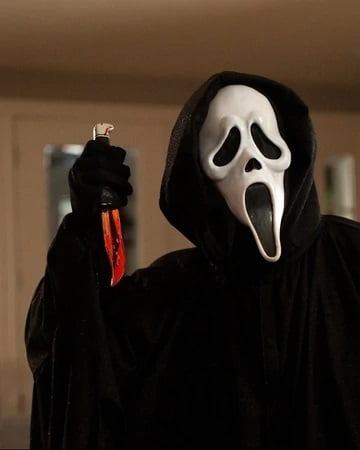 Let's first look at the origins before we move on to the Ghostface costume
So while the Scream franchise has many movies now, the first movie's plot is where it all began.
If you aren't aware, Ghostface originates from a pair of teenagers making ominous phonecalls to his victims. Billy Loomis and Stu Macher, plotted against and killed Sydney Prescott's mother as Ghostface and continued to murder victims together under the disguise. This is especially horrifying considering Billy Loomis and Sydney Prescott are dating and he's been keeping this secret from her because his motivation is vengeance.
Billy became vengeful because it's revealed that Maureen Prescott, Sydney's late mother, was having an affair with Billy's father and this led to Billy's mother leaving in the process. Thus, as a sign of revenge for tearing apart his family, Billy killed Maureen Prescott and then proceeded to kill many others afterward with the help of his friend Stu Macher.
Yeah, that's a lot of twists and turns to take in but no one said history was linear. Not we'# move on to Ghostface's Costume.
If you're into vicious horror costumes, check out our tutorials:
In the following, we will show you how to create a convincing Three Finger's look. Have fun!
Of course, not only the clothes are important for a cosplay look, but also how you wear them. Now that you know what character you're going to play, it's time to make the Ghostface from Scream costume.
How do you create that costume?
Getting back to Ghostface's outfit, it's actually pretty simple to pull off and relatively cheap.
Start with a pair of black boots and jeans, something most of us already have in our closets. Thankfully, for this costume, you'll likely only need to stick to one or two colors since Ghostface doesn't wear a lot.
Next, get a cream or white tee and splatter it with some fake blood. Don't be afraid to get creative and really make your costume believable! A fake butcher knife and some sort of fake phone to really hold true to this killer's madness and don't forget a voice changer if you can get your hands on one!
Finally, it's time for the most notable articles to top it all off, the long black robe and the Ghostface mask.
This ghostly look was brought to life by a costume designer named Cynthia Bergstrom. Now you're all ready to go and haunt Halloween night with your scary Ghostface costume.

Missing an Outfit Inspo? Submit your idea and we'll make it happen!
Monthly Newsletter
Subscribe and get your Halloween costume ideas from us each year.