Dress Up Like Linda Flynn Fletcher from Phineas and Ferb
If you are looking for a good Linda Flynn Fletcher costume for Halloween or a big cosplay event, here's the winning formula for creating the most exciting outfit of the party! Let's see how to dress up as Linda Flynn Fletcher from Phineas and Ferb.
Costume or Outfit Guide For COSPLAY & HALLOWEEN
Linda Flynn Fletcher from Phineas and Ferb Costume or Outfit Guide
Shopping List for Linda Flynn Fletcher from Phineas and Ferb Costume & Outfit
Unveiling the Mom Behind Phineas and Ferb's Adventures
Linda Flynn-Fletcher from the hit Disney show Phineas and Ferb has a classic and elegant look, so she is a perfect character for a cosplay party. With just a few simple pieces, you can recreate this iconic outfit and become Linda for your next convention or event. And we will show you how.
A Look into Linda's Past and Her Impact on Heinz Doofenshmirtz
With so many days of summer left, it's easy to remember her sons Phineas and Ferb but what about Linda? The mom that so often misses what the boys are up to by a fraction of a second after his daughter tattles on them for the umpteenth time. The show isn't always focused on Linda but she's usually a key, primary part of the plot due to Candace's meddling.
But what do we know about her?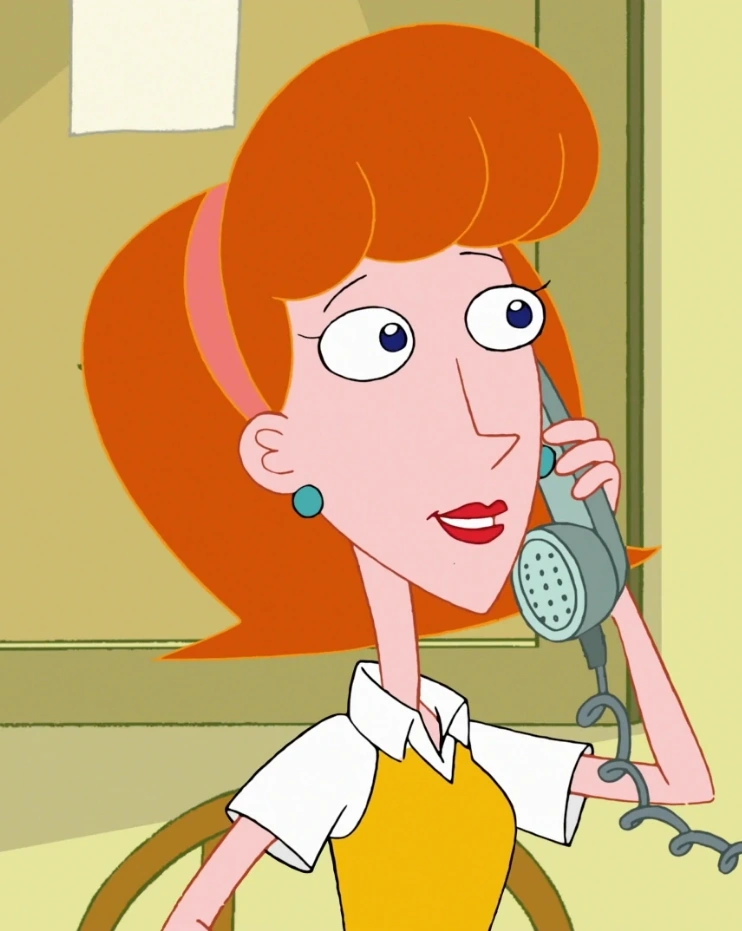 Not too much is known about her early life but we do know that around the eighties she was into all of the latest fashion trends that we look back on now and question but she was also dating Heinz Doofenshmirtz at the time, who was actually influenced by her. Linda revealed that she always wanted to be a pop star and Heinz, skeptical, jokingly said that he'd take over the world before she had a chance to become a pop star. Linda then suggested he start with something small, like the Tri-State Area before he tackled the world and thus, influenced his actions in the present time. However, unlike Heinz, Linda actually did become a pop star known as Lindana and even released a hit!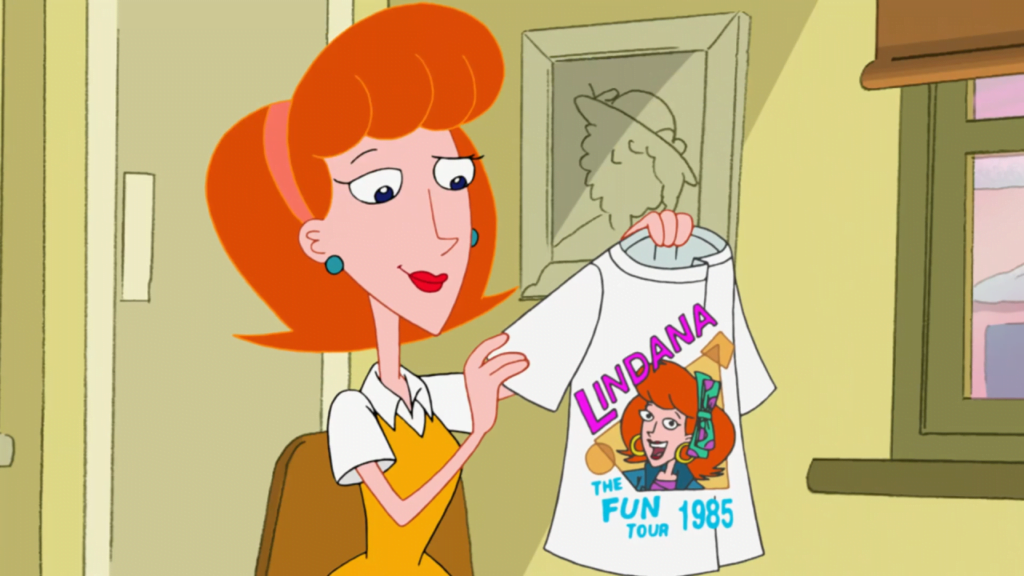 In the nineties, Linda had Candace and Phineas with an unknown man, and then a little later, met Lawrence Fletcher. This was the start of their little family and how they all came to be together. The two eventually got married after having their first few dates and it's assumed that each respective parent adopted the children of the other. It's also very likely that Linda never officially married Candace and Phineas's biological father since their last name is also their mother's maiden name.
From Trendsetter to Timeless Elegance
Linda's always been a woman with a sense of fashion but since her early days in the seventies and eighties, she's toned it down a little and stuck to something plain. It's rather simple and this could partially just be due to the fact that she's older now or perhaps her style really has changed over time.
Simple Pieces for a Linda Flynn Fletcher Phineas and Ferb Costume
Linda wears a white button-up shirt with a collar and short sleeves, with a yellow sweater vest thrown over the top. Just beneath it is a pair of forest green capris and a pair of matching yellow, low-top sneakers.
Styling the Wig and Accessories
Lastly, don't forget to throw on an orange wig and style it just right to account for her bushy bangs and let it rest around chin level. Add an orange or pink hairband over top as well as a pair of apple green, round earrings.
Linda Flynn-Fletcher's Underrated Charm
Overall, this is an underrepresented character that is usually always involved in every episode. Dan Povenmire knew exactly what he was doing when he designed such a lovely mother and now it's time to bring back Lindana for an encore!
If you're a fan of Phineas and Ferb, don't miss out on these fantastic articles: Dress Up Like Baljeet from Phineas and Ferb, and Dress Up Like Dr. Heinz Doofenshmirtz from Phineas and Ferb Explore the world of Phineas and Ferb cosplay and transform into your favorite characters!
Missing an Outfit Inspo? Submit your idea and we'll make it happen!
Monthly Newsletter
Subscribe and get your Halloween costume ideas from us each year.