Dress Up Like Dr. Heinz Doofenshmirtz from Phineas and Ferb
If you are looking for a good Dr. Heinz Doofenshmirtz costume for Halloween or a big cosplay event, here's the winning formula for creating the most exciting outfit of the party! Let's see how to dress up as Dr. Heinz Doofenshmirtz from Phineas and Ferb.
Outfit Guide For COSPLAY & HALLOWEEN
Dr. Heinz Doofenshmirtz from Phineas and Ferb Outfit Guide
Shopping List for Dr. Heinz Doofenshmirtz from Phineas and Ferb Costume & Outfit

Phineas and Ferb was a television show that many of us can recall from the start of the theme song alone and it was a show that, although strange, had a lot going for it. From catchy songs to compelling characters, it was fun for everyone to watch and like all great things, eventually came to an end. Dr. Heinz Doofenshmirtz was a villain that had a lot of unique qualities to him, but most of us probably remember him from his sparring matches with the famous Perry the Platypus.
Regardless, it's time to keep your Perry from waiting any longer on this Doofenshmirtz costume.
Who is Heinz?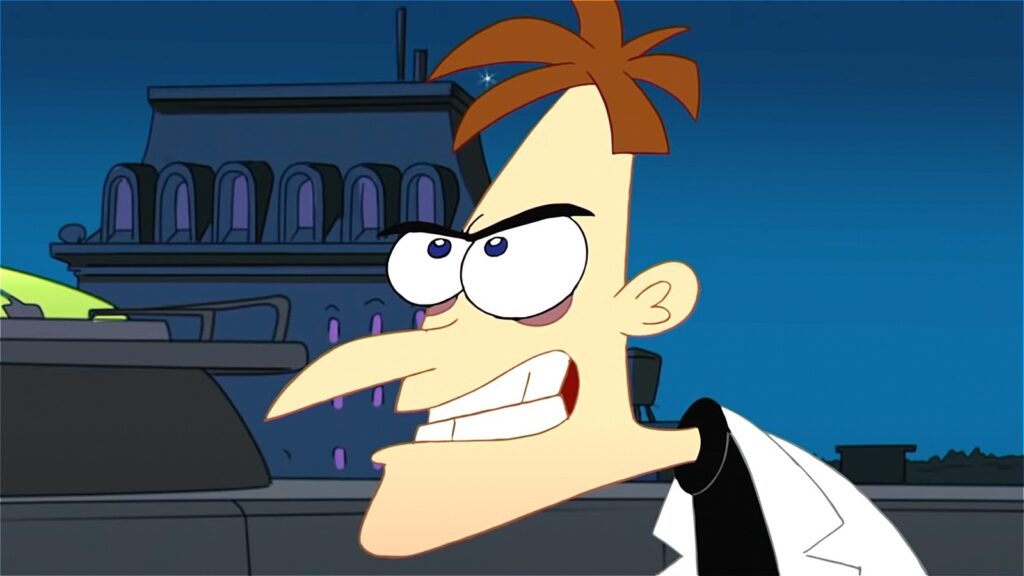 From the very start, Heinz's life was anything but ordinary. The day he was born, neither of his parents "bothered to show up" and after that, Heinz spent every birthday alone. At one point he was disowned by his parents and forced to live with ocelots. This lasted for an unclear amount of time before he returned to his family, forced t act as his father's beloved lawn gnome after it was repossessed due to his family's lack of funds. At night, his only companions were the moon, a balloon he spraypainted called Balloony, and his neighbor Kenny.

Eventually, Heinz was even replaced by his father by a spitzenhound named Only Son which his father won in a contest. On top of this, Heinz's little brother was born and favored by his parents. His little brother, Roger, happened to be everything that Heinz was not. Roger was sporty, popular, charming, etc. and this made Heinz feel especially alienated.

As Heinz grew older his life only became a series of failures and disappointing challenges that led him to become evil, attending evil school and eventually trying to rule the Tri-State area.
So, how do you get Heinz Doofenshmirtz's look?
Well, it's actually pretty simple.
Start with a black, long-sleeved turtle neck and some forest green pants.
Throw a white lab coat over that and some solid black training shoes.
That's really all there is to becoming Heinz Doofenshmirtz but if you really want to add to it, don't forget a stuffed nemesis, Perry the Platypus. This look and many others were designed by the talented Jill Friemark! It's a marvel what Disney's done to make such an intriguing character but it's your turn to propose your first evil scheme in this costume!
If you're a fan of Phineas and Ferb, don't miss out on these fantastic articles: Dress Up Like Baljeet from Phineas and Ferb, and Dress Up Like Linda Flynn Fletcher from Phineas and Ferb. Explore the world of Phineas and Ferb cosplay and transform into your favorite characters!
Missing an Outfit Inspo? Submit your idea and we'll make it happen!
Monthly Newsletter
Subscribe and get your Halloween costume ideas from us each year.