Dress Up Like Joker Joaquin Phoenix from Joker
If you are looking for a good Joker Joaquin Phoenix costume for Halloween or a big cosplay event, here's the winning formula for creating the most exciting outfit of the party! Let's see how to dress up as Joker Joaquin Phoenix from Joker.
Outfit Guide For COSPLAY & HALLOWEEN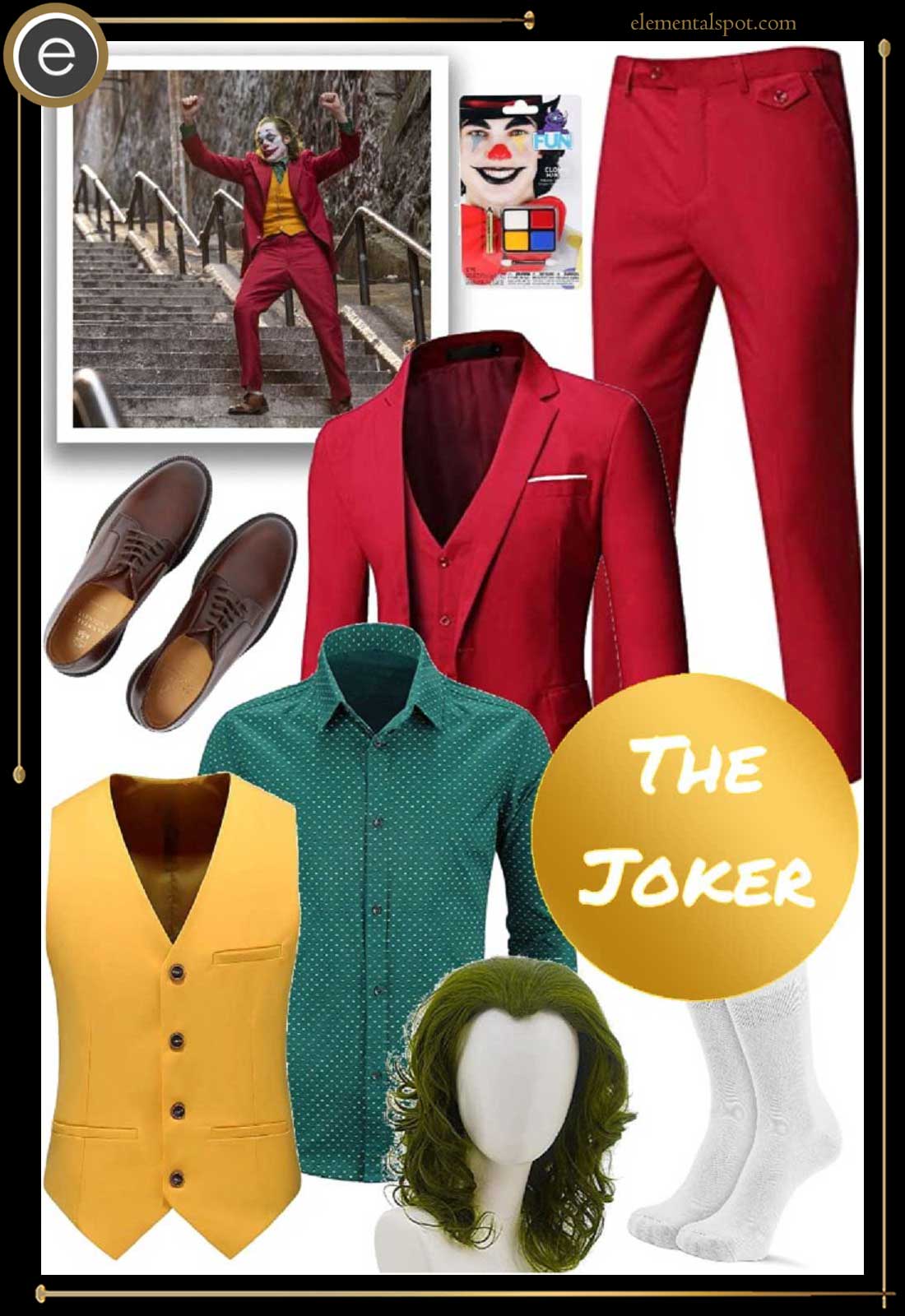 Joker Joaquin Phoenix from Joker Outfit Guide
Shopping List for Joker Joaquin Phoenix from Joker Costume & Outfit
Joker (2019) is set in 1981 and centers on Arthur Fleck (Joaquin Phoenix), a failed clown and aspiring stand-up comedian who sparks a violent postmodern uprising against the bourgeoisie in a run-down Gotham City, as a result of his spiral into madness and anarchy. The film is directed by Todd Philips and the costume design is crafted by the brilliant, Mark Bridges. And here we make the costume – we show you how!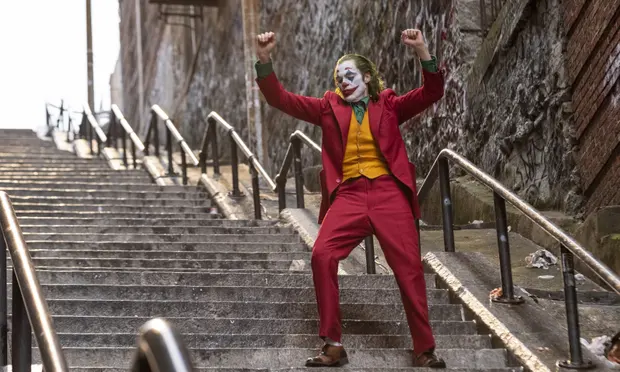 Joaquin Phoenix plays Arthur Fleck, a mentally ill amateur comedian with an irrepressible laugh. Fleck has had a troubled existence, continually being ignored and mistreated by the society surrounding him. Bridges worked alongside Phoenix to manage Arthur's aesthetic transition from a feeble, Chaplin-like clown into a sleek and considerably more sophisticated criminal. The two had previously worked together on The Master and Inherent Vice, deeming the existing familiarity between the two during the filming of Joker (2019). Nevertheless, there was an arising challenge for Bridges, as he reveals
"We had to make everything for him, because he had a stunt double the whole time. There's a lot of physical stuff. We couldn't just find this golden piece in a thrift store and hope that it would work, because two or three guys needed to wear the same costume. So, that's why everything had to be manufactured, and then aged to look like it was from a thrift store, or very off-hand".

(Interview with Mark Bridges available here)
Mark Bridges Joker Costume Design
Although Bridges' costumes were designed in his own originality, he proclaims that his inspiration owes to vintage clothing and what he had seen on the street. The costumes of Arthur are utterly harmonized into the '70s, characterized by the signature wide collar-shirt, and slightly flared pants.
The Joker outfit originated from a line in the script that mentioned Arthur possessing an out-of-date jacket—a suit, in terra cotta color. Bridges recommended burgundy instead because he didn't think that was a particularly powerful color. Besides, burgundy was popular in the 1970s.
Sketch-to-Screen creations by Mark Bridges
How to get the Arthur Fleck Joker Costume
For the signature Halloween look of Joaquin Phoenix as The Joker in The Joker (2019), you need a suit (matching chinos and blazer) in burgundy and a mustard brown waistcoat. The shirt should be Tropical Rain Forest Green with minor white patterns. If you are thrifting or sewing your costume, you may not be able to find the precise pattern used in the film. The Joker wears brown oxford shoes with black details and tall, thick white socks.
The Joker 2019 makeup
Advancing into the makeup part of the costume, the importance of makeup in this look should be emphasized. The makeup in Joker (2019) is designed by Nicki Ledermann. To achieve this makeup, look a set of red, blue and white face paint are required. The look starts with a basis of white, covering the entire face, followed by the blue triangles around the eyes. The look is finished with red painted eyebrows, dragged lips and tip of the nose.
Don't forget your dark green Joker wig, which can be purchased online or in your local fancy dress shop and a pack of cigs as your main prop.
Are you interested in other Joker costumes? Here are the different tutorials :
In the following, we will show you how to create a convincing Geoff look. Have fun!
Missing an Outfit Inspo? Submit your idea and we'll make it happen!
Monthly Newsletter
Subscribe and get your Halloween costume ideas from us each year.