Dress Up Like Joker from Suicide Squad
If you are looking for a good Joker costume for Halloween or a big cosplay event, here's the winning formula for creating the most exciting outfit of the party! Let's see how to dress up as Joker from Suicide Squad.
Costume Guide For COSPLAY & HALLOWEEN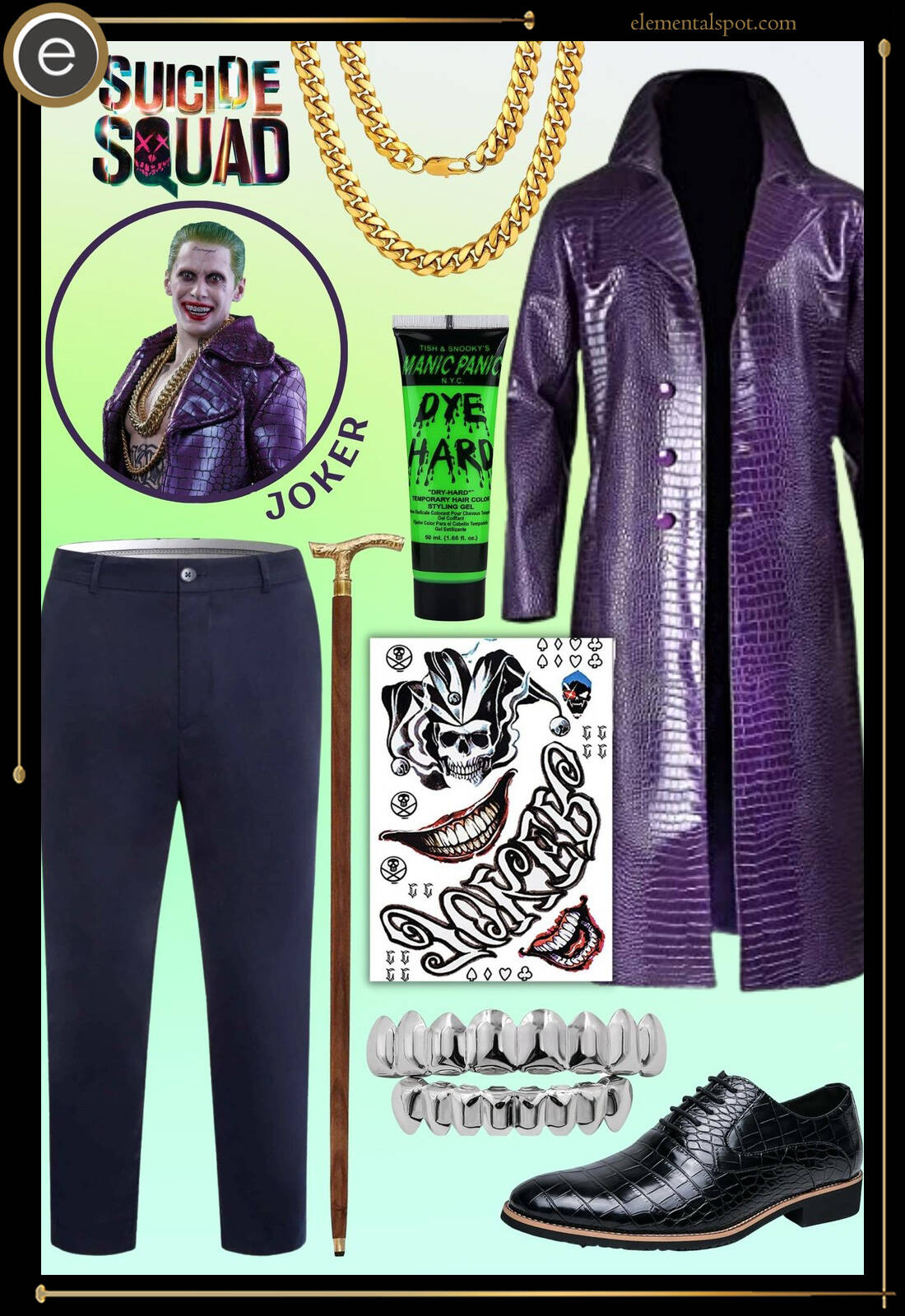 Joker from Suicide Squad Costume Guide
Shopping List for Joker from Suicide Squad Costume & Outfit
Few characters are as memorable as the Joker, and Suicide Squad offers a glammed up, tattooed version of the fan-favorite figure. This Halloween, slip into the role of everyone's favorite iconic villain with this Suicide Squad (2016) Joker costume.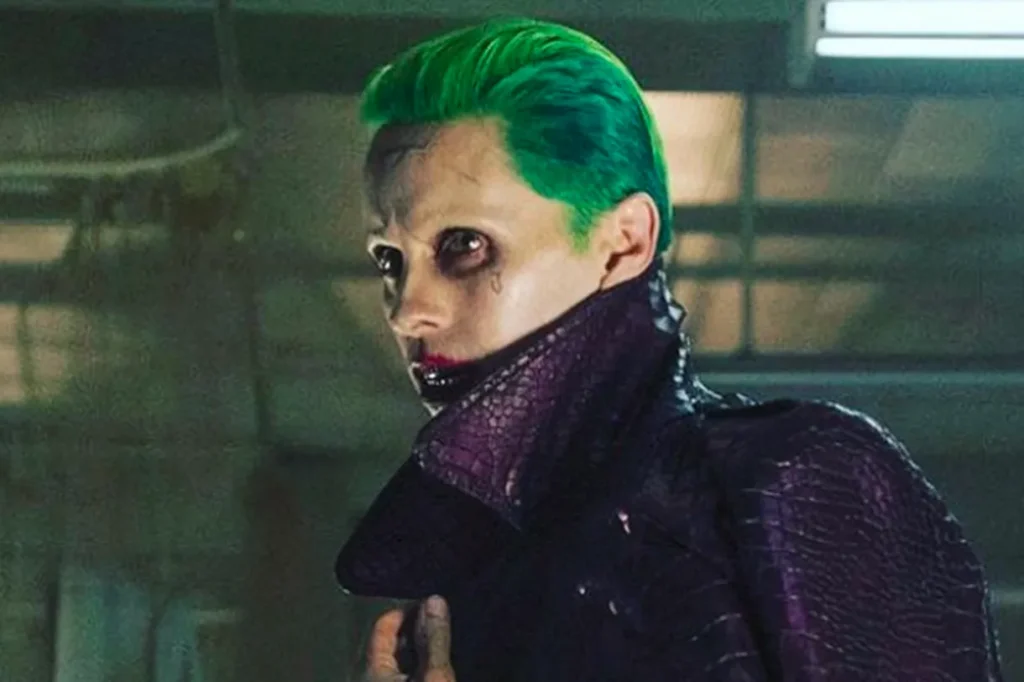 Jared Leto's Joker Costume Design
Suicide Squad costume designer Kate Hawley described Jared Leto's Joker as "a flashy guy" for a reason. With the allure of a mobster, bright green hair, and a range of intimidating tattoos, the film offered a resolutely modern version of the timeless character. Wearing a statement purple crocodile suit and gold chains, the Joker exudes confidence and fun. Grills and a walking cane complete the look, adding an aura of danger to this unpredictable character known for his chaotic persona.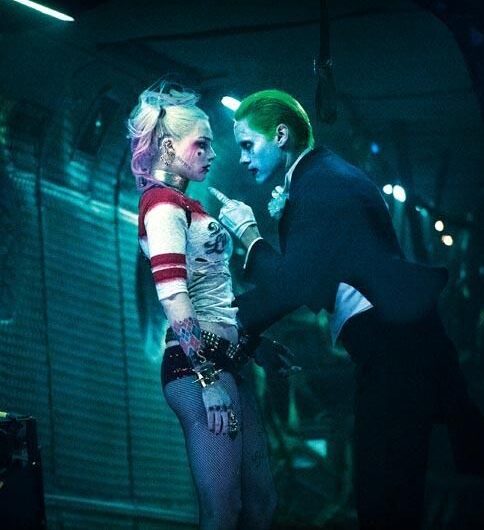 What kind of real-world research did you do, outside of referencing the comics?

"We spent a lot of time looking up drug cartel auction websites, and Mexican drug lords were doing a lot on Instagram at that time. All of the guns and accessories very much came from that world."

Kate Hawley for Nylon
"We saw The Joker and Harley as Punch and Judy. It's a real 'I hate you'/ 'I love you' relationship, a nightmarish but glorious couple. The Joker is terrifying and there's a moment in Arkham Asylum that is brutal and violent. This is a very physical iteration of the Joker. He's a very smart, fiendish character."

Kate Hawley for Empireonline
How to get the Joker's Look
Aside from the wild and stylish clothing, the Joker's deathly pale makeup, electric green hair, and numerous tattoos are all part of the deranged villain's look. For this costume, you will need to commit in order to fully embody the character. Dye your mane with temporary green hair color and gel it back away from your face. In order to recreate the Joker's tattoos, which represent "his résumé on his skin" according to director David Ayer, cover yourself in temporary tattoos. You can also use a felt eyeliner pen to draw on your skin and replicate the Joker's tattoos. Afterwards, all that's left to do is to carefully apply makeup to your entire face.
In addition to the Joker's iconic bright red lips, you should highlight the eyes with some dark eyeshadow, emulating the character's zombie-like features. With the help of a mirror and a good felt eyeliner, write out "Damaged" on your forehead, completing the makeup look. Halloween is the time to give into extravagance and excess, so don't hesitate to go all out when it comes to this costume!
Get ready to have some fun this Halloween as you turn into the Joker from Suicide Squad with this incredible costume and makeup tutorial!
And if you don't go to the party alone, maybe your companion would like to dress up as a Katana or dress up as Harley Quinn.
Missing an Outfit Inspo? Submit your idea and we'll make it happen!
Monthly Newsletter
Subscribe and get your Halloween costume ideas from us each year.