Dress Up Like Django from Django Unchained
If you are looking for a good Django costume for Halloween or a big cosplay event, here's the winning formula for creating the most exciting outfit of the party! Let's see how to dress up as Django from Django Unchained.
Costume Guide For COSPLAY & HALLOWEEN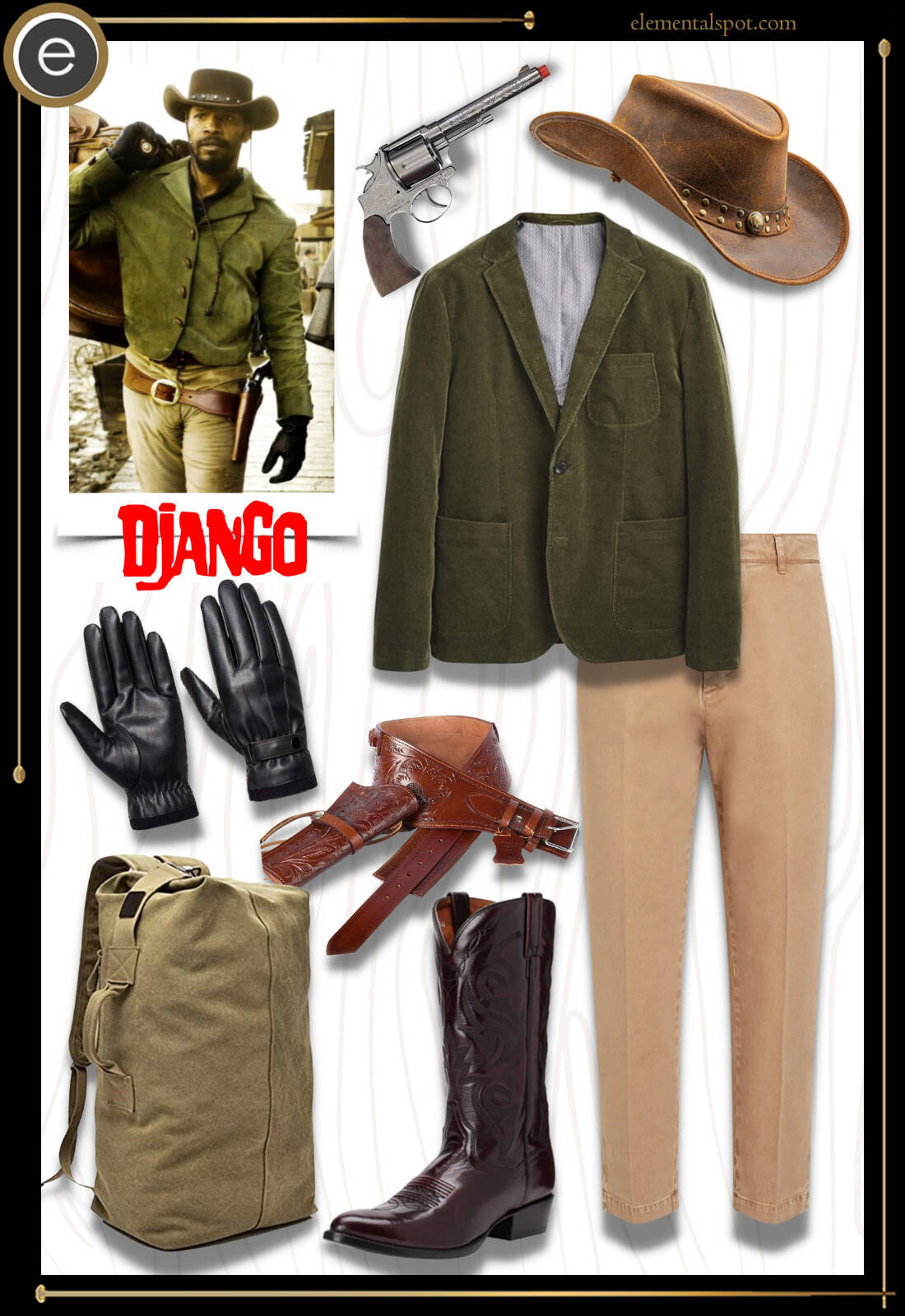 Django from Django Unchained Costume Guide
Shopping List for Django from Django Unchained Costume & Outfit
When it comes to memorable movie characters, Django from Django Unchained stands out with his distinctive style. In this article, we will explore the key elements of Django's costume and guide you on how to recreate his iconic look. Whether you're a fan of the film or attending a costume party, channeling Django's character is sure to make a bold statement.
Who is Django?
Django, portrayed by Jamie Foxx, is the protagonist of Quentin Tarantino's Django Unchained. Set in the 19th century, Django is a freed slave-turned-bounty hunter on a quest to rescue his wife from a ruthless plantation owner. His character embodies strength, resilience, and a sense of justice.
Recreating Django's Style
To achieve the authentic Django Unchained costume, you'll need to pay attention to specific wardrobe pieces that define his look. The Costume Designs of Sharen Davis, showcased in this informative YouTube video provide valuable insights into Django's costume design and how it enhances his character's portrayal.
Essential Items for the Django Unchained Costume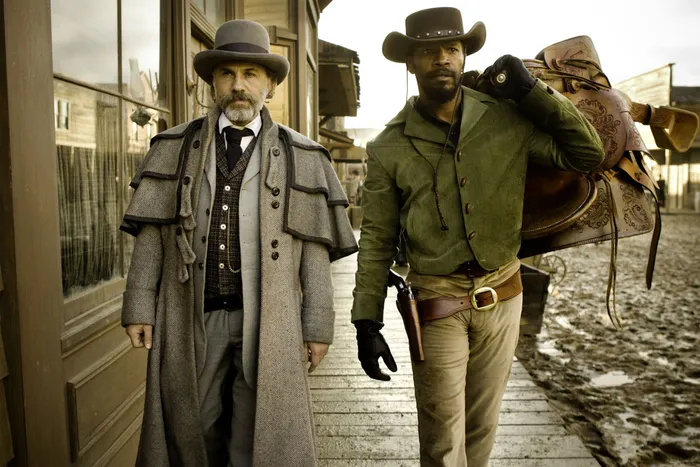 To get the perfect Django Unchained costume, you'll need the following items:
Western Boots: Look for a pair of sturdy, mid-calf Western-style boots with a worn or distressed appearance. These boots will add an authentic touch to your outfit.
Western Hat: Django is rarely seen without his iconic wide-brimmed Western hat. Opt for a black or brown hat with a flat top and a wide brim to complete the look.
Green Corduroy Jacket: Django's signature jacket is a green corduroy jacket, which adds a touch of vintage flair. Look for a similar style with a slim fit and wide lapels for an accurate recreation.
Brown Leather Gun Holster: Django's gun holster is a crucial accessory. Choose a brown leather holster that can be worn on your waist or thigh, depending on your preference.
Toy Western Pistol: While safety is paramount, a toy Western pistol resembling Django's weapon adds an authentic touch to the costume. Ensure it complies with any local regulations or party guidelines.
Tan Pants: Django typically wears tan pants, emphasizing a practical and rugged style. Opt for a pair of slim-fit tan pants for a close match to his character's attire.
Military Duffle Bag: A military-style duffle bag, slung over one shoulder, serves as Django's trusty companion. Look for a bag with sturdy construction and a vintage aesthetic.
Black Leather Gloves: Complete the look with a pair of black leather gloves, adding a sophisticated touch to Django's ensemble.
Bottom Line
By assembling these essential pieces, you can successfully recreate Django's captivating style from Django Unchained. Pay attention to the details, such as the Western boots, green corduroy jacket, and the signature Western hat, to capture the essence of the character.
For another iconic Tarantino character costume, check out our guide on how to dress up like Mia Wallace from Pulp Fiction.. If you're looking to celebrate Juneteenth in style, we have a guide on Juneteenth outfits that will help you honor the significance of this important day.
Remember, the key to a successful Django Unchained costume lies in attention to detail, embracing the character's spirit, and having fun with your transformation. Unleash your inner Django and make a memorable impression at your next costume event!
Missing an Outfit Inspo? Submit your idea and we'll make it happen!
Monthly Newsletter
Subscribe and get your Halloween costume ideas from us each year.