Dress Up Like Carrie White from Carrie
If you are looking for a good Carrie White costume for Halloween or a big cosplay event, here's the winning formula for creating the most exciting outfit of the party! Let's see how to dress up as Carrie White from Carrie.
Costume Guide For COSPLAY & HALLOWEEN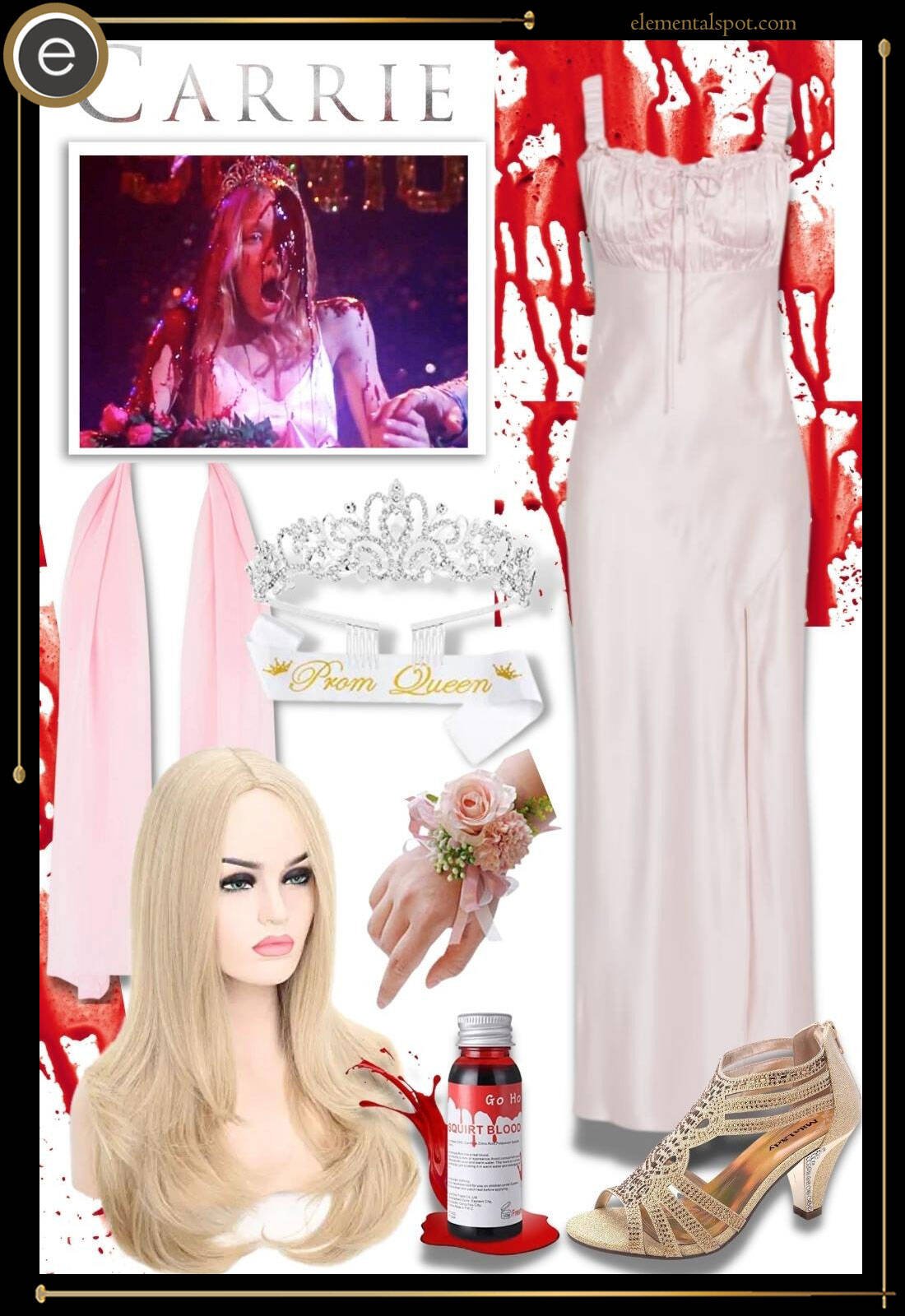 Carrie White from Carrie Costume Guide
Shopping List for Carrie White from Carrie Costume & Outfit
Dress up as Carrie White this Halloween!
Few characters are as tragic and terrifying than Carrie White. Here's how to turn into the bloody prom queen this Halloween with this Carrie White costume.
Carrie White is the main character of the 1976 film, Carrie, which was adapted from the eponymous Stephen King novel. The teenager discovers that she has telekinetic powers after being humiliated by her peers, culminating in an infamously deadly prom scene in which Carrie unleashes her rage and finally takes her revenge on her abuser.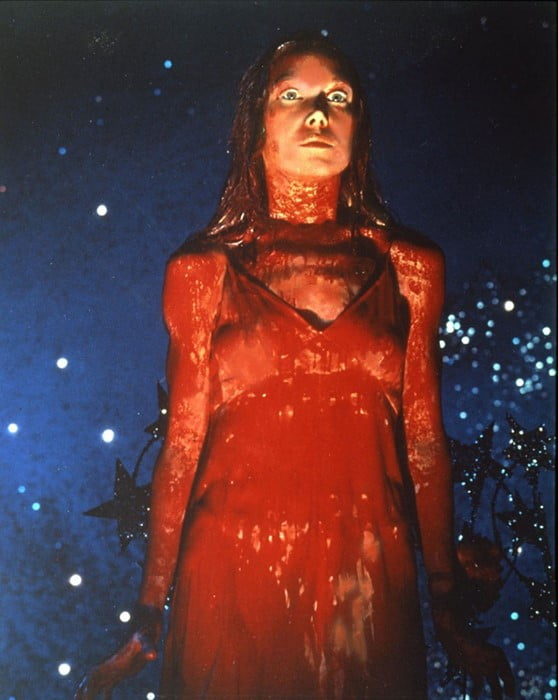 In order to slip into the role of the infamous Carrie White, start with a long blonde wig. You will then need a long pink dress to mimic her prom attire, as well as a flowy pink shawl. Slip on little golden heels and a pink flower corsage. To feel like a true prom queen, remember the glittering crown and prom queen sash that will complete the look Carrie wore that fateful night…
Sounds cute, right? Wait… something is missing:
Don't forget to then drench yourself in fake blood! This will replicate the pig blood that was dumped on Carrie's head and lead her to unleash her powers. You really want to squirt the red liquid all over your head and let it stain your pretty dress to emphasize the horror of the moment. The iconic look was created by costume designer Rosanna Norton, who chose the pale pink prom dress in order to make the blood splatter stand out even more in the end.
A simple pinkish prom makeup is also a good idea when trying to turn into the tragic character of Carrie. Apply foundation, concealer, a slight blush and rose lipstick. The point of this costume is to make it all look pretty and innocent, like virginal Carrie was, then absolutely destroy all that hard work with large amounts of fake blood. This October, you're sure to draw blood-curling screams from your friends at Halloween with this terrifying Carrie White costume!
Looking to explore more Stephen King movie costumes? Check out our articles on iconic character looks like Pennywise from "It," Jack Torrance from "The Shining," also interesting is the Cujo Costume guide. Dive into the world of Stephen King's characters and find inspiration for your next Halloween costume!
Missing an Outfit Inspo? Submit your idea and we'll make it happen!
Monthly Newsletter
Subscribe and get your Halloween costume ideas from us each year.